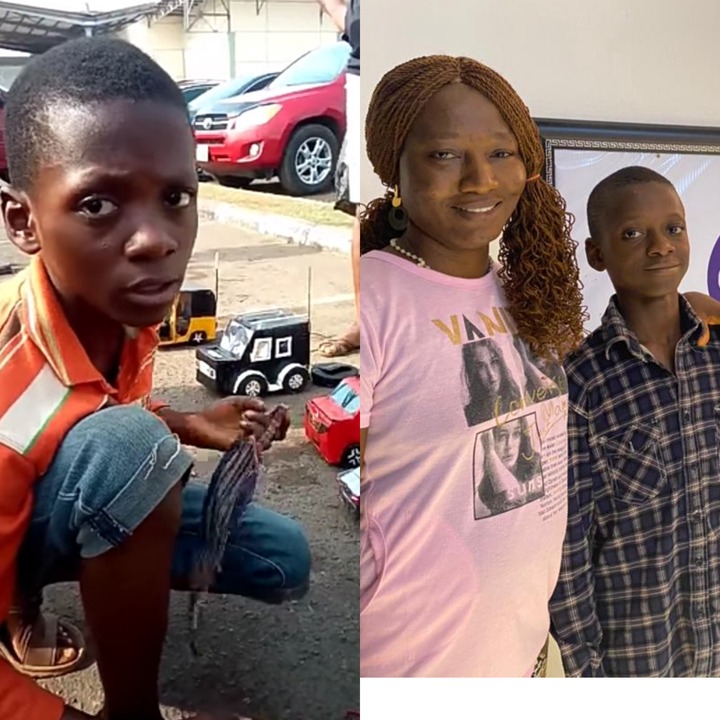 Robotics Center Lagos, Gave Fully Funded Scholarship to The Young innovator I met At Enugu state government house.
Last month, when I uploaded a video and pictures of amazing young innovative boy who went to Government house, Enugu to beg for money with his innovation, the video got the attention of Amb. Engr Elvis Obi Nwankwo, the Cordinator of Enugu West Youth General Assembly (EWYGA).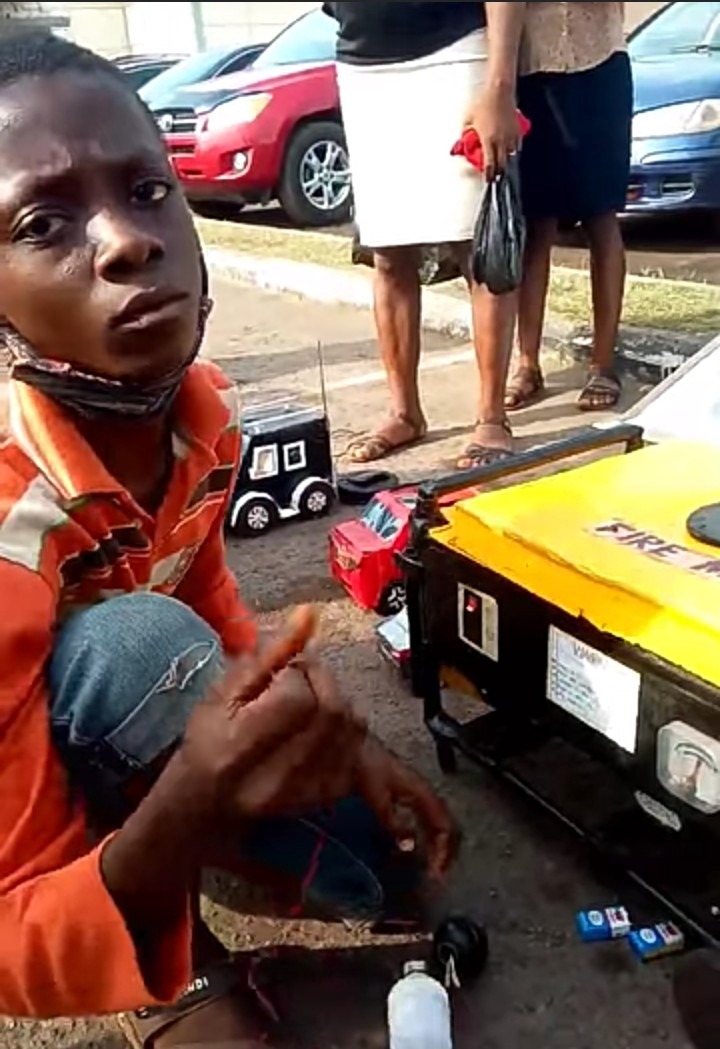 Amb. Nwankwo called me and said: "I saw the video you uploaded earlier. That boy will be going to Robotics Center Lagos to complete his secondary education and after that he will travel abroad for further studies. He is very talented and creative and EWYGA will help so that the talent will be well harnessed".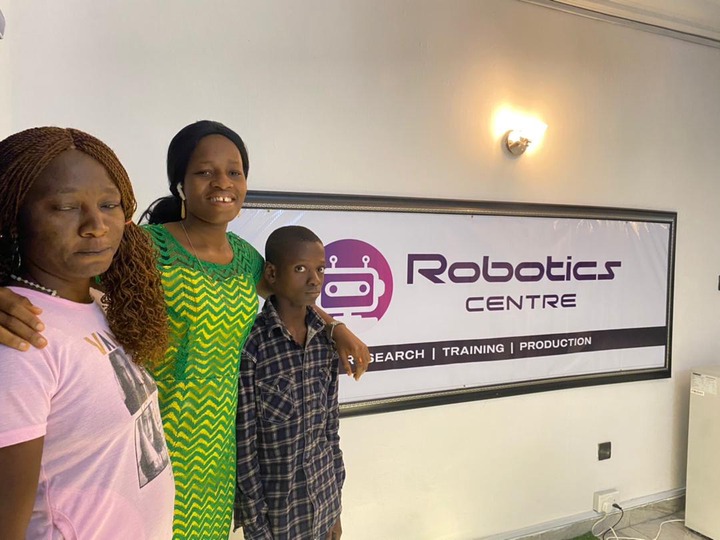 "African Children has passed the stage of Receiving alms everytime what they need is a life time oppountity and EWYGA will help in any way it can", said the leader of all the youths from Enugu West senatorial district called EWYGA.
Since January 2021, Amb Elvis have been working tirelessly to secured scholarship for him with Robotic center in Lagos and yesterday, we secured the bag.
Mr Alex Onyia, the Chief Executive Officer of Robotics Center and all the management of Robotics Center fell in love with master Emmanuel's innovation. When he was pitching his idea before them, all of them were couldn't help but shouting "wow" with its accompanied thunderous applause for the Enugu young stars.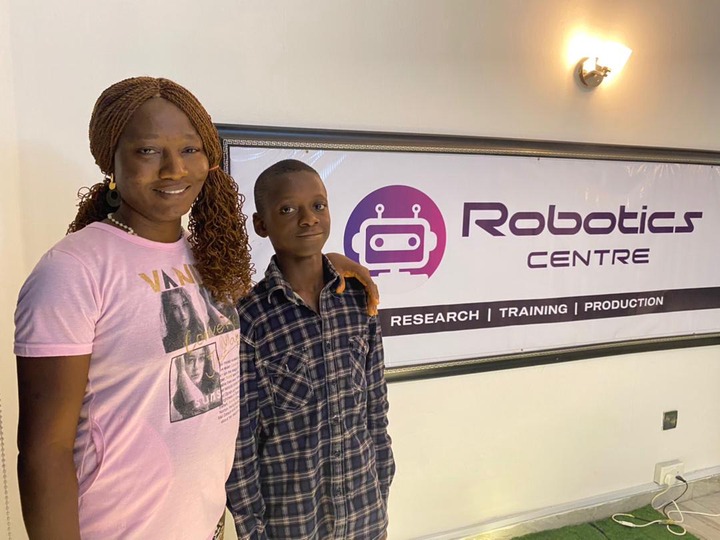 Robotics Center Lagos gave the young innovator a fully funded scholarship in one of the best innovative secondary schools in Nigeria located in Lagos. The school fees of this secondary school is N700,000 per term.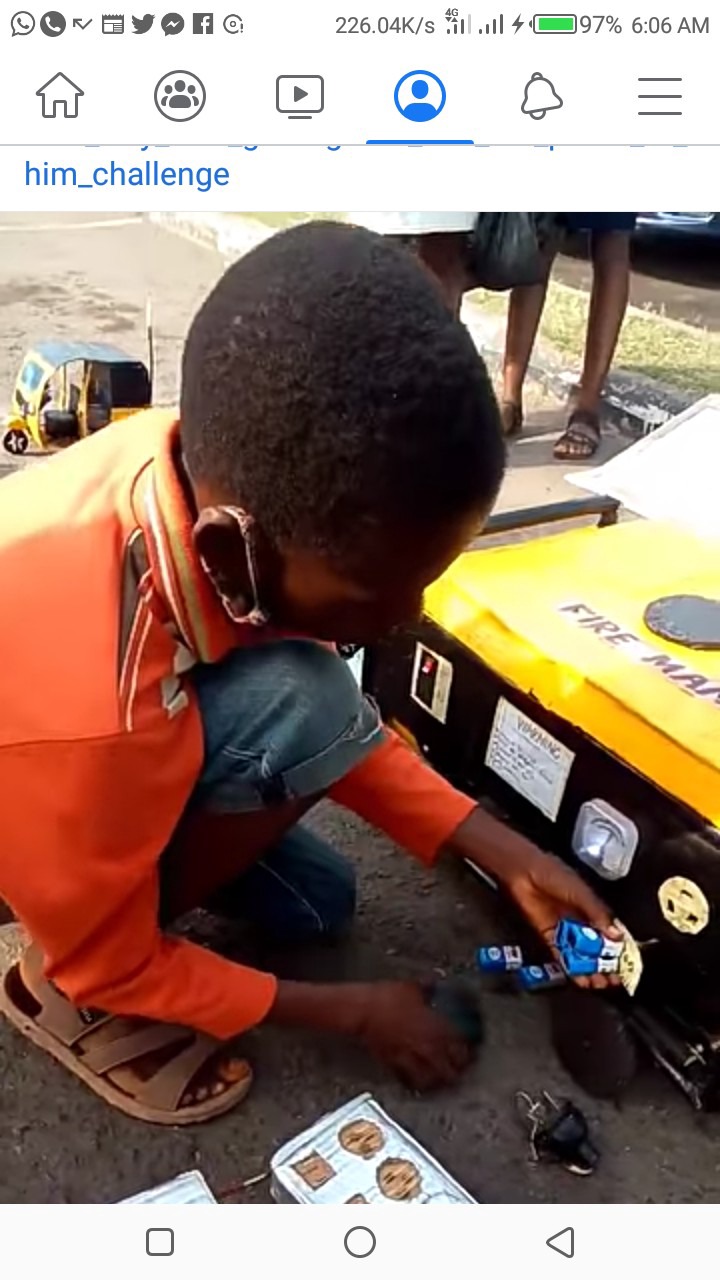 Luck smiled again on Emmanuel who hails from Awgu LGA in Enugu State, whom Miss Nwede Chiamaka Stellamaris met at the Government house with his inventions seeking for help from people got another scholarship.
Stellamaris was amazed how the small boy constructed working generator, cars, freezer, electric extension and also drew picture of Governor of Enugu state. She made a video of the creative boy and posted it on her Facebook page calling the world to support the young boy.
 When the attention of Amb Elvis was brought to the video, he sent for Emmanuel and his parents for a meeting with him saying that such talent as displayed by the boy is what the society needs.
Currently Master Emmanuel,His Mother and Mis Nwede Chiamaka Stellamaris are at Robotics center Lagos 
More Details will still be coming up. 
For now, anywhere you see Amb Elvis Obi Nwankwo tell him that God will continue to bless him for everything he has offered the 12 year old child.
Thank you so much sir. The boy-child and his parents are very happy and grateful to God and Elvis Obinna Nwankwo led Enugu West Youth General Assembly.
Stellamaris fondly called Ubuntu forever by her folks wrote from Lagos-Nigeria.
Below is the screenshot of video of the young Ikeokwu Chisom Emmanuel which was trended by Izuchukwu Ochenwari Eze on Facebook.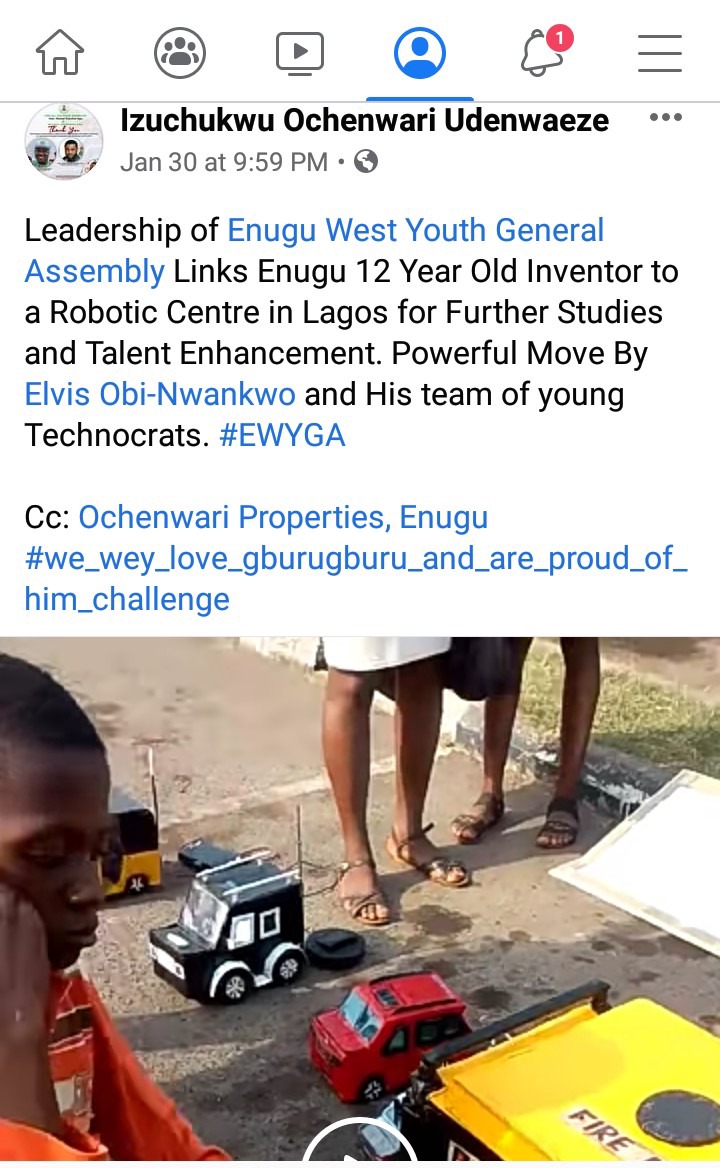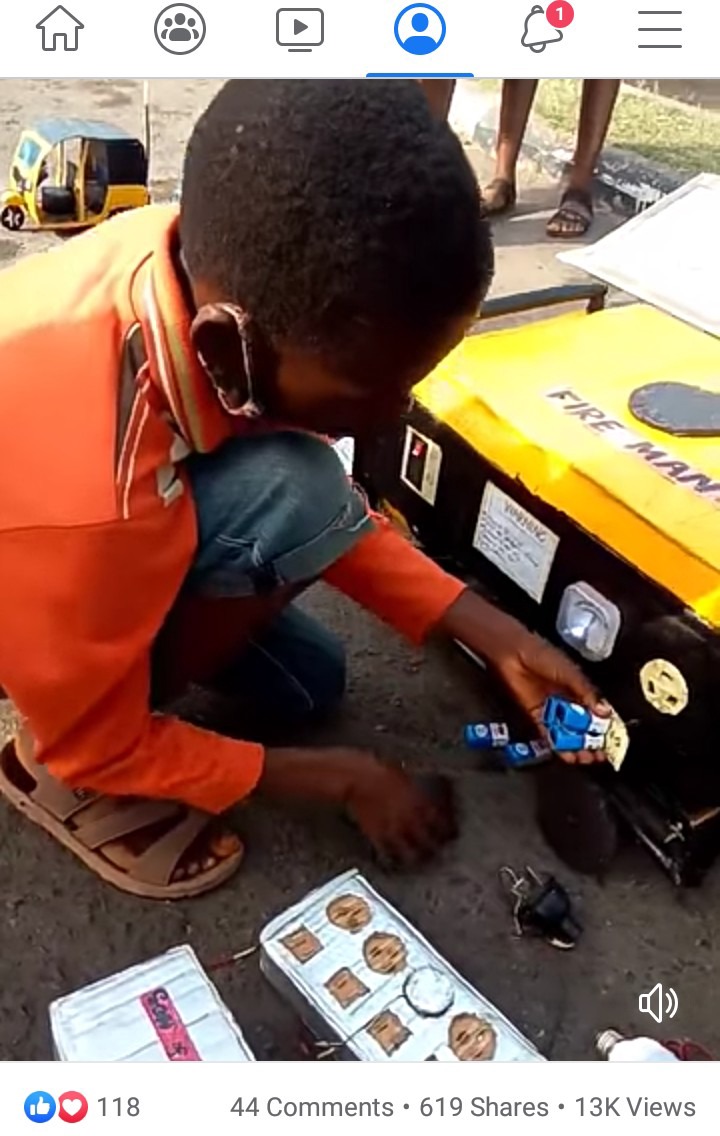 Content created and supplied by: Ochenwari (via Opera News )