Letter Sent From ABU Zaria Student For The Postponement Of C. A Test Due To Birthday Goes Viral.
Today I woke up early in the morning and found out a letter sent from Ahmadu Bello University Zaria Student to his Head of Department for the postponement of his Cosc 201 continuous assessment (CA)test due to his birthday celebration that merges with the CA test.
See the letter below.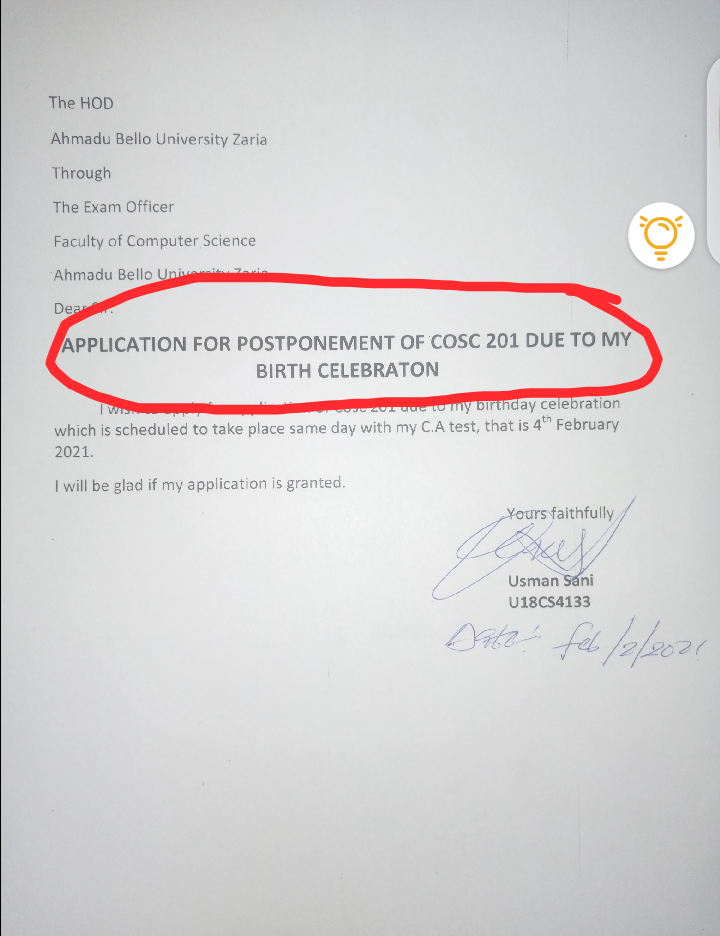 In the content of the letter, the student wrote his name as Usman Sani with the registration or matriculation number (U18CS4133) which proves the student is from computer science.
Do you think is appropriate for the student to write a letter to the HOD for such kind of request?
Do you think the school can penalize or punish this student for this letter?
Please feel free to answer those two questions in the comment section.
Thank you for reading my article.
Written by Hassan Sanusi.
Content created and supplied by: alchemy8828 (via Opera News )