If there's one thing that humans fear a lot, it is death. Even those who wants to go to heaven aren't ready to die to get there, however, death is inevitable.
Earlier today, the death of two male students of Federal University of Technology (popularly known as FUTO) was shared on social media and it's has prompted a lot of mixed reactions from Nigerians.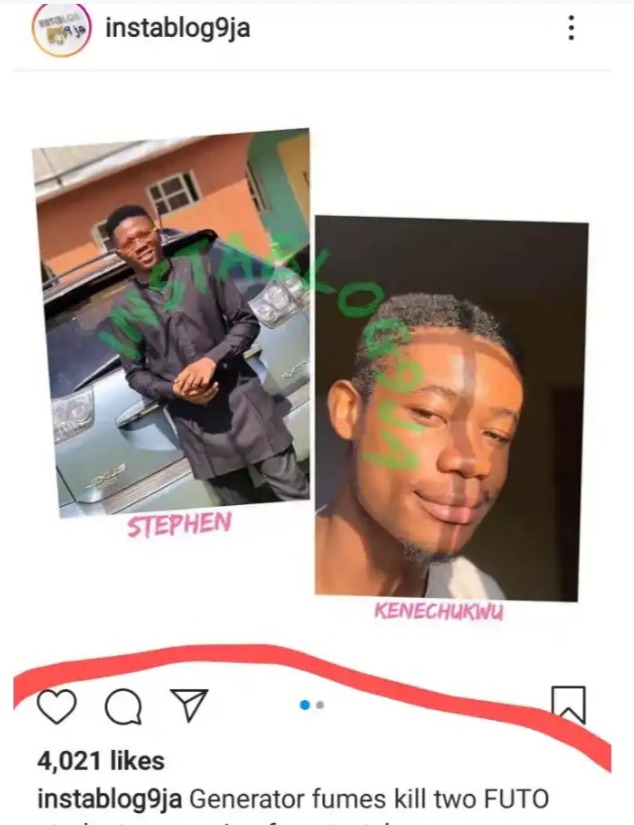 According to reports, the deceased students have been identified as Anene Stephen Nzube and Udeabgala Kenechukwu.
They were both 200 level students of Federal University of Technology, in Owerri, Imo State.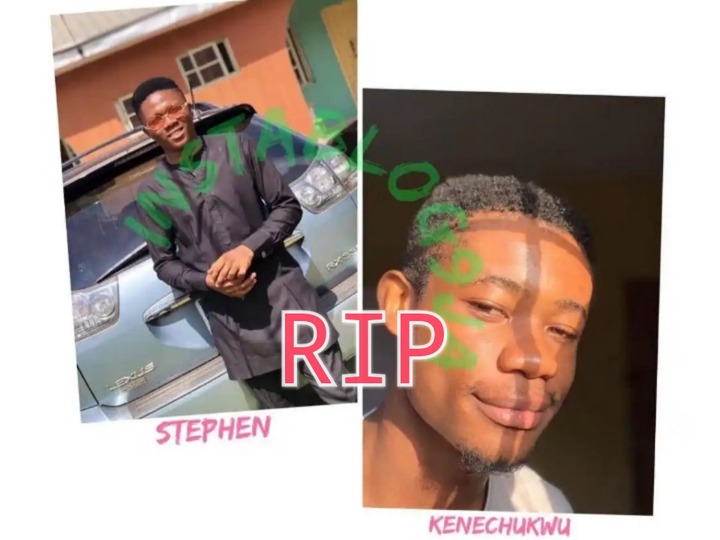 It was reported that the lifeless bodies of the two university students were found in their hostel room after they both failed to attend a test.
But what really killed these two promising students? Well, let's find out.
Read The Truth Behind Their Death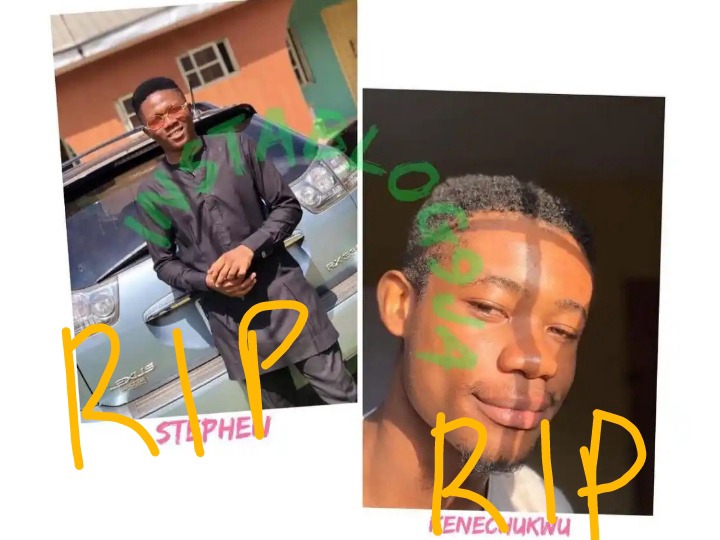 A friend to the two deceased students, who have been identified as Fred, said the two boys were preparing for a class test and their semester examinations before their untimely death.
Fred also stated that the two boys were in a critical condition before they died.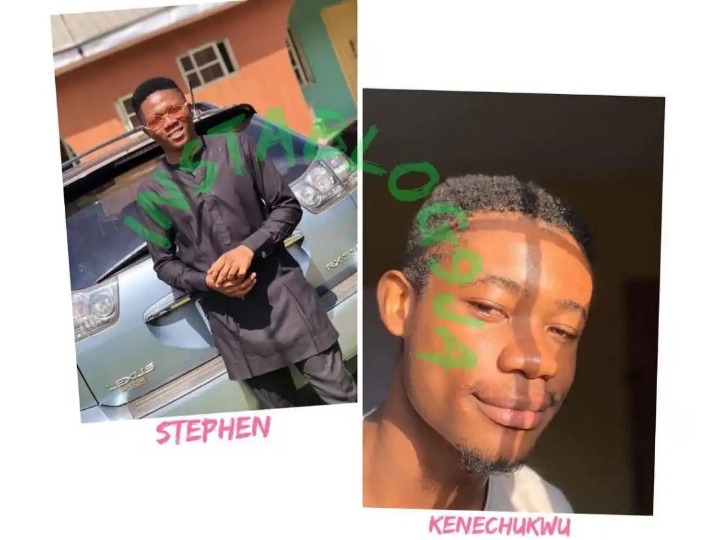 According to other occupants of the same hostel as the victims, the carbon monoxide from the generator was the cause of their death.
The two deceased students (Kenechukwu and Stephen) were both 200 level students of the department of civil engineering.
What do you guys think? Please feel free to drop your opinions under the comment box below.
Source of Information: Instablog
Content created and supplied by: EntertainmentFreak (via Opera News )