1. The very Smart ones: that just came to write and go. They don't want anybody to talk to them, and they won't talk to anyone either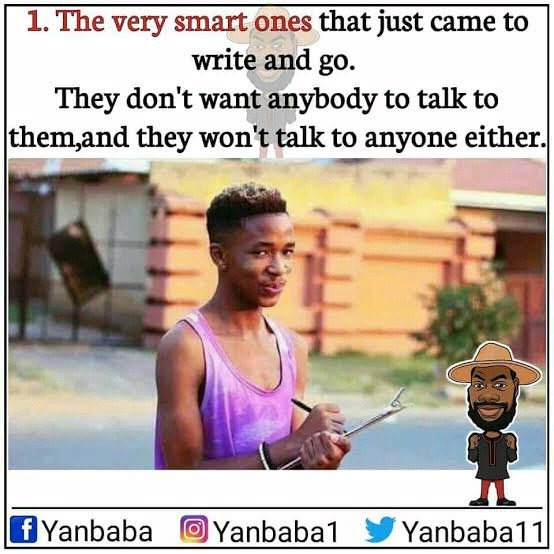 2. The crammers: These ones that will cram the whole note book, and will walk straight to go and download what they crammed. They won't talk to anybody because if they do, everything they cram will disappear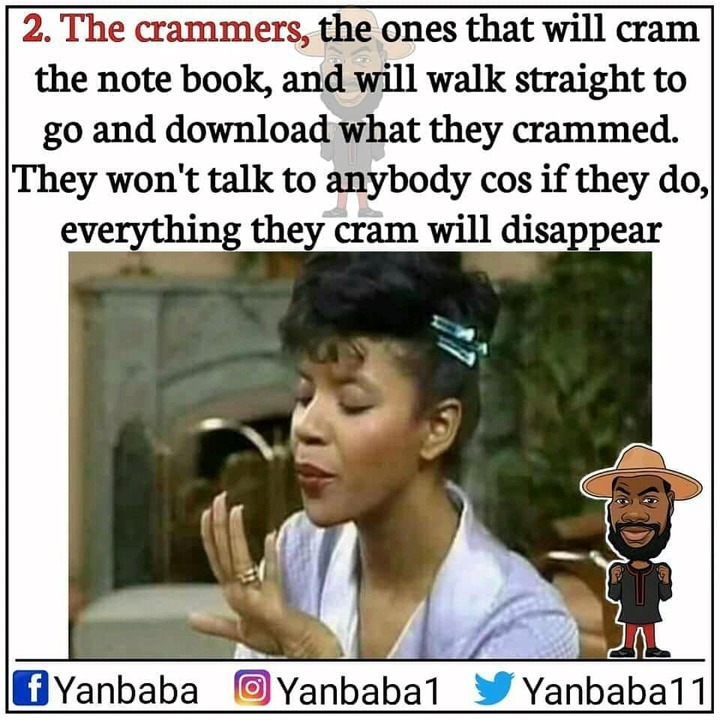 3. The ones forming born again sisters: they don't know anything but cannot ask because of their faith, they will be like "if I perish, I perish"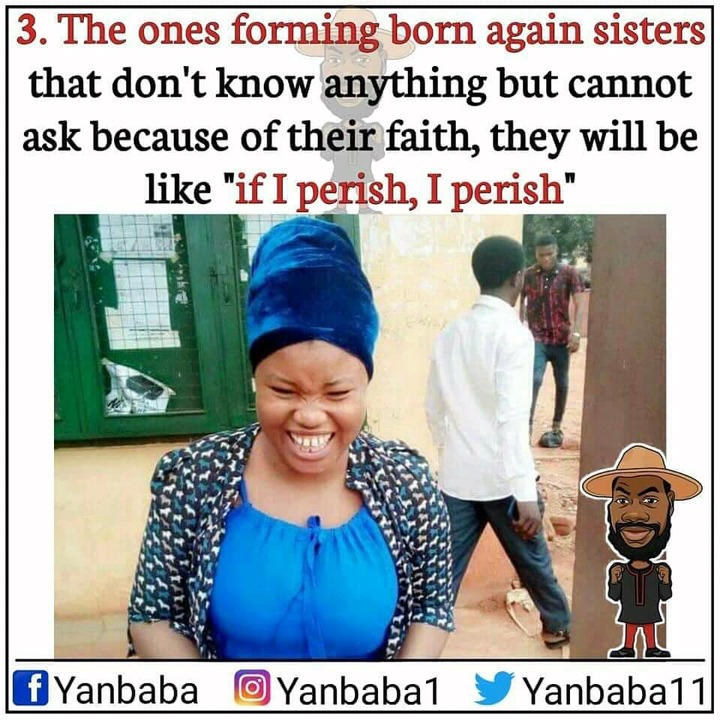 4. The Olodos: They will start asking questions immediately the question papers is shared, they will start muttering your name "Kunle number one, Kunle! Kindle!"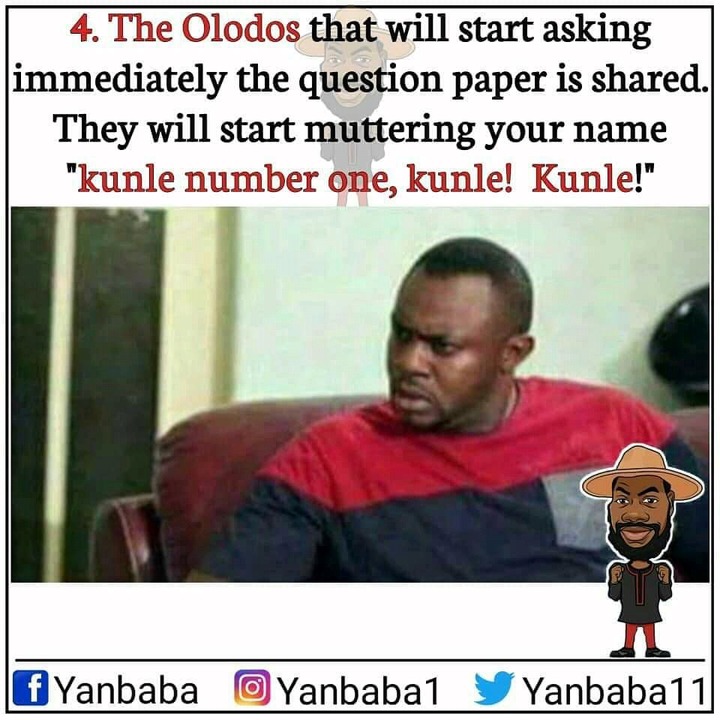 5. The ones that will be forming they know what and what will come out, but once they se the question paper, all hope will be gone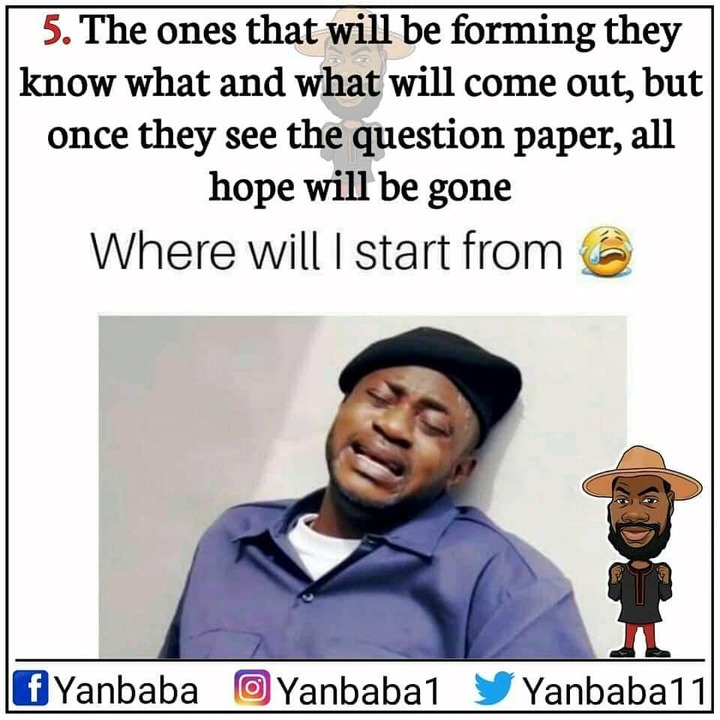 6. The Slay Mamas: These ones just came to the hall to fulfill all righteousness, they know they have already passed the exam whether they write it or not, because they have already settled the gods.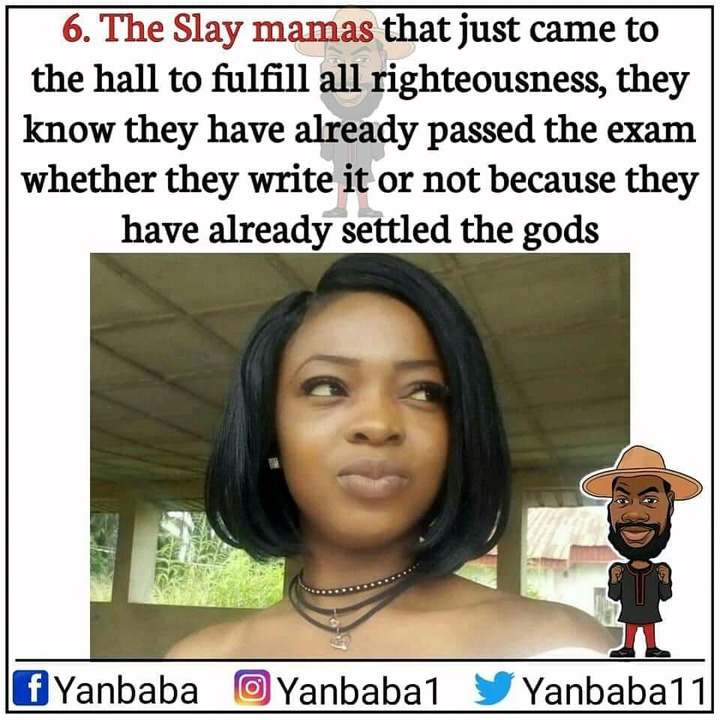 7. The ones that will be forming sick just for you to pity them and tell them answers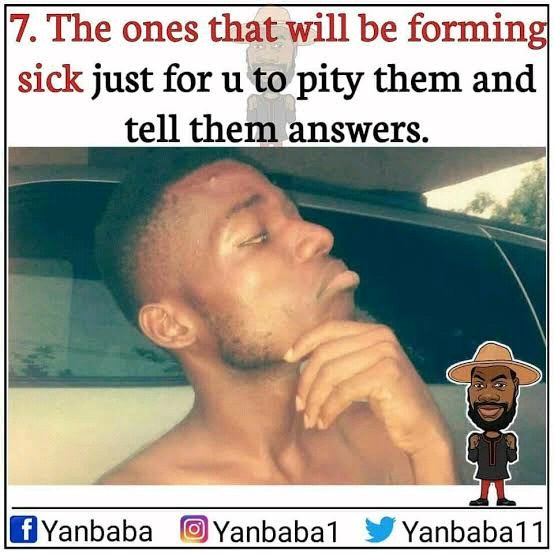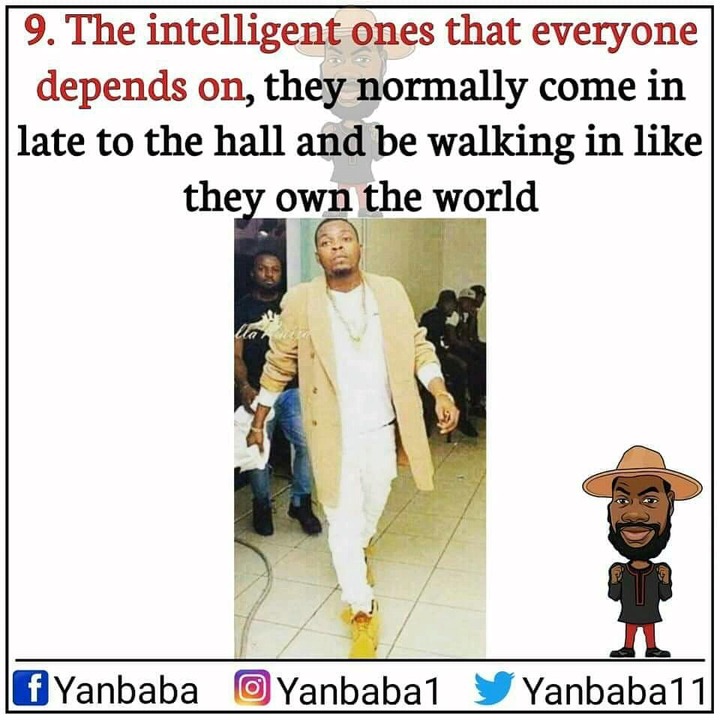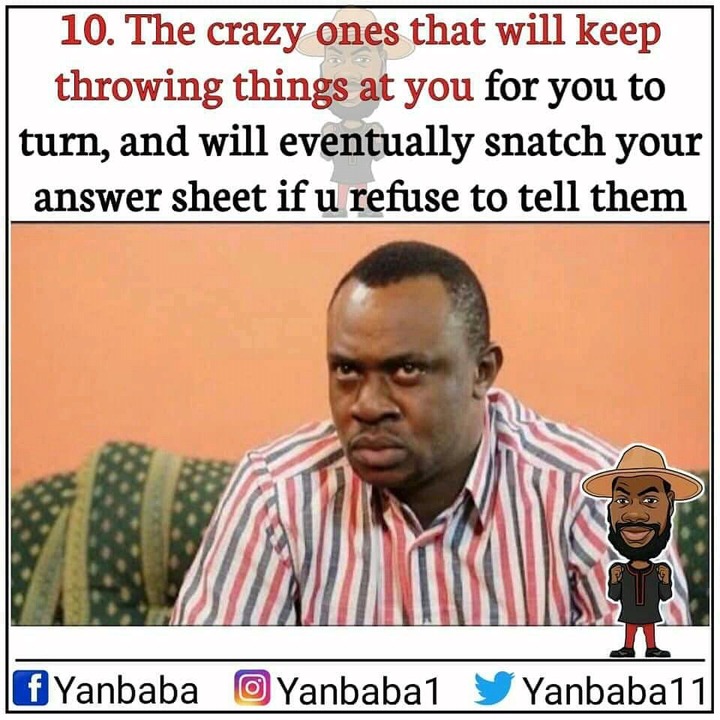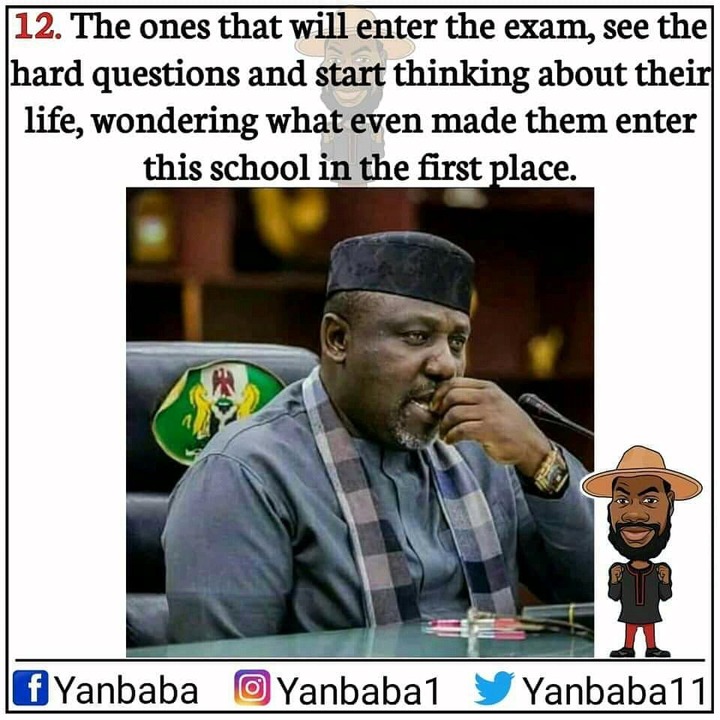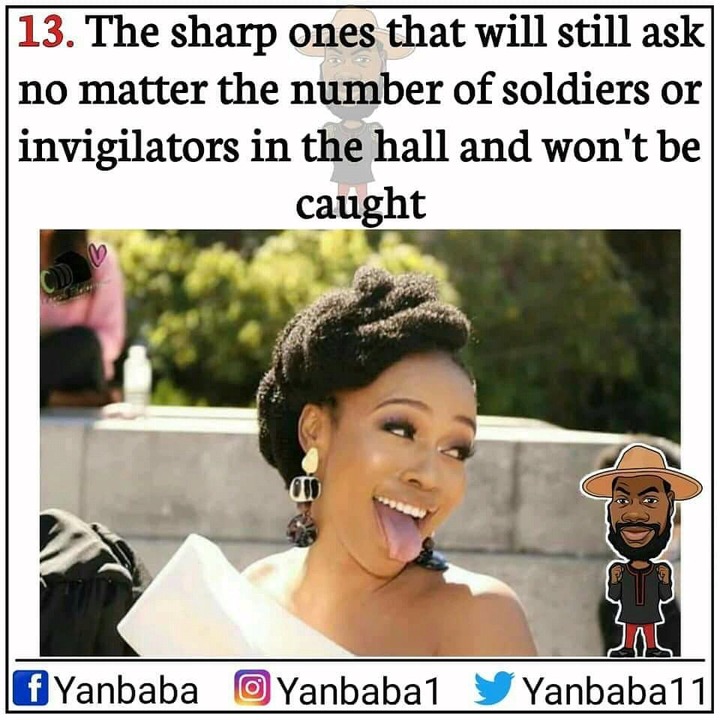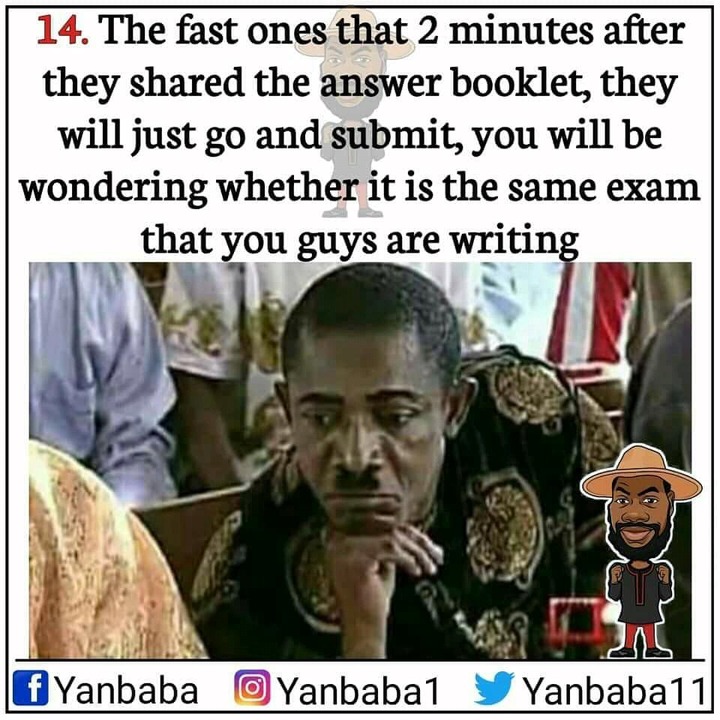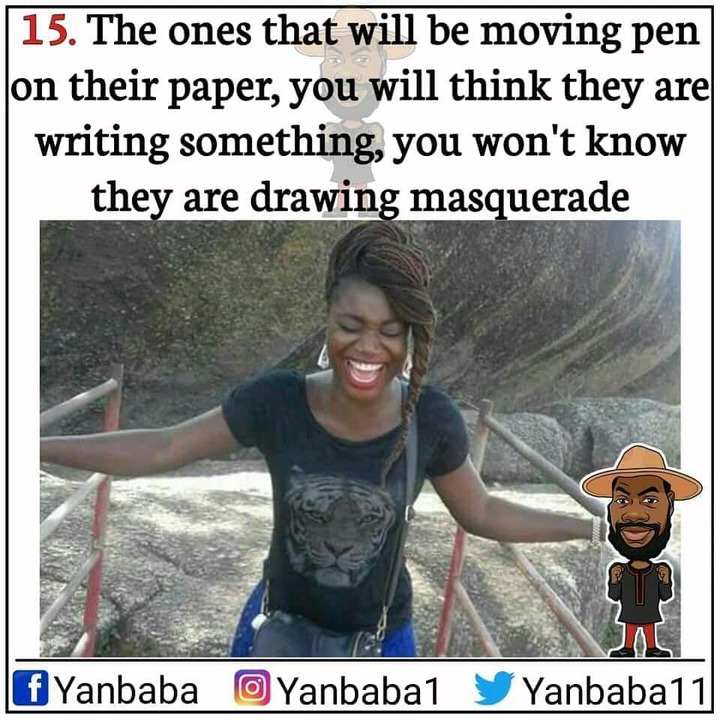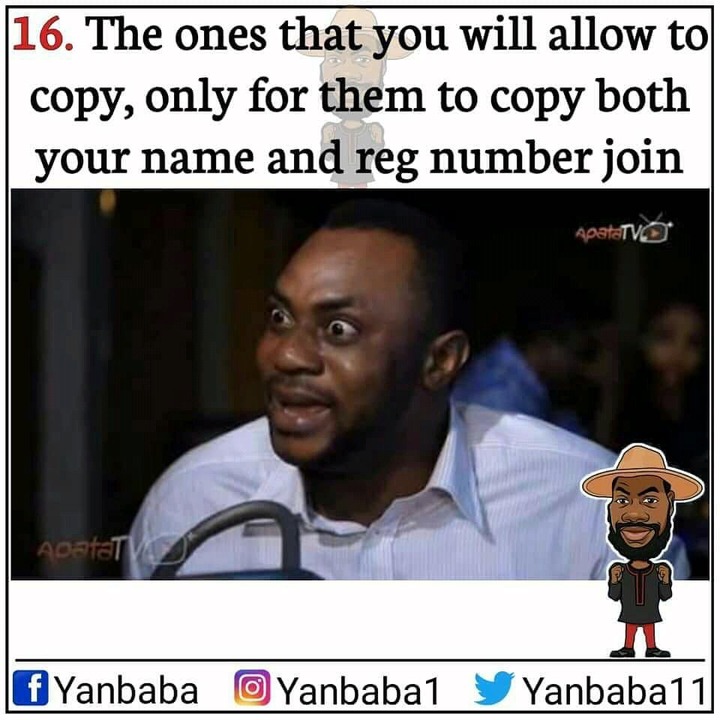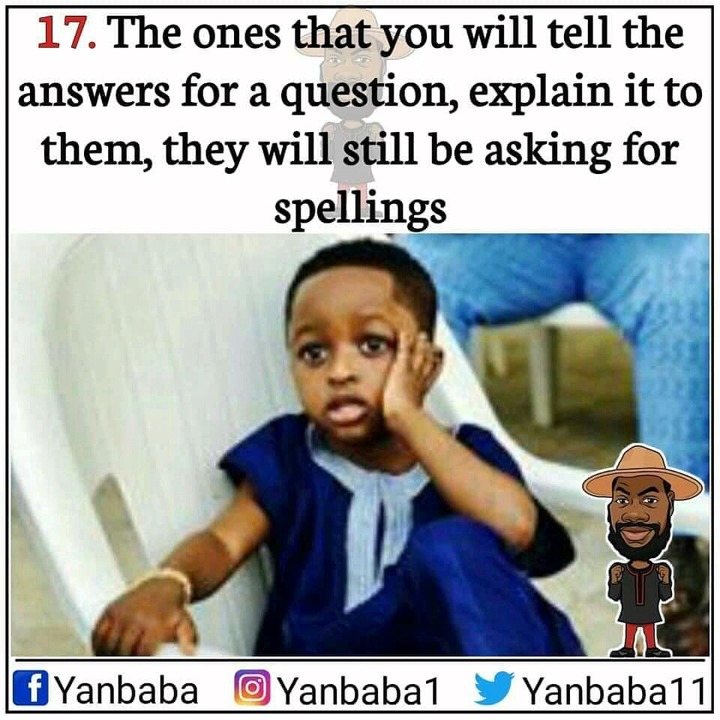 Content created and supplied by: Sarcasmic (via Opera News )