The big brother Naija disqualified ex housemate "Erica" has being on the media giving people what to talk about. Erica fans popularly know as "Elites" reacted to Erica tweets as she threatened to cut of anyone that brings negative vibe to her. Following the several trolls and insult Erica had received, most people blamed her fans for causing most of her problem because of the way they dragged people. Though when people love you they can go extra mile to do whatever that will makes you happy, I believe elites want the best for her that's why they do everything just to make her trend.
However, according to Erica tweet, she said "I deserve a drama free life, from today if you are a fan, hater, friend and you bring me drama I cut you off." Erica tweeted she don't want anybody drama be it her fans or friends, immediately she finds out you are giving her negative vibe she will cut you off. Elites reacted and they said "Elites this is an indirect warning to us, so you better learn." However, some people reacted and they said, "don't let fans put you in a situation you will regret later, most will leave you to new favorite come next Big brother Naija."
At times, is not good to please people because you want them to like you and neglect your own happiness. Most fans don't know their boundary, they believe that they have total say over everything that concerns you because they supported you. You have to know your boundary and let the person do what he or she wants without you interfering. Supporting someone does not mean you own the person, fans have created enemity between celebrities. Elites should give Erica breathing space, let her decide for herself and stop making enemies for her.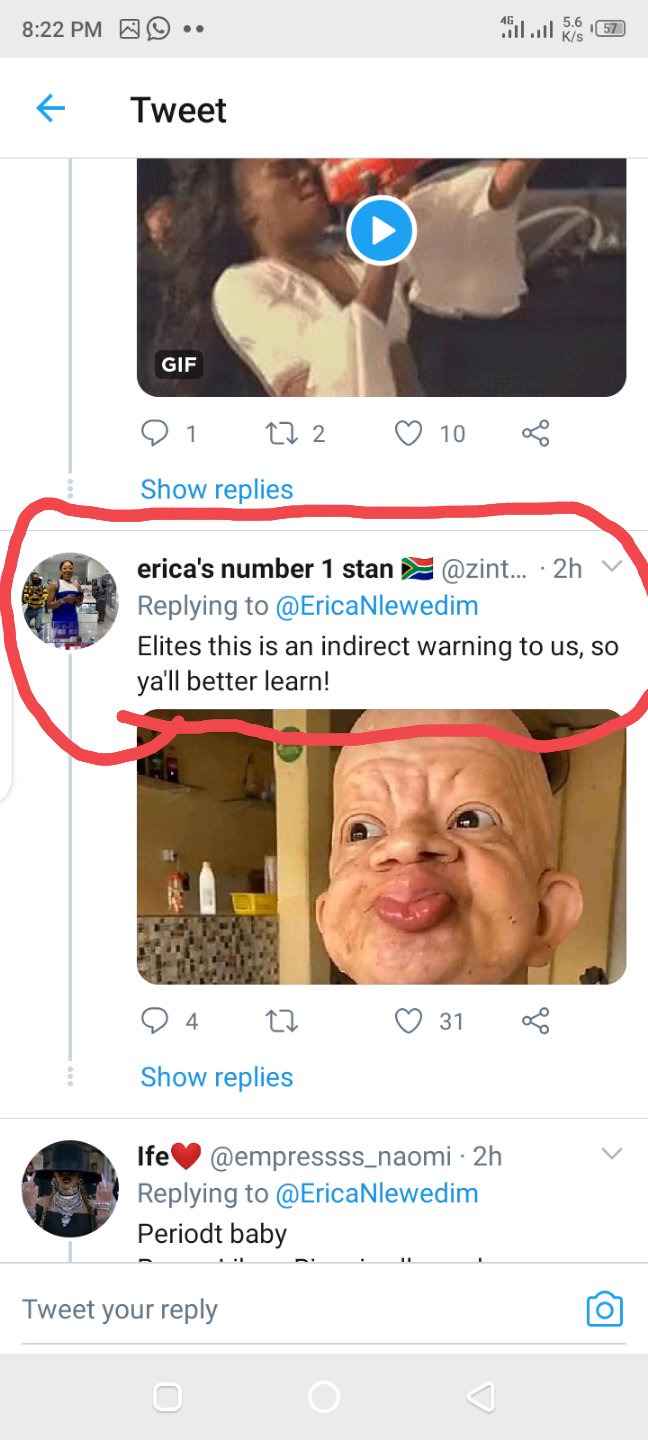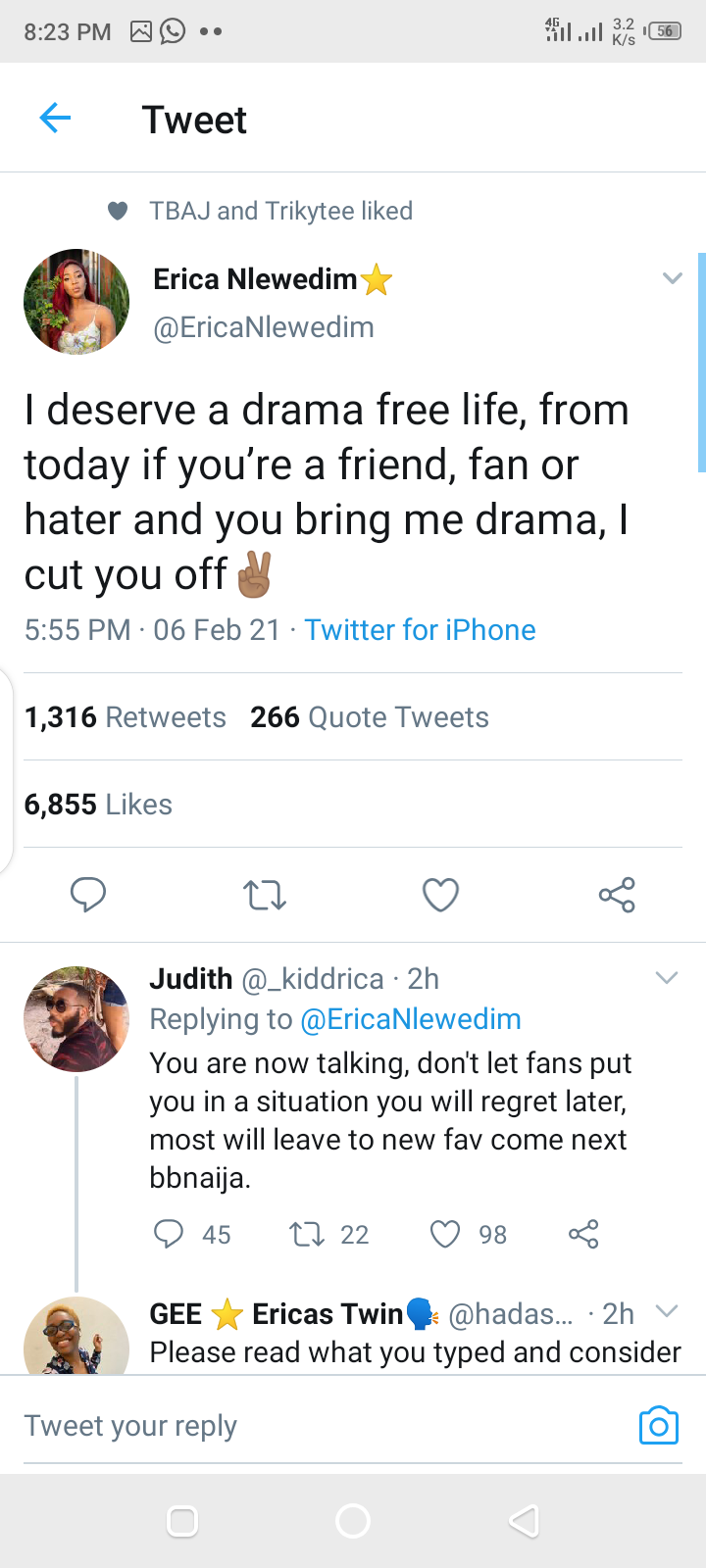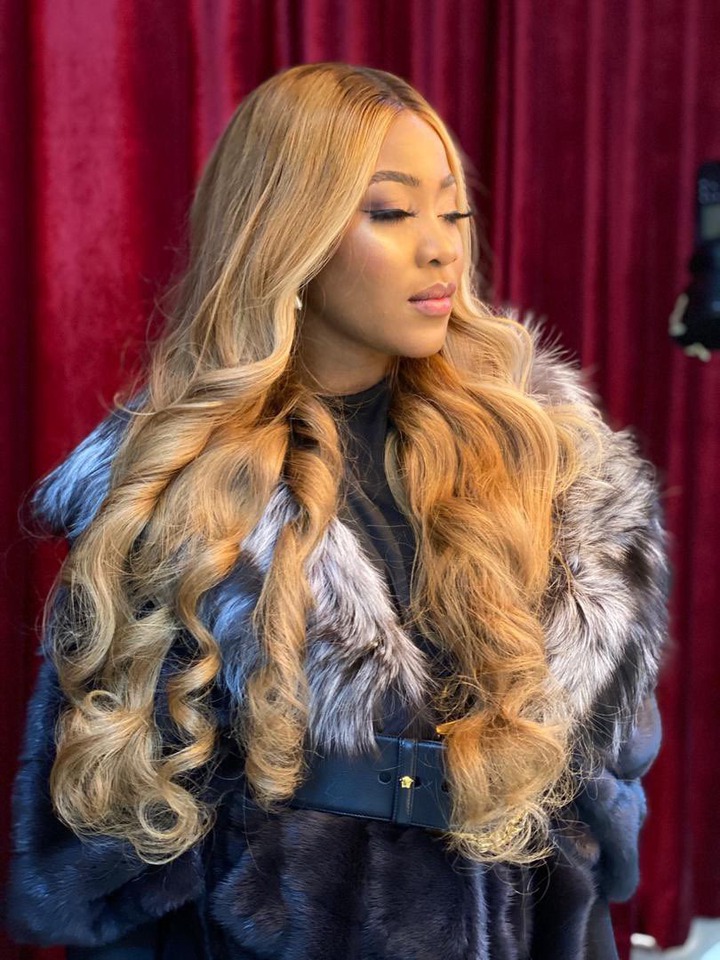 Content created and supplied by: UniqueNk (via Opera News )