Do you remember William Uchemba who acted 'Dorathy My Love'? The video some of us watched when we were still young. A story of two secondary school teen lovers. The lady's mother was against the relationship because 'Bobo' ( William Uchemba) is from a poor background. In that video, Sam Loco Efe was the father of William Uchemba.
William Uchemba has gone far and is now fully grown and infact got married about two months ago in 2020. He is no longer that small boy in the old video.
Everybody who knows William Uchemba knows that he is not huge and muscular. But I think this guy has transformed so fast and I think he is under some training and workout schedule with serious fitness journey. He shared in his Facebook page pictures of himself in Dec 2020 and compared it to another in February 2021 with same shirt.
"34 days of work and non stop and we ain't there yet #fitnessjourney #fitnessmotivation #OneMealADay"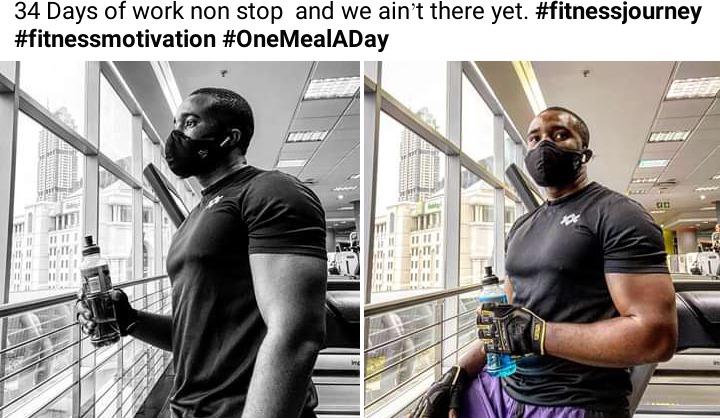 Content created and supplied by: Cletusraboblog (via Opera News )