A lady on Facebook who goes by the name of Blossom Martins shared a story of a lady who wants her fiance to reign from her job after she was promoted.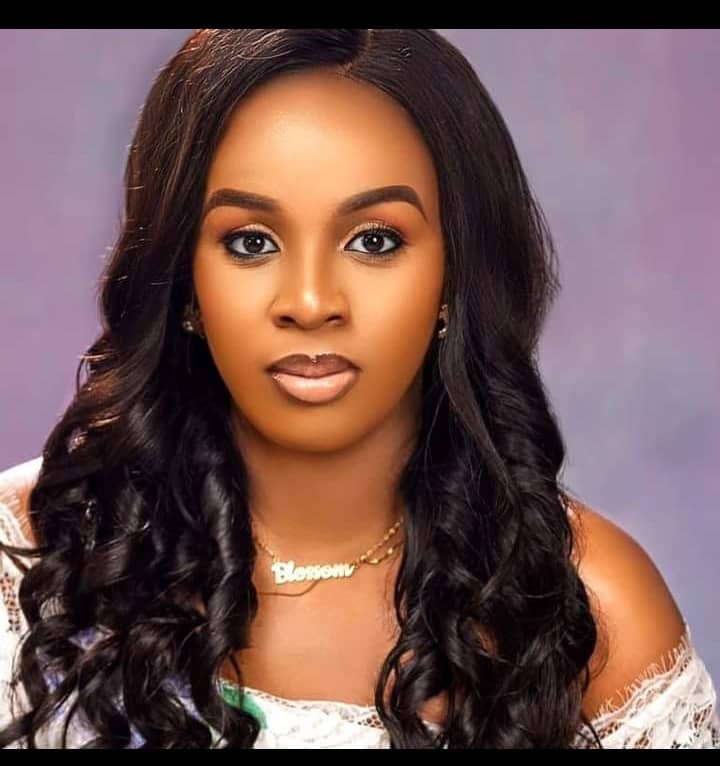 The lady revealed that she has been in search of a job for 4 years before she got the job she was doing. The woman seemed to be under pressure from her family to perform and lead them out of hardship.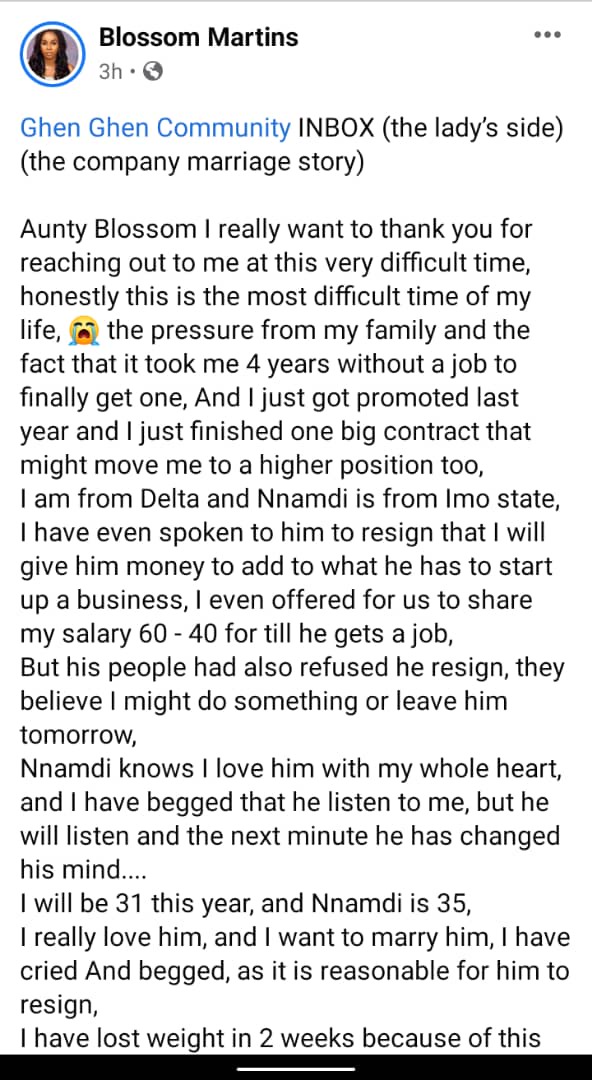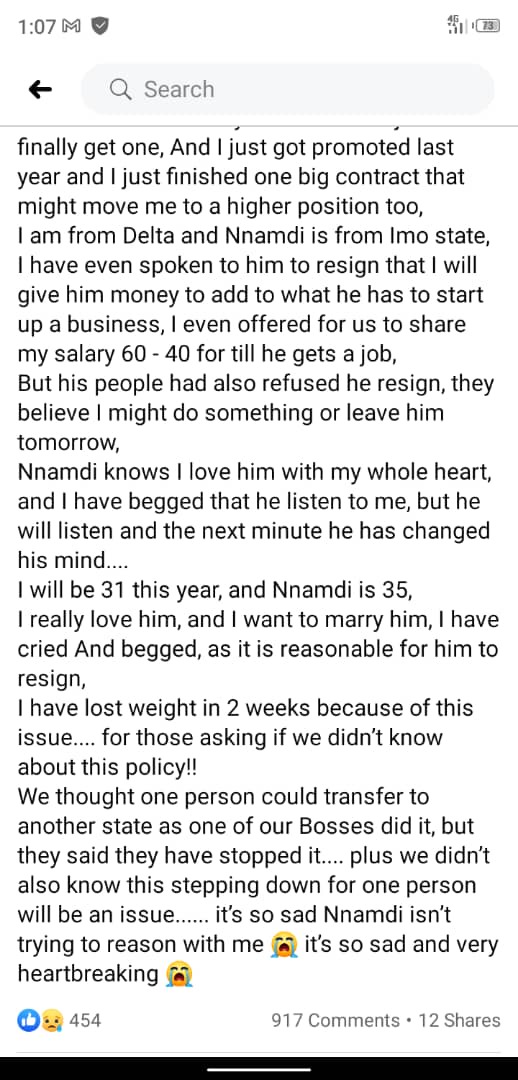 She disclosed that she is from the delta state while the boyfriend is from the IMO state. She revealed to the counselor that she has spoken to her fiance about quitting his job as she has promised to give him some money to add to the one he has to enable him a start a business.
She made an offer to pay him 40 percent of her salary but the man refused.
The lady is 31 years of age while the man is 35 years. They hoped that one of them would transfer to another state but that didn't happen because of the company's new rules.
Reactions below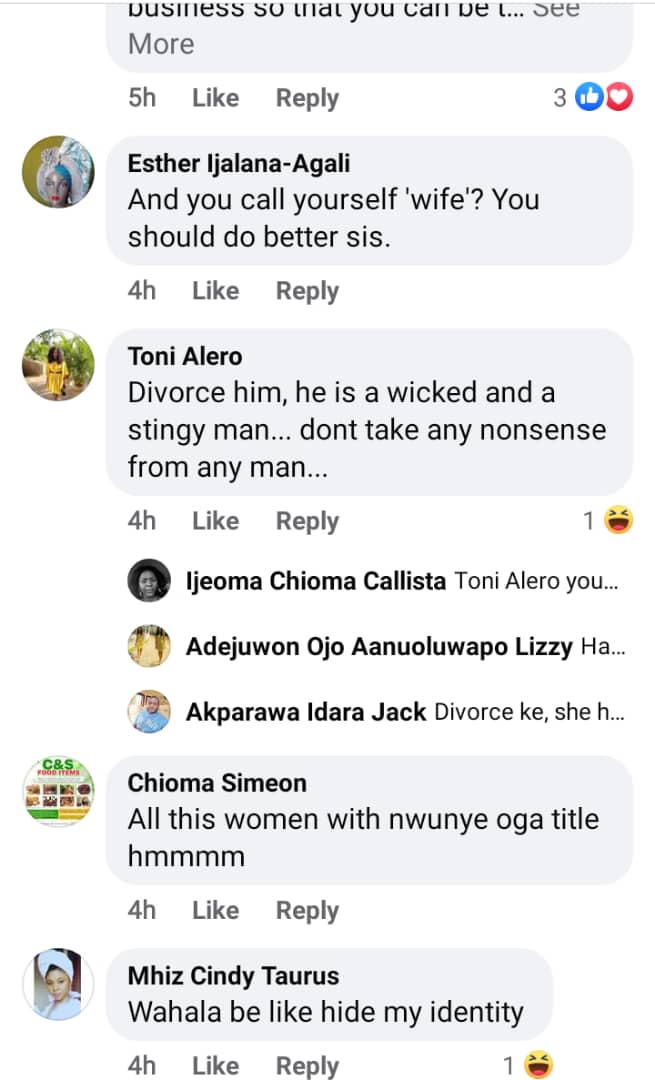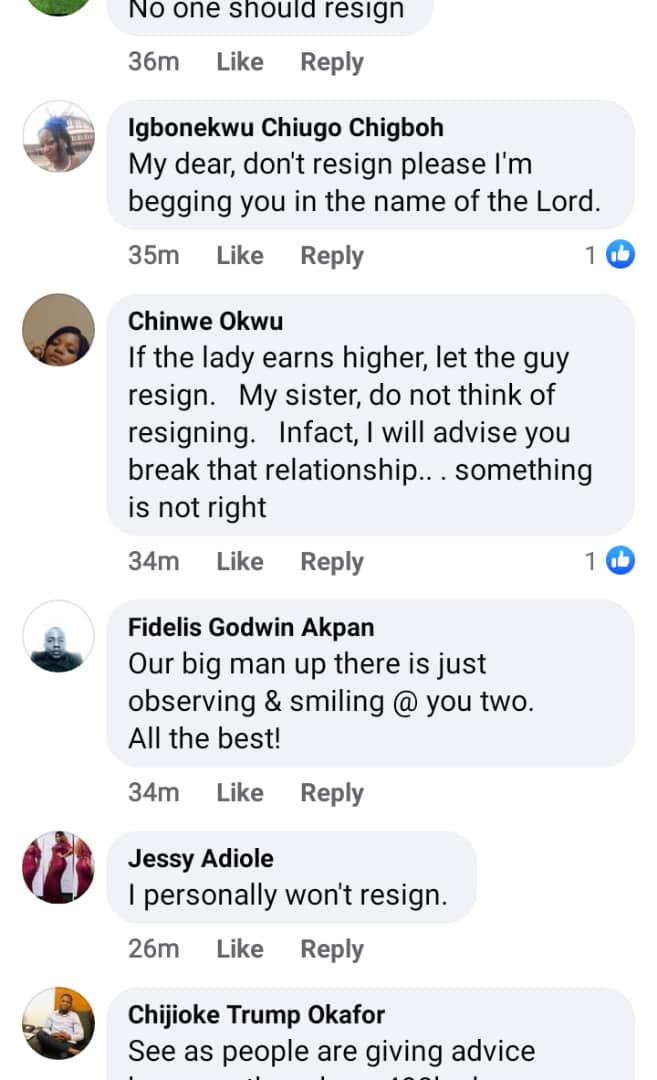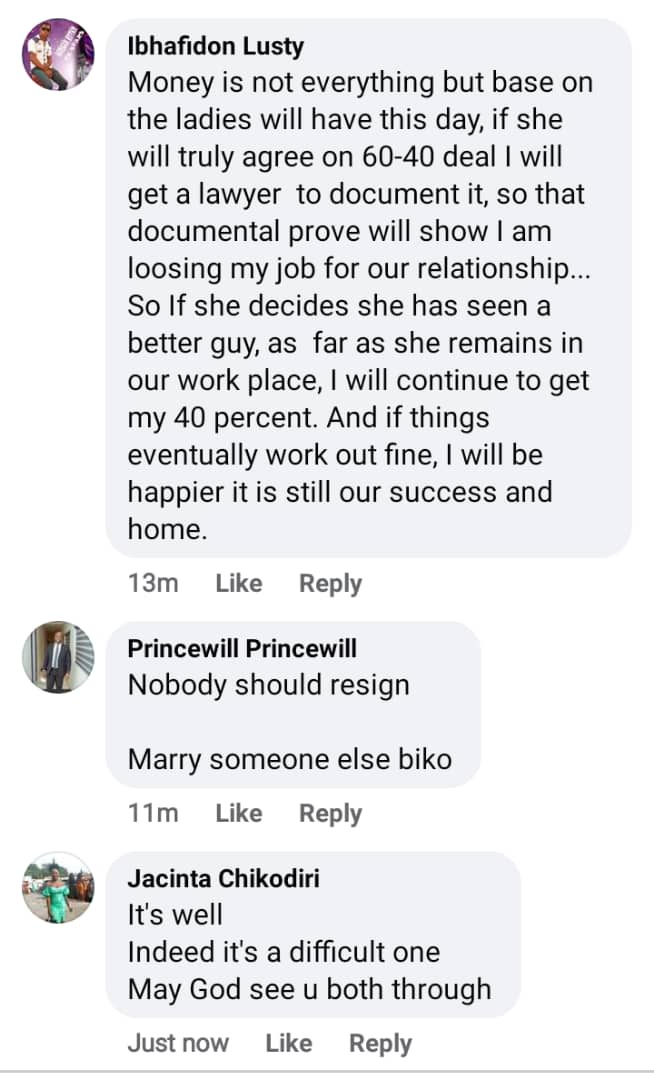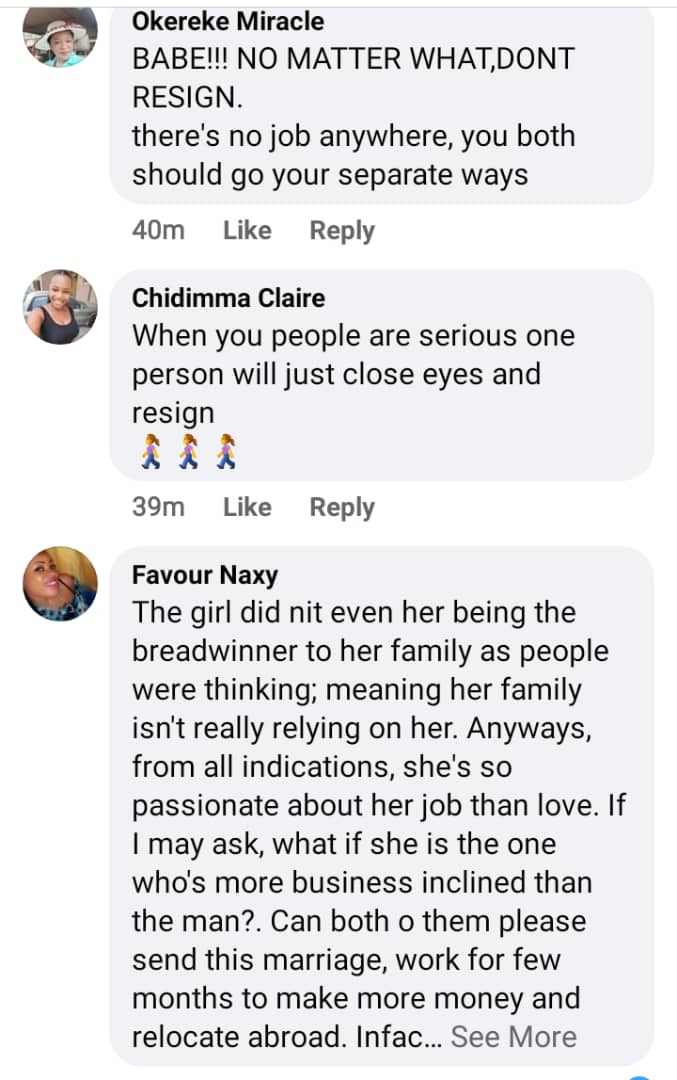 Content created and supplied by: Kombolo (via Opera News )