We all know that the vibes of relationship is always active when both parties understand and love each other. Because without love, their is no relationship, but that doesn't mean love is the only factor for relationship. There are still other special ingredients that spicy a relationship, such as quality time, surprised gifts and your ability to satisfy your babe in the bedroom very well.
But unfortunately, a lady by name Afambu has created a serious reaction on Twitter after she posted a tweet that she has 4years relationship, neatly handled and near marriage, that she is looking for buyer. Here is the screenshot.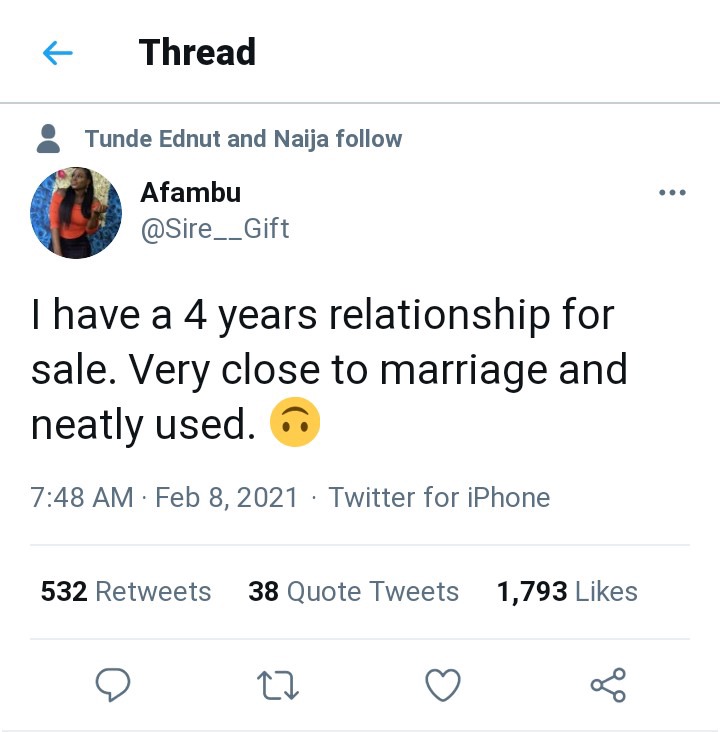 If am to be asked, i will say for her to make such a tweet, their must have been something she is missing in her relationship, which she is yet to reveal. Maybe the he (boyfriend) no longer spending quality time with her, or no longer giving her enough money, or no longer been able to satisfy her very well on bed, because it's observable that one thing ladies hate is been taking half way, that is, not been able to finish what you started by making her cum. Because you may be good in the other two, but if you aren't perfect in this aspect, their is an error in the relationship.
Check out reactions by Twitter users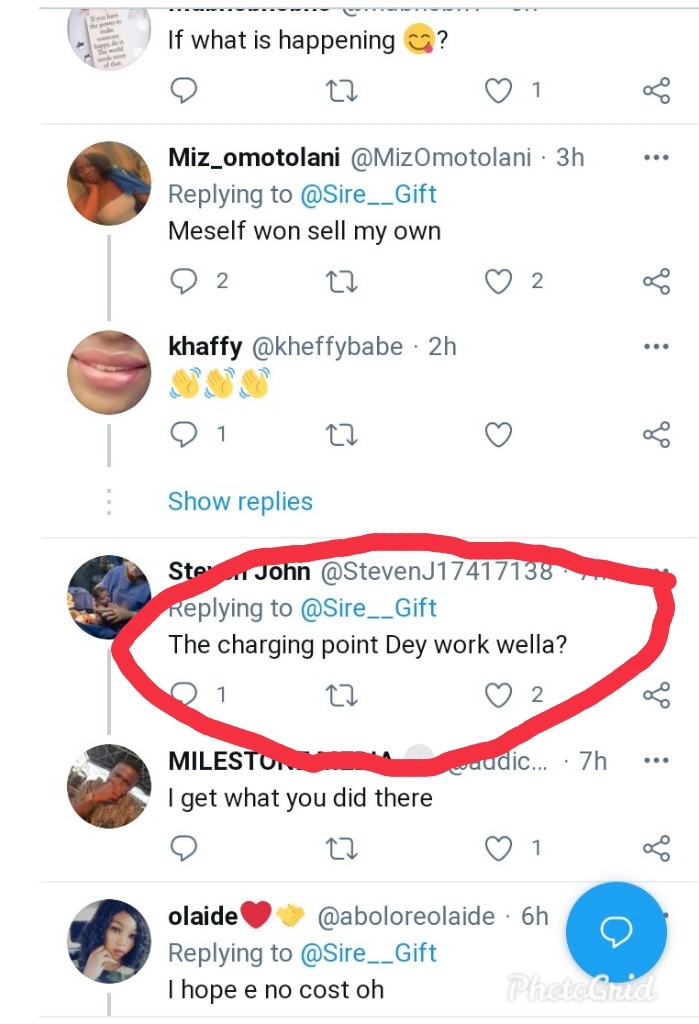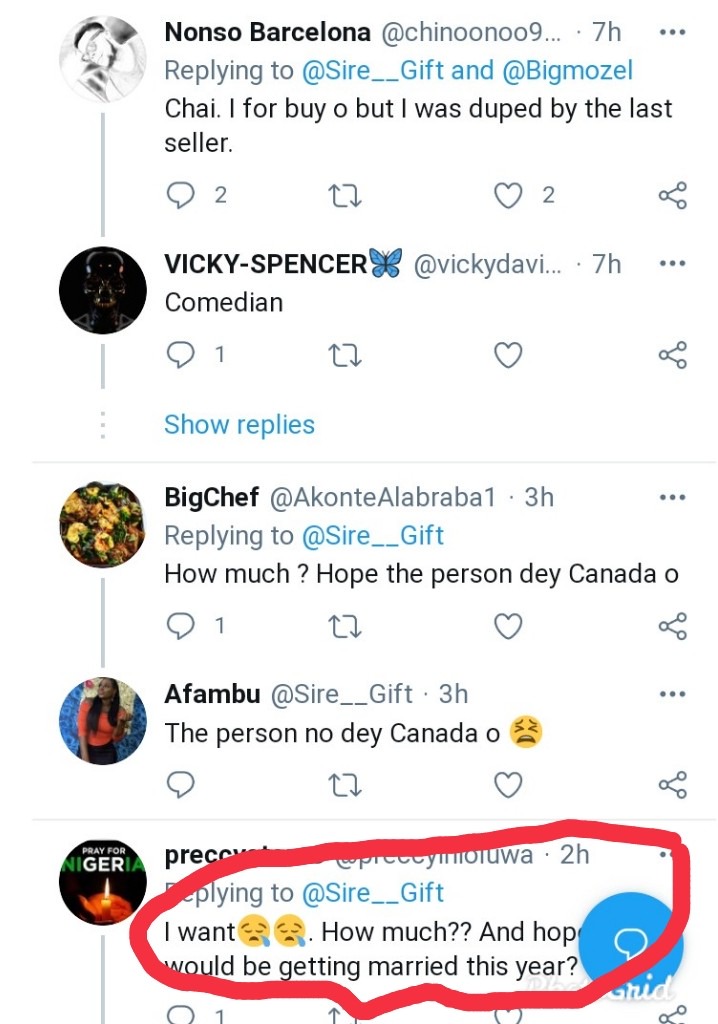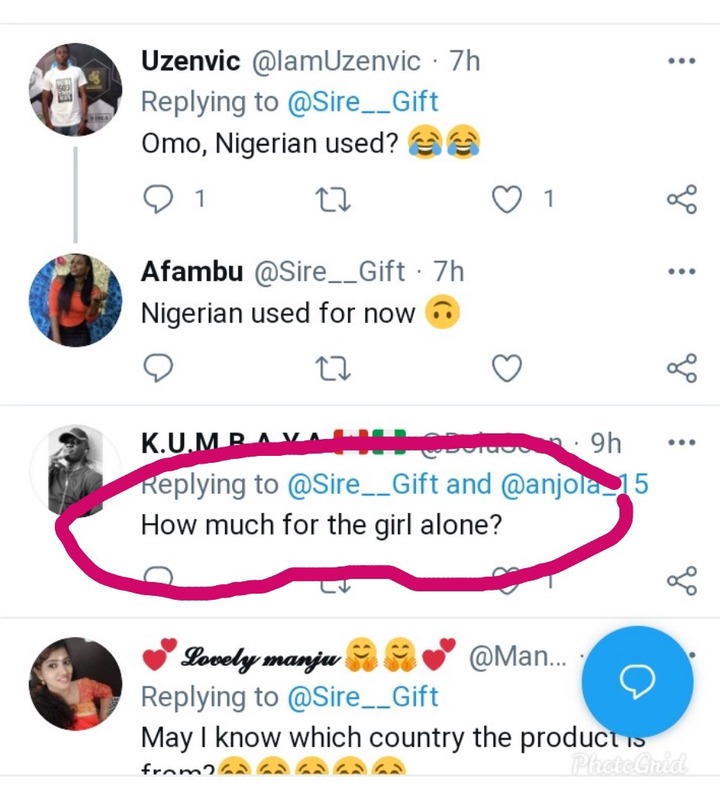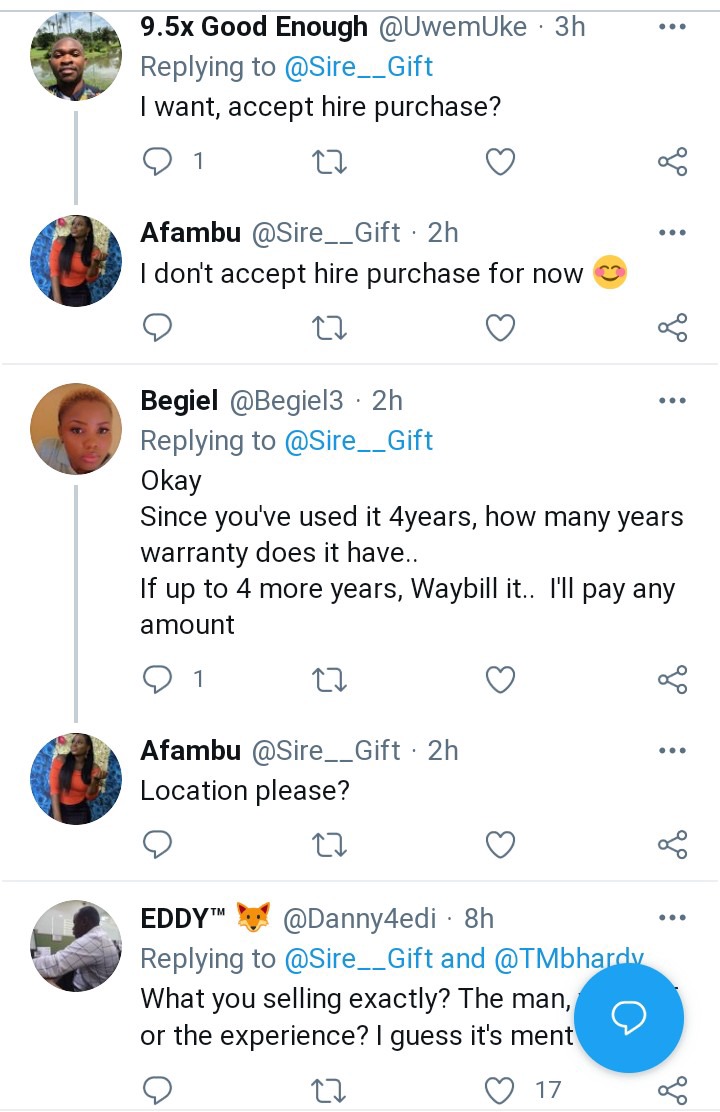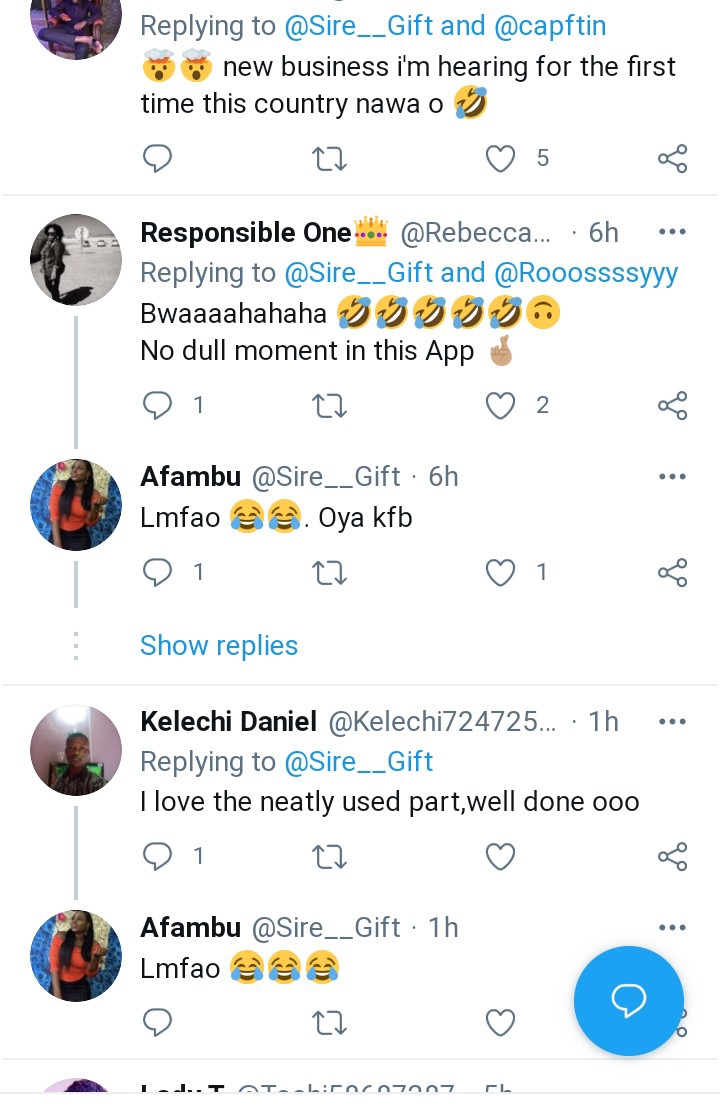 So put yourself in her condition, what do you think might be the reason why she wrote such tweet?
1. Is it that the cucumber is no longer performing well? Or
2. Is he not giving her enough money or is it quality time?
Please tell us in the comments section below. Thanks
Content created and supplied by: Natty'sBlog (via Opera News )