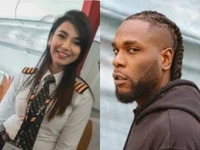 This beautiful Indian lady seems to have won the hearts of Nigerians on Twitter as she keeps showing interest in Nigeria in her tweets.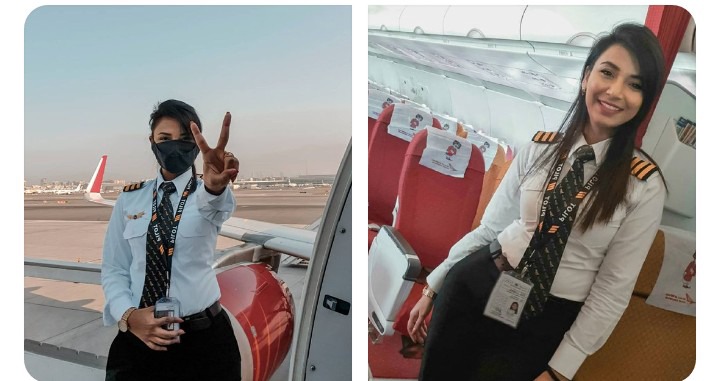 The Indian lady pilot who goes by the Twitter account @_flyjameel made mention of her love for Nigerian music some weeks ago.
in addition, she expressed that she was a Burna Boy fan 100℅.
The tweet went viral and got a lot of Nigerians appreciating her for her love for Nigerian Music and Burna Boy.
Just recently, she also said something else interesting that got Nigerians talking on Twitter.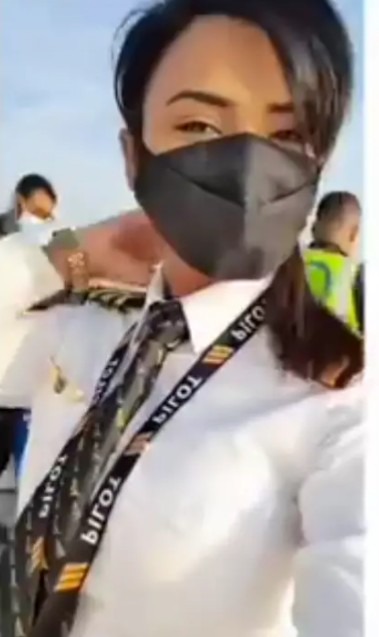 This time around, she said she was thinking of coming to Nigeria and asked Nigerians to suggest a Nigerian name she should bear.
Interestingly, this is coming at a time that quite a number of Nigerians are thinking leaving the country for greener pastures.
One can't help asking why this beautiful Indian lady pilot has such a special interest in Nigeria?
Is it that we Nigerians do not really appreciate our own nation and what we have?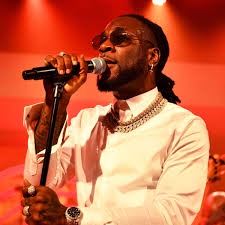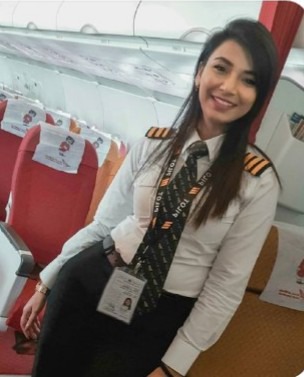 This was the Tweet she made few weeks ago.
"I am an Indian but Nigerian music is a delight. I am Burna Boy's fan 100℅."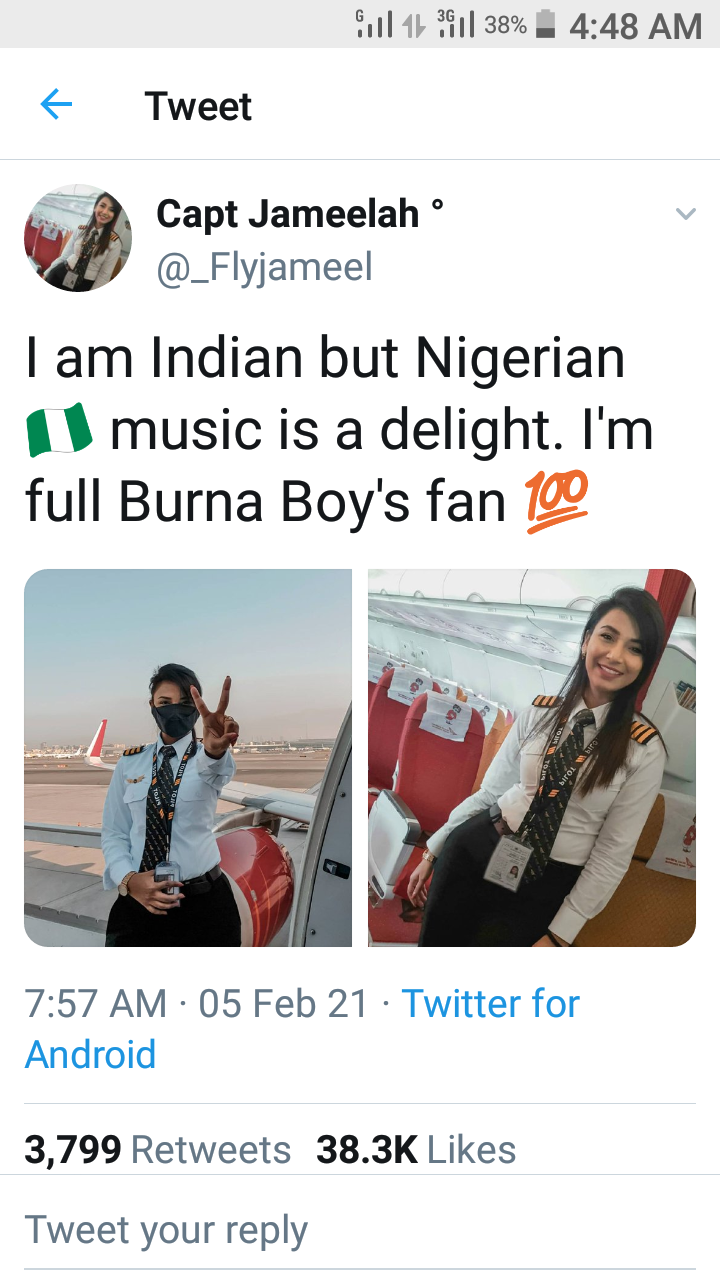 Weeks later, this is what she said;
"Thinking about coming to Nigeria soon. Give me a Nigerian name."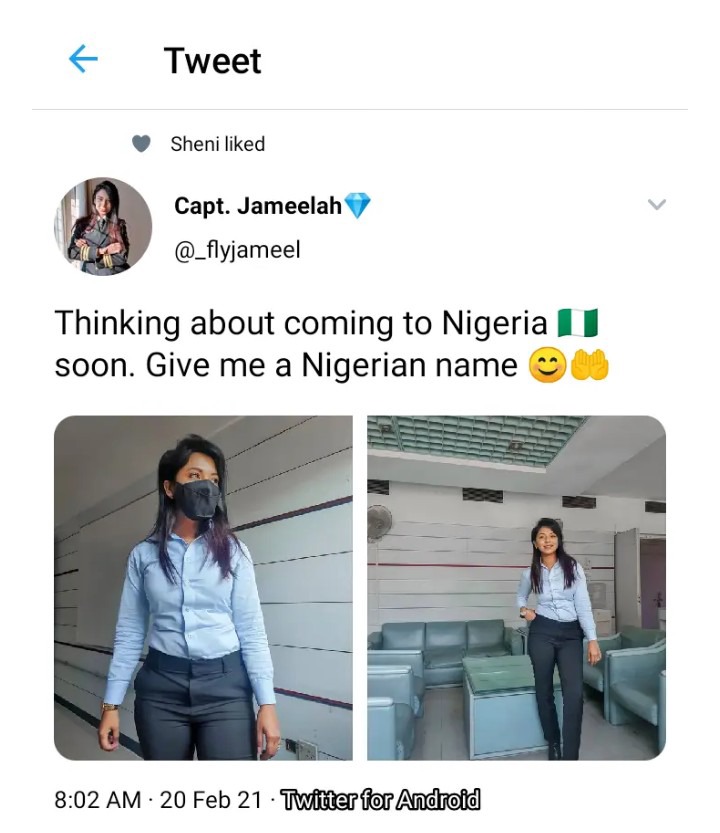 Here are people's reactions;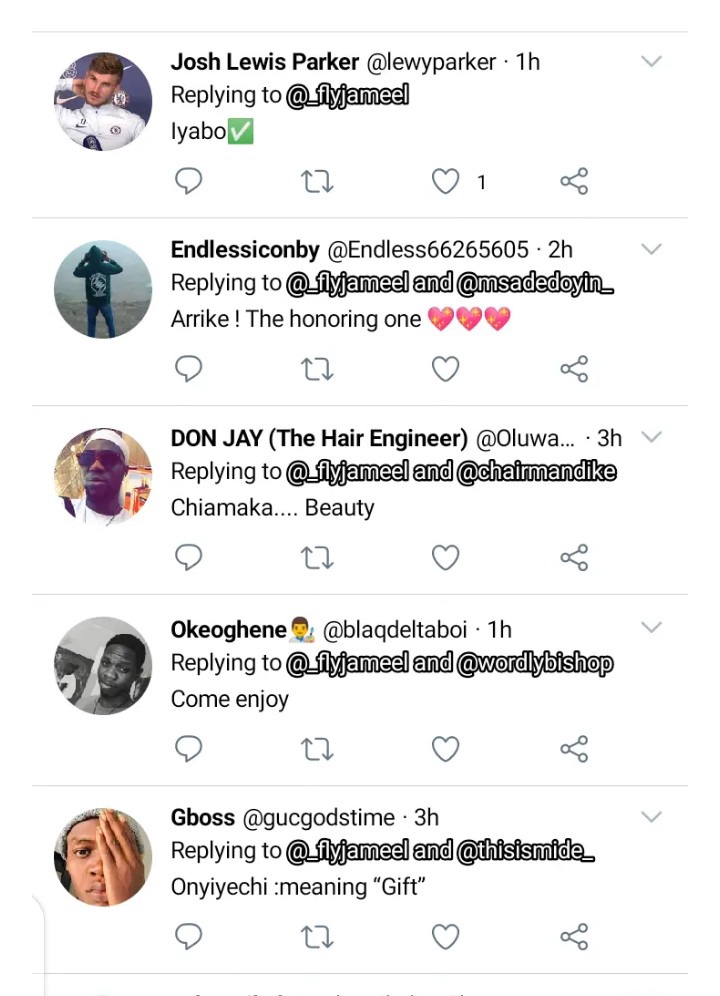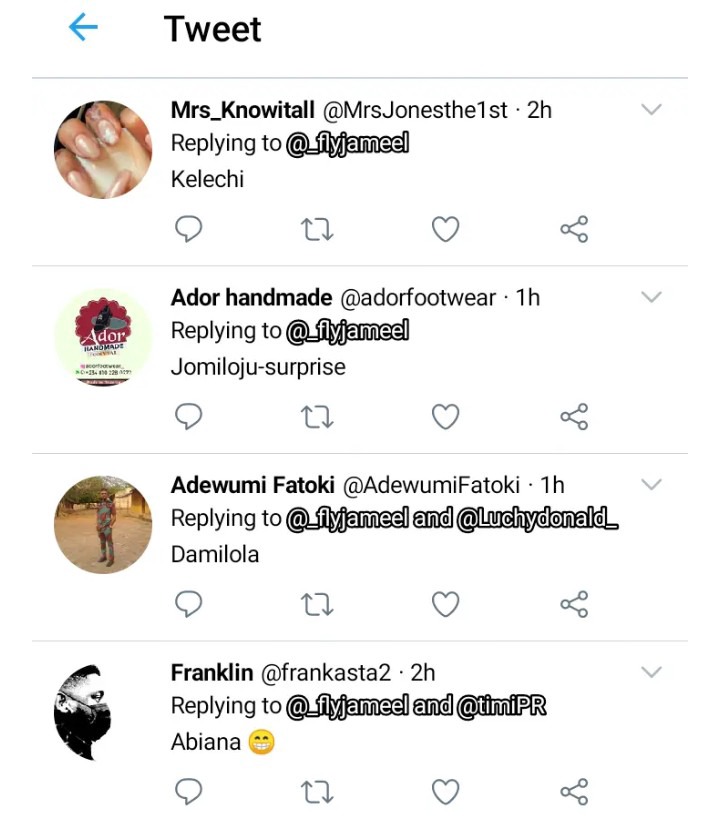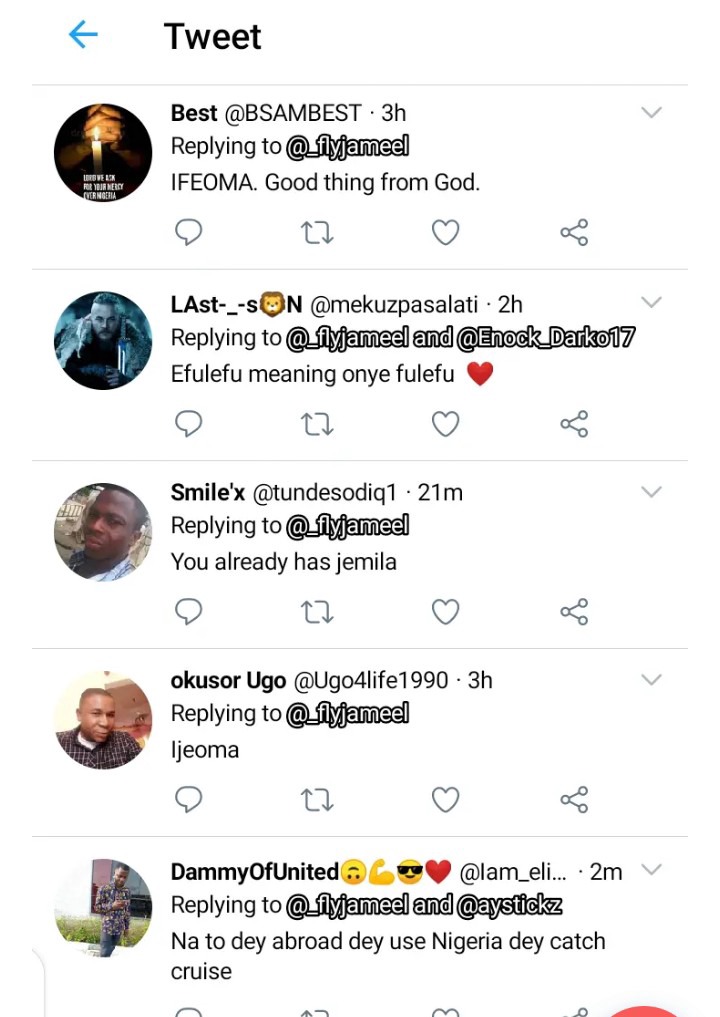 As you can see, some of the names they suggested include Ijeoma, Ifeoma, Kelechi, Damilola and so on.
Finally, what do you think about this?
Content created and supplied by: UnstoppableBridget (via Opera News )