Nigerian men make some of the most lovely and most caring husband because of the way they are brought up in the African ways to respect and support their partner ms their loving relationship.
Meet Yinka Lawanson, one of the Nigerian men abroad who is married to an American lady, Taccara Rae and is representing Nigerian men well as an example of a good husband.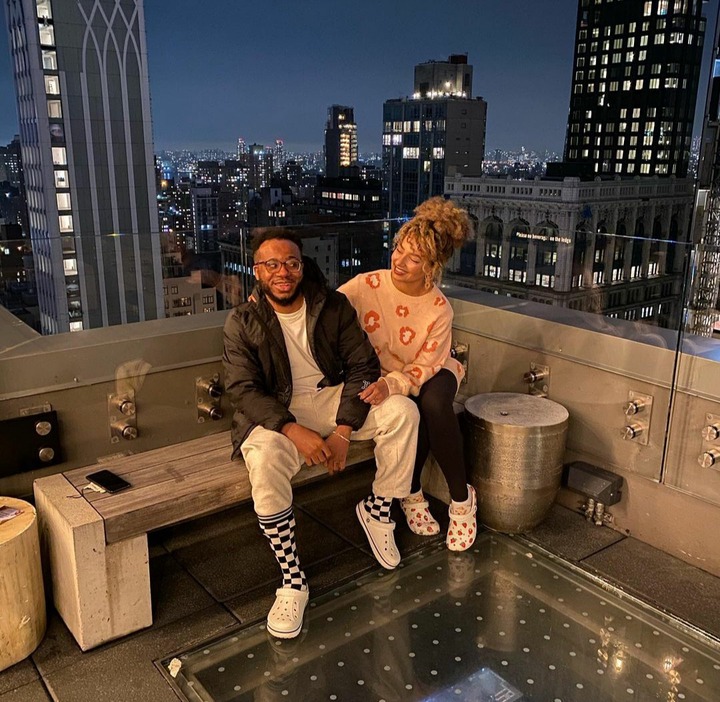 In recent video on their Instagram story, Yinka Lawanson was spotted in the kitchen preparing Semo and a delicious looking soup for his beautiful wife and he served her the meal in the living room.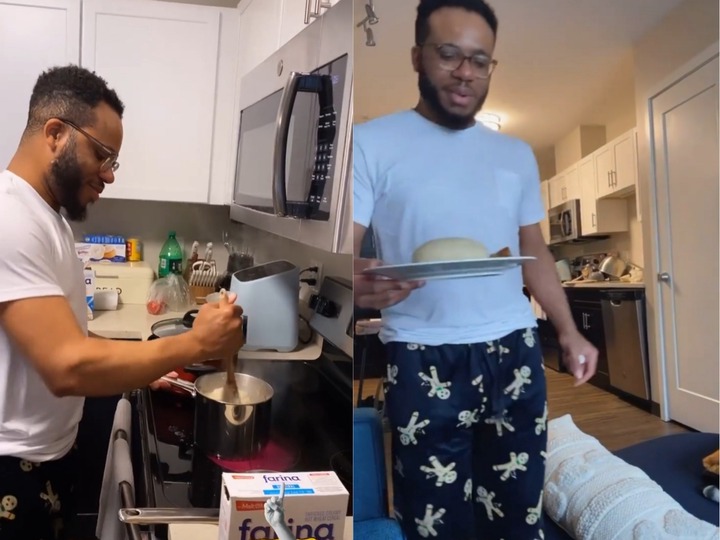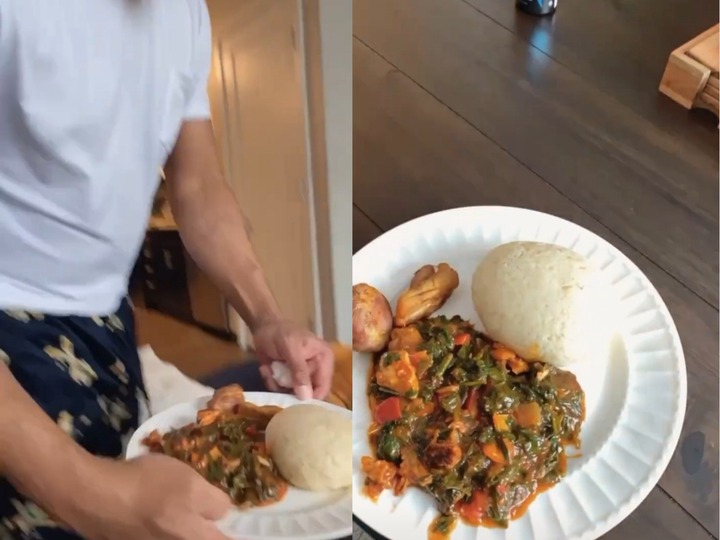 His beautiful wife, Taccara Rae made the video of him preparing the food and shared it online on their Instagram page. Sharing the video, the wife revealed that she loves him so much and he doesn't know he is recording what he was doing.
Check out some photos screenshots showing Yinka Lawanson in the kitchen preparing the meal for his wife below:-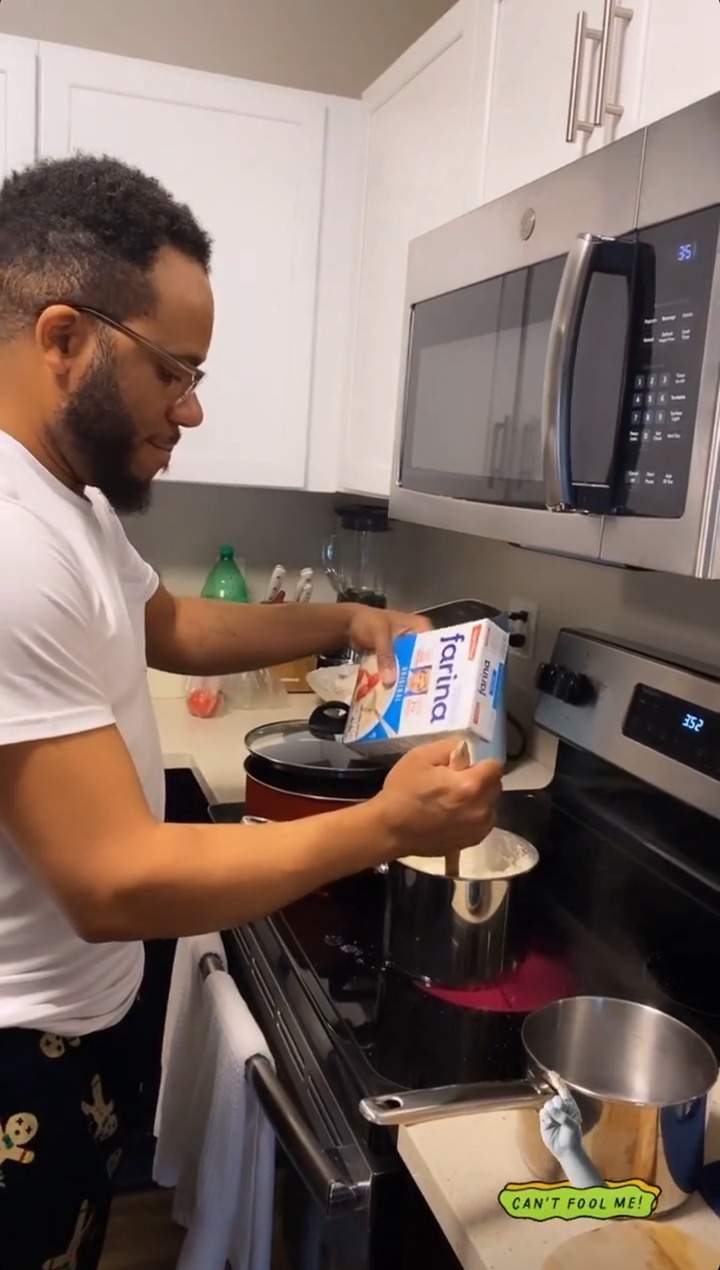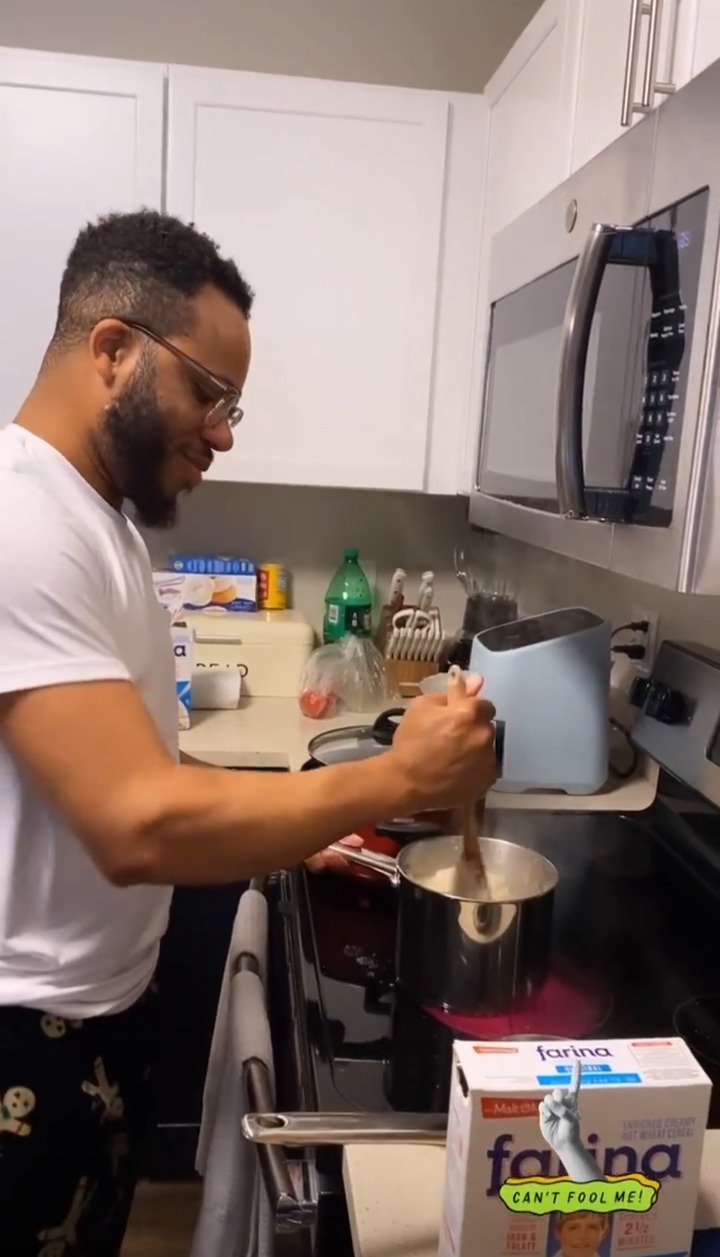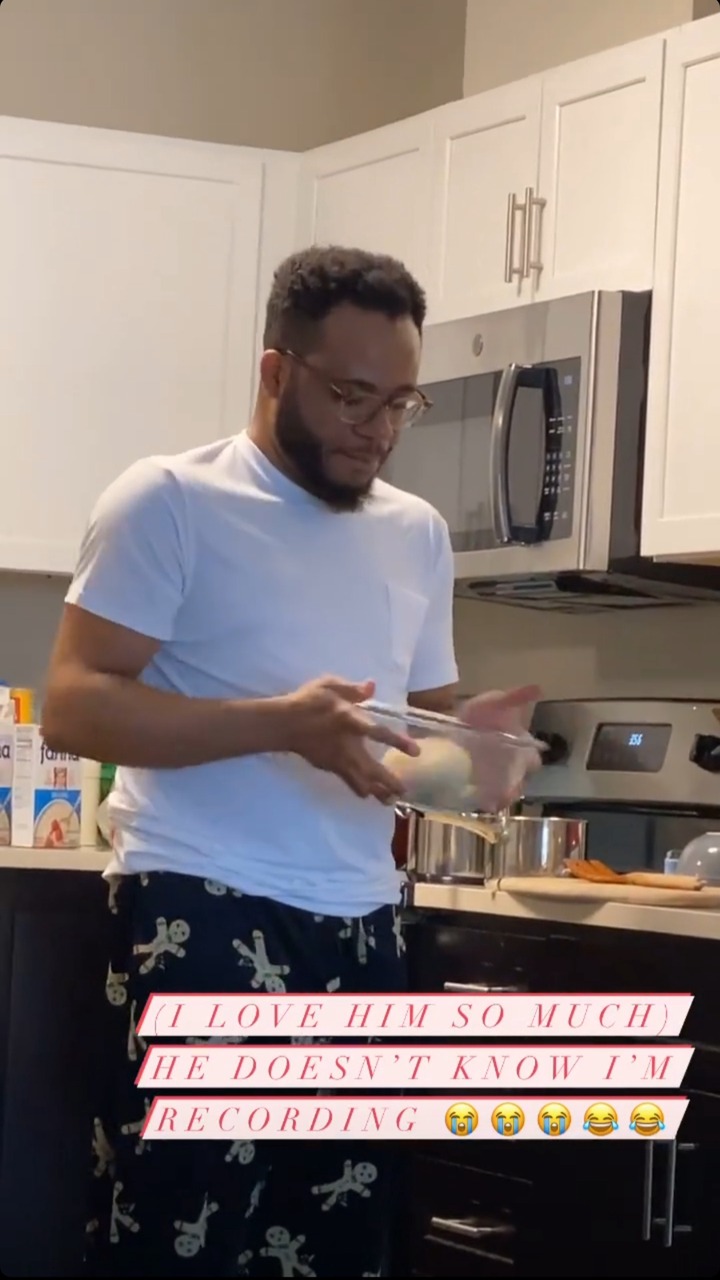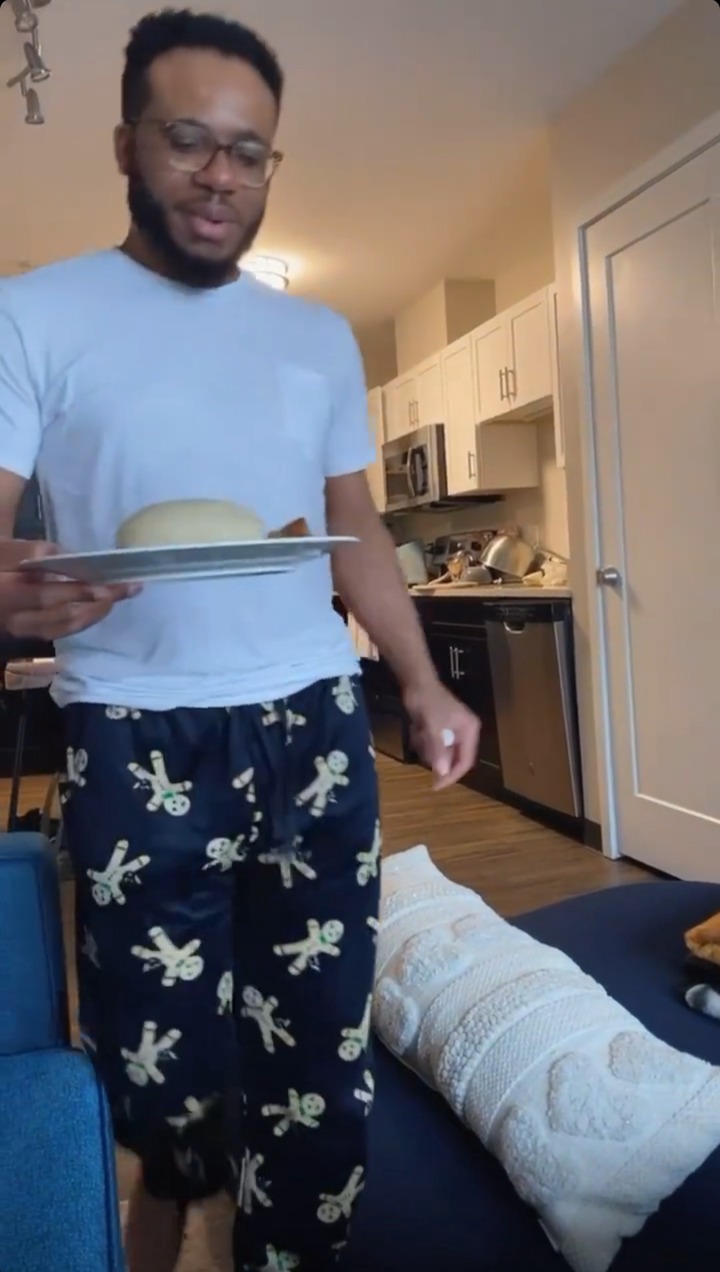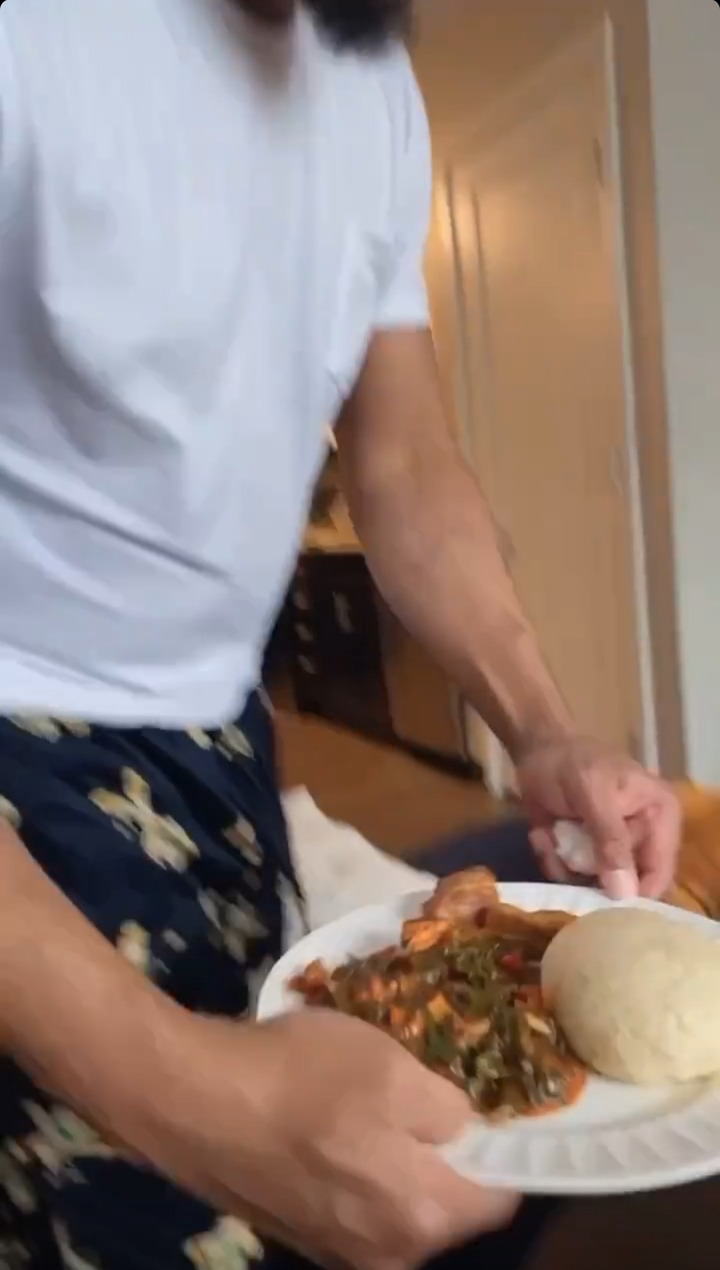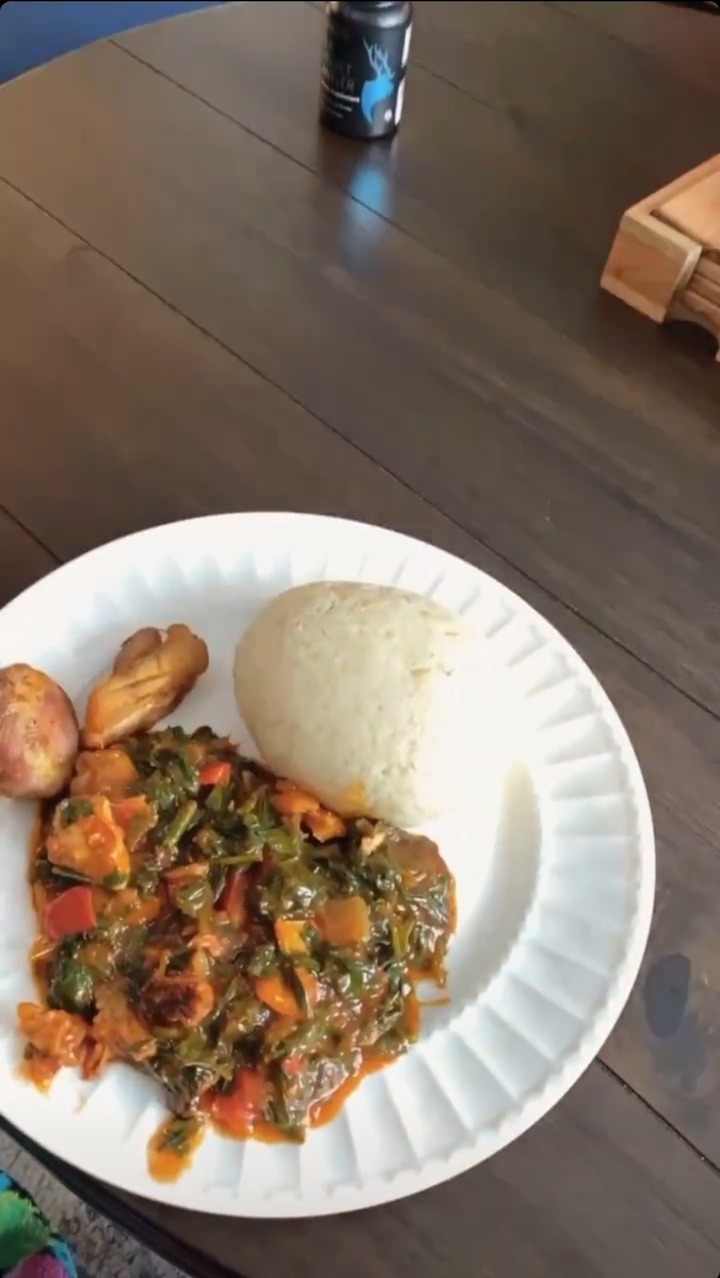 Click Here To Watch The Video Or Watch It On The One Attached Below:-