Social media is used by almost everybody around the world. It is used to share updates like sports news and many others. Social media is used for communication between people worldwide. Some people post about their lifestyle online just to get likes and comments from their fans.
A lot of girls publish their photos on social media to leave their followers in awe because of the body type and skin colour that they have.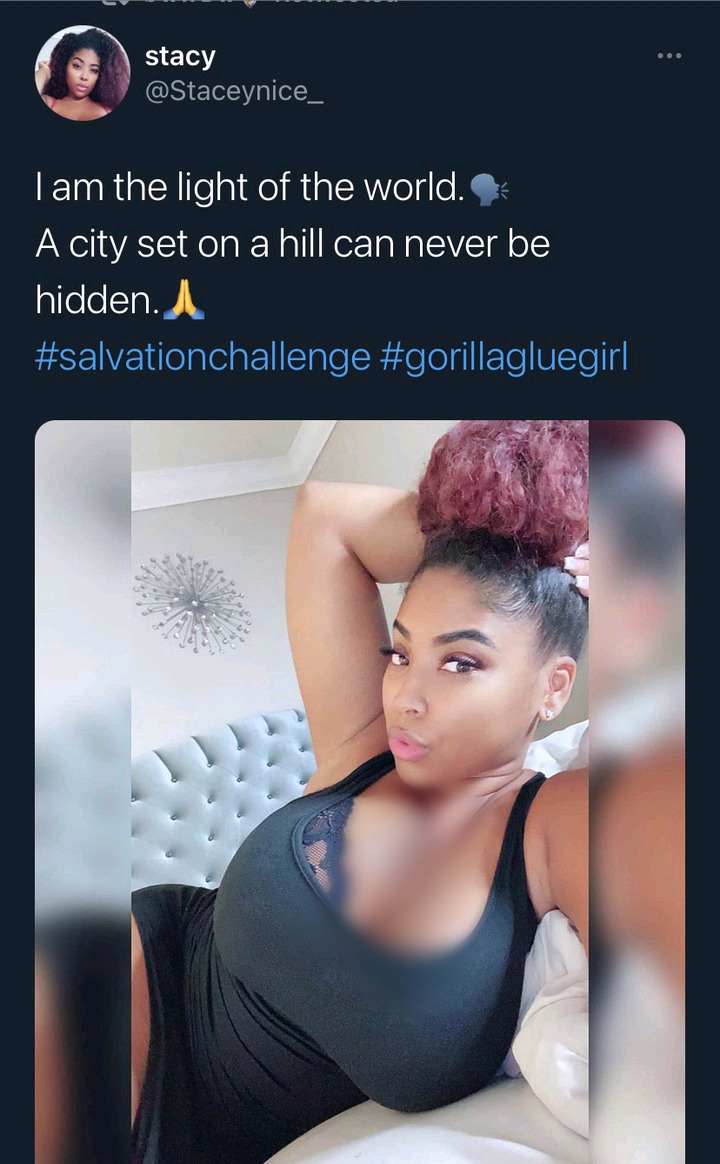 A Twitter user identified as Stacy published on her social media page revealing that she is the light of the world. Recall that this quote was made from the Bible and does not have anything to do with the picture that Stacy posted on her Twitter page.
See the photo that she posted;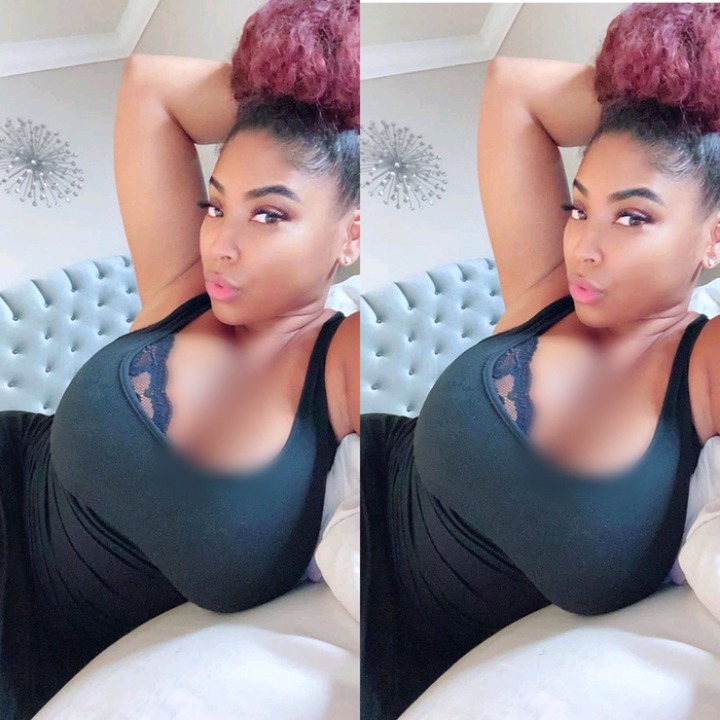 Her tweet got a lot of reactions from Twitter users as some of them blasted her for her tweet.
See reactions;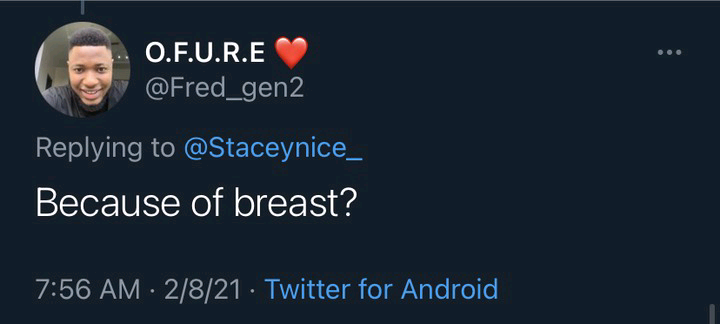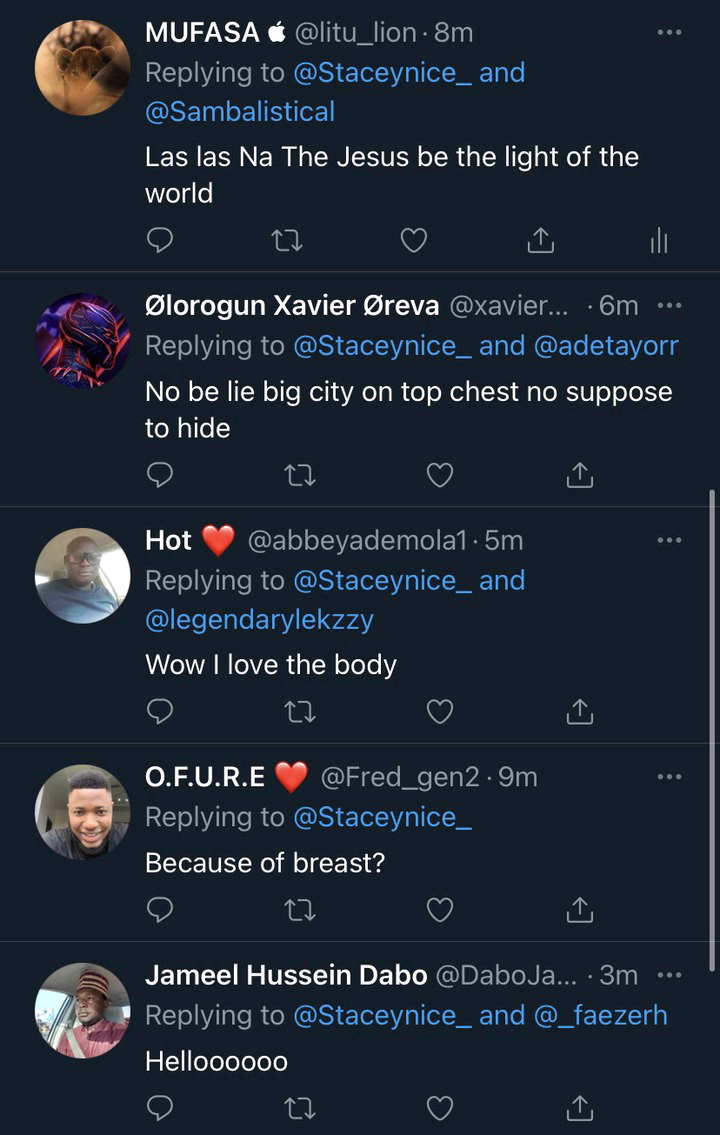 What do you think about this post that Stacy made?
Content created and supplied by: Mymind (via Opera News )