It is always a thing of joy, especially for parents, when they see their children succeeding and making them proud in all aspects of life the children get exposed to. Unfortunately, not everyone gets to celebrate such successes and joyful moment with their loved ones due to circumstances that lead to unfortunate events and occurrences.
However, A twitter user named Cristina Edwards has taken to her page to celebrate her achievements in school with her late father. Although her father wasn't present physically to celebrate the successes with her, she found it necessary to acknowledge her him regardless. So she went to the spot where he was buried. The twitter user wrote:
"I did it daddy! 2 down, 1 to go!!"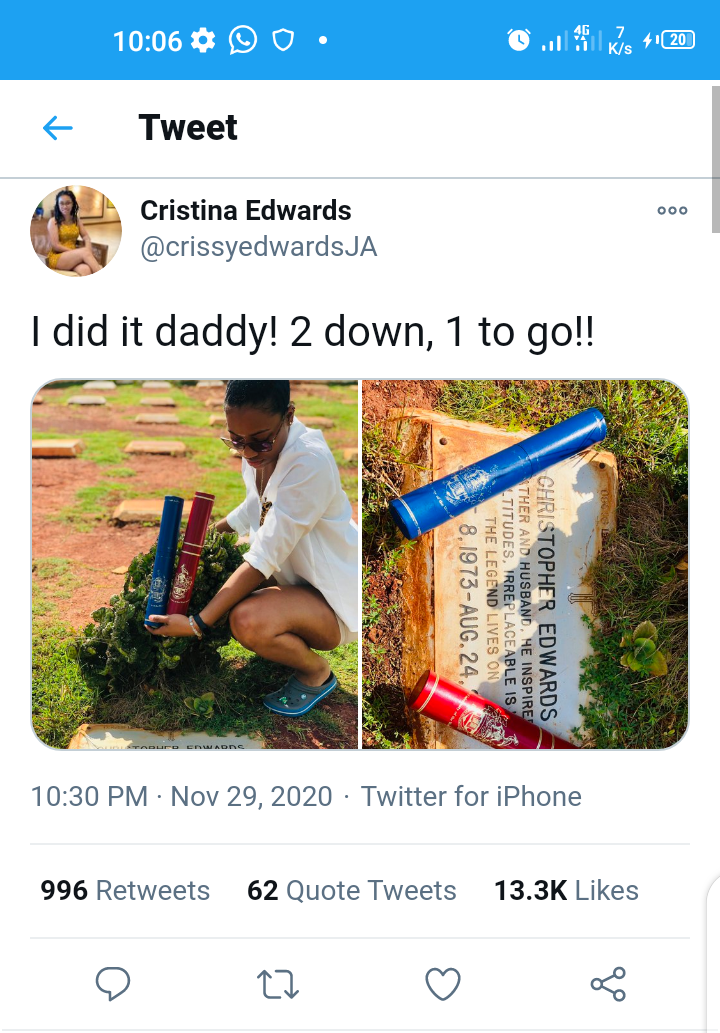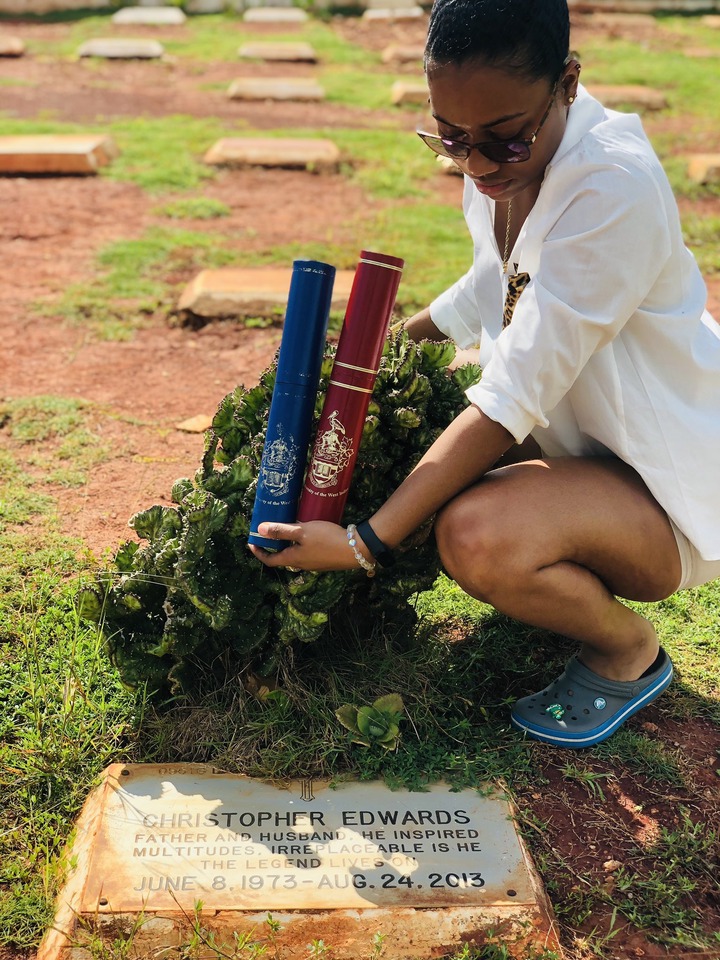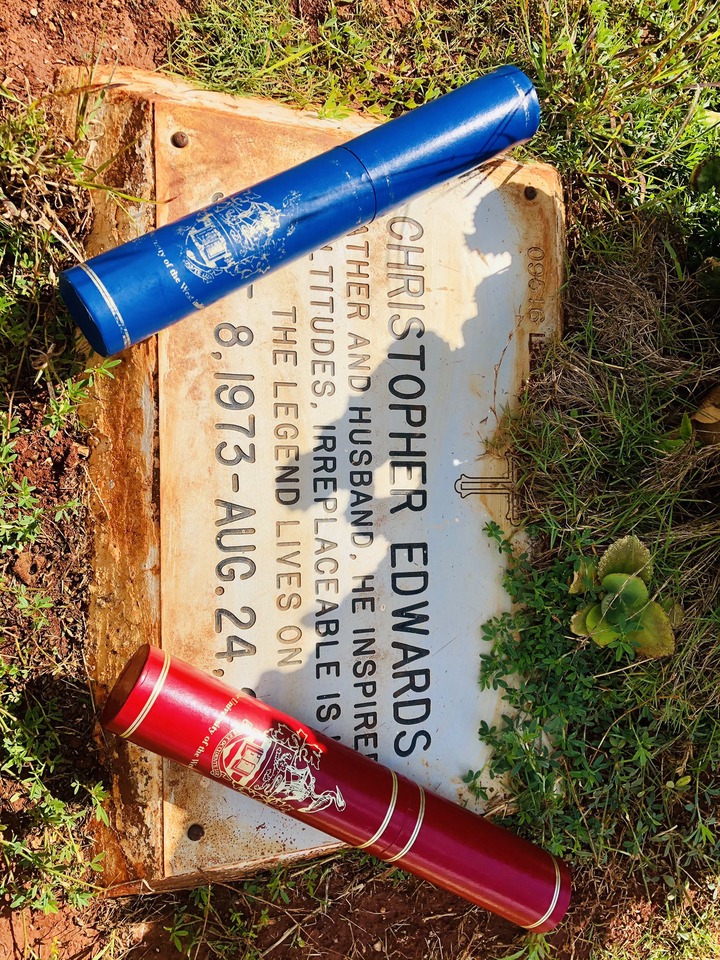 This post from the young lady caused a lot of reactions, as they were all congratulating her and assuring her that her father Will be surely proud of her wherever he is. See pictures of their comments below.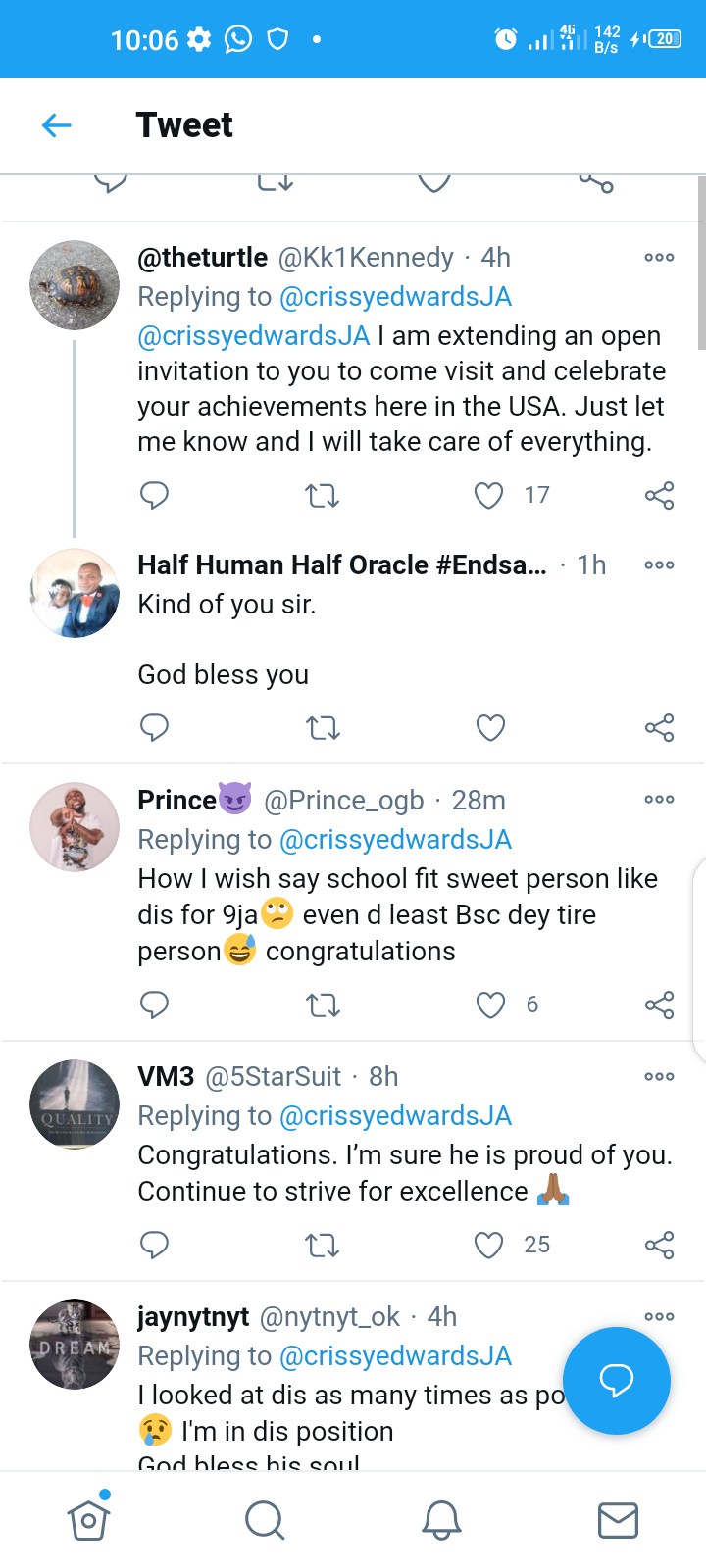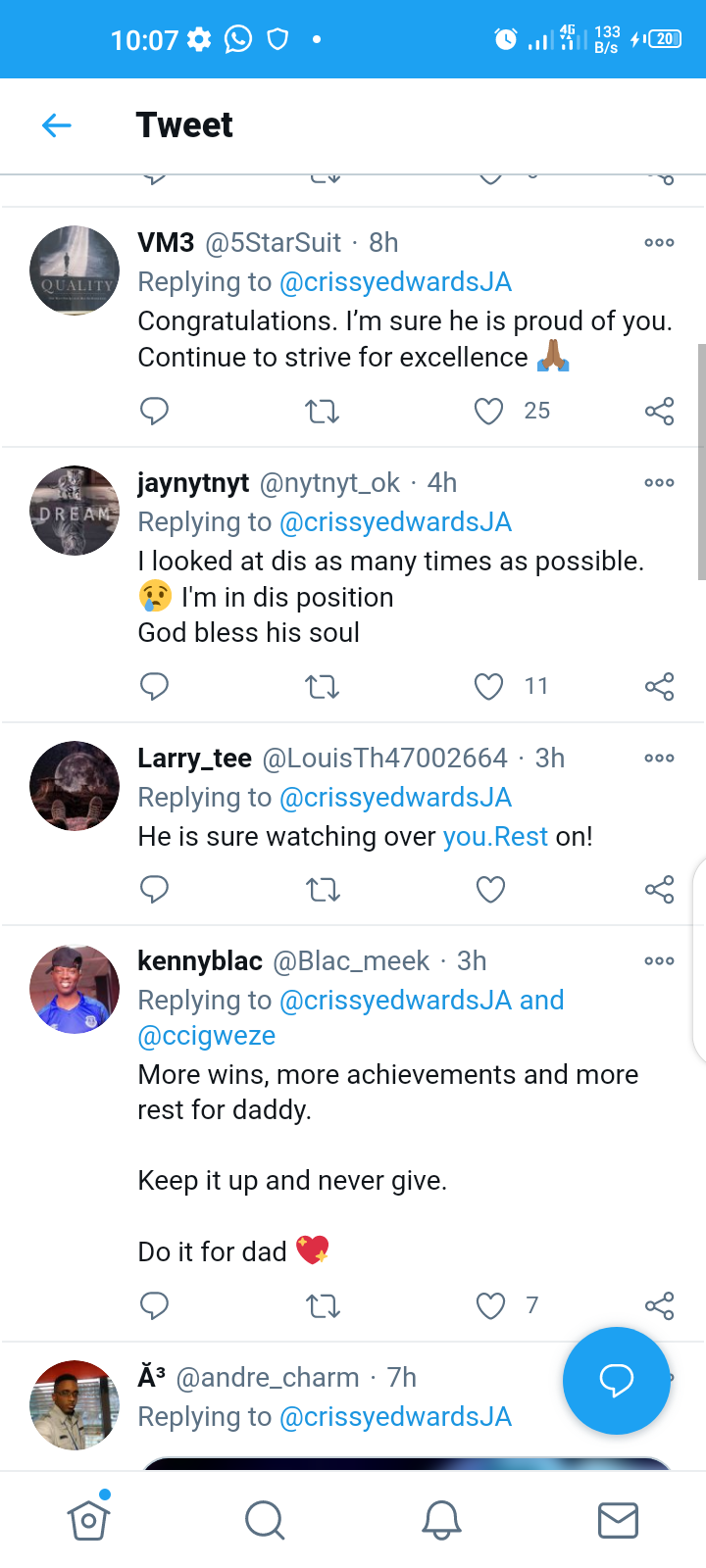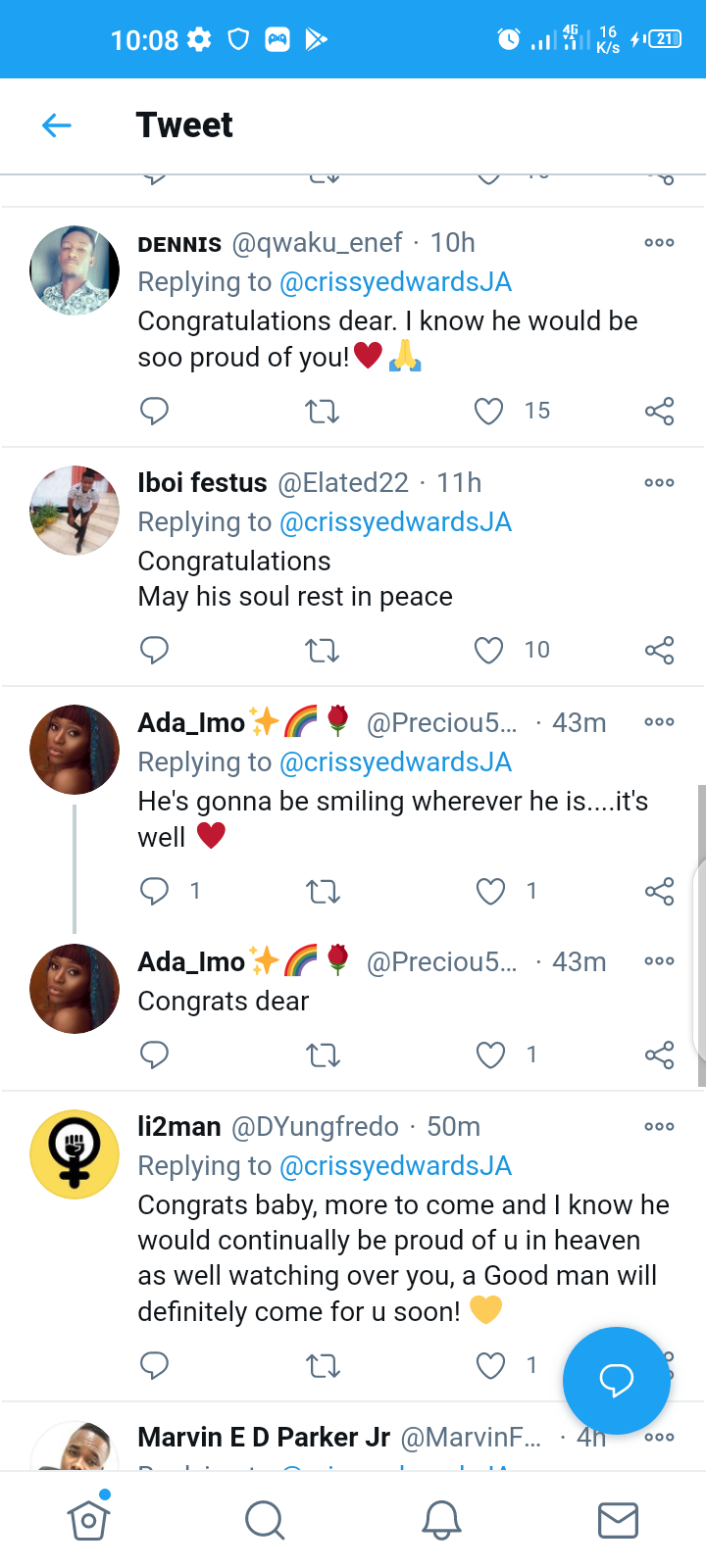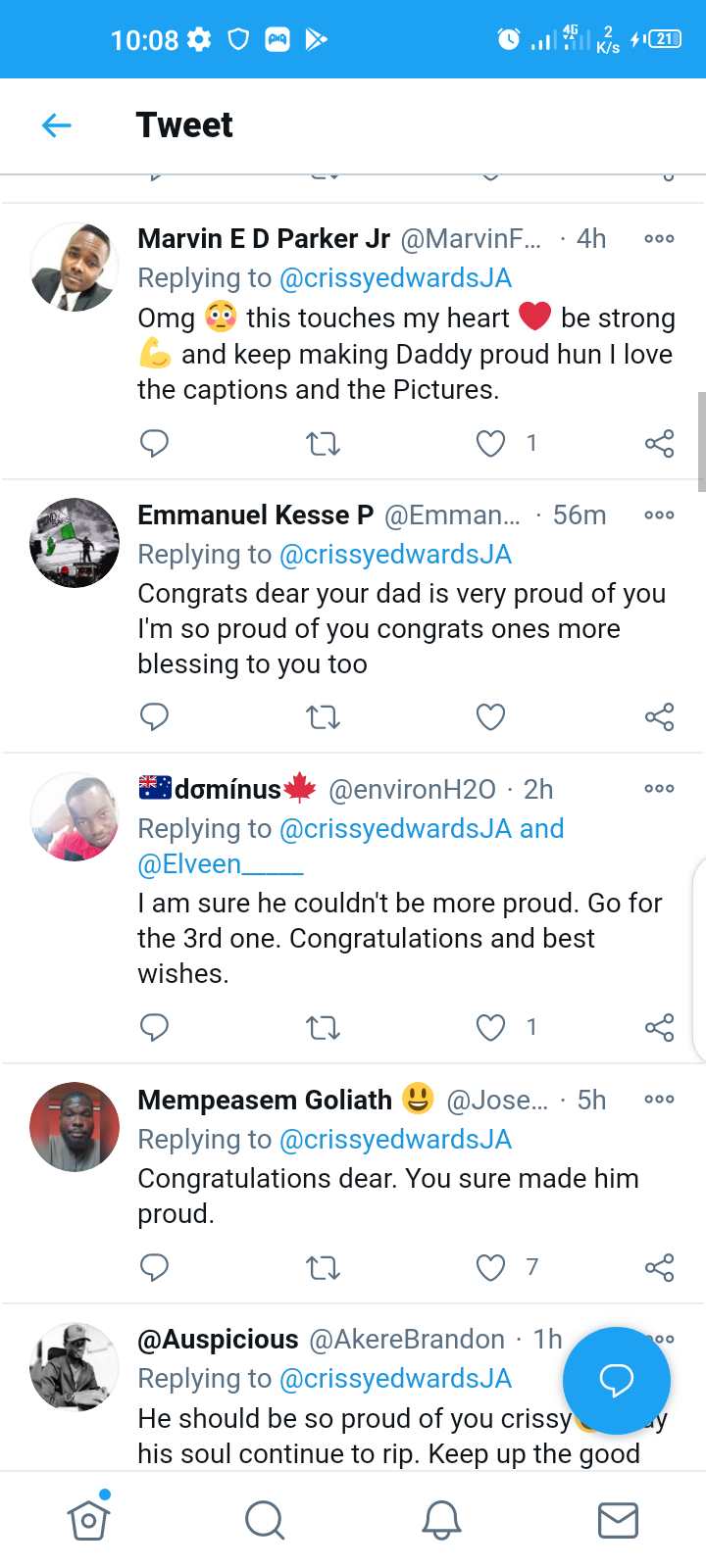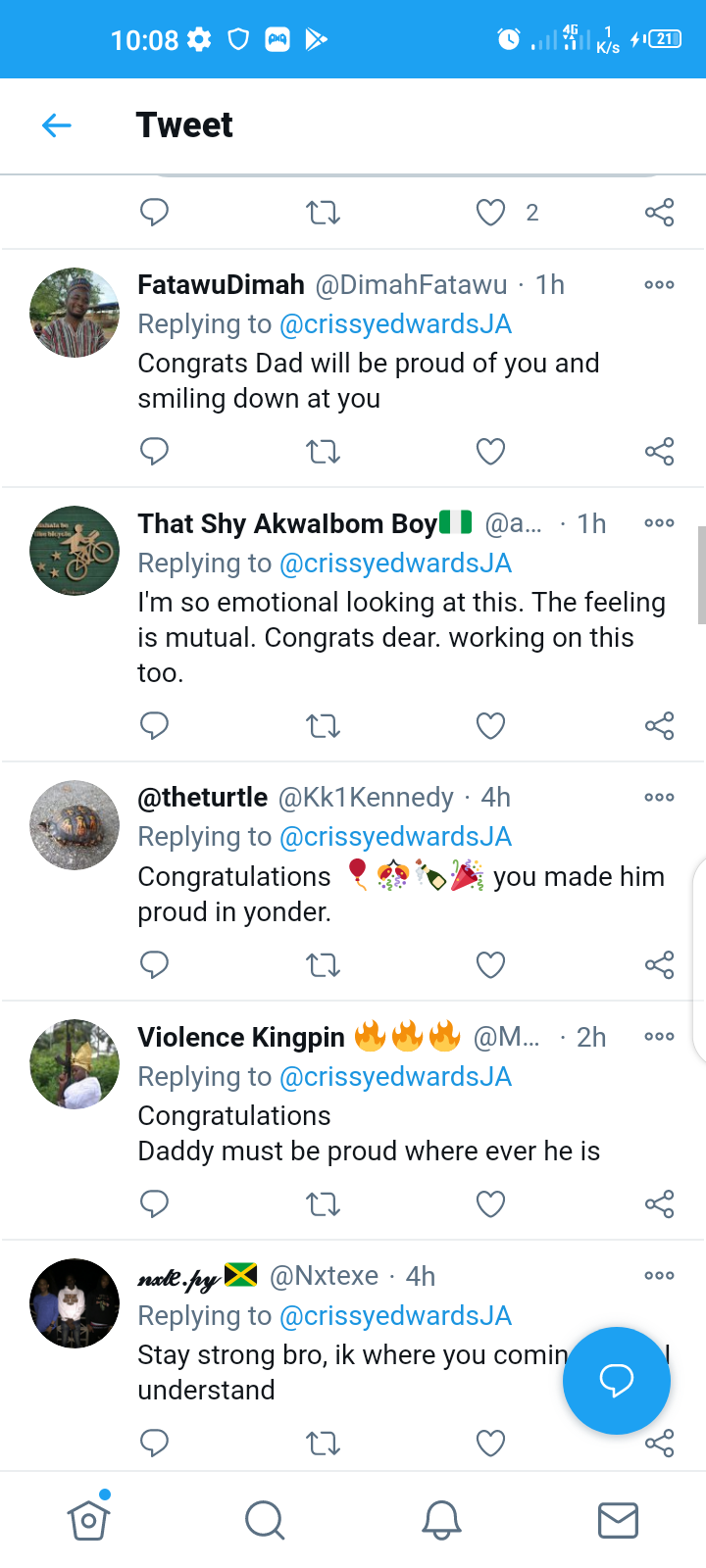 Our lost loved ones will forever be in our hearts. Share your thoughts in the comment section. And don't forget to like, share and follow up lovelies 😘❤️
Content created and supplied by: __Adannaya_ (via Opera News )