The dream of every parent is to see that their children grow up and turn out to be responsible adults in the society. Hence they try as much as possible to instill what the deem as good moral and behaviour into their children so that they grow to follow this right path that has been set for them. It is quite painful however to see your child go against everything you stood for, only to become what you never imagined.
This is the case of a particular lady who has been a member of the LGBTQ community for sometime now without her mother's knowledge. The lady finally summoned the courage to come out to her mum, revealing her sexual orientation to her only to get a heartbreaking reaction from her mother.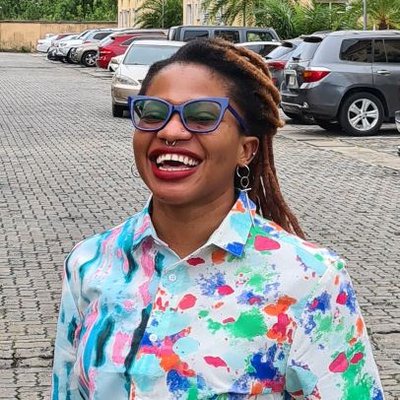 The lady by name Asang Edem came on her twitter page to share how her mother reacted to the disturbing revelation in a series of tweets. She said that when she told her mother the truth about herself, she watched her mother break down and tried to blackmail her with words. Her mother tried to discourage her from the lifestyle by telling her that it would send her to her early grave. However the lady went on to tell her mother not to worry about her orientation as it was not a sin for her to be gay.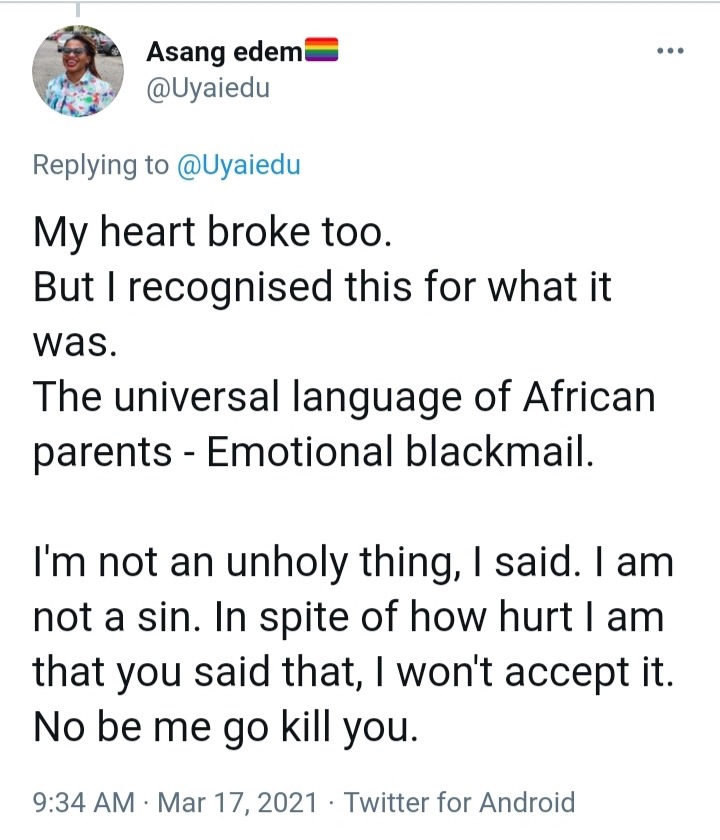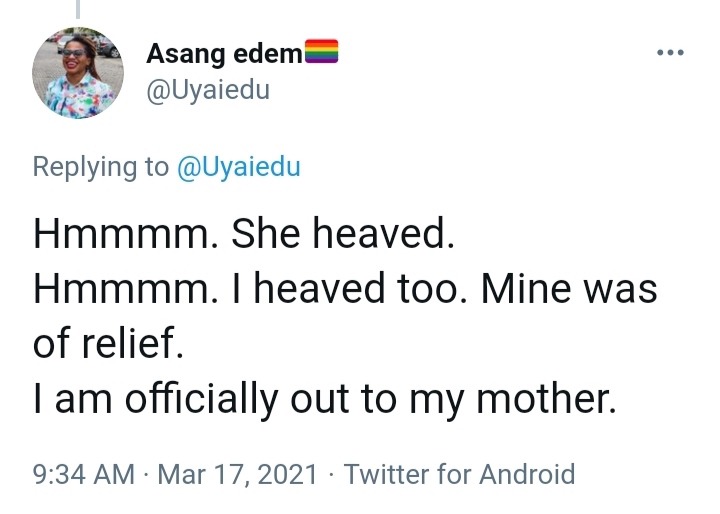 see some reactions of her late man them in.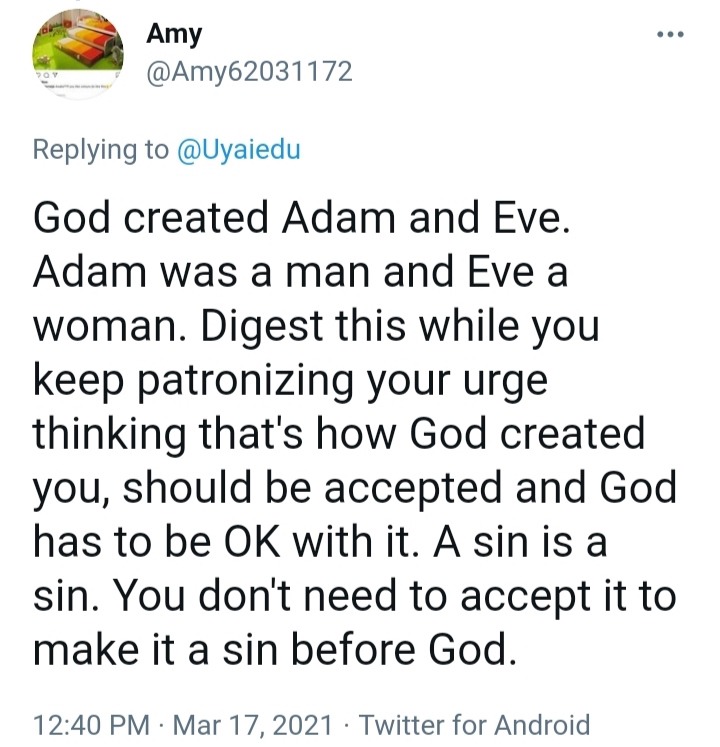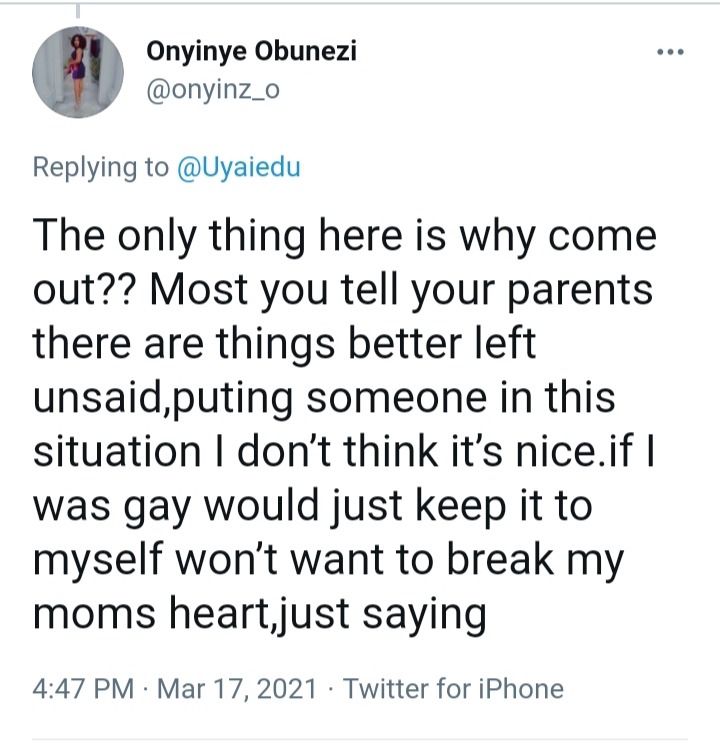 Content created and supplied by: Miraclemedia (via Opera News )