'No matter how it is, Blacks are loved'
We cannot pretend that we don't know how racism has penetrated the heart of people in the world.
We have heard news that Nigerians are not loved out there, probably for unknown reasons. Especially in America and China, news of how they maltreat us is not appealing to the ear of Nigerians at home. And we find it bitter that our people are maltreated abnormally.
However, people from same region still loves blacks, we Nigerians especially. They sometimes fall in love with our originality - I have seen cases whereby Whites (women) fall in love with Nigerians (men), and are even willing to come to Nigeria to see us. Some of them want to be part of us; they want to be identified with Nigerians.
A woman who came from that region as proved that to us that she love Nigerians. A Chinese named Lanlan Li, took to Match Maker to introduce herself.
Match Maker is a group that it's aim is to let people meet for different purposes, including love, and many other reason to meet people.
As part of the ethics of Match Maker, for every new members to ensure they introduce themselves before any other thing. Lanlan Li did and she made it clear that the purpose of her introduction is to look for a life partner.
In her introduction
She wrote.
"Introduction
Name: Leanne
Age: 31
Height: 160cm
Weight: 50kilos
Occupation: Chinese teacher
Nationality: Chinese
Marital Status: Single
Purpose: looking for a life partner."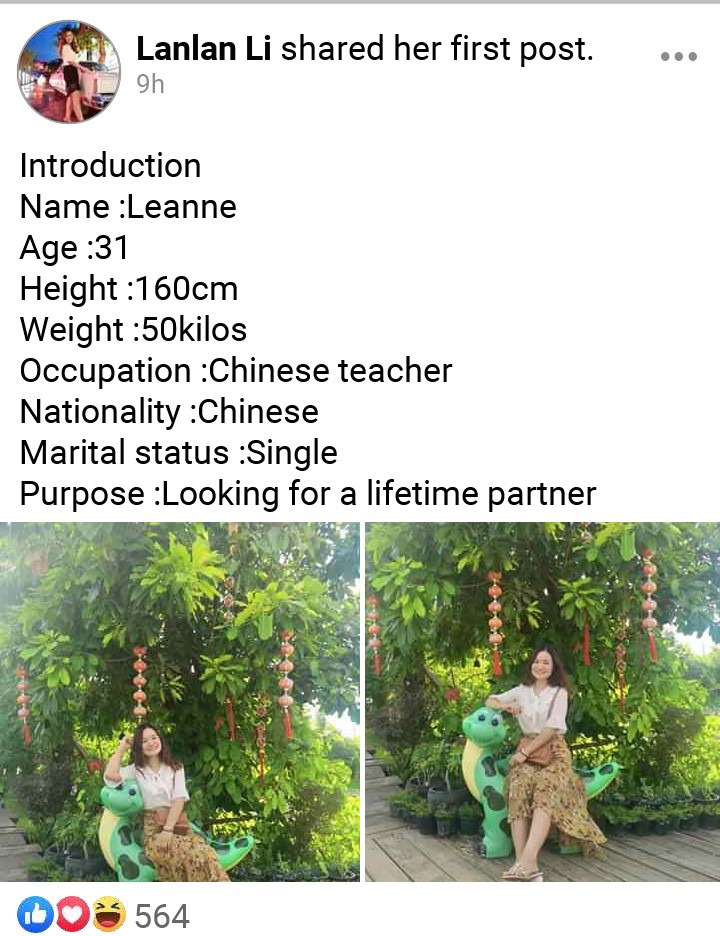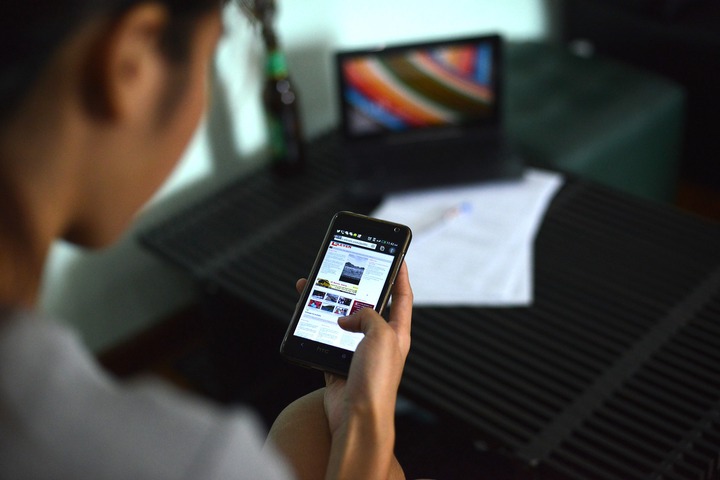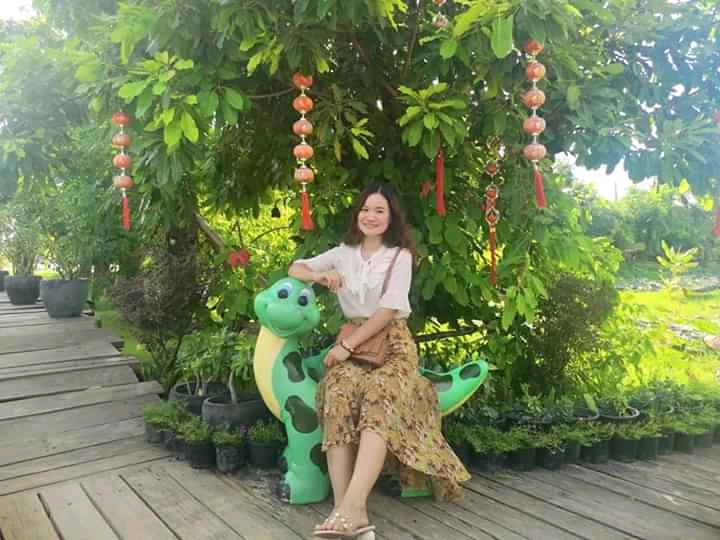 After her post, there were many reactions. As many audience were applauding her, that she is beautiful and welcomed.
'Lanlan Li, is looking for love'. In my opinion, there were other Chinese groups to join to find love, but she still choose to join the Nigerian group to introduce herself.
Therefore, I assume she love blacks'.
Do you think Lanlan Li Is really looking for love or she is just chasing clout?
What do you think?
Kindly drop your views as they will be highly appreciated.
You can also do well by sharing this post.
Content created and supplied by: 10waysto (via Opera News )