Do not always expect people to agree with you in life, this is just not possible. Regardless of what you do, people always talk, always oppose and even ridicule you. 
Just like you have no right to your personal privacy, without people intervention, you can't just live your life. Somebody will say bad about it somewhere if you do anything that makes you happy. 
There is no limit when it comes to love, always there's someone there for everybody, whether you're overweight, thin, short or ugly or incomplete, it doesn't matter. Someone will surely see the good qualities about you, love you, make you a lovely family.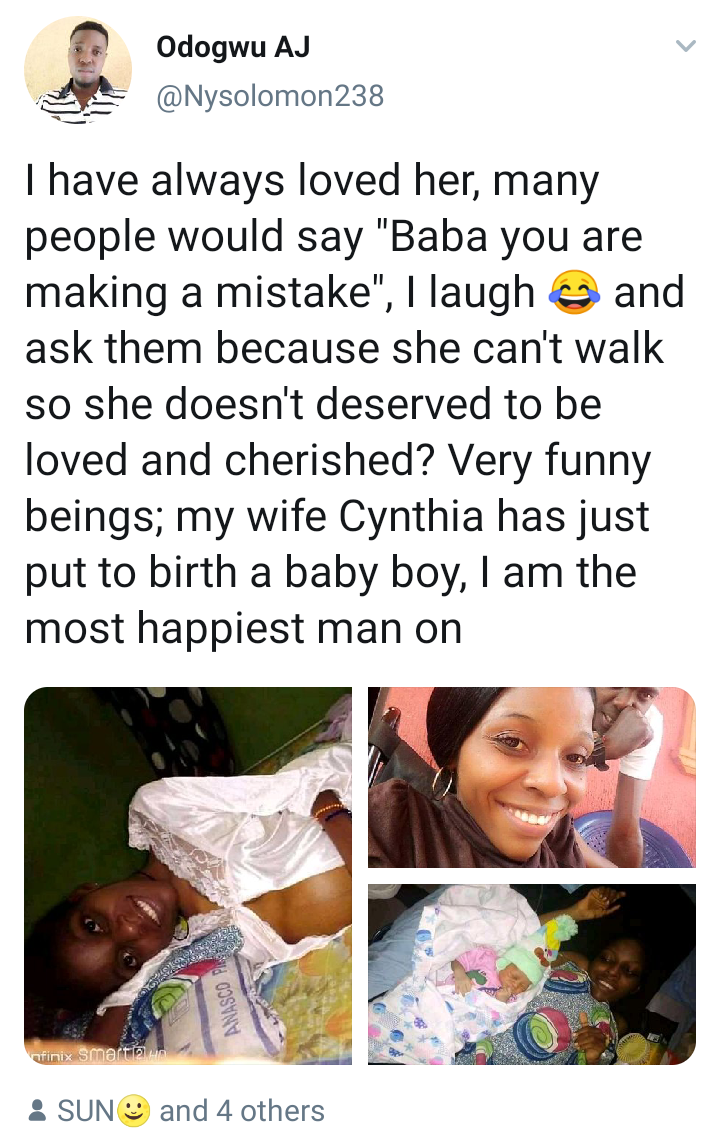 A Twitter user called Odogwu Solomon posted his wife's lovely photographs of Cynthia, she is a guy and just sleeping. People tell him he really made a mistake in falling in love and marrying a Cripple, according to him.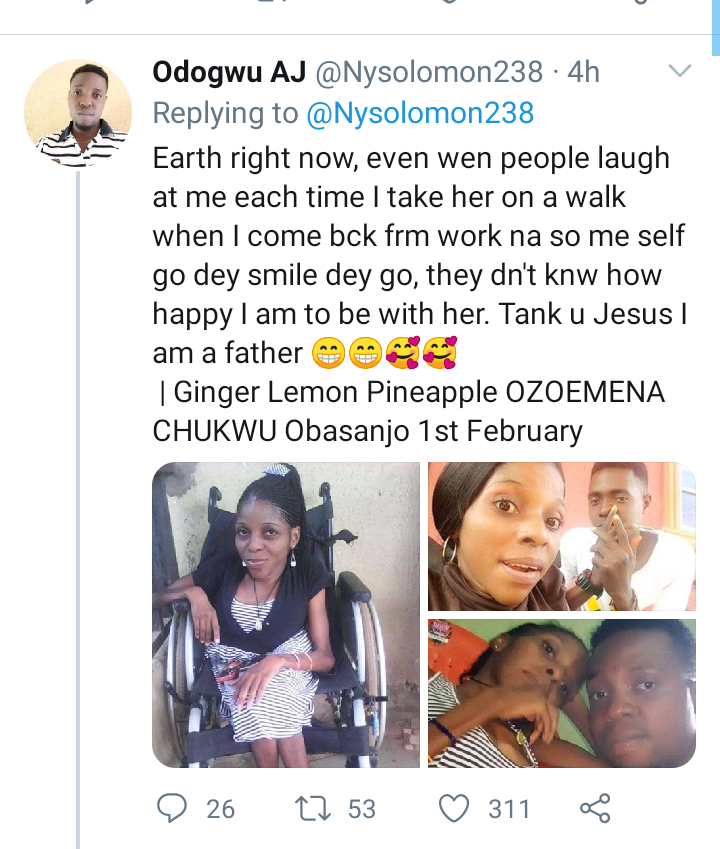 While she can't walk, he still loves her a ton and he's excited about it, because she just bore a child. Many people shared the tweet and, considering all, congratulated him and thanked him for having loved his wife.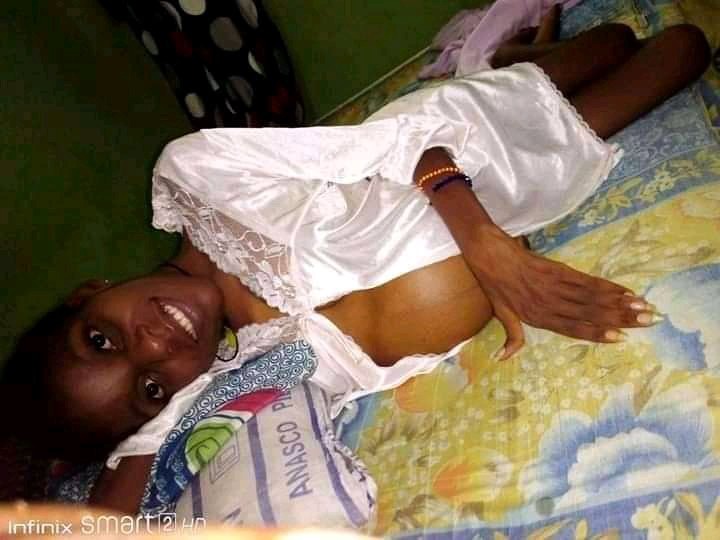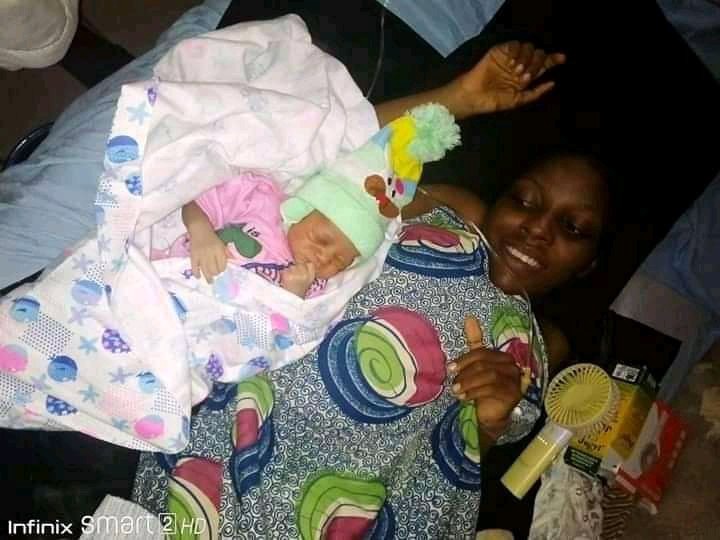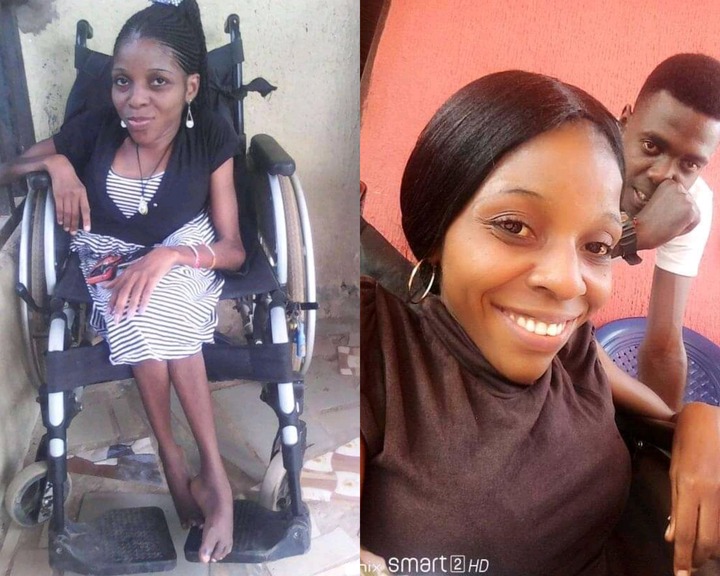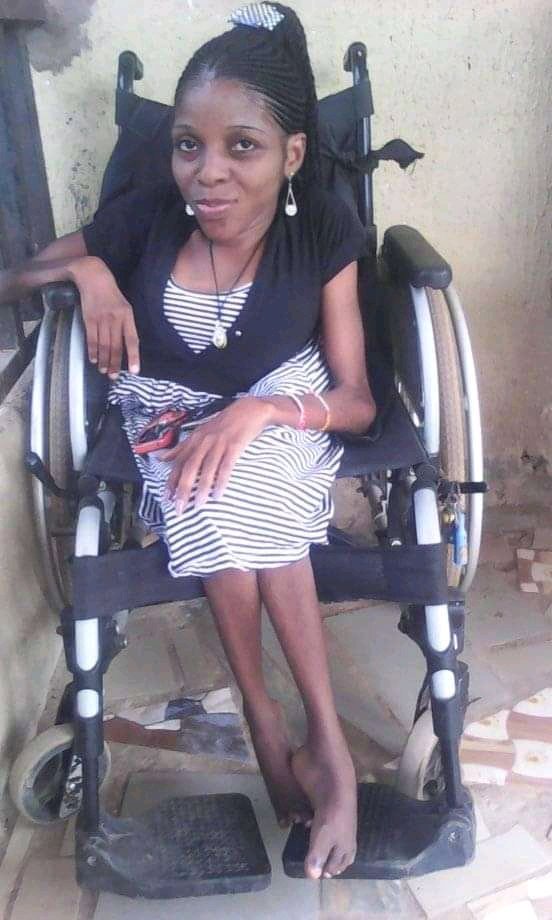 What's your opinion on this? please drop your thoughts in the comment section below and don't forget to click on the follow button to get more content from us.
Please maintain social distance, wear your face masks, wash your hands regularly with sanitizer for prevention is better than cure.
Share this unique article across all social media platforms
Content created and supplied by: Legitnews2 (via Opera News )