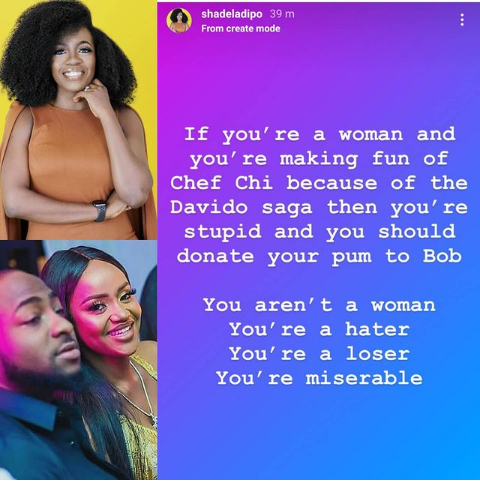 The rumors of davido and chef chi failed relationship has got a lot of people talking and reacting. 
Some even say it was chioma's fault but it not. A popularly internet celebrity defend her, that people who are making jest of chef chi because of her failed relationship with davido.
In her words she said" If you' re a woman and you're making fun of Chef Chi because of the davido saga then you're stupid and you should donate your pum to Bob. You aren' t a woman, You' re a hater, You're a loser, You're miserable.
In the comments section some where saying that Davido was copying Burna boy by dating a foreign girl so that he could win a grammys awards.
We get that but, babygirl knew what she was getting into when she agreed to be with him. Let her wear the bonnet of Christ like jaxn's wife and sip juice.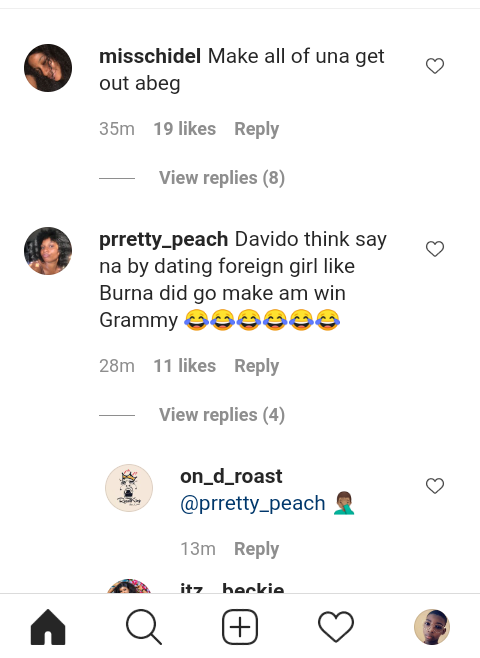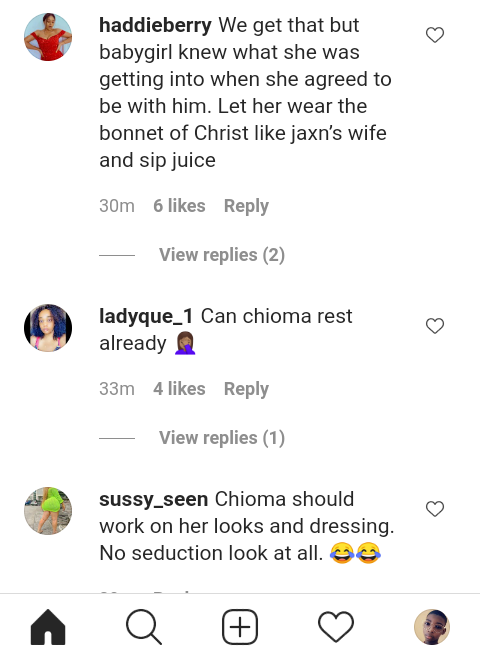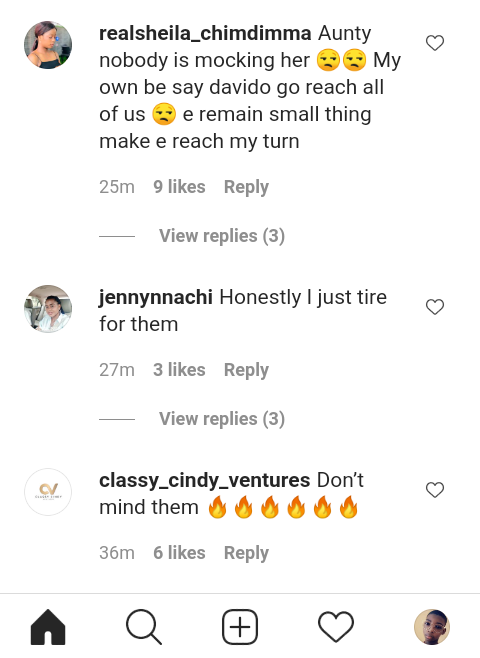 Also davido allegedly girlfriend Mya Yafai has deleted all her post on instagram.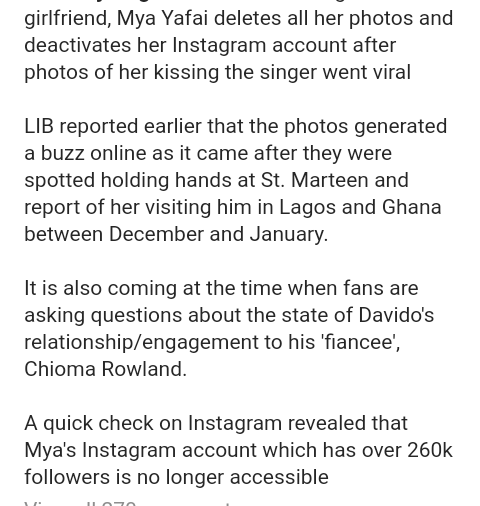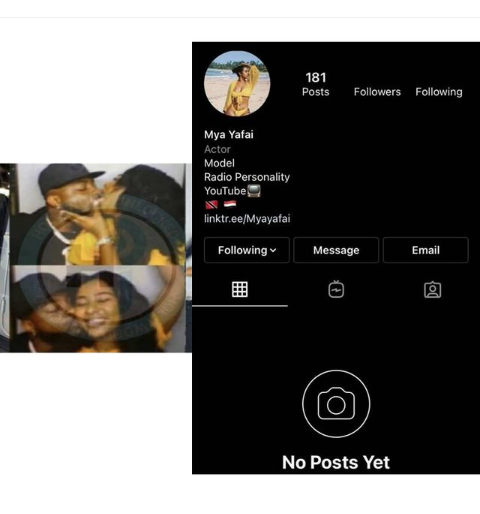 Follow and like for more.
Content created and supplied by: Holuwatobi4 (via Opera News )