A Nigerian lady who has never seen with her eyes before, as she was born blind, has sent inspiration and words of encouragement to youths who are striving to make ends meet.
Identified as Jennifer, she said in a video that she fries cassava flour, traditionally called garri, in order to support her education. She said her mom was not feeling too well so she had to step in.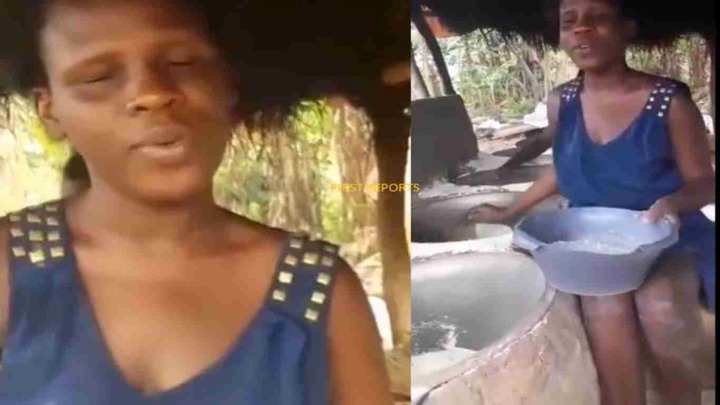 Jennifer is also computer literate.
In the video shared on Twitter by her cousin, Daniel, Jennifer explains how she goes about her work, saying she has to keep the fire burning at a glow in order not to burn the cassava flour; turning two pots intermittently, and using her intuition to know when the garri is dry and brittle, and ready to be removed for consumption.
"My name is Jennifer. I'm a student, I just want to encourage you all out there; as you all can see I am visually impaired but this is what I do for a living. This is what I have to do for me to go to school. I just want to encourage you, anything you are doing just keep on [working] hard. Thank you," she said.
Daniel who posted the video said: "Guys this is my cousin. Born blind and self taught in many arts. She can comfortably use a computer and fluent in English and other languages. She aspires to be a journalist. Please retweet. Her helper might be on your page."
Meanwhile, veteran Nigerian journalist, publisher and businessman Dele Momodu, 60, has already sought how to meet the young lady while other social media users have expressed how the video had inspired them.
Content created and supplied by: AdedejiG (via Opera News )