Kannywood celebrity Ali Isa Jita has been thrown into mourning as he lost his father. He recently took his social media pages to post the sad news. The heartbroken star in his message showed how close he was with his dad.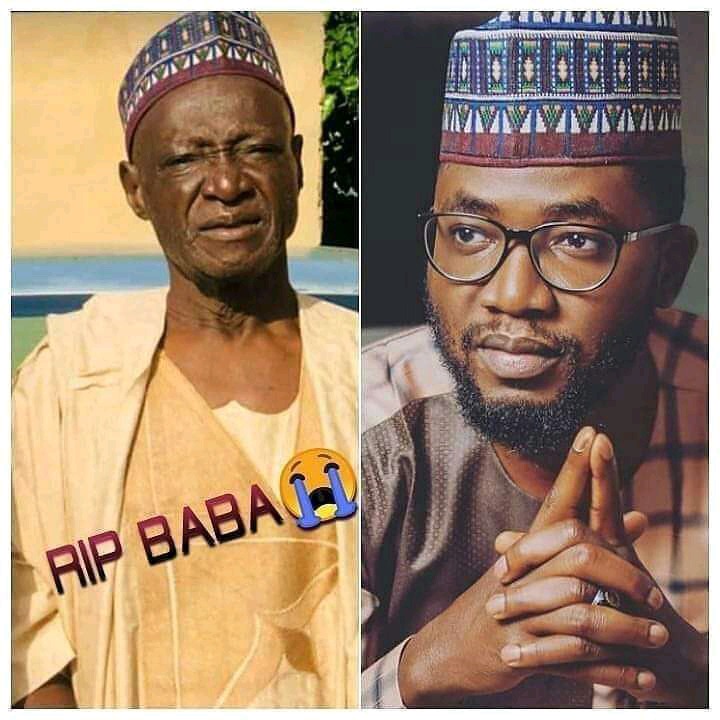 Ali Isah Jita described his beloved father as a man who supported him in his life. Ali Jita also expressed how painful and heartbroken he is when his father departed from the world. Just like any other people, Ali Jita described his dad as the one who loved him more than anything. See pictures of Ali Jita, his dad and brother.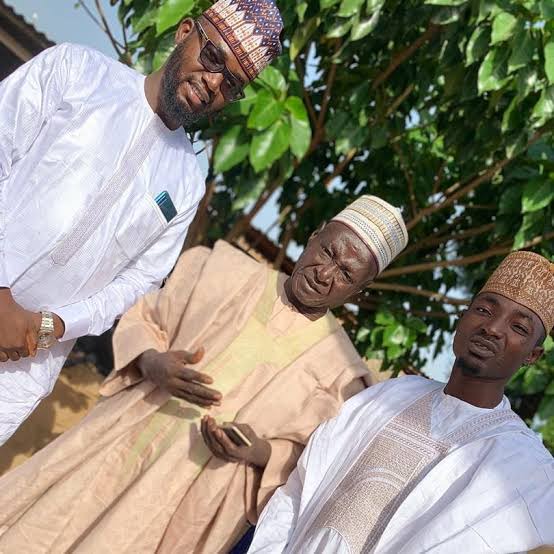 He said that his father passed away last night, which is on Friday night. He further added that after he loses him, he lost his comfort and blessings. He prayed to him at the end. Until now, the time of the burial prayer is still unknown.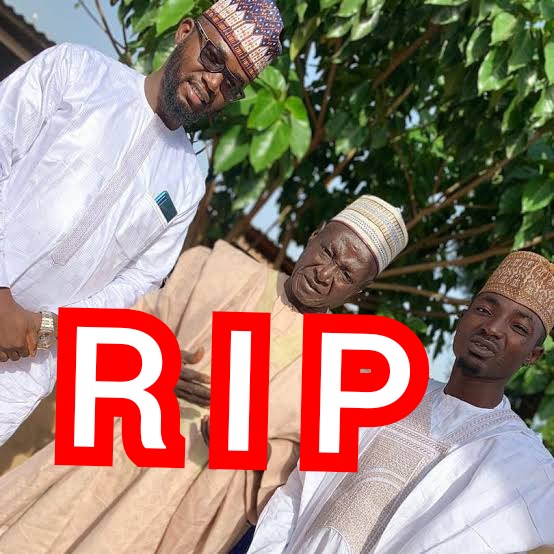 Recently, one of the Kannywood stars in the person of Ibrahim Maishunku also lost his father. Here is the screenshot of what Ali Jita said.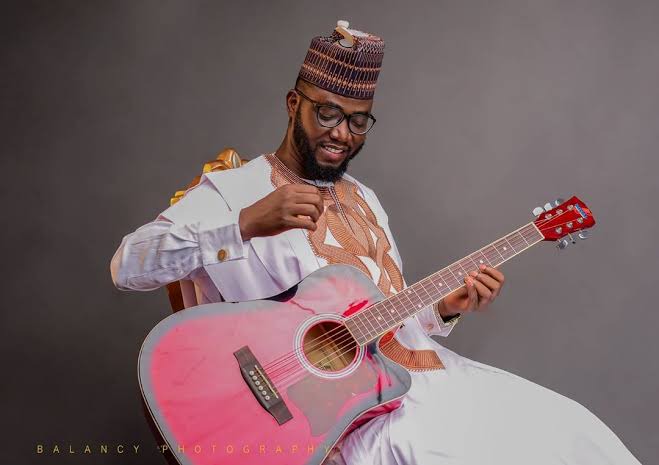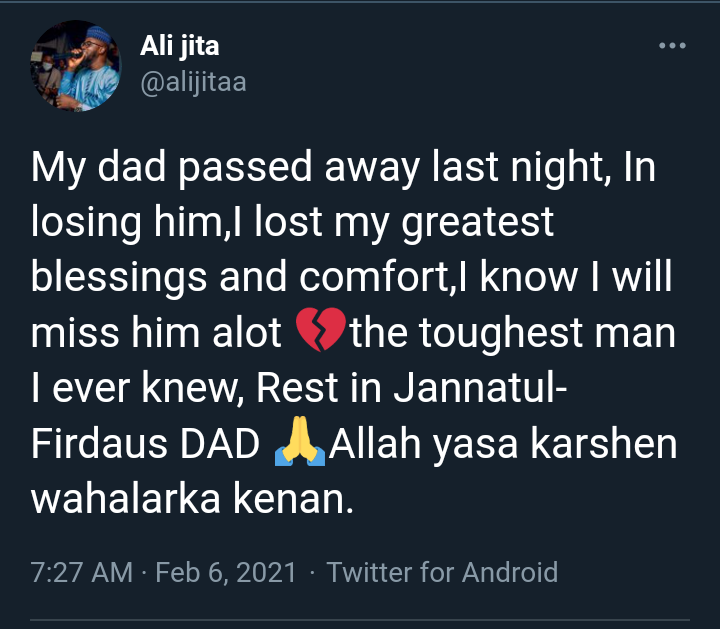 May his soul rest in paradise.
Content created and supplied by: 24active (via Opera News )