Enjoying safari view from game drives to canoe and walking safaris and catching a glimpse of lions, buffalo, and wildebeests is from above, in a hot air balloon.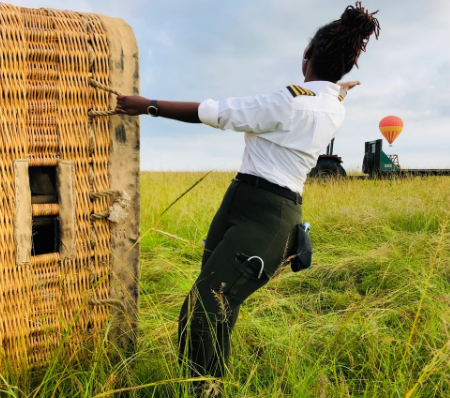 In an interview conducted with her she said she had always wanted a career in transportation based on the facts that Her parents owned a trucking business used for moving goods was also why she loves transporting.
She said a trip in 2007 trip as an intern to Masai Mara in Kenya propelled her love for the profession and that was the first time she saw a hot air balloon. Based on the facts that Africa has no school for her profession, she had to enroll at New Mexico, in 2018 to enroll and was one of two Kenyans enrolled in the program, and the only Black African woman in her cohort.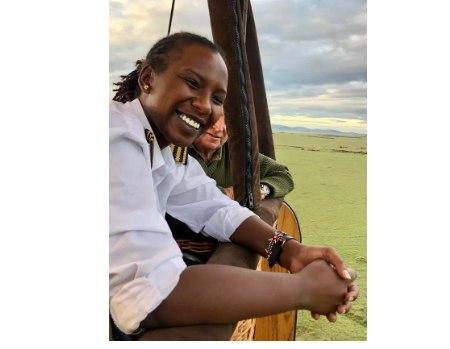 She affirmed that Her first flight as a certified pilot was when she carried Nigeria musician and the legendary Benin musician.
According to her
She said she was carrying African global star Yemi Alade who came to shoot music video of her hit single 'Shekere' with Angelique Kidjo,"
She said she had a perfect and a magical flight with them.
She said she now carry guests often on safari compared to musicians recording music videos, and they always ask her to sign their trip certificates when they discover that she is Kenya's first female hot air balloon pilot.
Content created and supplied by: Sheyog (via Opera News )