A lady who married her husband as a student, has considered it necessary to share the story of how the man whom she had an agreement with to sponsor her education in marriage suddenly want her to stop going to school after 6 months of marriage.
It is quite sad that most people would rather choose to learn from their mistakes rather than from the mistakes of others. One tricky thing about some men is, they can make all the promises in the world to a lady they want to win her heart. More often than not, majority of men do not keep half of the promises they made to the ladies when they were going after them(ladies).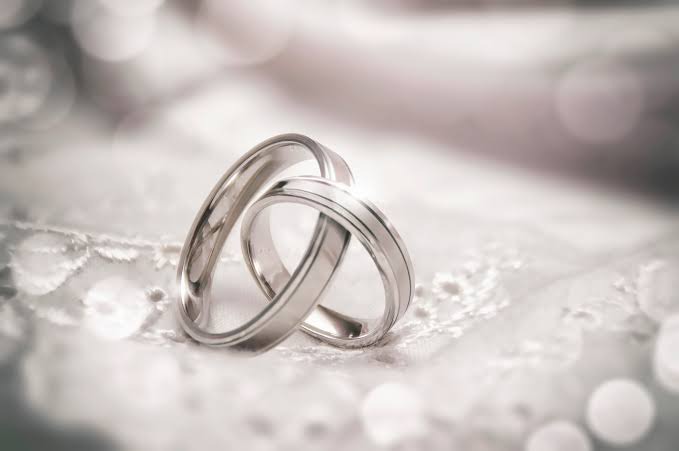 One common mistake that some ladies make in life is abandoning their dreams and aspirations in life for marriage. Some of them have been so brainwashed by the society that, they feel marriage is everything to them in life. Considering the ugly fact that, some ladies are desperate for marriage, men who are opportunists put up the strategy of deceiving and misleading them with the idea of marriage. Once a man mention the word, "marriage", some ladies would instantly lose their sanity.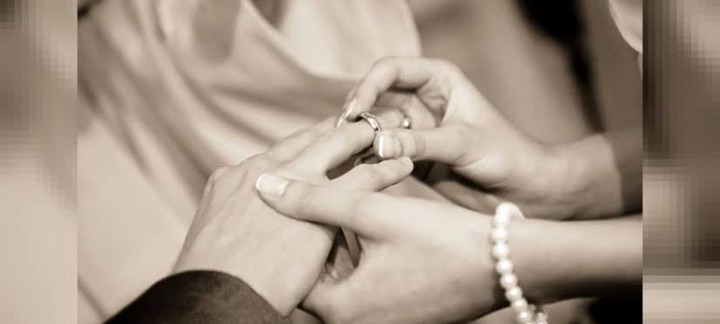 According to what the lady disclosed in her narration, she started by stating that, the man often go to the market by himself to buy food stuffs and items for cooking. She added that, the man does not give her money to buy food stuff as a student.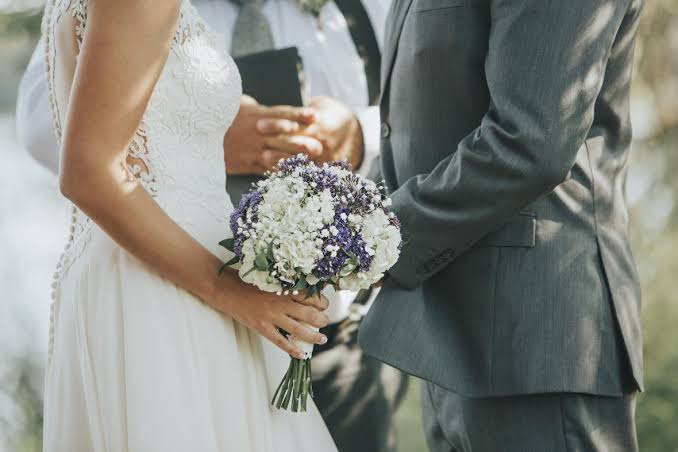 While expressing her pain in her story, she recounted on how her husband gives her little or no amount if money to use for weeks while in school(N3,000 and N5,000 respectively). She unveiled that, one of the reasons that made her to marry him was because he assured her that he would sponsor her education after marriage. She also painfully reflected how her parents are not well to do financially.
The screenshot below has the story: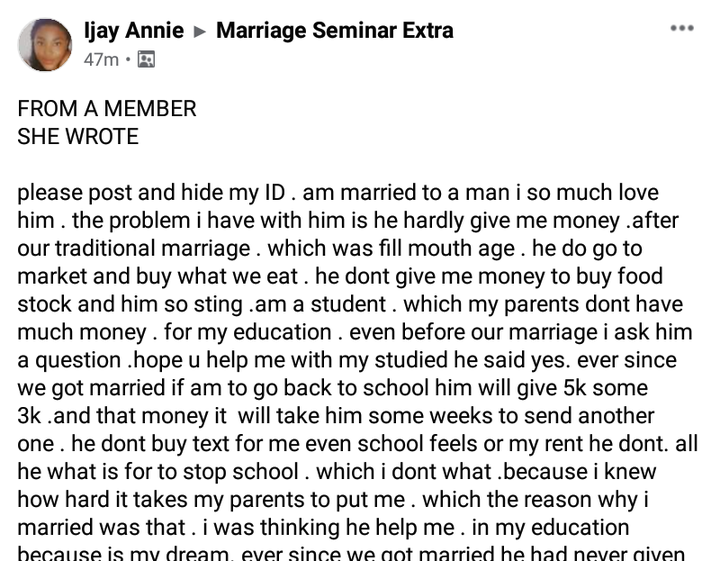 In the process of painting the picture of how fist tightened her husband is, she disclosed that ever since they got married, the husband hasn't for once given her money for clothes or hairdo. Having understood the body language of her husband, she stopped going to school, with the mind that the husband will give her money to start up a business but to no avail.
As it is, she is confused on what to do. If she should keep enduring the situation after 6 months of marriage with the hope that things will get better someday or she should run for her dear life while she still can.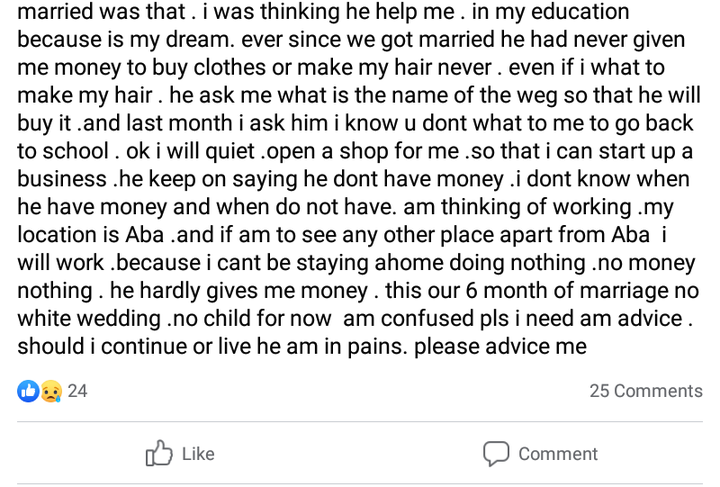 Following the advice she seek for in her story, the group members took to the comment section of the post to share their advice with her.
See what they advised her to do in the screenshots below: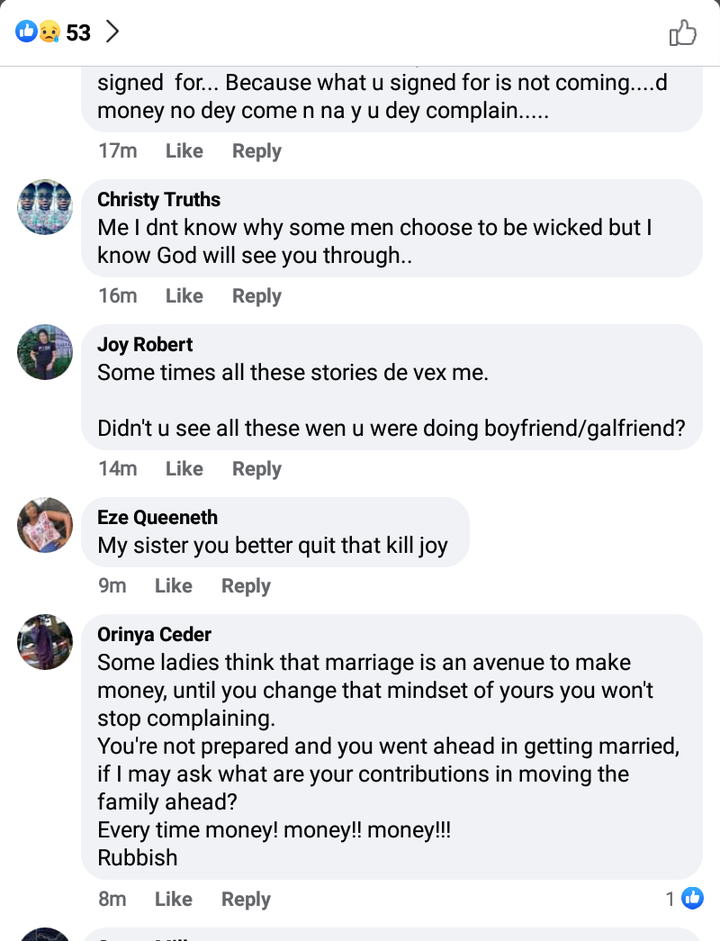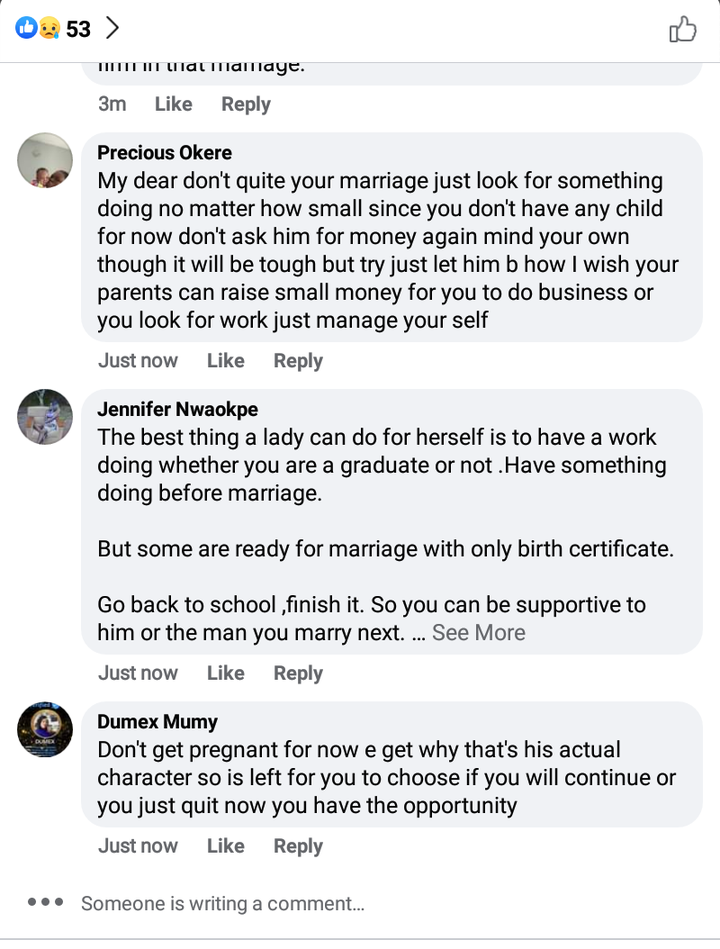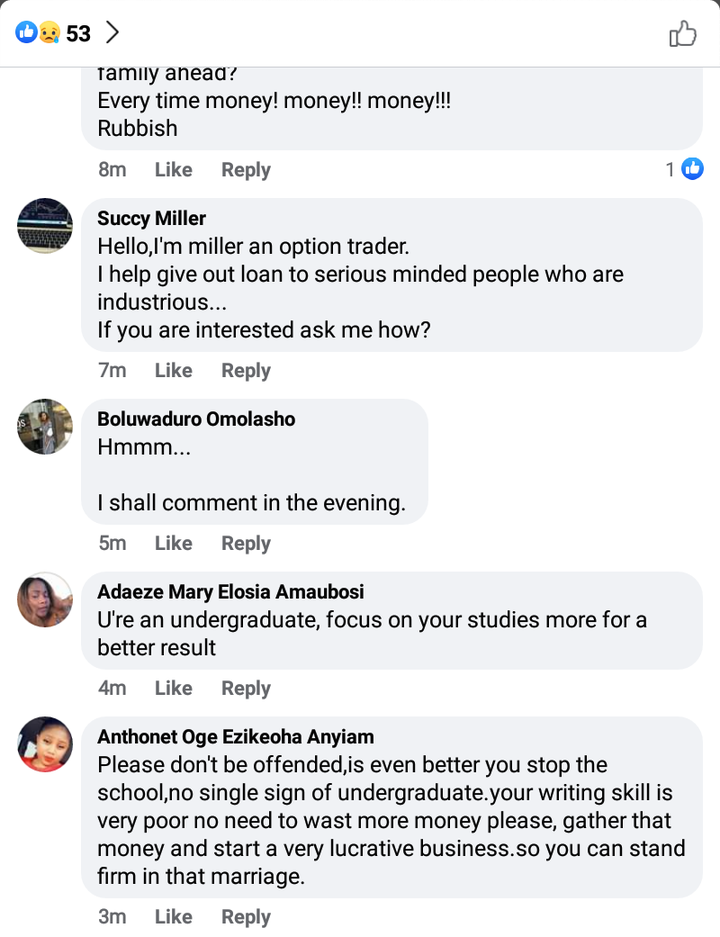 If this lady in question should be your friend, daughter or sibling, what will you advise her to do under this circumstance? Should she quit the marriage or endure in it till maybe things work out for her good in the long run?
Content created and supplied by: ExcellentWriter (via Opera News )