This article featured two women who engaged each other in a physical violence publicly. But a man who attempted to separate then fight wasn't so lucky as he got his own share.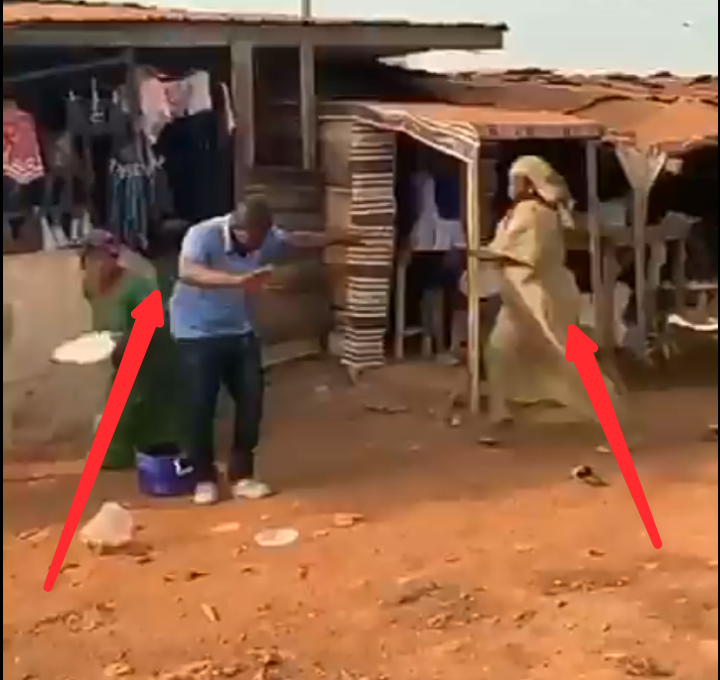 A new video was posted on a Facebook page few hours ago which captured a shameless act displayed by two grown-up women.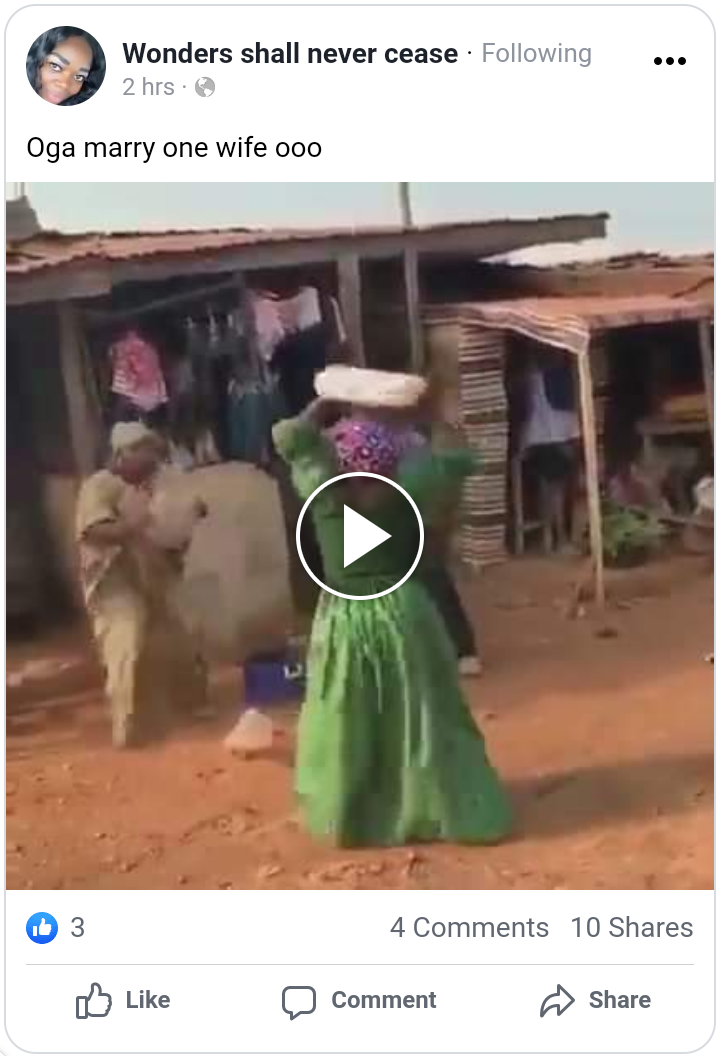 The video simply captured a man who was trying to separate a fight between two women, who were seriously fighting each other in public.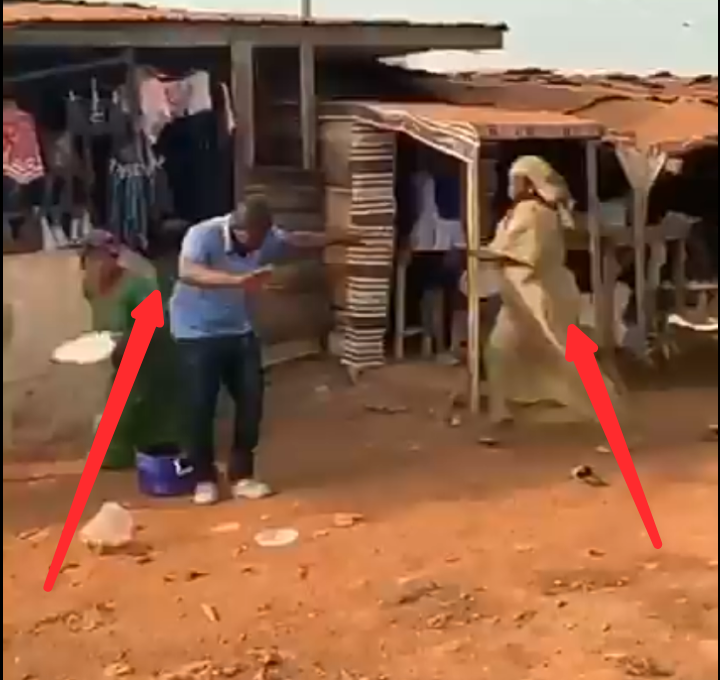 It is uncertain what actually caused the fight between the two women, but the man was certainly not happy with the occurrence as he attempted to intervene.
The women were throwing any item they lay their hands on, at each other. Even throwing sand at each other. When the man came in between, one of the ladies pick a container and hit him several times on the head. The man hold his head and stepped aside as he couldn't separate the fight anymore, while people around who were watching the incidence, kept on laughing.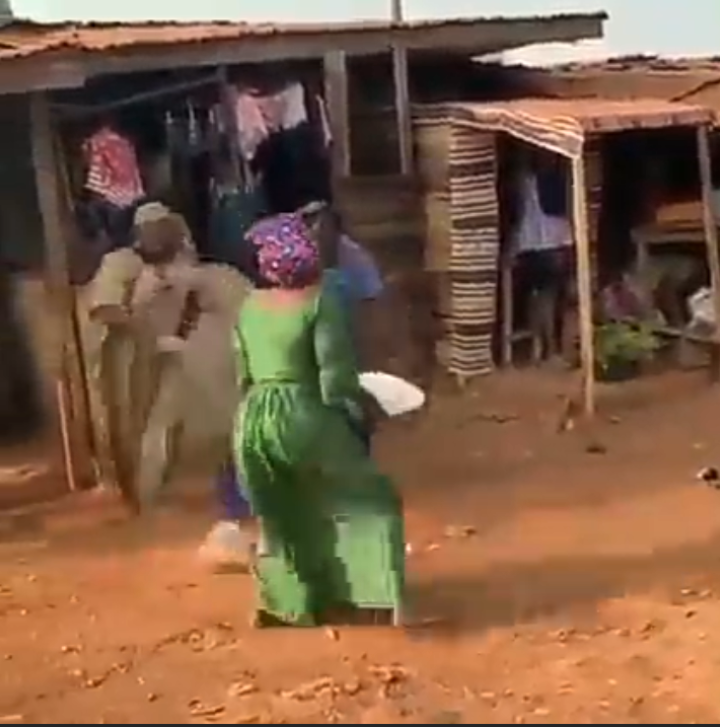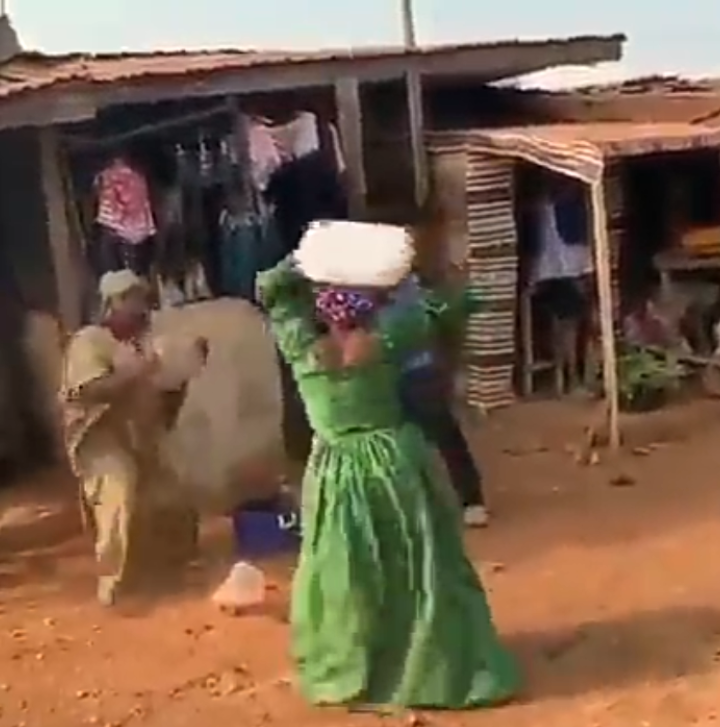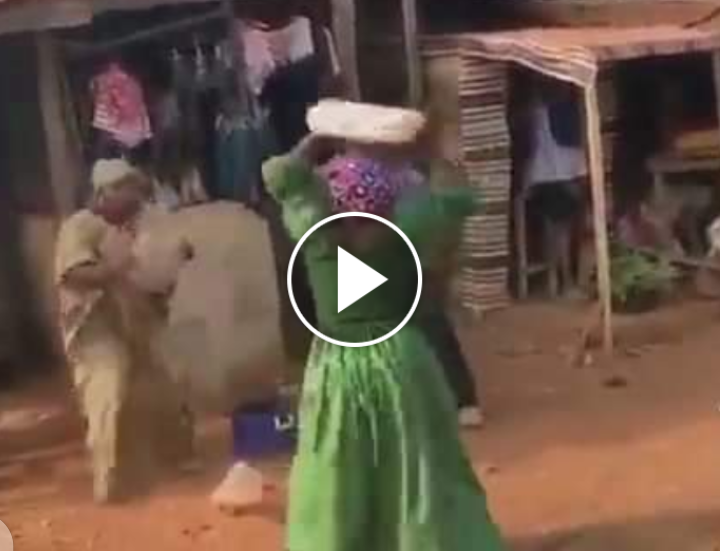 Question: what can you say about this?
Content created and supplied by: AKONIMI (via Opera News )