Agitations around Biafra have drawn out other separatist agitations, giving the wong impression that Biafra is the only separatist we have in the country. The truth is that there is separatist agitation in virtuarlly every area in the country, underlying the fact that the foundation for Nigeria's nationhood remains on shaky ground. In essence, there is a fairly generalized feeling of alienation and dissatisfaction among the various constituents of Nigerian federation, a situation that has also deepened mistrust.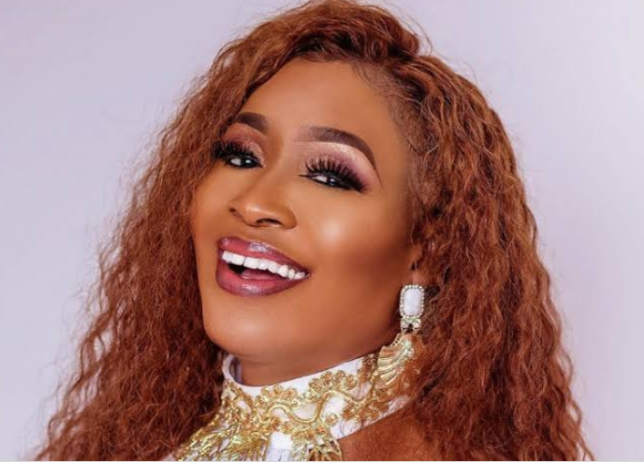 Kemi Omololu-Olunloyo who is a Nigerian journalist, blogger, and activist against gun violence, and social media personality, took to her Twitter handle to share her view about the separatist agitations.
Checkout the screenshot: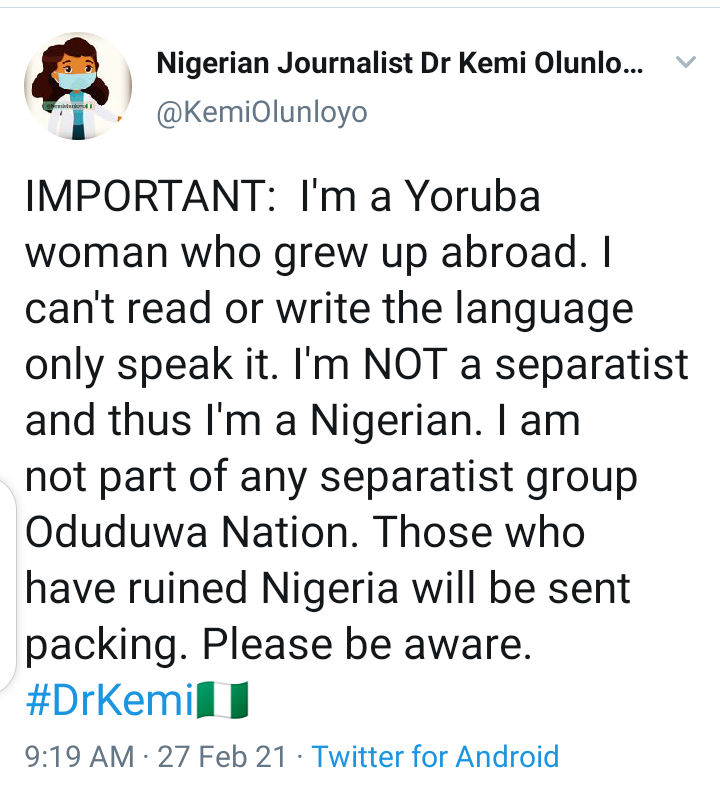 I'm a Yoruba woman who grew up abroad. I can't read or write the language only speak it. I'm NOT a separatist and thus I'm a Nigerian. I am not part of any separatist group Oduduwa Nation. Those who have ruined Nigeria will be sent packing. Please be aware. 
Content created and supplied by: KayWealth (via Opera News )