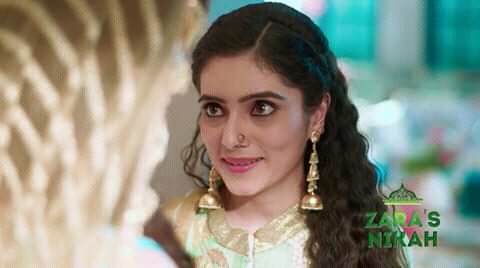 On Zara's Nikah Tuesday 21 July 2020, the episode starts when Miraj came to the bus stop where Zara is waiting. He asks what happened? She says I am waiting for rickshaw.
Previous Episode: Click here for Zara's Nikak Monday 20th July, 202
Ruksaar says I will drop you, sit in my car, she says no thank you. Miraj comes out of car and says Kabir is not only partner but friend too, don't be stubborn, there is no auto in sight here, come and sit. He opens the passenger door for her but Zara sits at the back seat. Miraj was miffed but starts driving. Miraj asks if he can ask for one thing? She said yes. He says why you are miffed with me always? Zara says we don't know each other well to be miffed.
Miraj says you are not happy that l am working with Kabir on this project, you are not happy with his project? Zara says I am his wife, I am really happy for his project, this project is his dream. I would even die to get his project running. Miraj says wow, your thoughts are as great as I heard, Zara says what you heard? Miraj says I heard when you became headline of news. I have been your fan since then. Zara asks if she can ask a favor? He says just ask about it and I will do everything to make it happen. Zara tells him something which is muted, he says don't worry, your work will be done. Zara thanks him and smiles.
All family members are welcoming people in iftar party, Miraj comes into the party. Ruksaar smiles seeing him, Zara comes to Miraj and greets him warmly, she asks how he is. He said great and that this party looks great, they chatter. Ruksaar is confused seeing them so cordial, Kabir greets Miraj and says you are late. Miraj says I am sorry, I got late. Imran says no worries you are at right place. Reema whispers to Zara what is this twist? Zara says there are many twists coming. Ruksaar is about to go to them but Ayesha asks her to come with her and see arrangements. Ruksaar nods and thinks how this can happen? No, Miraj is on my side.
Irtan comes to party, Zara and everyone greets him. One guest says Zara is such a nice daughter in law, she handles a nice daughter in law, she handles house and duties so well. Ayesha kisses her forehead and says I am proud of her, guest says yes you are lucky. Zeenat and Ruksaar are jealous. Ruksaar messages Miraj in party if they are going as per plan. He looks at her and mesages back that yes everything is on track.
Zara comes to her and says it's difficult. Ruksaar says what? Zara says your destination. She asks what you mean? Zara says destination is agreement here which is difficult. All sit down, Ayesha asks Zara to start prayers. Ruksaar says this is Zeenat's right as she is elder daughter in law. Ayesha says those who have higher rights have higher duties and if they can't fulfill them then their punishment is bigger too. Zara prays for their fast.
They all break fast on time. Kabir says to people in party that me and Miraj are starting a project, its very close to my heart thats why I want this deal to happen infront of all elders. Ruksaar smirks at Zara who snickers. Kabir asks Miraj to start it. Miraj says to Kabir that l met your wife today on road as her auto broke down so I requested her a lot and then she sat in my car, we talked. I heard her thoughts about betterment of women, she has good thoughts about this project so I want your wife work in this project too with you.
Kabir is not happy to hear it. Miraj says thats why I have done two changed in agreement without asking, I have doubled my investment and I have added your wife's name in this agreement, Ruksaar fumes in anger. Zara smirks at her. Miraj shows the agreement to Kabir and asks if he has problem with it? Kabir looks on. Miraj says I think I joined this project for a reason and your wife should be in project for that reason thats why I have doubled the investment too, I said what I thought is right, you are smart too. Kabir says you should have asked me before drafting agreement. Miraj says I thought she is your wife, you know her guts and skills more than me, she is your shadow afterall but if you felt bad then. He tears agreement and throws it away, all look on. Miraj says see whatever changes I did in agreement, all are taken back, nowl ask you will you make your wife part of this project for betterment of this nation's women?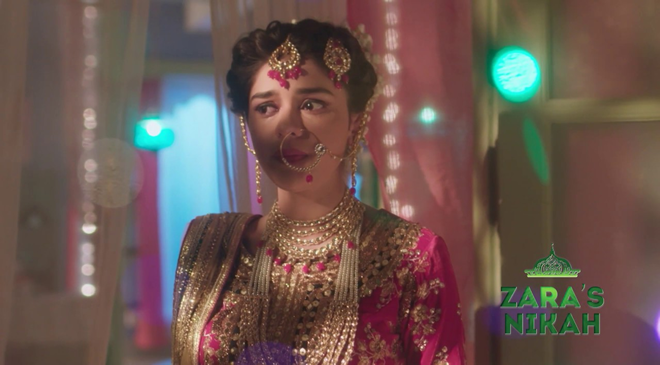 Kabir says I need some time for it. Miraj says okay take your time as its not about you or me, its about our nation, goodbye, he leaves. Ruksaar leaves too. Ruksaar stops Miraj and asks what is all this? you didn't ask me before doing all this, you know Zara and I are against each other. Zara comes there while Ruksaar looks on. Miraj says I will talk to you later, he leaves. Zara asks Ruskaar what happened to you? Zara asks Ruksaar what did you say? that if l can stop this agreement signing then stop it? I stopped it, now I challenge you if you can stop this new agreement signing then stop it. Ruksaar says Kabir will never agree to it. Zara says Kabir is my husband so you worry for Miraj only, she leaves. Ruksaar tries to call but he is not picking up.
Zara comes to Kabir, Kabir asks did you go to Miraj with this proposal or he thought about it? Zara says what do you think? I just talked about your project and how we can make it bigger because I know how big your dream is and he liked my thoughts, this project is not normal, its going to change our nation's future, your investor gave you a suggestion and decision is yours, you have the final say. Kabir says you know what will be my decision. Zara stands beside him and says I am always standing in your every decision. She takes his tea cup, drinks from it and makes him drink it again. Kabir stares at her, Zara smiles.
Ruksaar thinks what did Zara do that Miraj changed the plan? Zara comes there and says were you missing me: Ruksaar says we miss people who we forget and I can't forget you till you are with my Kabir. Zara says then you will have to remember me for life. Zara asks if Miraj is not taking your call then I can call him? Ruksaar says smile as much as you want but when agreement is not signed tomorrow then you will cry. Shahbaz asks Kabir what he has thought about agreement?
Kabir says not now, Shahbaz says I just want to say that if Zara can work with you in Sharia board then she can work with you on project too. Kabir thinks Zara cannot work on this project because it's my project and her father is not head of it but her husband is, all looked on. Kabir is leaving for office, Zara runs to him and asks if he will take her or she has to take auto today too? Kabir stares at her and motions her to sit in the car. He sees his car tyre punctured. He asks servants where are other cars? He says some are out with Shahbaz and Kashan and some gone for repairing.
Zara says what about auto now? Kabir asks servant to call for an auto, he wil go with her. Zara teases that they should buy a small he says now? she says no later. Zara and Kabir are in auto. Kabir is uncomfortable, Zara tries to hold his bag but he takes it. They both reach sharia board, Kabir fixes her dupatta. Zara says with God's blessing, I will buy a scooty and will take you with me. Kabir says yes God can do anything. Zara and Kabir comes to sharia board. They see a woman crying with infant in her hands. Officer says that her husband did suicide, he was helpless with poverty and couldn't feed his kids.
Woman cries and ask them to help her, she has kids, Kabir asks if she has any skill for job? Woman says I got married in early age so I never worked. Kabir says we will arrange something for you, he gives her money for the time being, the woman thanks him and leaves. Zara says to Kabir that think if she had education then she wouldn't have to beg to raise her kids, like kids from madaras. We can also teach skills to women of this nation so they are don't depend on anyone. Kabir recalls how Miraj said that he heard his wife's thoughts and liked them.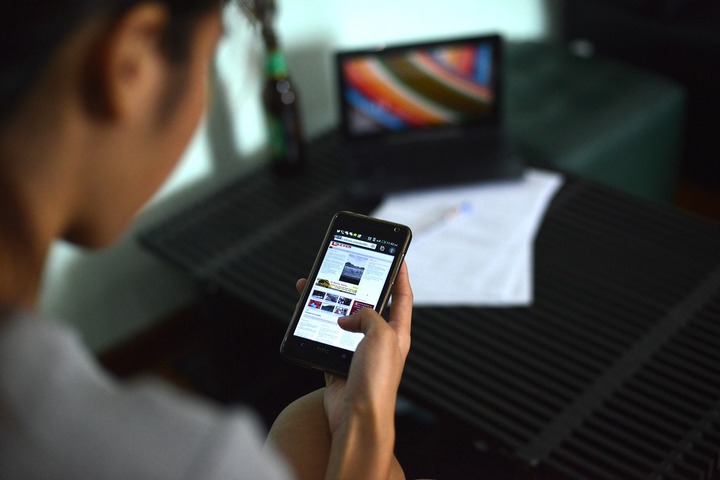 Miraj gets a call from Kabir. Kabir tells him something which is muted. Miraj comes to Kabir's house. Ruksaar asks where have you been? you didnt take my single call, what are you doing here right now? Miraj says I came to meet Kabir. Ruksaar says if you let this agreement happen with Zara includednthen I will tell your truth to Kabir. He glares at her. Kabir comes there and calls him inside. Miraj greets everyone in house. Kabir says to family that for betterment of this nation, kids and people I have decided to make Zara part of my project, all of them smiled and Zara is proud.
Kabir asks Miraj to give him the contract and he gives it. Ruksaar fumes in anger whike Kabir signs the project with Zara, all are happy. Kabir gives it to Ruksaar and asks her to sign it. Miraj asks what she is thinking?Ruksaar doesn't sign it and leaves from there. Miraj asks what was that? Kabir says she might be worried about her would be husband, she didn't want to work on this project, I will go and talk to her. Ayesha is tensed, Zara motions for her to relax.
Kabir comes to Ruksaar's room. Ruksaar says I am sorry, Kabir asks are you worried about Hamdan? That's why you don't want to sign the project? Ruksaar says I didn't sign the project because of Hamdan but because of Zara, till when I will lose you to Zara, she hugs him tightly. Zara comes there. Kabir pushes her away and asks what are you doing? Ruksaar says you were going to marry me then Zara came in and I Iost you, you are my lover since childhood, till when I wIII have to keep sharing you? I want you, Kabir shouts no, listen carefully, I am married and Zara is my wife, don't think about whatever happened, start your new life. He turns to leave but Ruksaar holds his hand, he says leave my hand.
Zara comes there and pushes her hand away, Lara says can you listen that we are married? He is my husband and I am his wife, you have no right on him, stop all this. Kabir says to Ruksaar that Zara is right, forget about what happened, think about how God has given us this chance to serve this nation, come and be a part of it, he leaves. Zara says you crossed limit today by trying to come closer to Kabir. Ruksaar says you haven't seen my limits till now. Zara says manage your limits now because no one is on your side, maybe not even Miraj, get ready and come down.
Ruksaar says do you think you won by being a part of this project? You will work on this project and I will work to make you lose respect in his eyes. I wouldn't breath till I make you fall in his eyes, she leaves. Ruksaar comes to lounge. Ruksaar signs the agreement, Miraj says great, congratulations on this. Miraj hugs Kabir and asks if he has any reservation on taking gifts from him now? Kabir smiles and says no. Shahbaz congratulate them on the project. Ruksaar says Zara we are business partners now, Wont you hug me? she forcefully pulls her and hugs her.
Miraj comes to Ruksaar's room, she glares at him. Ruksaar says why did you do it? I told you to not play games with me but seems like you didn't listen to me clearly so what I will do now will be your responsibility. I will tell your truth to Kabir and his family, your facade will come off, she turns to leave but Miraj grabs her hand. He says don't forget this is my story and you are just a character, you can't threaten others when you are in deep too.
Ruksaar says don't underestimate me, I have only one mission in life and I can do anything for it, she leaves. Zara comes to Kabir and asks if he is thinking about Ruksaar? Kabir says she is walking on a path that will destroy her. Kabir says we have to do anything but save her. Zara says we saved her before too by giving her blood, we will save her this time too, I have a plan to save her. She tells him some plan which is muted, Kabir says we can do this? Zara says yes and Miraj promised to help us.
Thanks for reading. Kindly use the button beside you to share to other Zee World lovers around. Don't forget to follow my page for more daily updates on Zara's Nikah.
Did you miss Sunday's Episode? Click here for Sunday's update on Zara's Nikah
Content created and supplied by: Insta_News (via Opera News )
Opera News is a free to use platform and the views and opinions expressed herein are solely those of the author and do not represent, reflect or express the views of Opera News. Any/all written content and images displayed are provided by the blogger/author, appear herein as submitted by the blogger/author and are unedited by Opera News. Opera News does not consent to nor does it condone the posting of any content that violates the rights (including the copyrights) of any third party, nor content that may malign, inter alia, any religion, ethnic group, organization, gender, company, or individual. Opera News furthermore does not condone the use of our platform for the purposes encouraging/endorsing hate speech, violation of human rights and/or utterances of a defamatory nature. If the content contained herein violates any of your rights, including those of copyright, and/or violates any the above mentioned factors, you are requested to immediately notify us using via the following email address operanews-external(at)opera.com and/or report the article using the available reporting functionality built into our Platform See More