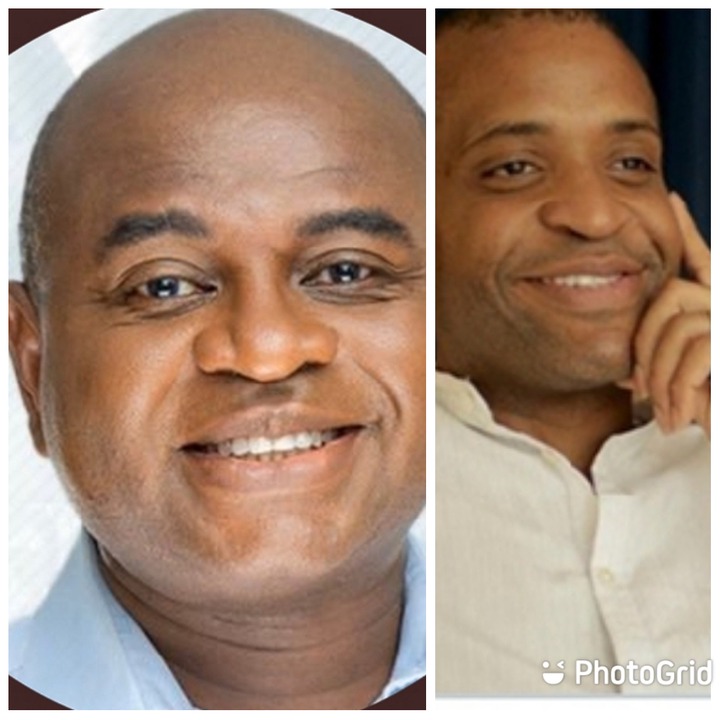 Congrats Obi Asika. Deals like this can create superior value. I am very pleased at how Nigeria's entertainment industry is successfully pushing Nigerian artists and their content into global markets.
Consequent to the acquisition, Asika has been named Co-Head of UTA's UK office alongside Neil Warnock. He is now sure to present our content to the globe thereby making our culture more relevant to the global community.
Mr Moghalu is happy with the development, because he knows the after effect of it to our entertainment industry, as well as on our economy.
We say a very big congratulations to our brother Asike, and wish him all the best in his future endeavors , now and always.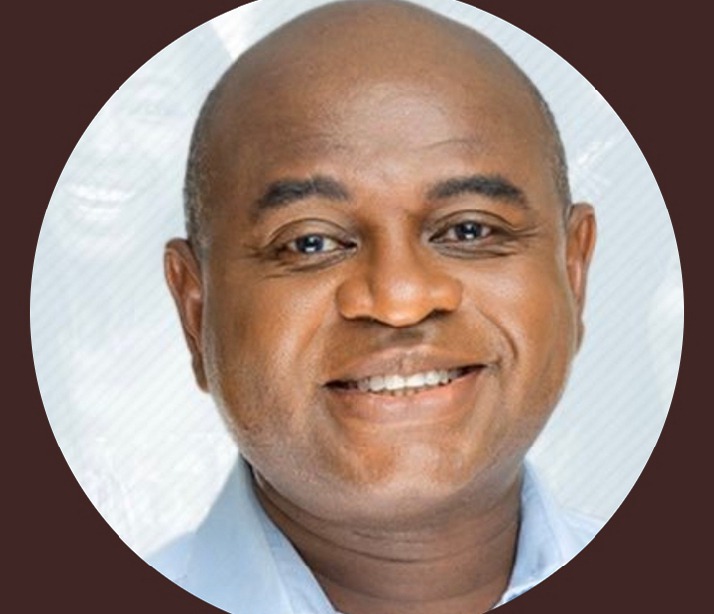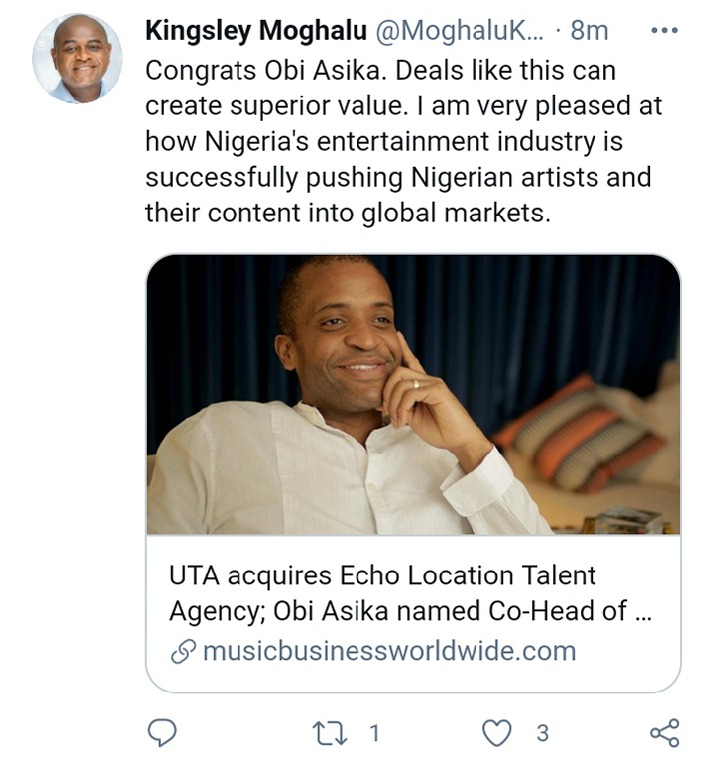 May the nation Nigeria and it's citizens continue to break new grounds, to the glory of God Almighty. May grant him more knowledge to pilot the affairs that has been committed into his hands.
What is your take on this? We would love to hear from you, as your opinion is very much important to us.
Do you think this is a great fit? Let us get your view at the comment section.
Content created and supplied by: snipernews (via Opera News )