I share with you in this article Davido statement about paying him directly that got people talking on social media.
Davdio took to his social media page to issue this warning to his potential clients in 202. Which actually got people talking on social media.
Davido wrote This is 2021 if you send it guve anybody my money that is your problem. It's that same person you gave the money that will perform for you.
This statement got lots of people talking as many are of the opinion this is big trouble for the manager oo.
Another set of people that reacted to this are of the opinion maybe they have done something fishy behind him why he came out to say this.
He that has ears let him hear what the baba himself is saying to avoid story that touch.
What do you think of this statement from Davido? Share your thought with us using the comment box below.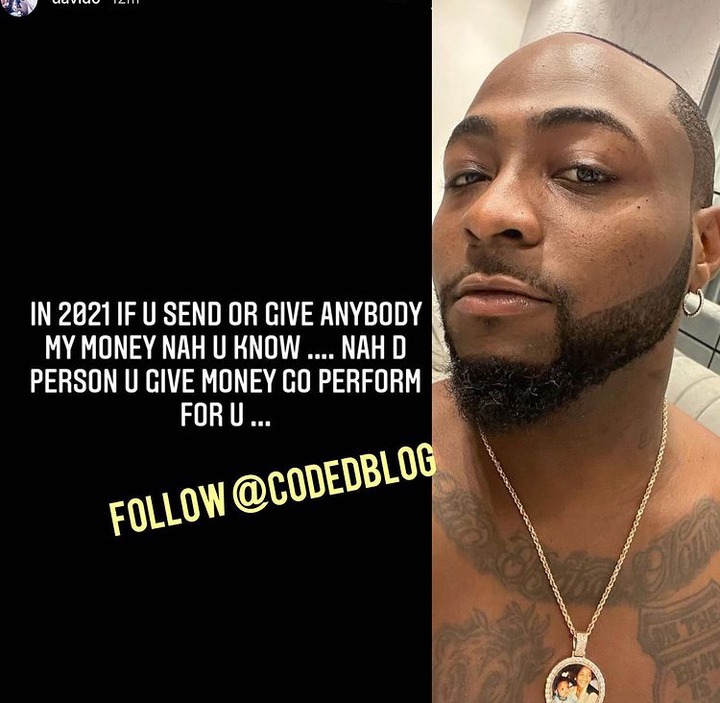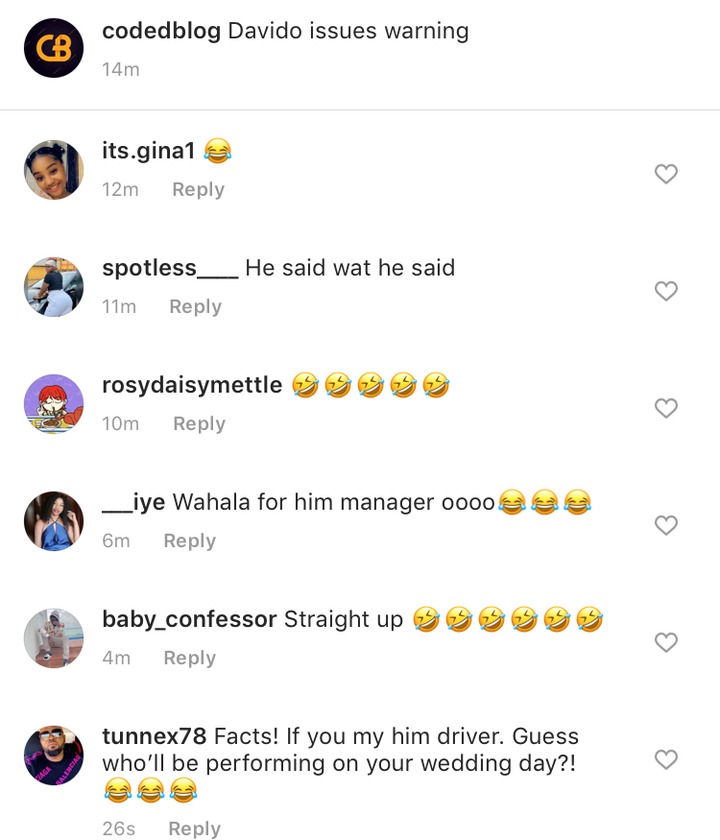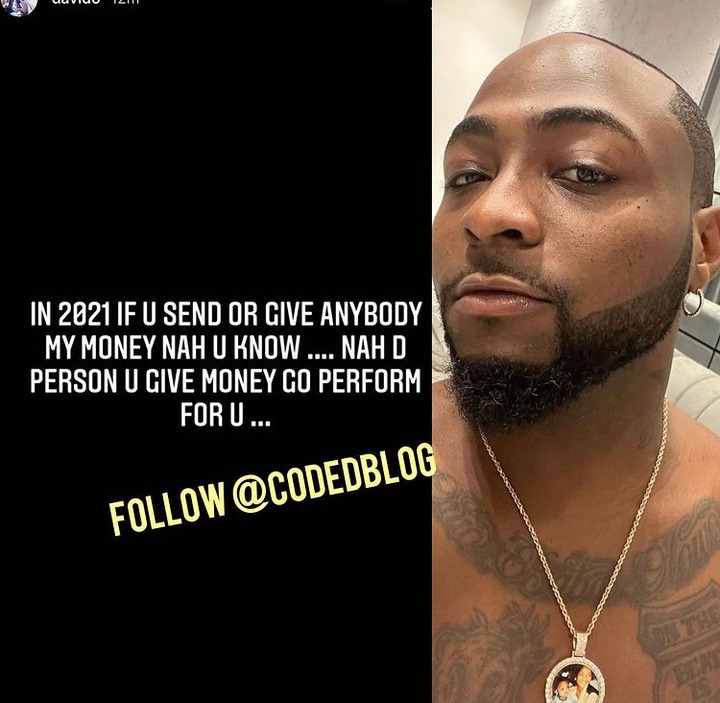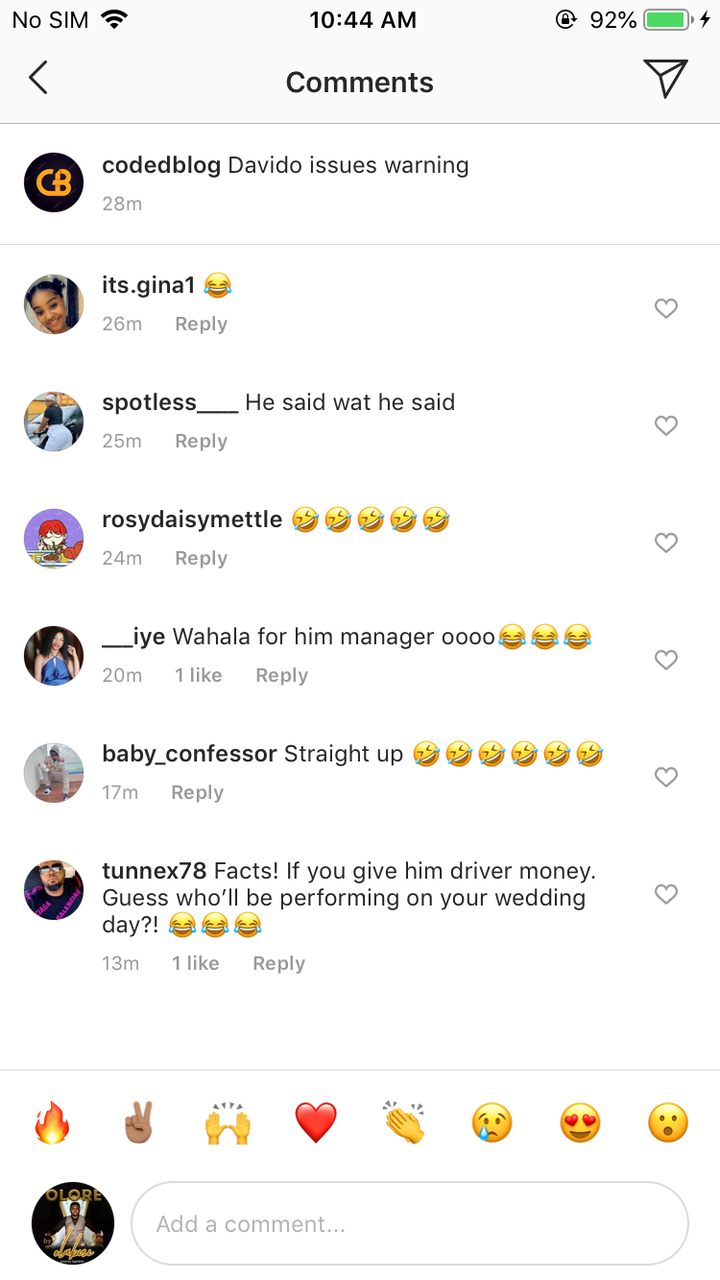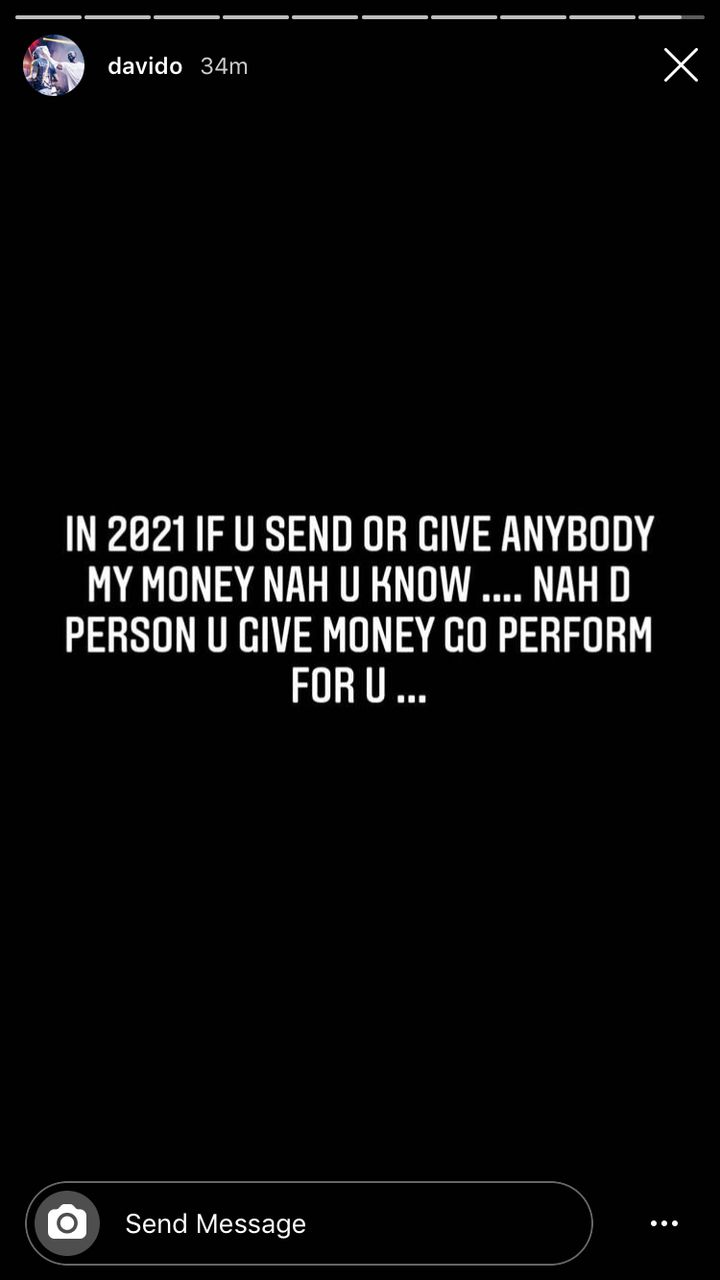 Content created and supplied by: Sisiterga (via Opera News )