It is as if celebrities are doing food competition today. It is as if they are going to declare the winner at the end of the day. Actually, it is a coincident, but even if it is a competition, Mr. Eazi's food will stand out.
DJ Cuppy, billionaire Otedola's daughter posted a picture of her holding a Yoruba food she is eating with more than one plates of soup including Egwusi soup and others. Roughly after an hour she posted that picture, Me. Eazi posted a picture of his enjoying life. He calls it his office as he asks people to step into his office, says Mr. Ajibade is always open for business.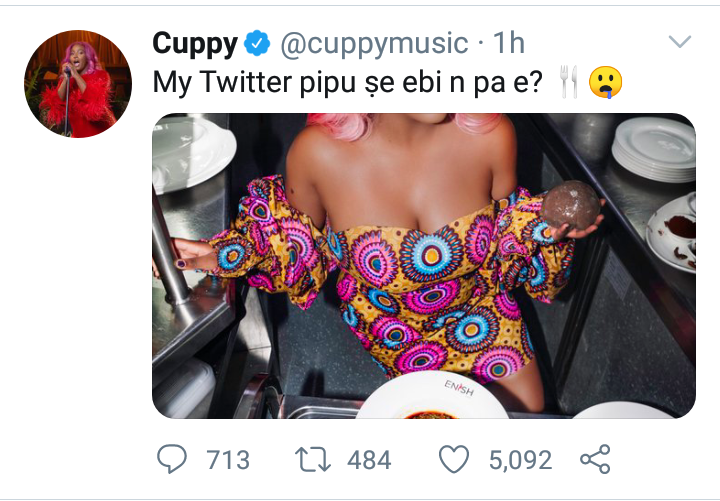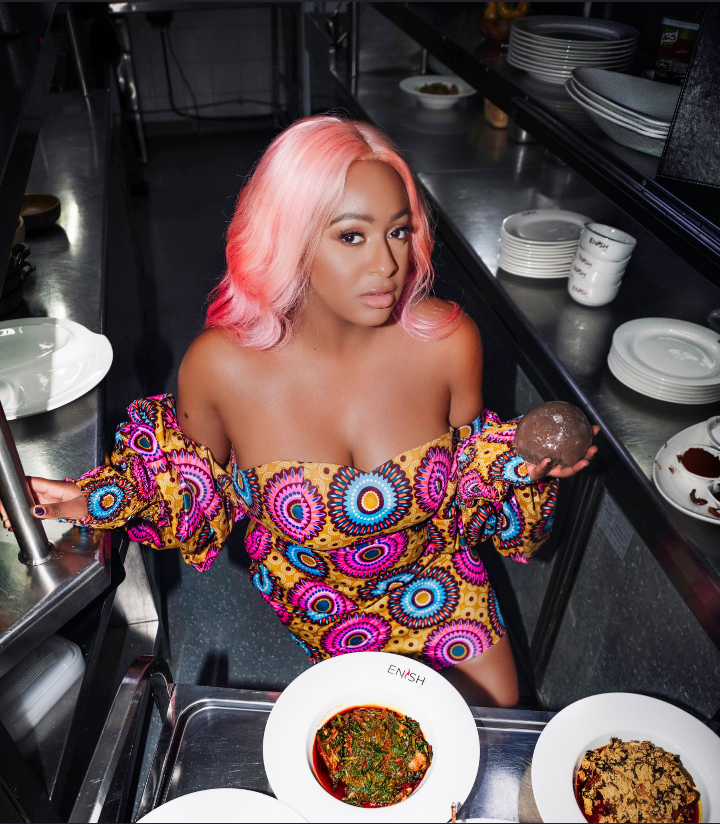 The building in which he is enjoying his life is located near a river which is suitable for embracing nature in this hit period. He is seen comfortably pressing his laptop in that normal environment with a complete touch of nature.
On the table are foods of different variety. The foods look so healthy just like the one eaten by a big man.
Comparing the two foods, it is easy for one to decide on the best food to eat. DJ Cuppy was seen eating Amala, a Nigerian food that is native to Yoruba land. Amala is healthy and nutritious. It is easy to prepare and it is swallowed just like garri and fufu. But Mr. Easy was eating something different. Something very special and tantalizing.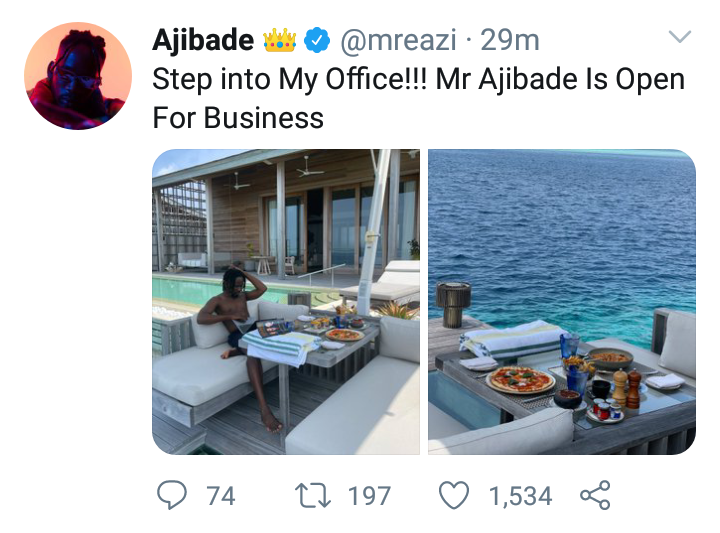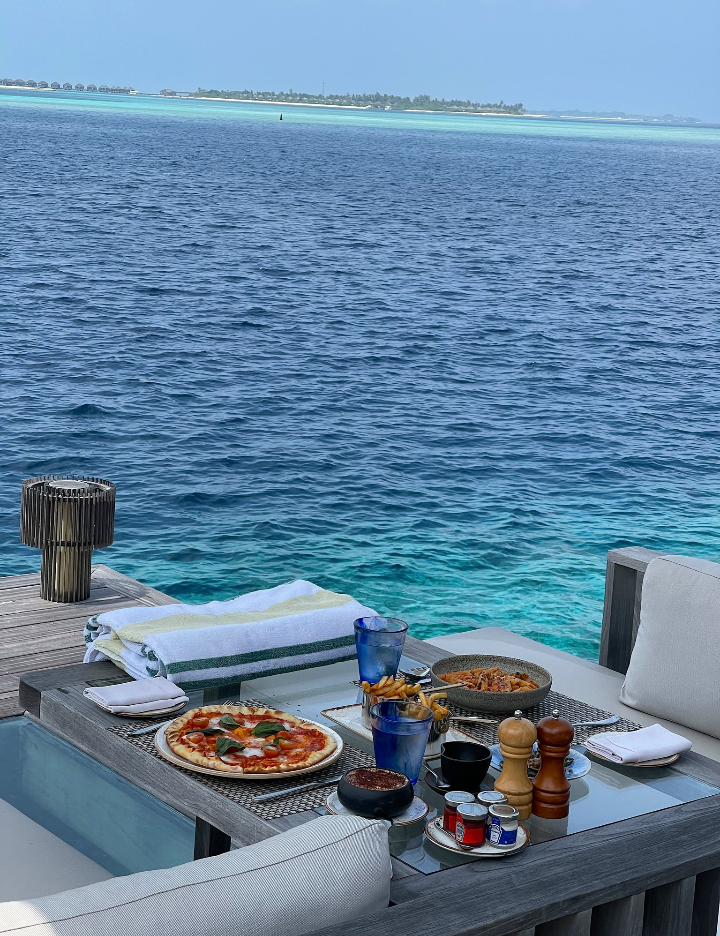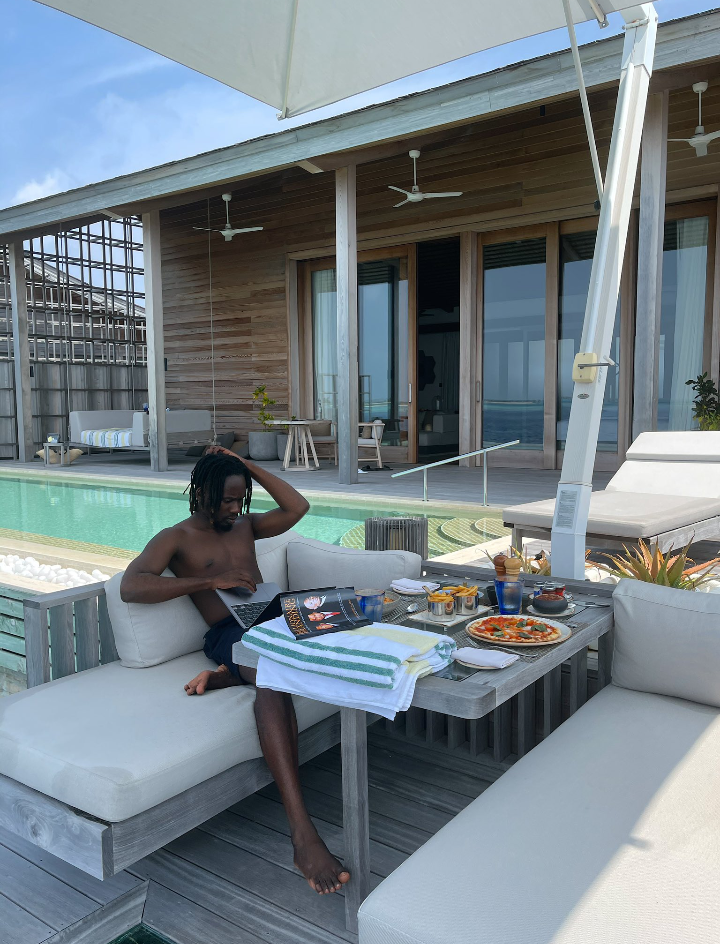 Which of the foods would you love to eat? Who would you love to join on the table?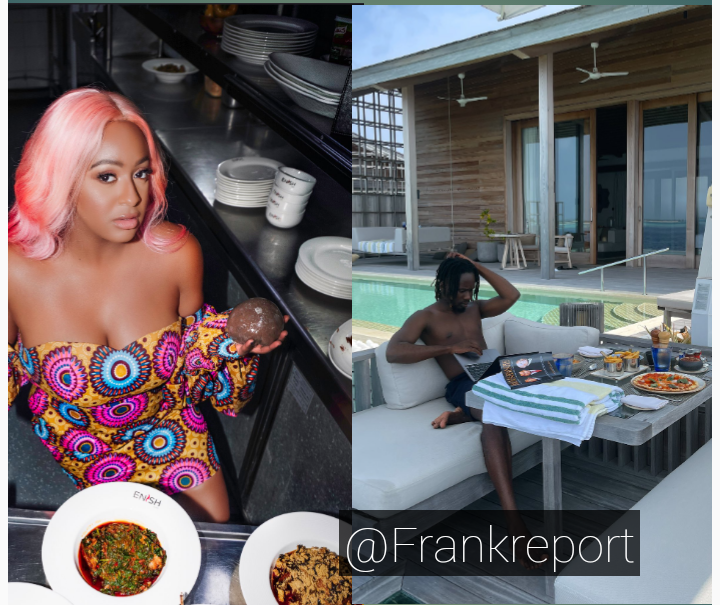 Content created and supplied by: Frankreport (via Opera News )