It is no more a recent news that FFK, whose full name is Femi Fani Kayode who is a well known Nigerian politician is no more with his wife Precious Chinwendu. It was reported that his ex-wife left his house sometimes ago after the had disagreement between themselves.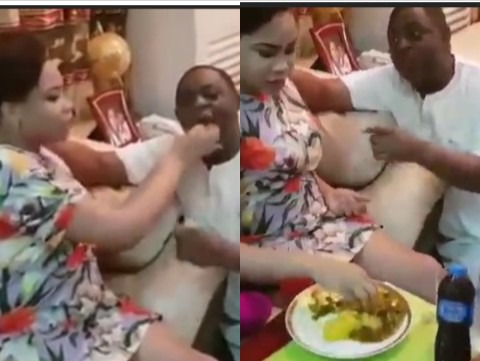 In Facebook, a throwback video of both couple has surfaced which got many reactions from people. In the video, his ex-wife Precious was feeding him with one of the most popular Igbo soups which is called Oha soup. In the video, his wife was using her hands to feed him the delicious meal while someone was filming them, and he was saying feed me Oha soup baby. He was also enjoying the meal as he kept complimenting the soup and his ex-wife too.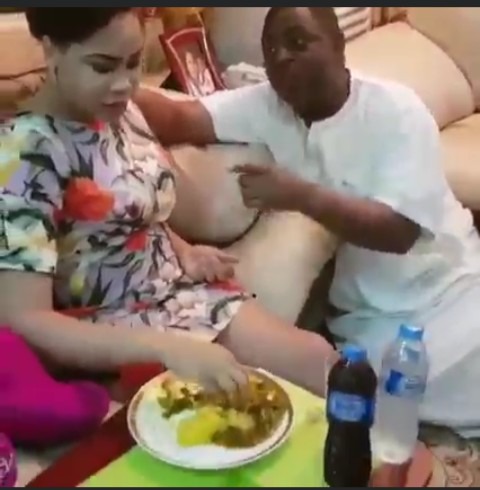 After people saw the video, they started reacting to the video, some were saying that they were pretending to love themselves while they know that there's no love between them. In the video, people that saw the video related negatively which you can see below. You can watch the video here.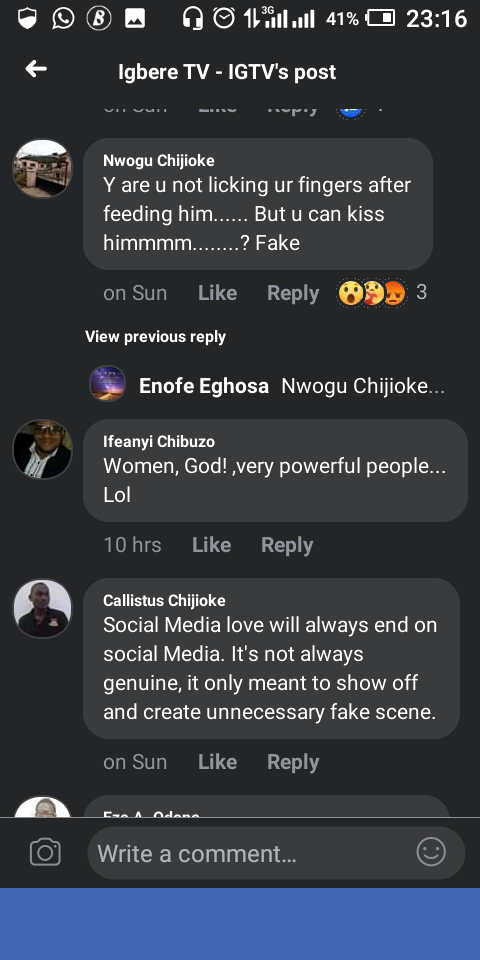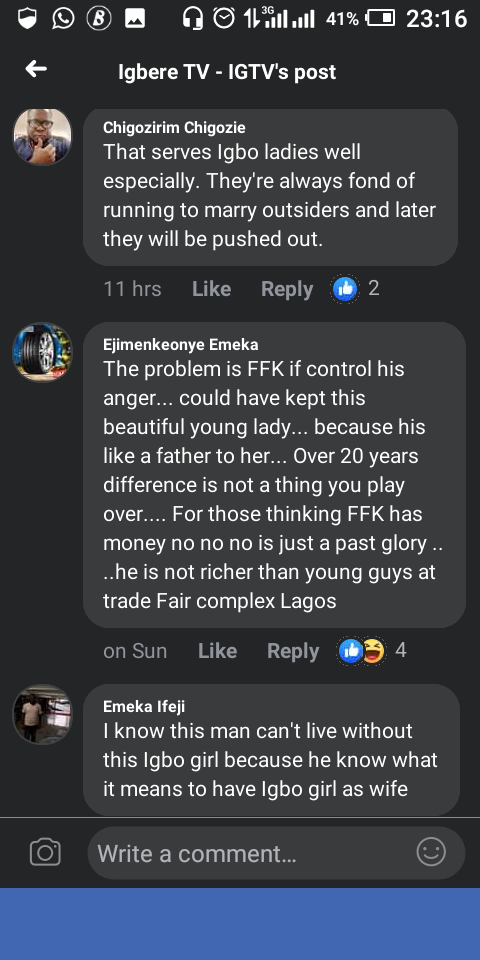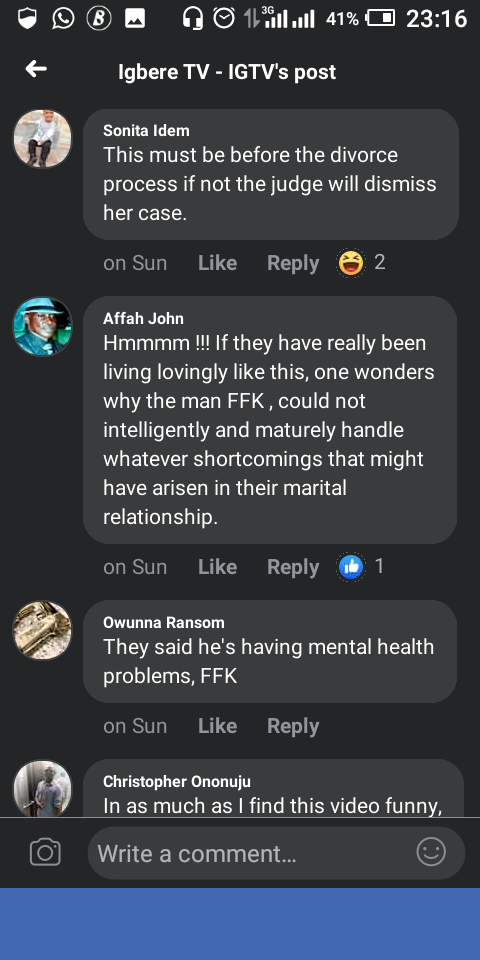 Content created and supplied by: Miraclesfor100 (via Opera News )