If you think anime was made only for a younger audience, think again. The anime industry has never backed down from offering more intense views of violence, gore, psychological drama, horror, nudity and depiction of sex. Here, I bring you a list of the 20 best anime's targeted at a more matured audience which are worth checking out.
1. Castlevania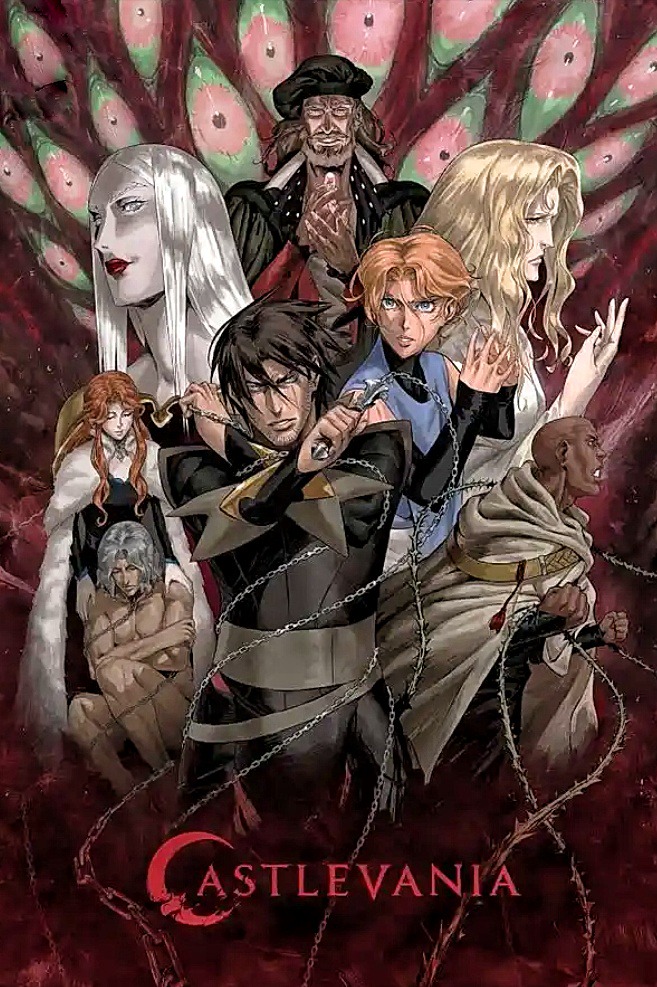 This series anime aired by Netflix, packs a strong sense of action, adventure, fantasy and horror. The story line is about a vampire hunter who fights to save a besieged city from an army of the underworld beasts controlled by Dracula himself. With all 3 seasons released currently, you would get a highest of 31 minutes runtime on just one episode in the season 3, the rest are between 23 - 27 minutes runtime.
2. No guns life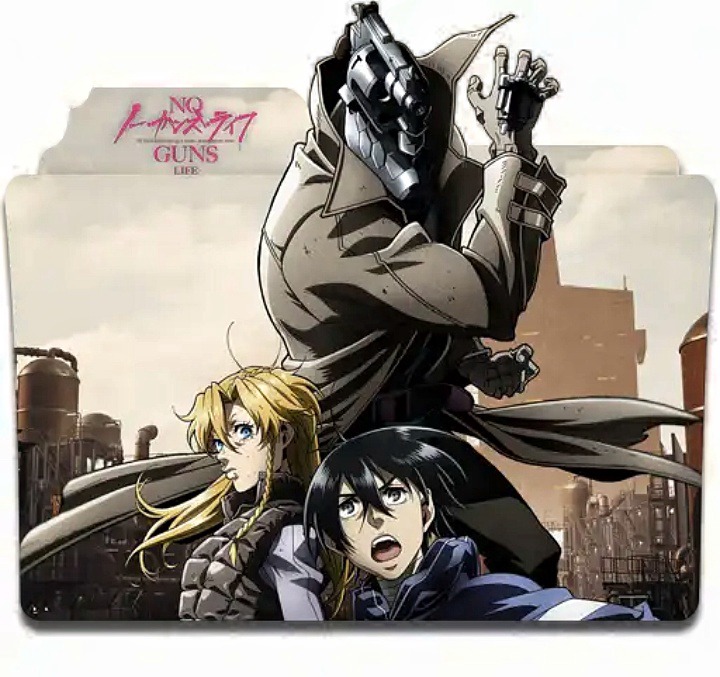 Produced by madhouse, No guns life is an action sci-fi anime series with almost no space for comedy. No guns life is about a guy named Juzo Inui who has no memory of his past life or knows who replaced his head with a giant gun, now finds a way to make a living in the dark streets of the city as a resolver. If you are interested in cyberpunk animes, this may catch your attention.
3. Attack on Titan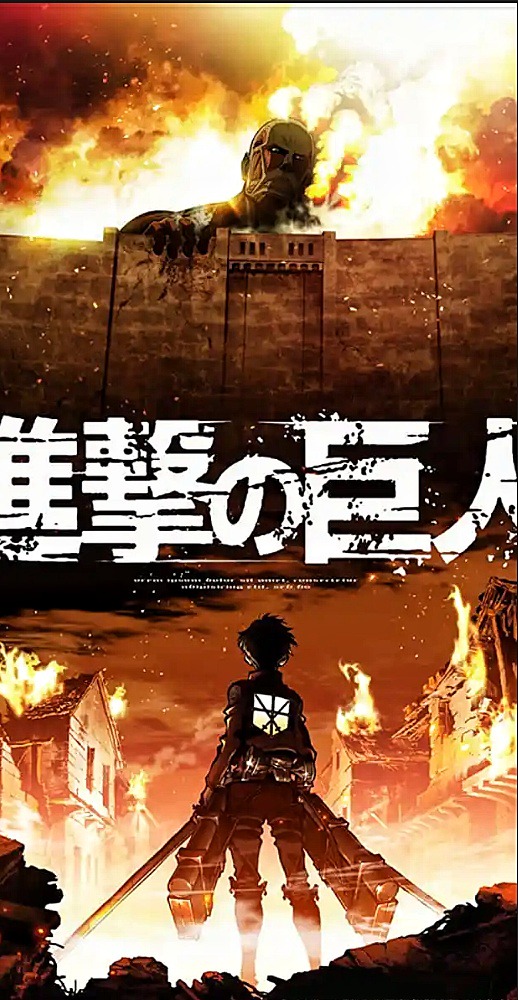 This is one of the most popular anime. Spawning the genres of fantasy, adventure, action, drama and horror. Attack on Titan is an anime that is set in a fantasy world where humans live within territories surrounded by three enormous walls that protect them from gigantic man-eating humanoids known as as Titans. The story line is about a young boy named Eren Yeager whose hometown was destroyed and mother killed, vowed to cleanse the earth of the giant humanoid Titans that have brought humanity to the brink of extinction.
4. Steins; Gate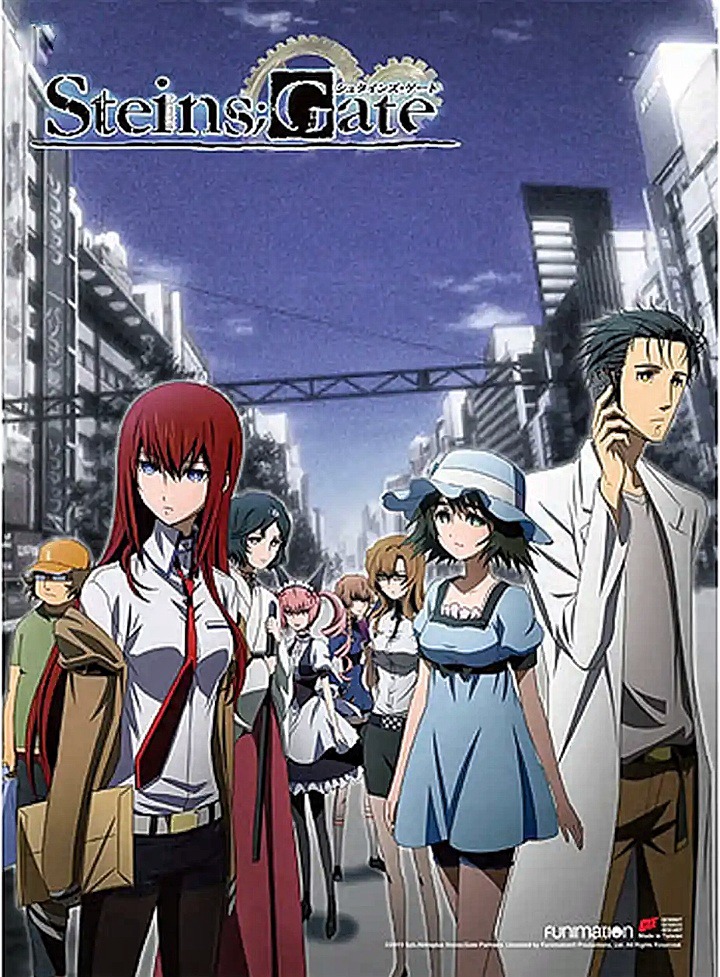 Steins; Gate is one of the top rated anime in psychological, mind-bending, sci-fi and drama. If you love time travel, this is definitely a must watch. It's a story of Rintaro Okabe, a university student who together with his friends, accidentally discovered a way of time travel through which they can send text messages to the past, thereby changing the future. Now they must use their knowledge to stop an evil organisation and their diabolical plans.
5. Vinland Saga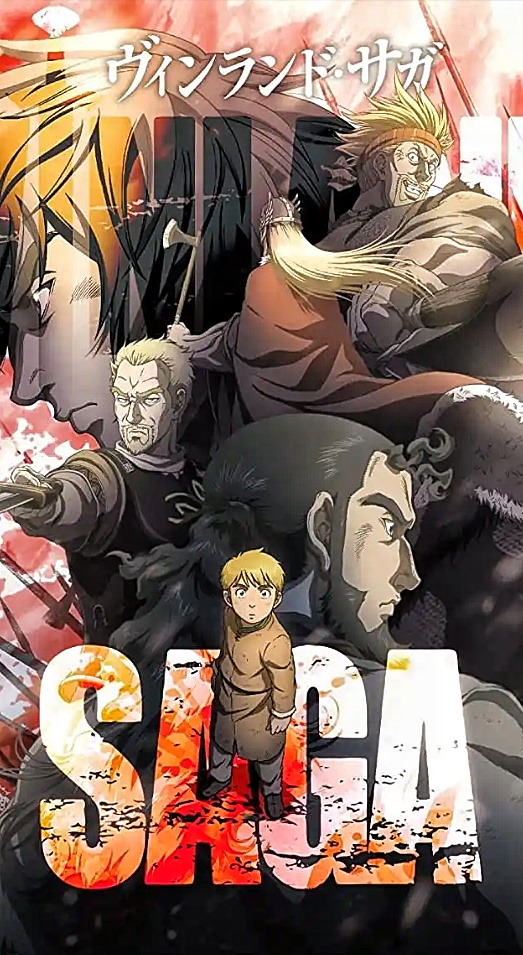 This is one of the best historical fiction coupled with an epic adventure. Vinland Saga is a historical manga series produced by Wit Studio worth seeing. Vinland Saga portrays a young man, Thorfinn, who pursues a journey together with his father's killer so as to require revenge and end his life during a duel as an honorable warrior and pay his father a homage. Still not experienced enough to avenge his father's death, Thorfinn joins a mercenary team to sharpen his fighting skills.
6. One-Punch Man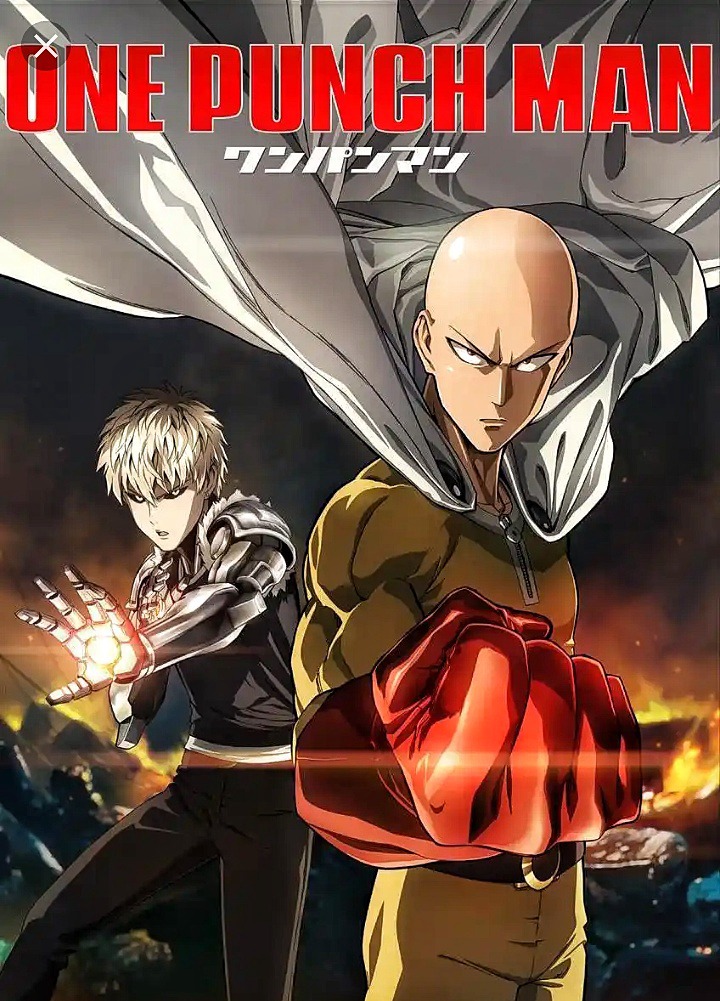 This anime is a good mix of action, comedy, sci-fi and fantasy. It tells of a superhero, Saitama, who can defeat all his enemies with a single punch. He became too bored and suffered from ennui and depression as he couldn't find a worthy foe that can actually challenge him.
7. Dorohedoro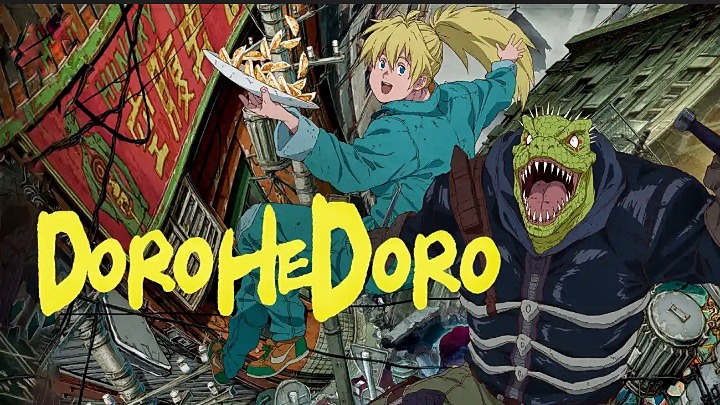 This anime sets in a city nicknamed "the hole", where innocent people are being plucked off and used for magical experiments by black magic practitioners. Dorohedoro depicts a man with an abnormal look, having a lizard head, who suffers from amnesia, together with his friend, Nikaido, they seek to undo the lizard head curse by killing the sorcerer responsible and all those you stand in his way. Dorohedoro is a one-of-a-kind anime packed with comedy, action and horror.
8. Death Note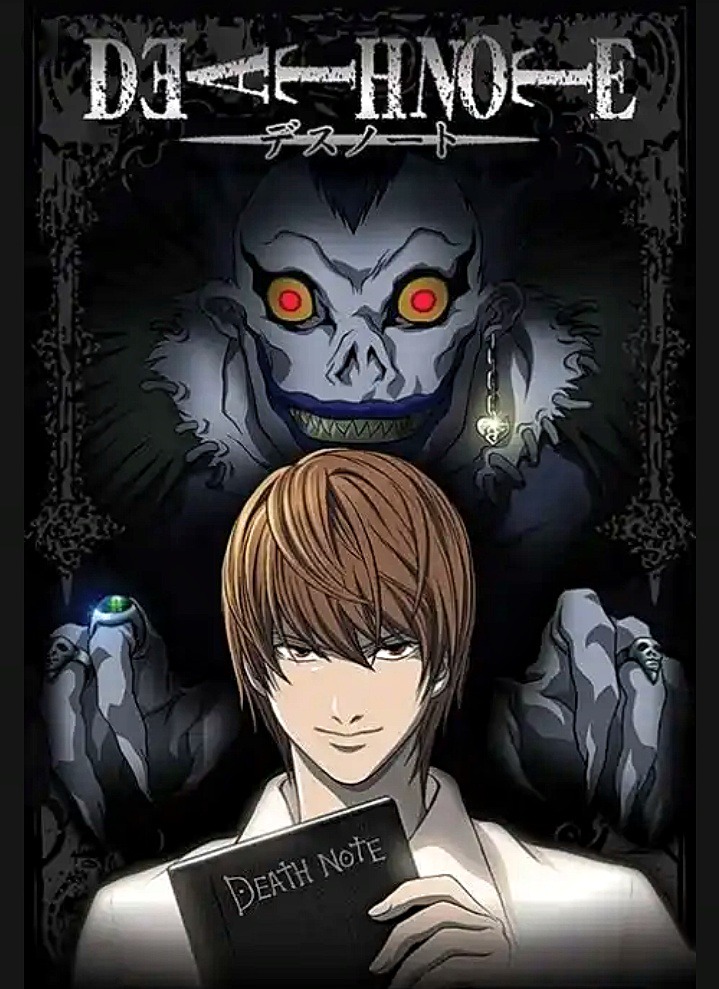 Death Note is by far, one of the most popular anime with a known story line. If you haven't seen it yet you are definitely missing something. This anime centers on mystery, supernatural, drama and more of psychology. It pictures a high school student, Light Yagami who stumbled across a mysterious book, the "Death Note" which belongs to Shinigami Ryuk, a less demon-like figure who kills anyone who's name is written in his death note. Light Yagami uses the death note to carry out a global massacre of anyone who doesn't seem morally worthy of life with aim to change the world into a society without crime.
9. The Perfect Insider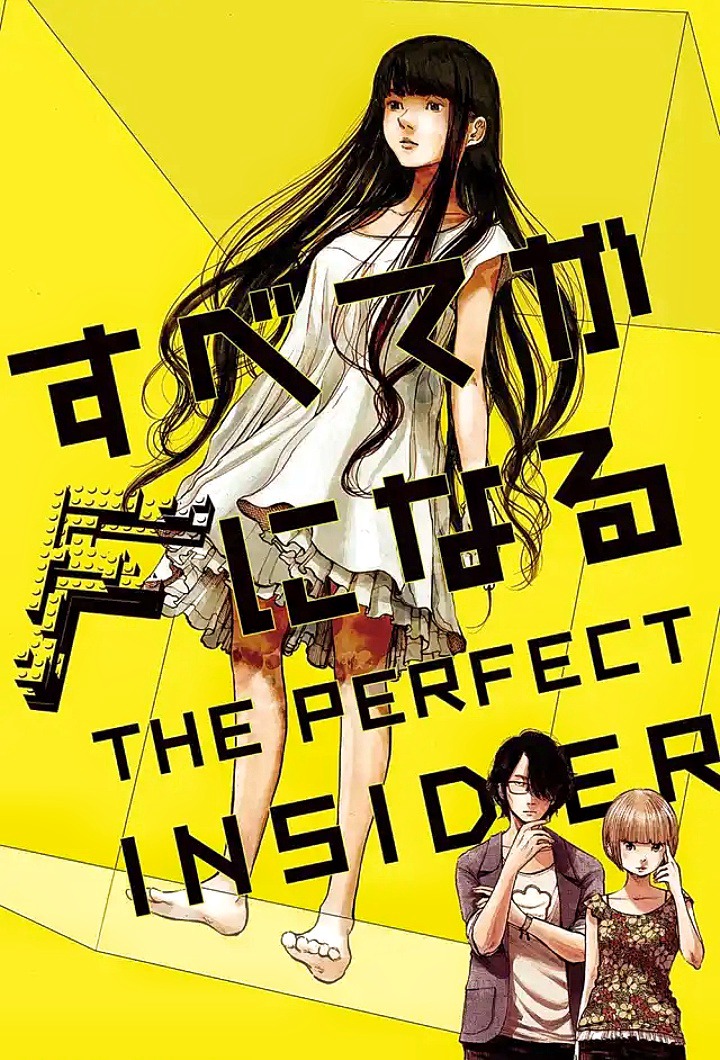 The Perfect Insider packs a good view of psychology and mystery with a story line of an associate professor of architectural engineering, Sōhei Saikawa, and the daughter of his mentor, Moe Nishinosono who travelled together for work in a research facility in a remote island. While there, a murder occurs with only few people in the facility. They must work together to uncover the murders of a prominent artificial intelligence researcher and the director of the lab.
10. Rin: Daughters of Mnemosyne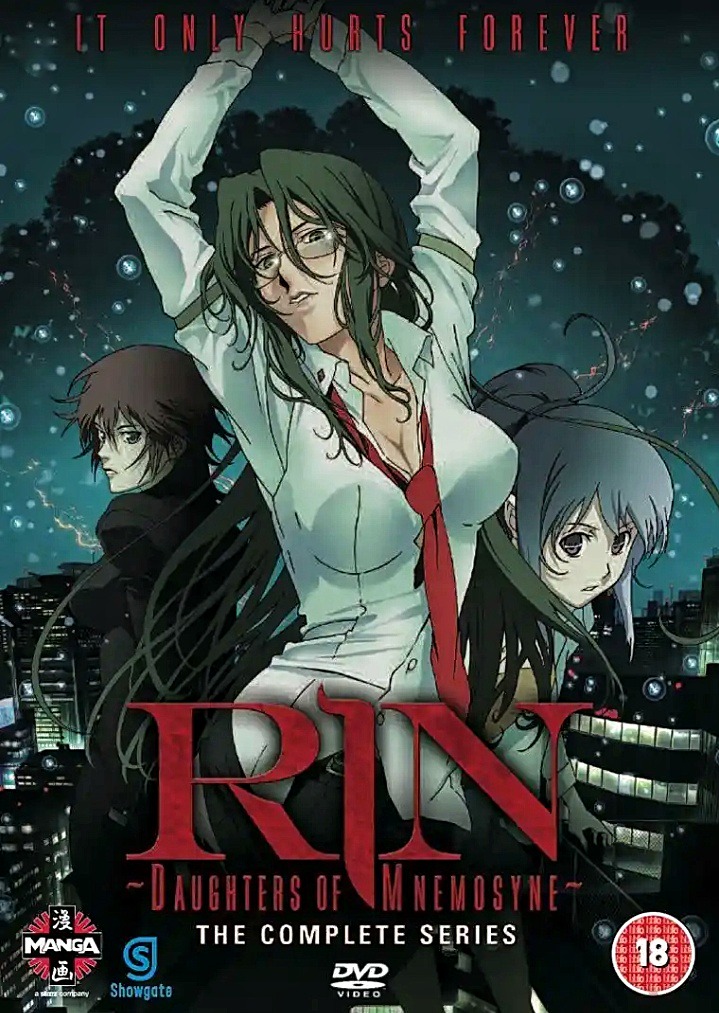 This anime series is one of the strongly rated adult anime covering genres is action, adventure, horror, mystery, sci-fi and thriller with erotic visuals. The story focuses on two detective girls (daughters of Mnemosyne) that are both immortal. They have experienced all kinds of tortures, deaths, and other types of violence inflicted on them. If you like animes that have horror and you can handle the red flags, check it out then.
11. Gantz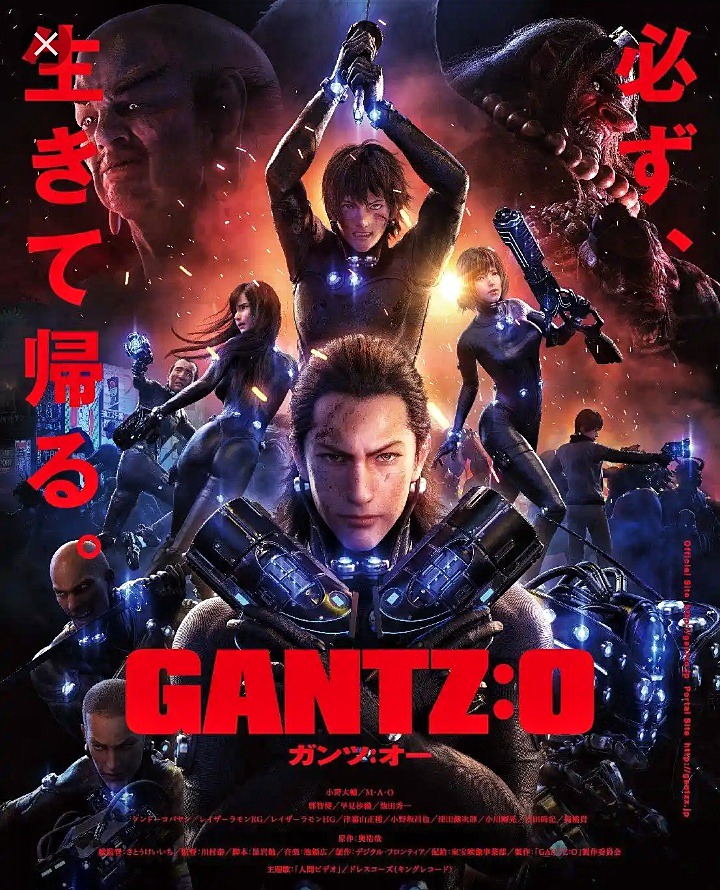 This is yet another anime with a strong depiction of violence and nudity. Gantz tells the story of a group of people who are resurrected from their deaths with a mysterious black ball called "Gantz" to kill alien criminals hiding on earth armed with futuristic equipment and weaponry. Gantz gives a good sense of action, comedy, horror, mystery, sci-fi and thriller.
12. Claymore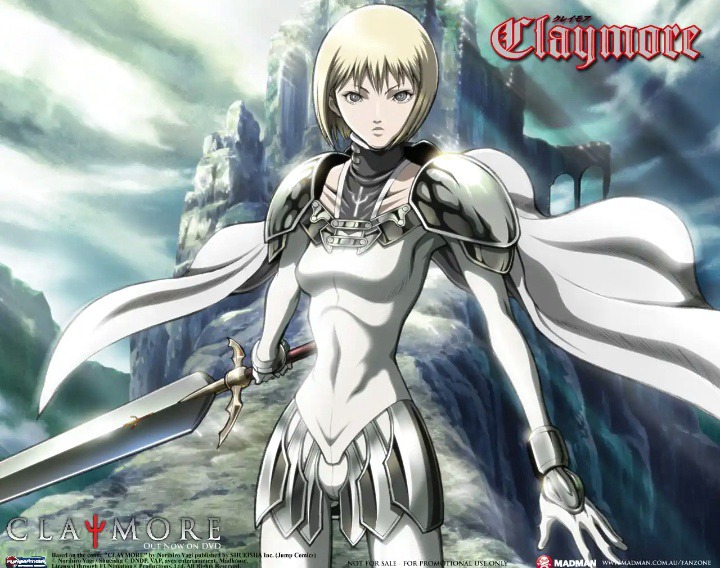 Claymore depicts a setting of fictional medieval island where humans are haunted by shape shifting monsters called Yoma. Clare, a silver-eyed woman who is half-human, half-yoma created by a mysterious organisation to destroy all Yoma along side other female Yoma half-breed like her. This anime shows genres from action, fantasy, mystery, adventure and horror with so much background story to reveal.
13. Kemonozume (Beast Claw)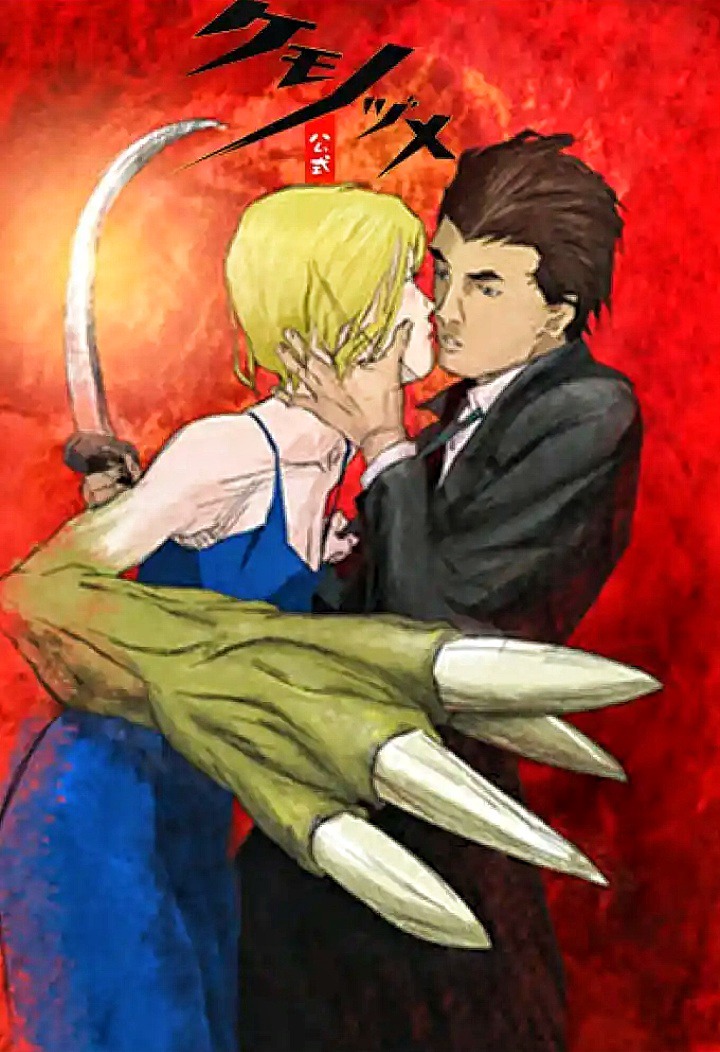 Produced by Madhouse studio, this is one twisted anime mixed with action, horror and romance. Kemonozume portrays a story of forbidden romance between Yuka, a young woman who is a Shokujinki and Toshihiko, the heir to the Kifuken school. The martial art school was created to hunt down the Shokujinki creatures that can assume human form or otherwise hide in the shadows while feeding on humans.
14. Knights of Sidonia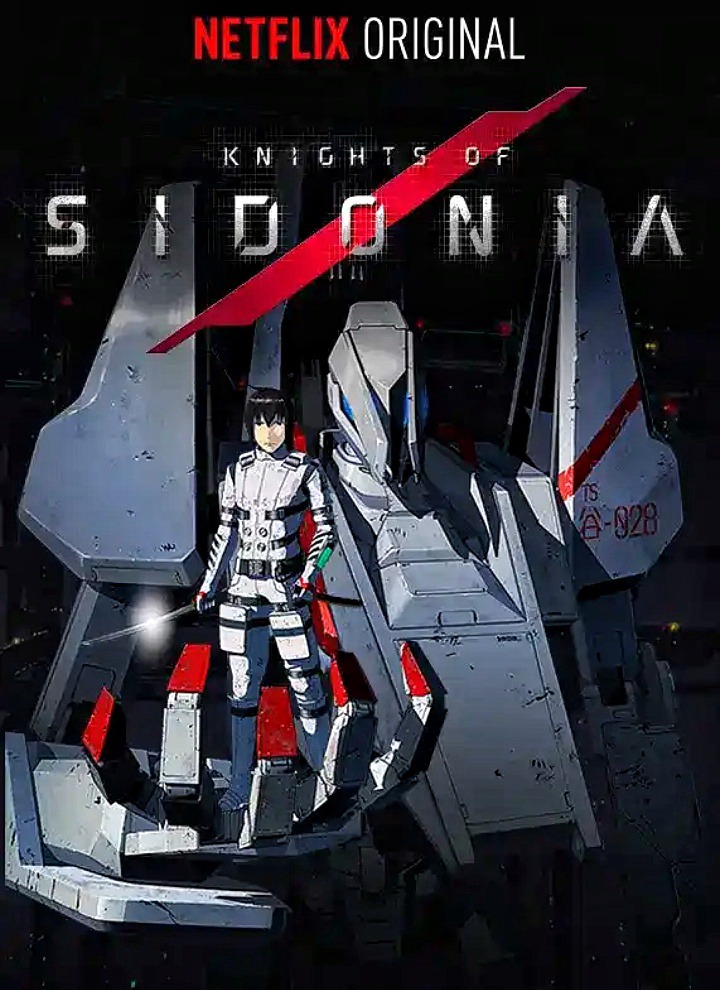 This mecha sci-fi space anime is just up for those who are really interested in mecha space related animes. In the year 3394, after earth was destroyed by gigantic shape shifting aliens called Gauna, mankind lives on massive spaceships. One of these space ships is called Sidonia which has thrived over the years but must protect themselves from other invading aliens.
15. Phantom Requiem for the phantom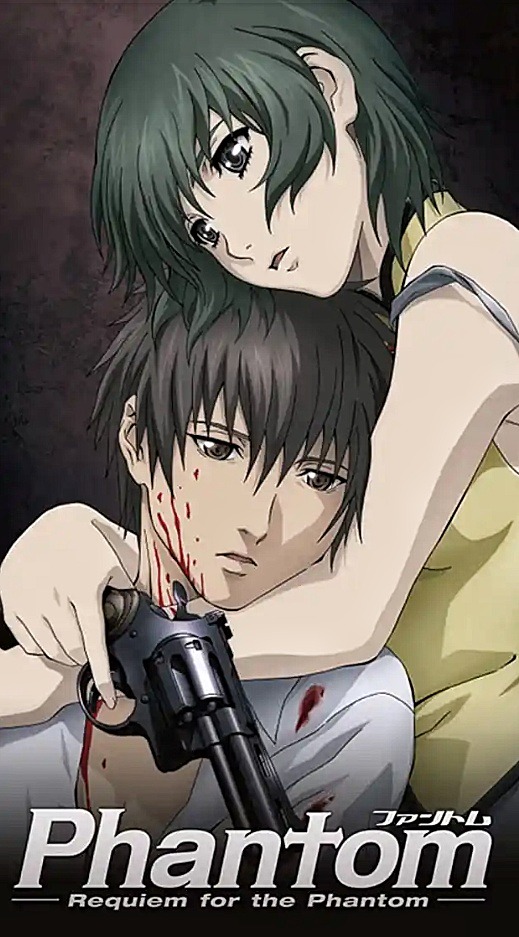 This is a story of two brainwashed assassins, Ein and Zwei, used by a mystery company called Inferno. Zwei, was a tourist who got entangled into the whole game watching Ein, a near-invisible assassin called Phantom, commit a murder and ever since, being an eye witness, continued fighting to survive but due to his remarkable will to live, the Inferno took him in and brainwashed him. Phantom Requiem for the phantom depicts action, thriller, mystery and crime. Even though it's old, it's still worth checking out.
16. Another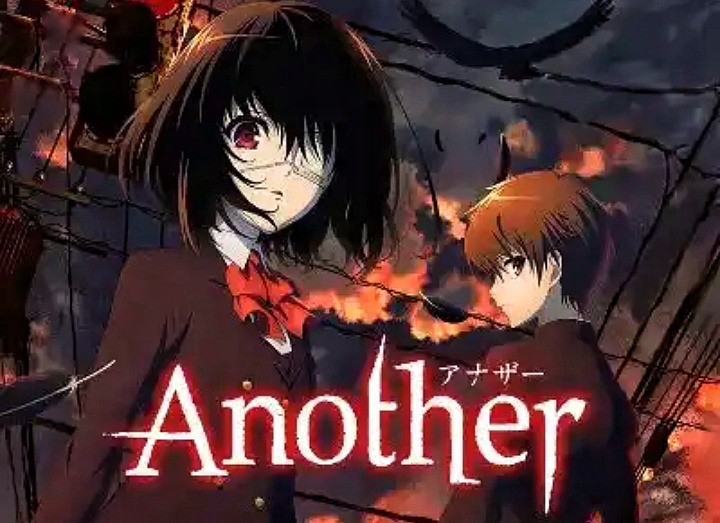 Another is an anime you should watch out for if you are interested in horror. The mystery, horror and drama anime is a story of a young man named, Koichi Sakakibara who transfers to a new school where he finds himself drawn into a mystery involving a girl and a series of gruesome deaths follows along the way.
17. 91 Days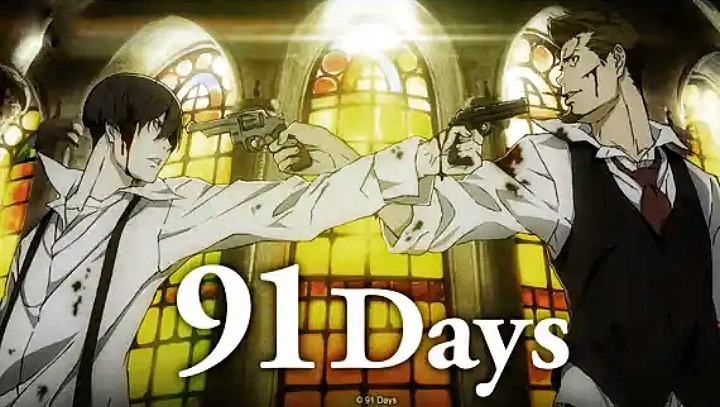 The story is within the town of Lawless, Illinois during Prohibition in 1928, where brewed liquor dominates the black market. A young man whose family was murdered during a mafia dispute, seeks revenge against the Vanetti Family, particularly, its don. 91 Days is an anime you'd want to take a seat down and follow up each piece of its story because it counts along. Picturing a mafia-like standard way of life, it's pack with drama, crime and action.
18. Goblin Slayer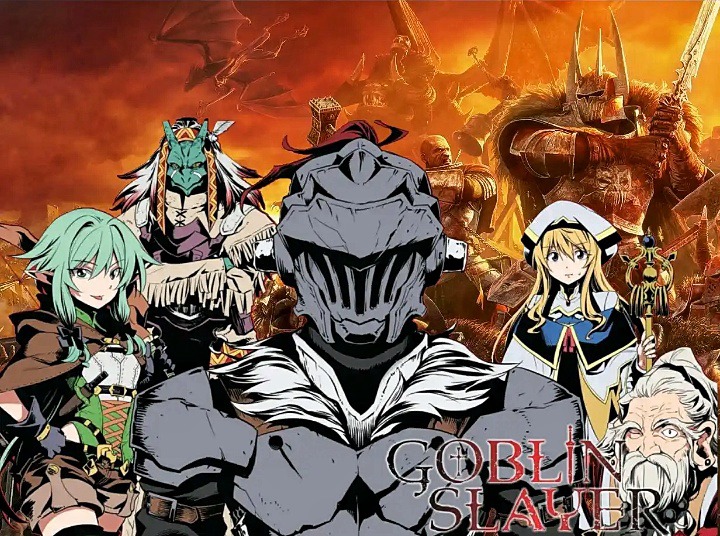 This Japanese dark fantasy horror packed with adventure is one of the rated adult anime. It's story line depicts a man who calls himself Goblin Slayer who makes his living by killing all goblins he encounters but one day he meets a friend who is an inexperienced priestess and his life begins to become more intense.
19. Ghost in the Shell: Stand Alone Complex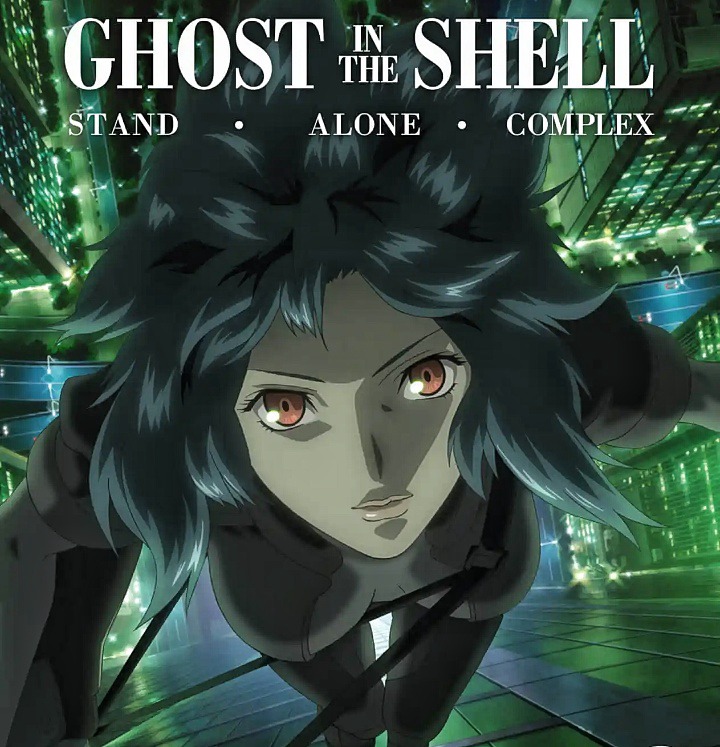 Ghost in the Shell: Stand Alone Complex is one of the most popular animes and you should check it out. The story depicts a female cyborg in the year 2030, who works with some intelligence agency and goes out for futuristic adventures with her support team. It strongly encompasses the genres of action, adventure, sci-fi, crime and thriller.
20. Banana Fish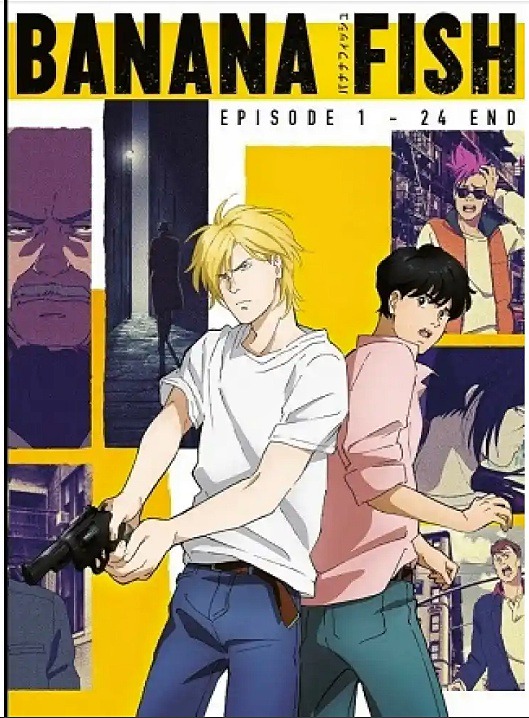 Banana fish portrays topics ranging from race relations, gangs, sexual abuse and LGBT related views. The story captures the war between a mafia boss named Dino and a young New York gang leader, Ash Lynx, who has a relationship with Eiji Okumura, a Japanese photographer's assistant. Banana Fish cut across the genres of action, drama and Shounen Ai.
Please like, share and follow by clicking on the follow button at the right top.
Alright, which of the anime will you love to watch?
Content created and supplied by: BenDanor (via Opera News )
Opera News is a free to use platform and the views and opinions expressed herein are solely those of the author and do not represent, reflect or express the views of Opera News. Any/all written content and images displayed are provided by the blogger/author, appear herein as submitted by the blogger/author and are unedited by Opera News. Opera News does not consent to nor does it condone the posting of any content that violates the rights (including the copyrights) of any third party, nor content that may malign, inter alia, any religion, ethnic group, organization, gender, company, or individual. Opera News furthermore does not condone the use of our platform for the purposes encouraging/endorsing hate speech, violation of human rights and/or utterances of a defamatory nature. If the content contained herein violates any of your rights, including those of copyright, and/or violates any the above mentioned factors, you are requested to immediately notify us using via the following email address operanews-external(at)opera.com and/or report the article using the available reporting functionality built into our Platform See More