Nigeria's Entertainment Industry is full of competition and many celebrities are working very tirelessly to remain relevant in the Industry. They are human beings too and shouldn't be judged because of mere dressing and luxurious lifestyle. Luchy Donalds is earning her money and she doesn't care what people think about her, because no matter what you do people must speak.
Our Nigerian ladies are endowed with Beautiful like the droplets of the morning mist on a rose blossom. A decoration of courage, tall, elegant like a morning Angel. And one of those ladies who are blessed with natural beauty is Luchy Donalds.
Luchy Donalds is a Nollywood fast-rising actress, model, and TV personality. She is very wonderful, intelligent, competent, efficient, and talented in acting and translation of movie roles. She knows how to interpret her role very well and can fit in any character given to her by movie directors and producers in Nigeria.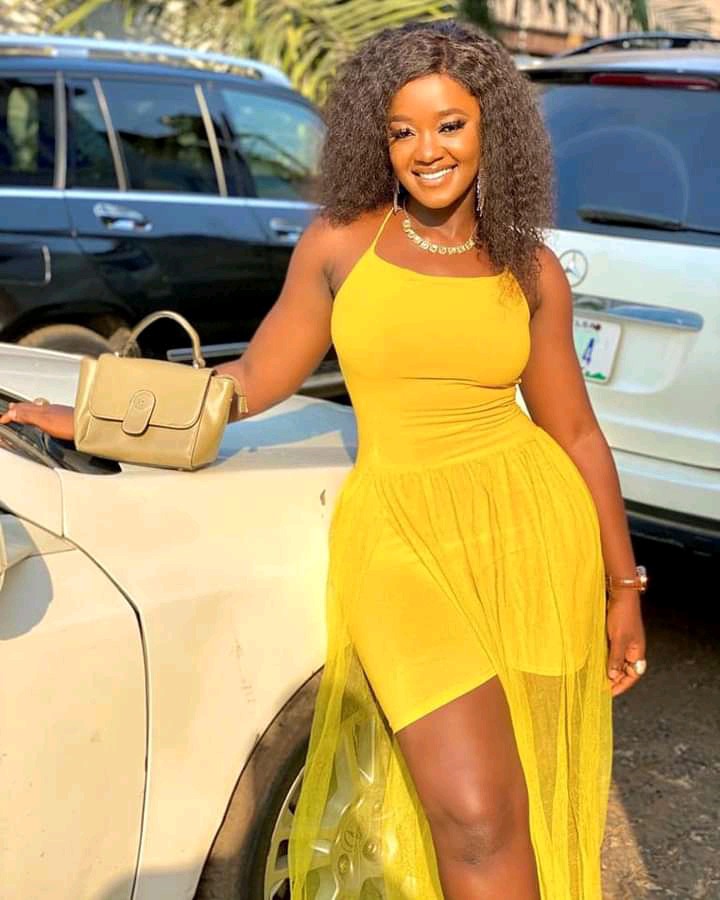 She was born on 28th May 1991 in Owerri, Imo State in the southeastern part of Nigeria. Luchy Donalds is a professional Nollywood actress who has made her influence recognized in the Nigerian movie industry popularly known as Nollywood. She joined the Nigerian movie industry popularly known as Nollywood in 2006 and has featured in many blockbuster movies and still counting. She has learned a lot from her senior colleague who has gained many years of experience in the industry.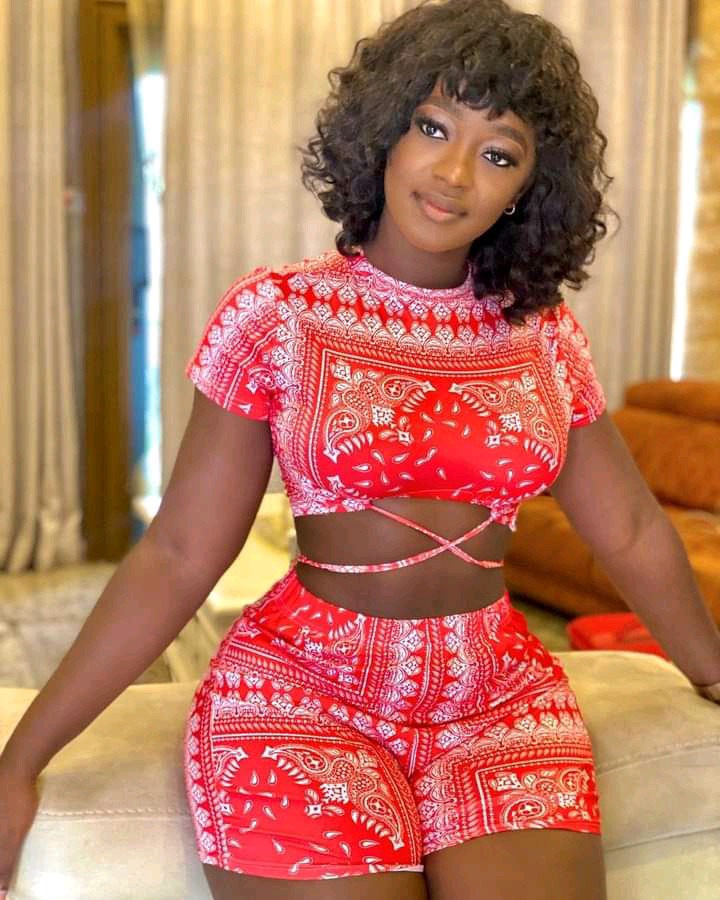 Luchy Donalds is presently single and not yet married. Nobody knows whether if she has a boyfriend or not. She doesn't talk or even flaunt her relationship on her Instagram or any of her social media handles. She has also received the appreciation of her fans nationwide due to her frigid quality and the uniqueness of how she performs her thing.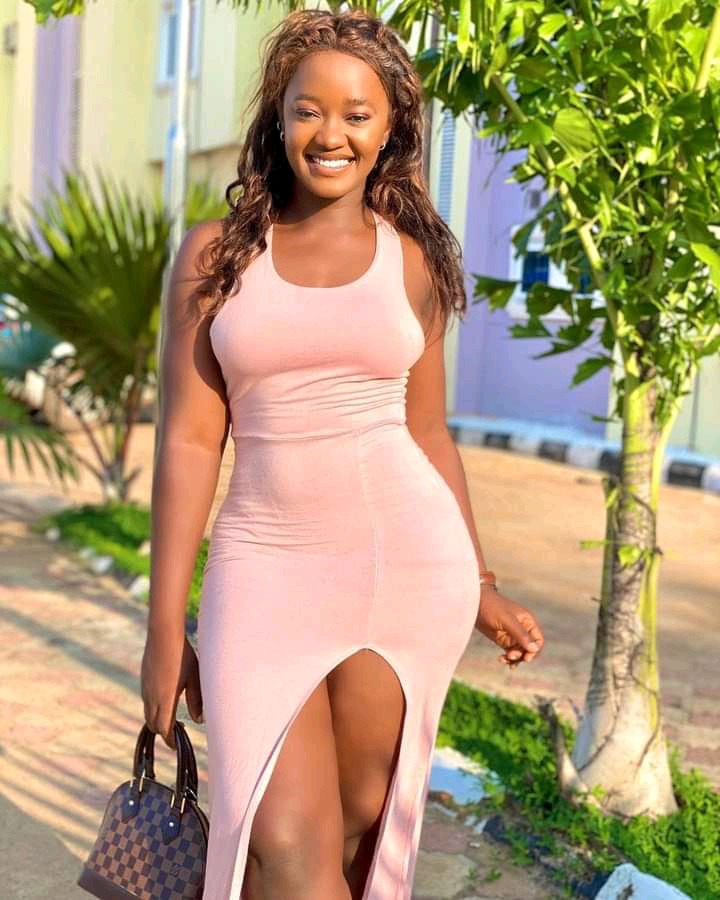 Luchy Donalds is popularly known for her elegance, dressing, and stunning body prestige. Lately, she uploaded a picture on her Facebook page which she tagged. "It took me a long time not to judge myself through someone else's eyes" still your girl Luchy Donalds.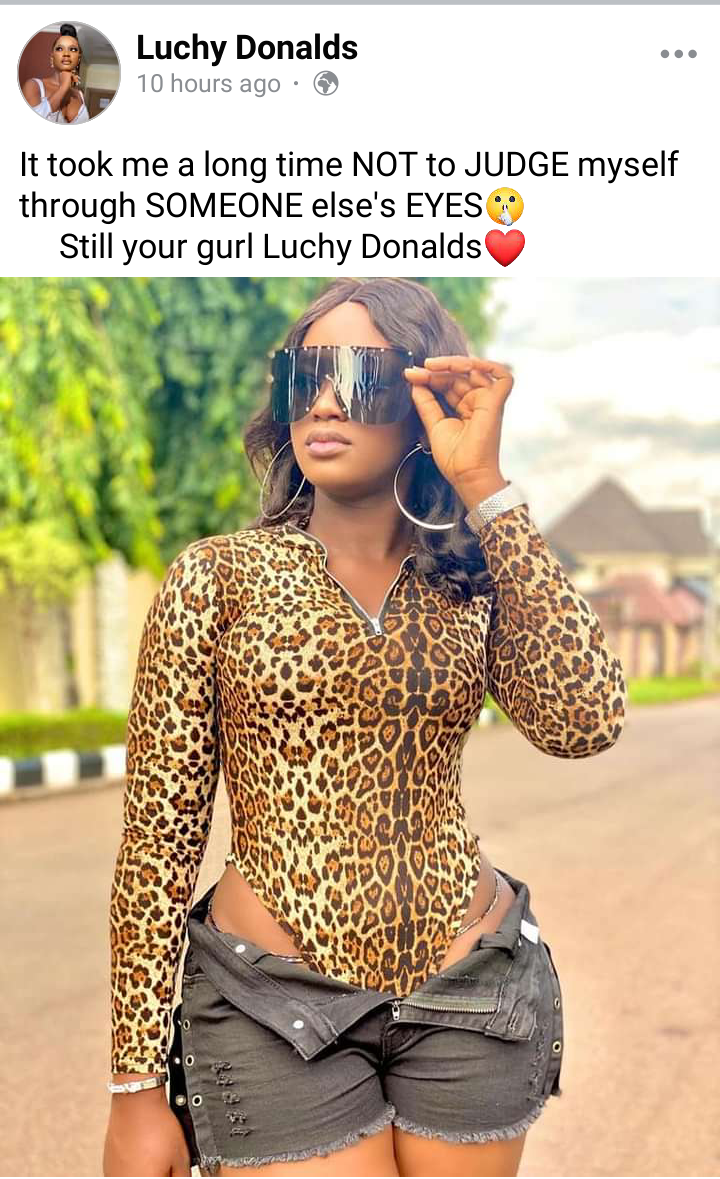 Nevertheless, she was criticized for indecent dressing after she shared a sensual image on social media. The picture spark controversy on Facebook and some of her fans advised her.
There is a popular saying, the way you dress is the way you will be addressed. In other to avoid disappointment and problems we need to dress responsibly especially in public places like schools and church.
However, fans couldn't take it easy on her and went further to tell her "you're already beautiful, stop going necked.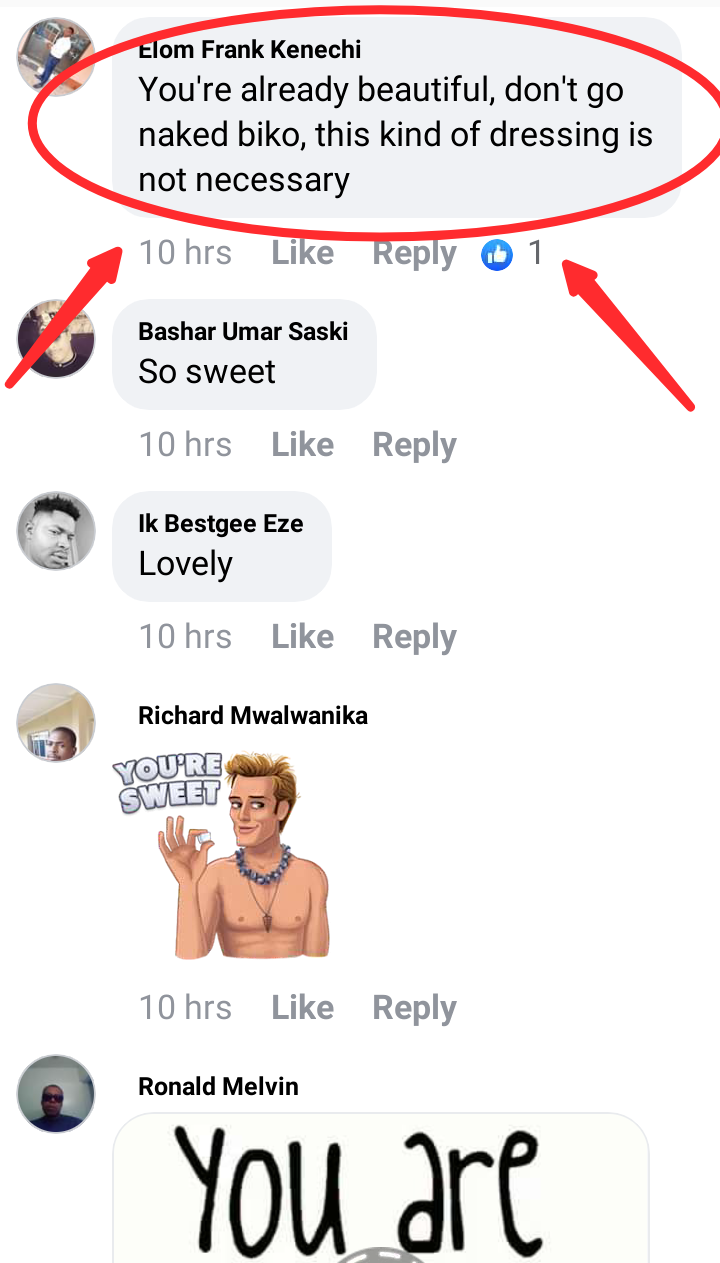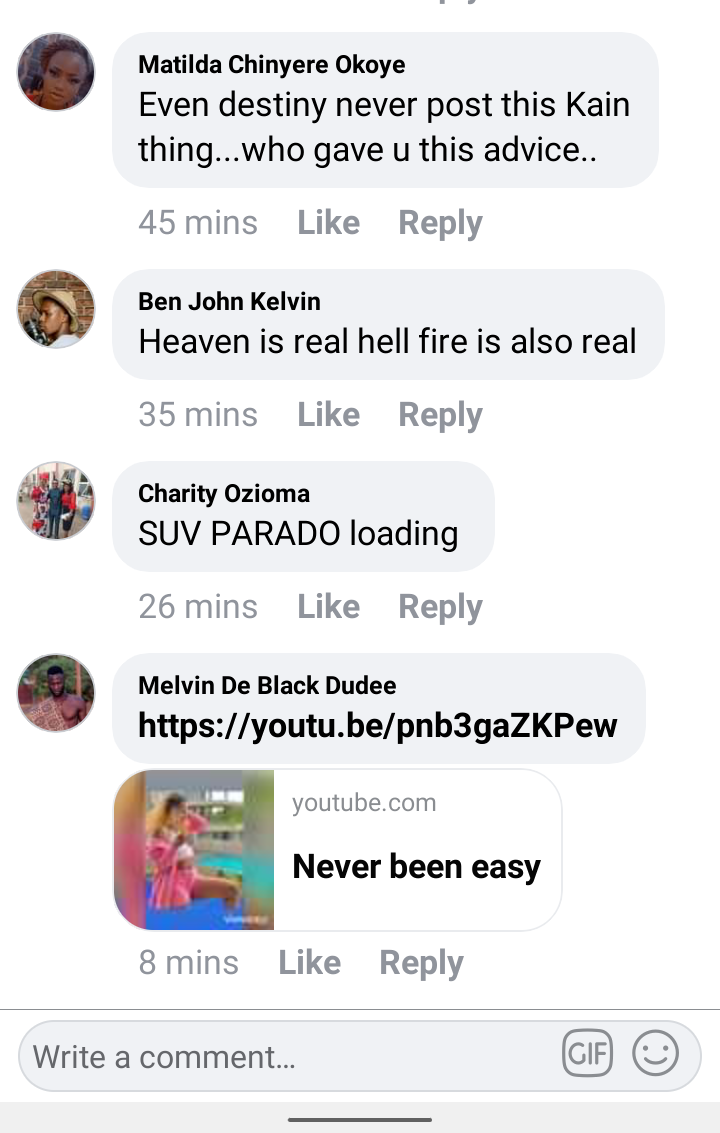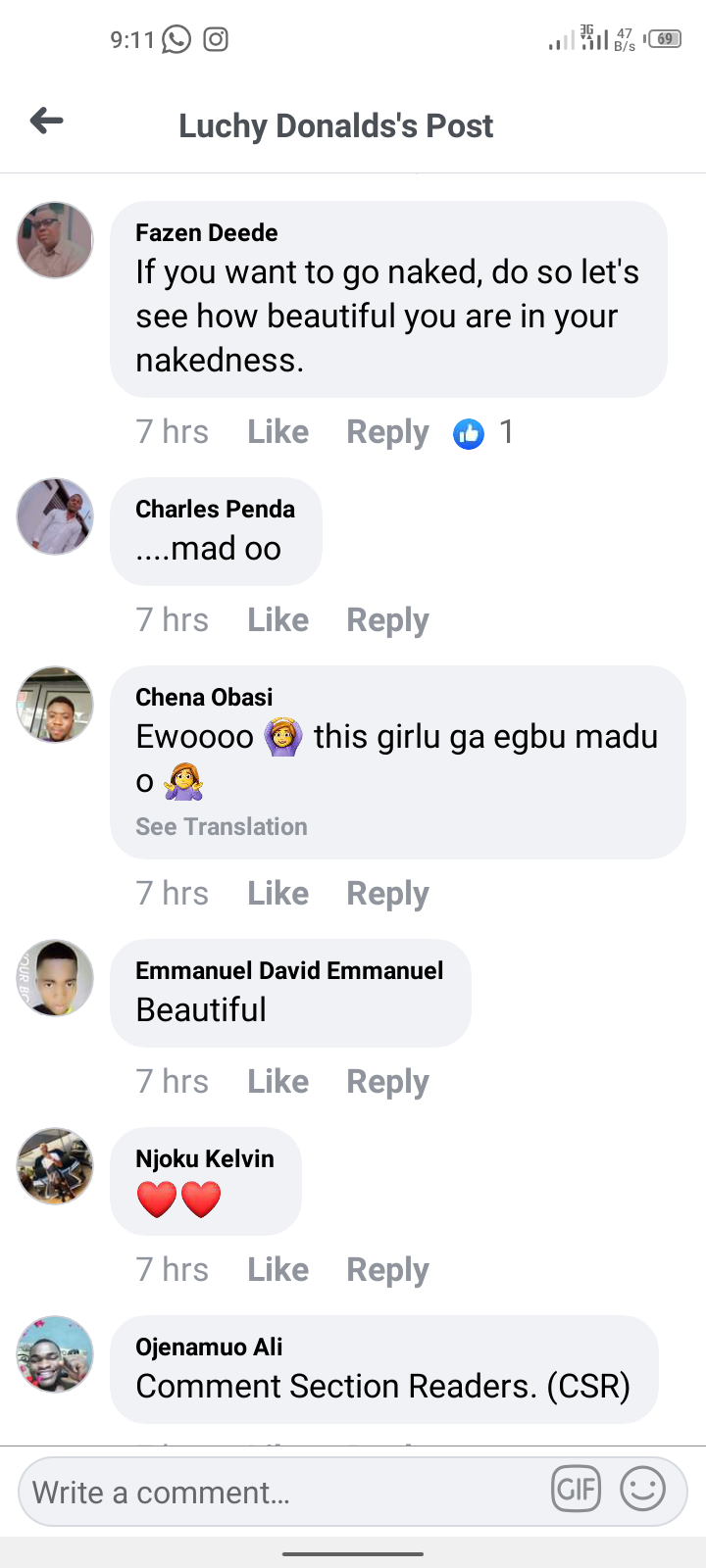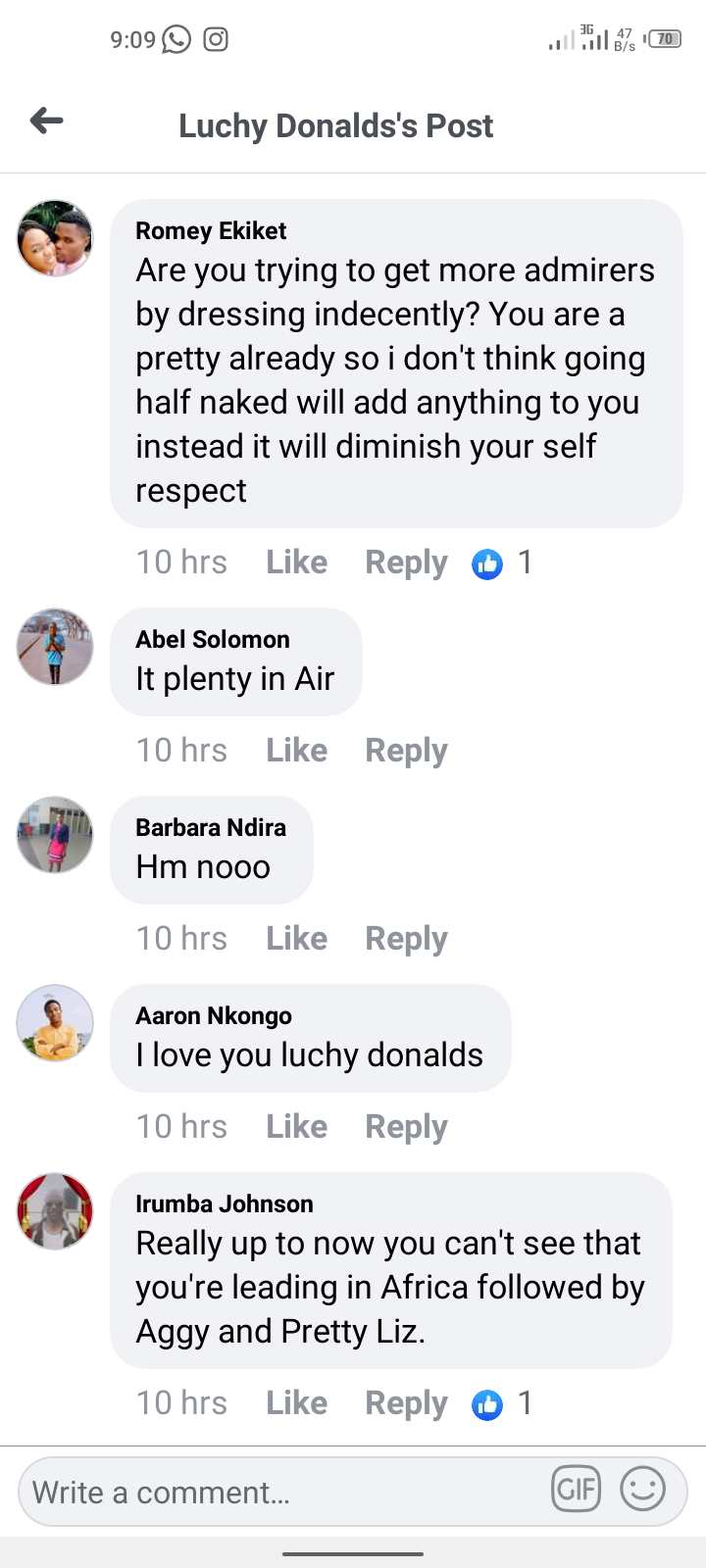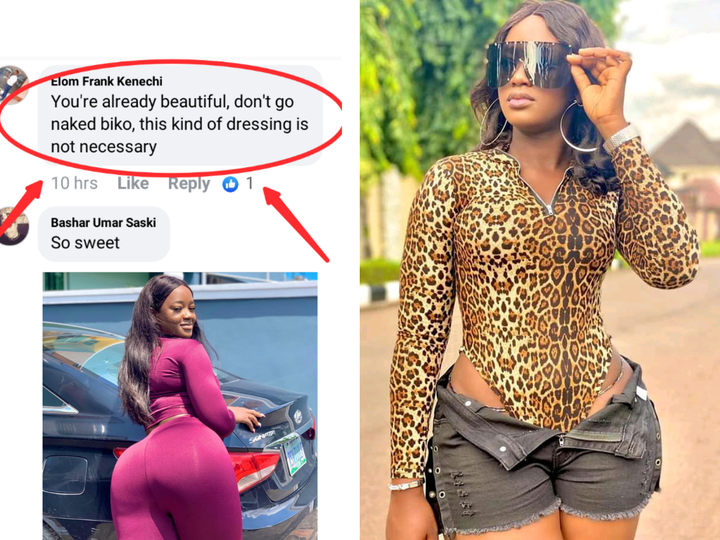 Let me know your opinion in the comments box and don't forget to share with your friends and family have a good day.
Comment
Share.
Follow
Like and share with friends and love ones. Follow for more fabulous updates.
Content created and supplied by: The_East_Net (via Opera News )