What's happening here? Strange photos of a boy and two girls at a restaurant surface online.
Nigeria is a cruise country I swear. Everyday is a joke day. New news, trends and all kinds of things and events happens daily. Infact it has become normal.
Just today, this strange picture of a guy and two girls surfaced online. The photos were shared by Instablog.
In the pictures as you can see, the guy and the girls sat around a restaurant table. It was obvious they all came together. But the strange and funny thing about the pictures is that, the girls were seen eating and enjoying themselves, While the boy sat empty with no food, even water was not on his side of the table. He sat like someone shocked or surprised.
See the pictures below. What do you think could be the situation now?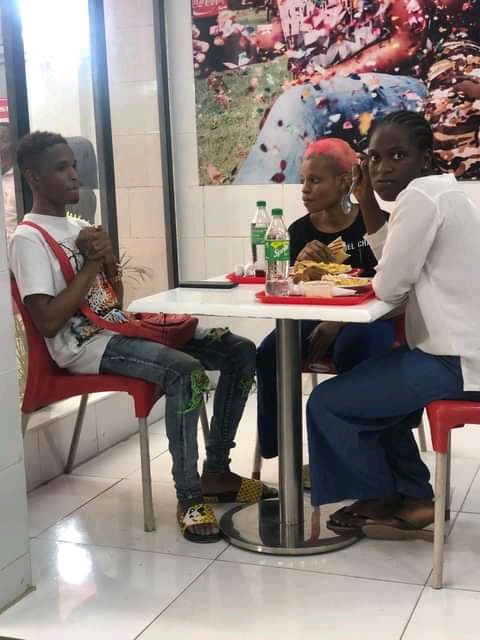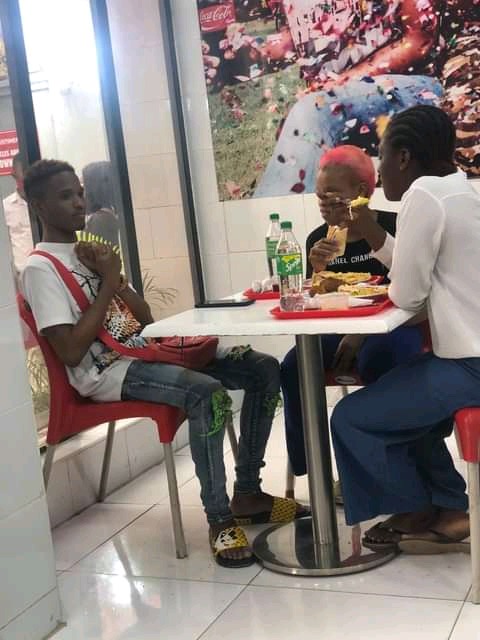 I think maybe he wasn't able to pay for himself or he took them out and the payment was high so he had to forfeit his own food. Or maybe he did something wrong and the girls are holding it against him. Who knows? There are alot of possibilities in this case. Or maybe he caught them there or something.
So what do you think kept that boy in the condition? Let me know you much valued opinion in the comments section below.
Share, comment, like and follow me for more.
Content created and supplied by: EmeraldStones (via Opera News )