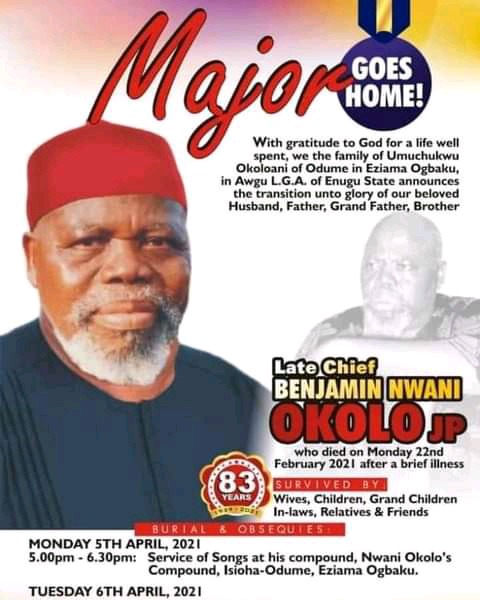 With gratitude to God for a life well spent, the family of umuchukwu okoloani of odume in eziama ogbaku, in Agwu L.G.A. of Enugu announces the death of their beloved brethren who passed in to glory on Monday 22nd february, 2021 and will be buried on 5th of april, 2021.
We pray and ask God almighty for the soul of Sir Ben Okolo, that his soul may be accepted into heaven.
As he has serve humanity through fostering the culture if this our great land, we join the family in honoring him for what he has done and pray that he may enjoy the fruit of his labor.
The family needs the whole public to join them on that very day. Your presence and love are needed for their consolation. He lived a great life of 83 years and he is supposed to be honoured.
Like and share for everyone to see.
Content created and supplied by: Alexmik9 (via Opera News )