Just 2 days ago on twitter, @tokstar which is Toke Makinwa's twitter handle made a post to men.
She posted some photos that highlighted the admirable shape of her body, that she has apparently worked on.
Posing in a wine coloured bikini, she went on to say that, Neither she nor any woman she know does any body enhancement because a man.
Every beautification process women go through these days (from making up, breast implant, butt enlargement to liposuction) is because of their satisfaction and their satisfaction alone - this is according to TM.
Photos below;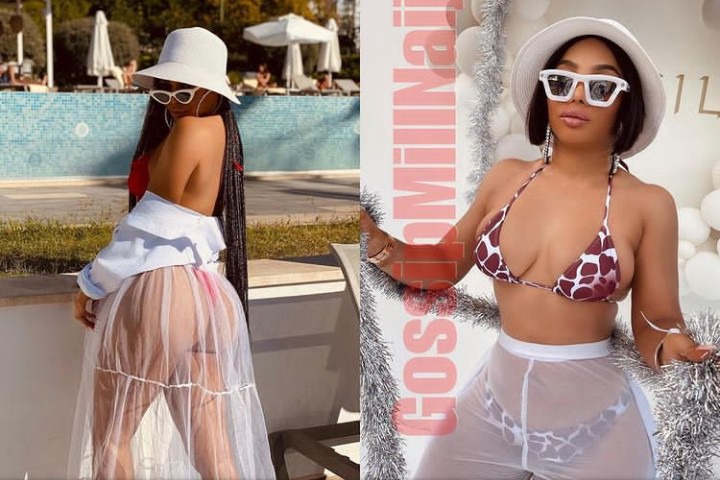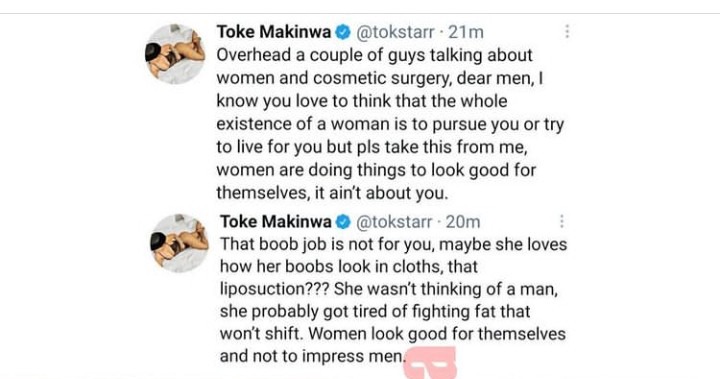 In her words, "That boob job is not for you, maybe she loves how her boobs look in cloths, that liposuction??? She wasn't thinking of a man, she probably got tired of fighting fat that won't shift.
Women look good for themselves and not to impress men"
Fantastic... what are your two pennies my people, Sense or nonsense?
Please do well to like and follow for more entertainment updates thanks.
Content created and supplied by: TomiBeckley (via Opera News )