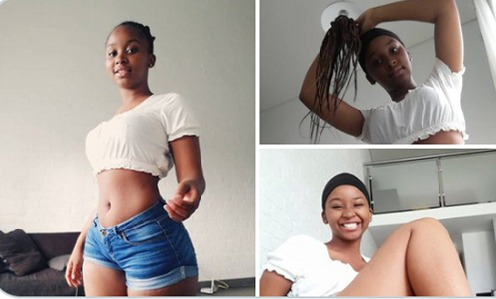 Wonders shall not end, as everyday we see and hear beautiful things on the internet, few hours ago a girl identified as @Uwicyeza has taken to her twitter to thank God for giving her a beautiful body.
In her own words "Thank God For Blessing Me With A Body That Any Man Will Die For". She is indeed young and beautiful, but what I cannot say for sure is if indeed every man would want to die for her body as he claimed, because beauty lies in the eye of the beholder.
What might be attractive to one man, may not be for another man. But we are glad that at list she is happy, despite all the challenges of our time.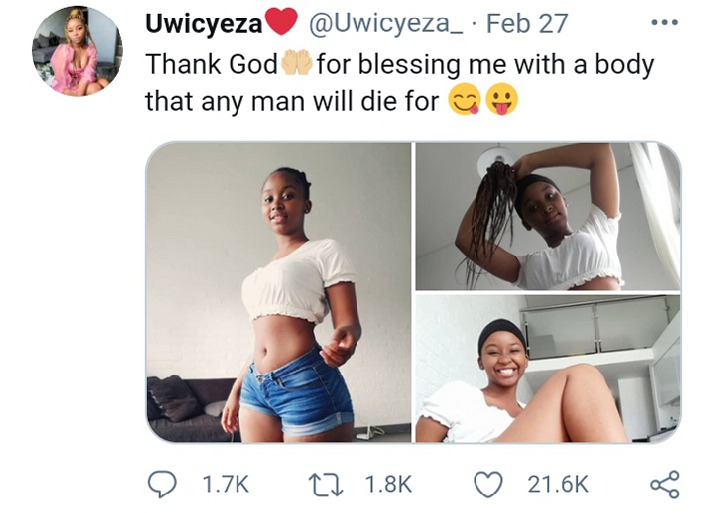 May God continue to guild and protect her, bless her with long life and prosperity, and also give her more grace to continue to contribute to the growth of the entertainment industry in Nigeria, Africa and the world at large.
What is your take on this? We would love to hear from you, as your opinion is very much important to us.
Do you think she has a great as she said? Let us get your view at the comment section.
Content created and supplied by: snipernews (via Opera News )