A Lady who goes by the Twitter handler Queen Mother was seen dropped a tweet attached with a picture of her eating Chicken on her Twitter account this morning. And in the tweet, she drops on her Twitter page was that her boyfriend always thinks she is too wasteful because she usually eats like a hoodlum. And while also posting a question to people on her Twitter account by asking them what does her boyfriend mean by that.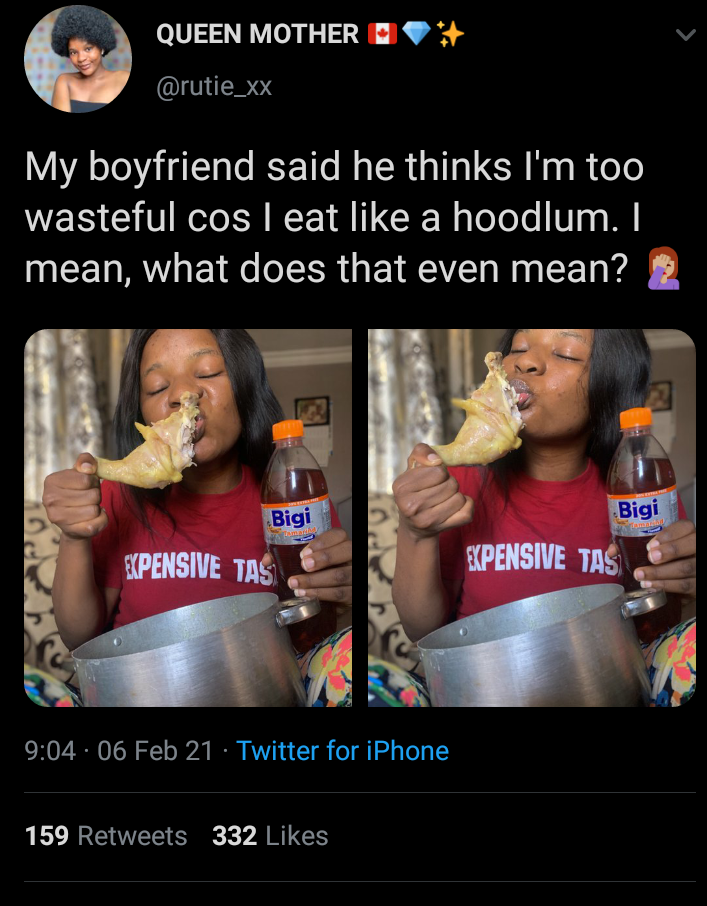 However, one thing that some people noticed in the picture posted by the lady and which made them react to the picture was that the chicken the young lady eating was not well cooked and which could be dangerous to her health.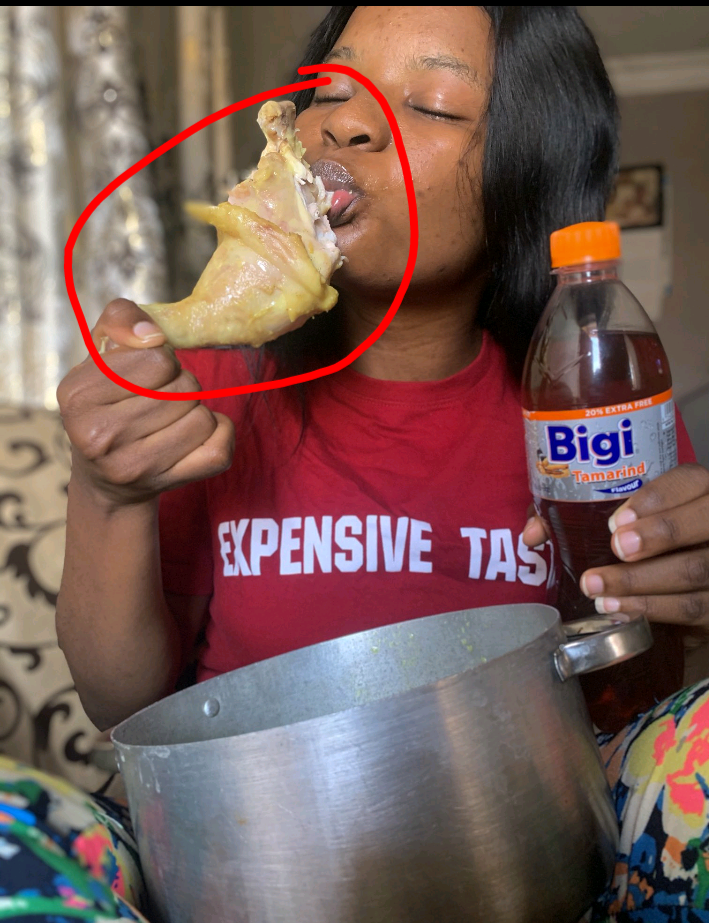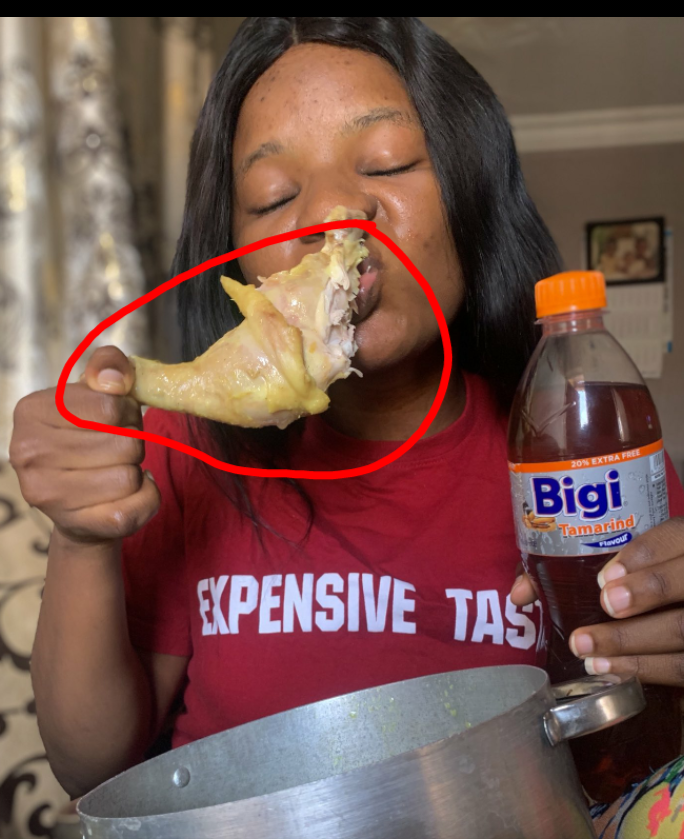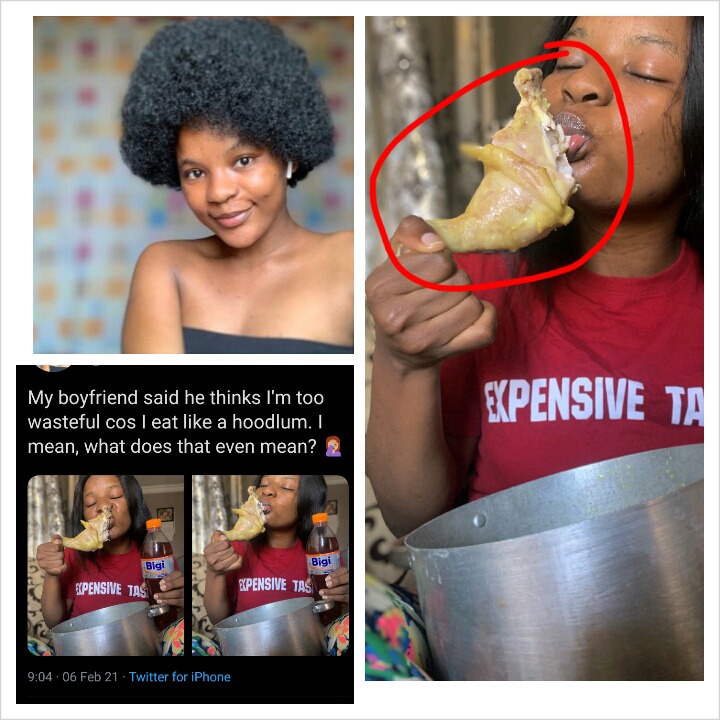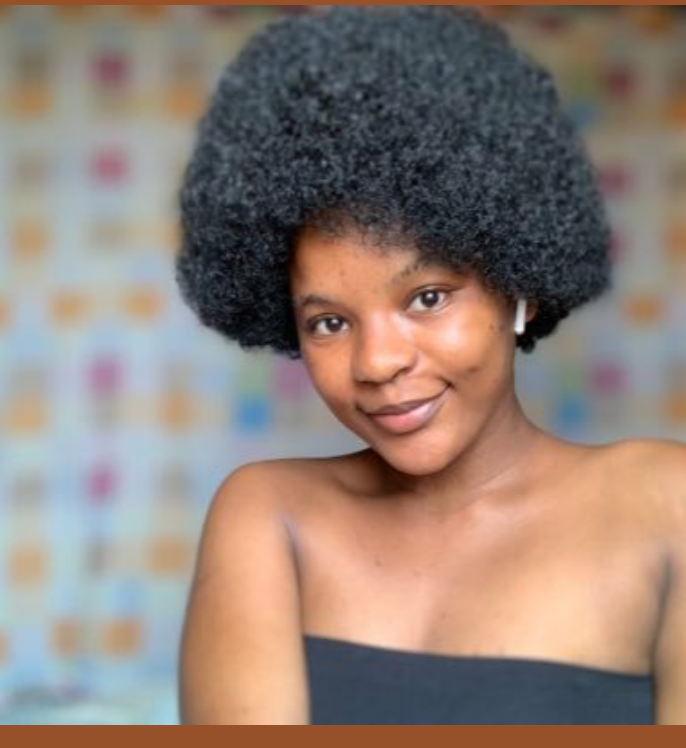 Though some people we able to find some funny part in the pictures with one particular individual named @ John_Wick_Of_ Abuja throwing a jab at the lady by posting this.
 @ John_Wick_Of_ Abuja 
"Madam, if we check the dictionary for the word "Hoodlum", we would definitely find your photo attached.
Like wtf 😂😂😂😂
Here are some funny reactions to the lady post.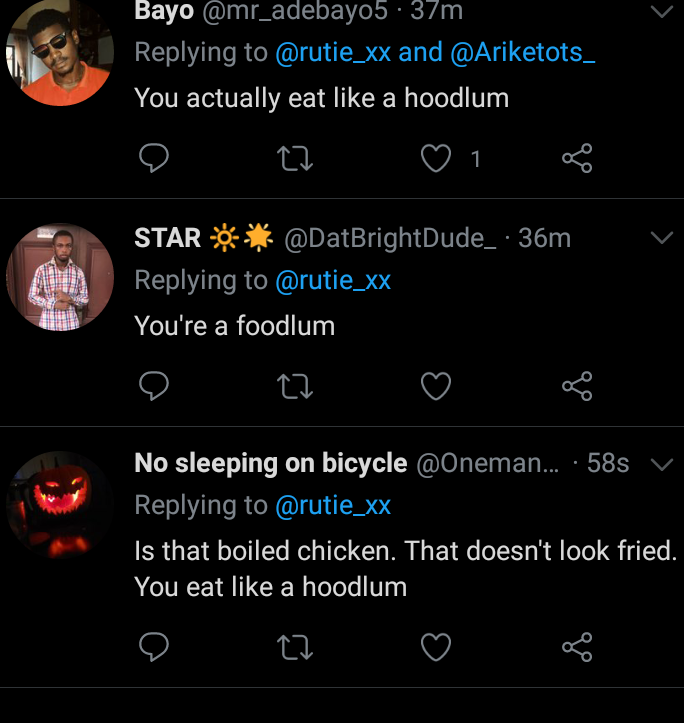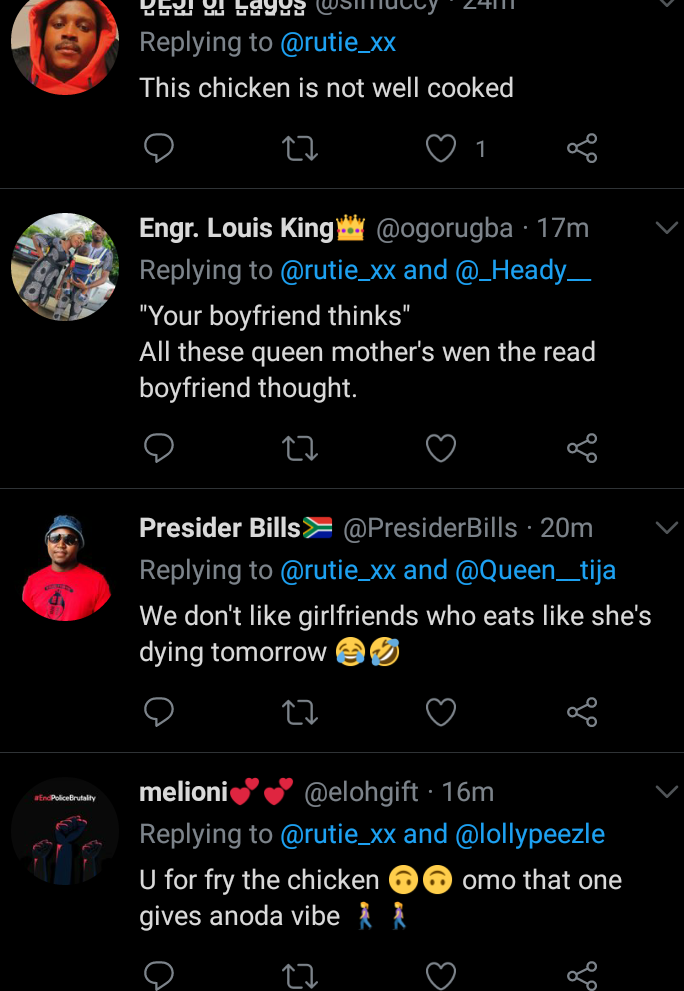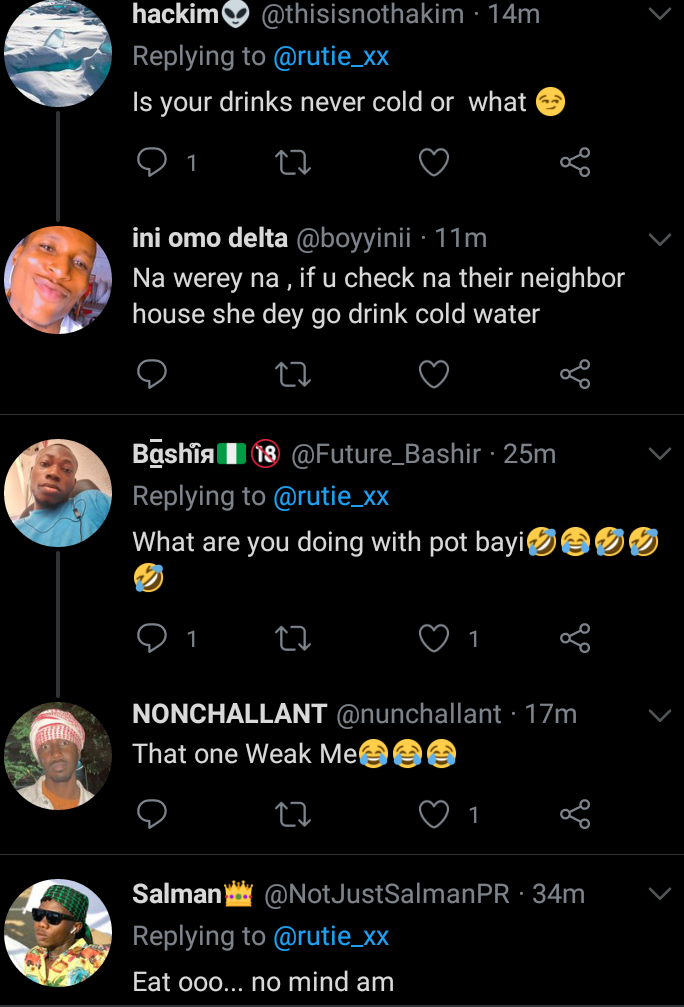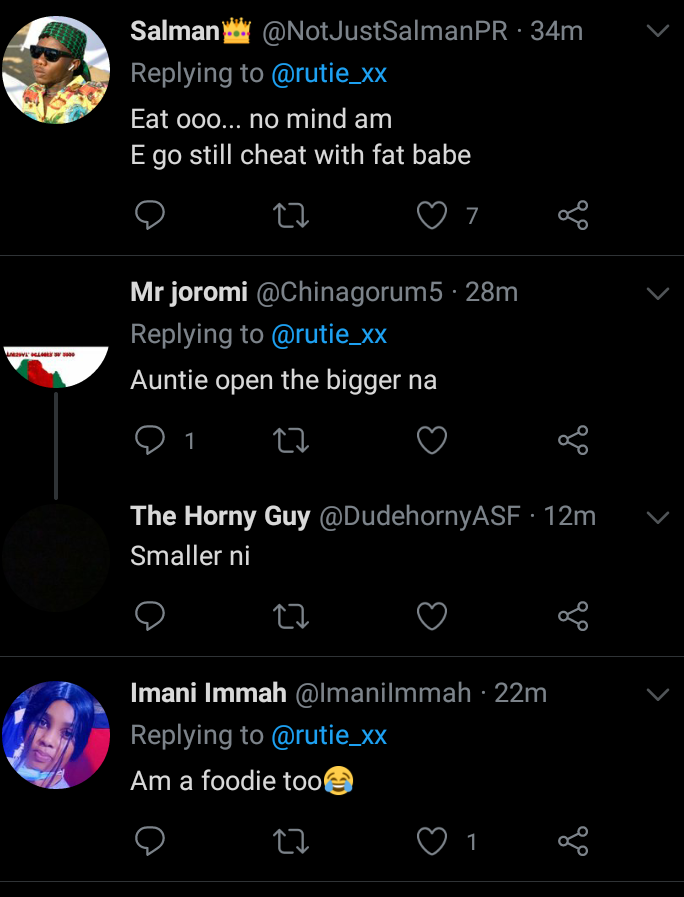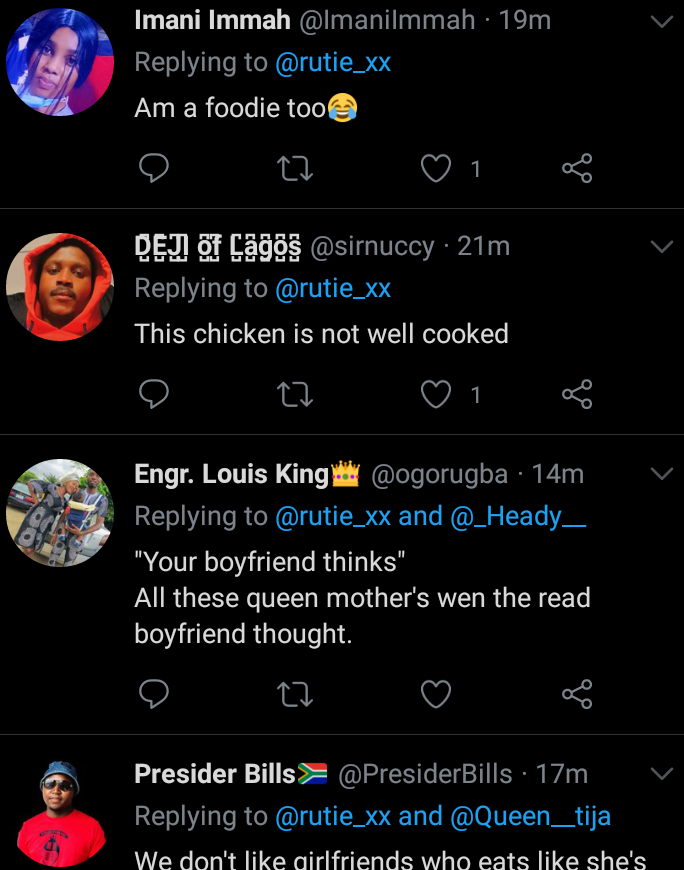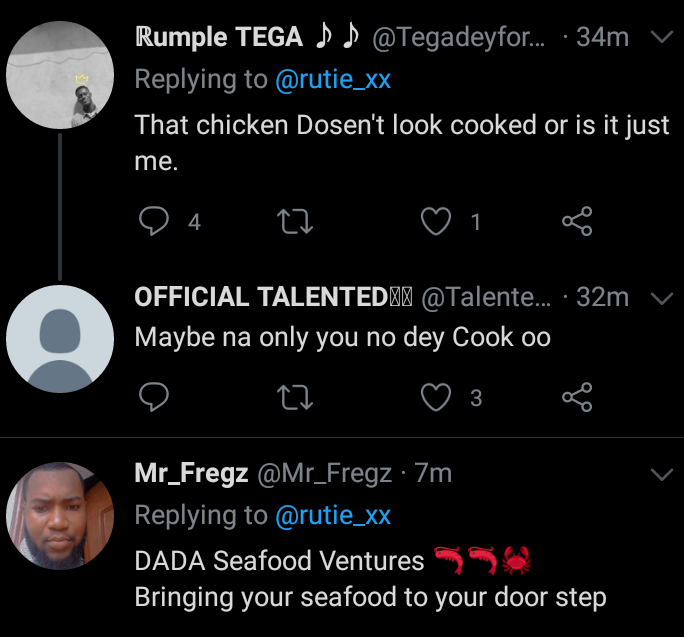 Content created and supplied by: SportsClarified (via Opera News )