The Nigerian female blogger Blessing took to her Instagram page to blast women who said that Destiny Etiko's newly bought car was given to her by a man.
She wrote ; "This has been trending... But wait ooooo, they said it was one man that bought her the car, dear beautiful ladies, women and girls, shebiu have man and you have toto, good how come your own is not effective??
Idiots....
I saw women's comment, and I pity them, you know how she bought car oya use same way buy ur own na, Ndi high way.
You always know how people do it but yet you can't do it for yourself. Ndi ala"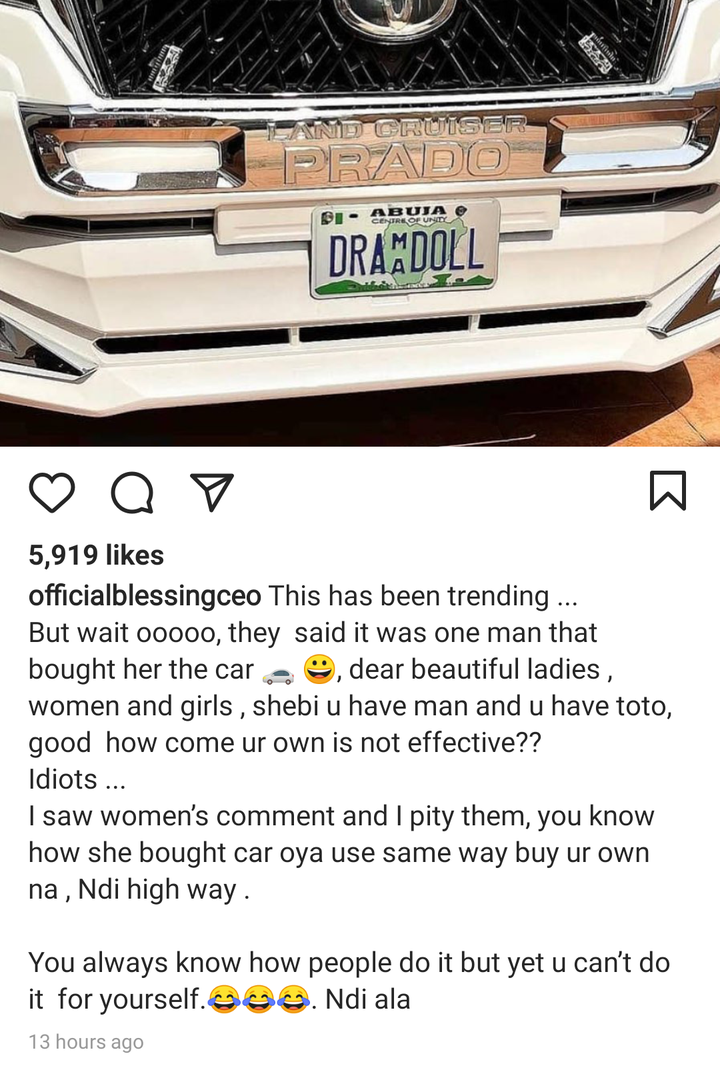 I still don't understand why people can't just let Destiny Etiko drink water and drop cup. Since the veteran actor bought herself a new car, people have not stopped talking, saying that the car was given to her by a man.
All the time she has been working hard no one saw her, but now that she bought herself a new car, it is now a man that bought it for her.
Stop working hard to tarnish people's image. Put that your energy in your work place and mind your business.
Sometimes, I wonder what people get from tarnishing other people's image.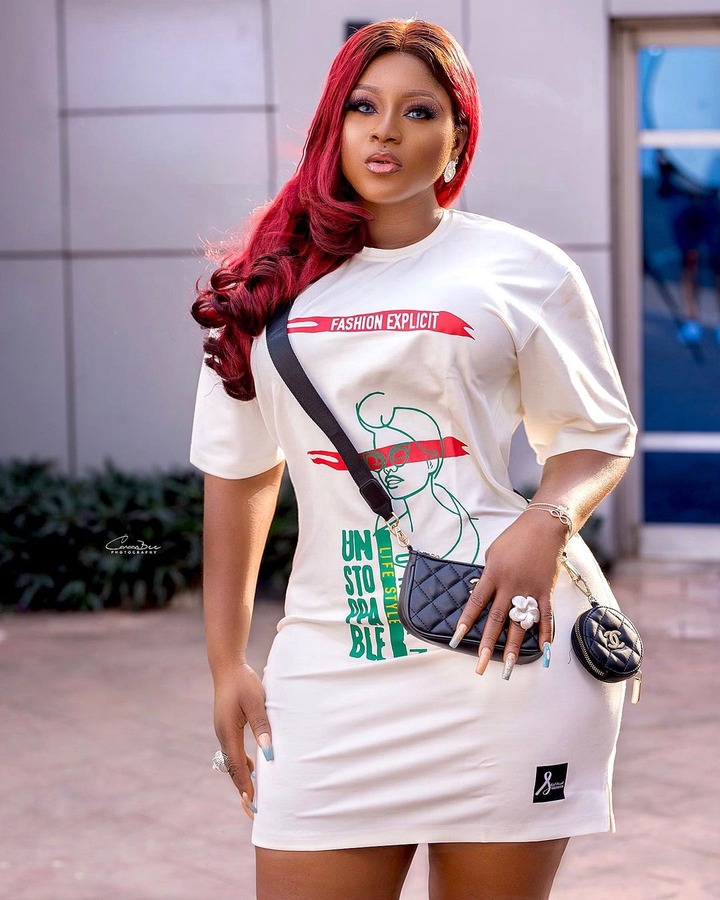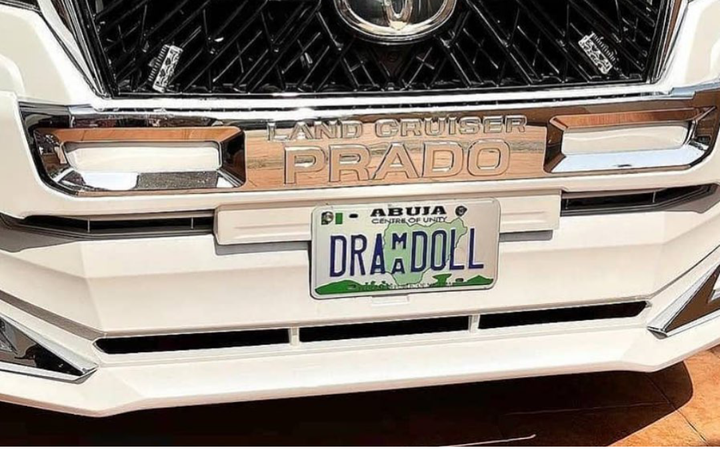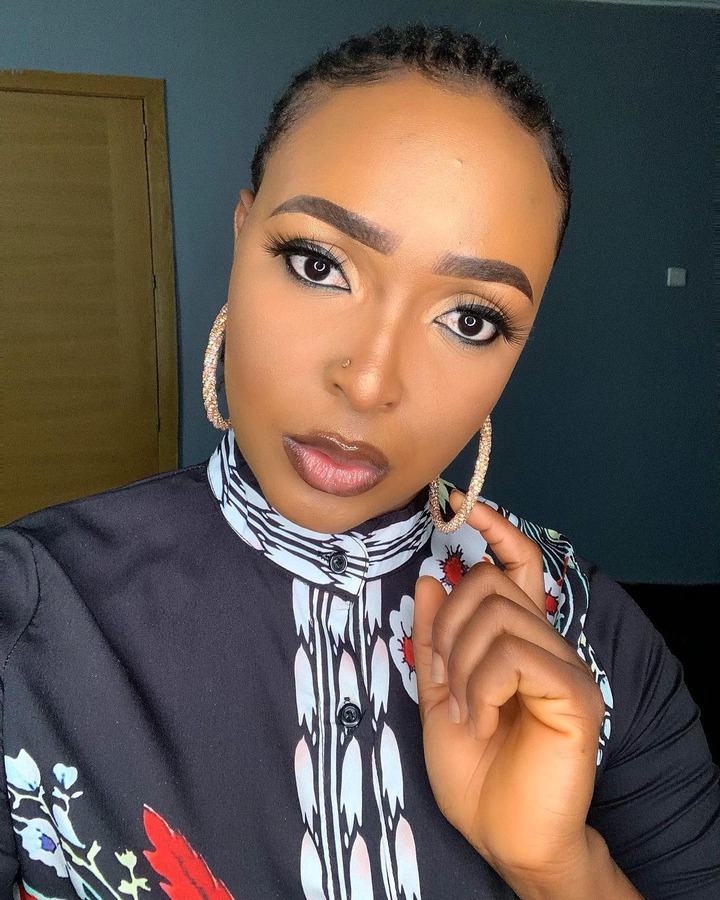 Photo credit: Instagram
Content created and supplied by: Henrblakes (via Opera News )