Internet personality and cross dresser Bobrisky made a huge promise to his fans a few moments ago, when he declared that he would pick someone from the streets every month, and make that person a celebrity. Attached to the post he made on Instagram, Bobrisky promised to follow the chosen person on social media, give the lucky soul one million naira, and also make the person famous by granting that person an internet space. He went further to say that his intention is to impact people's lives, and getting a tattoo of his face is not the only reason why he would help a fan.
Bobrisky's post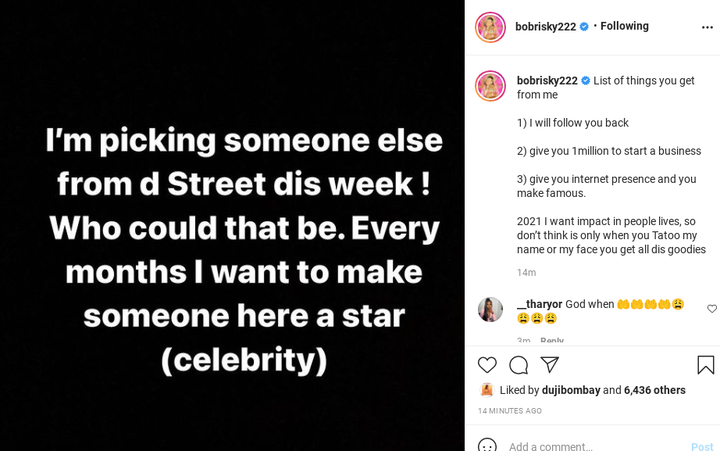 Even though it might seem like Bobrisky is bluffing due to the huge promises he has made, one truth about this man is that he always fulfils his promises. There has been no viral complaint of Bobrisky making a promise, especially to a fan, and failing to fulfil it. He always keeps to his words, and that makes his latest promise to help people feel more tangible.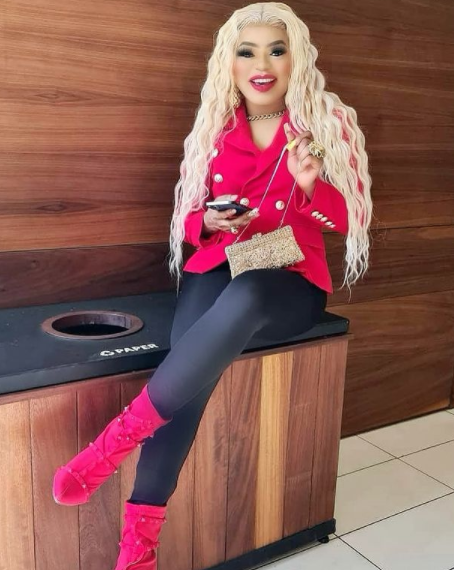 To further prove the point about Bobrisky's fulfilment of promises, less than a month ago, Bobrisky made a few similar promises to a lady called Grace who tattooed his face on her back. Bobrisky spent close to two million naira on this lady, and it include an Iphone 12, a shopping spree, and one million naira in cash.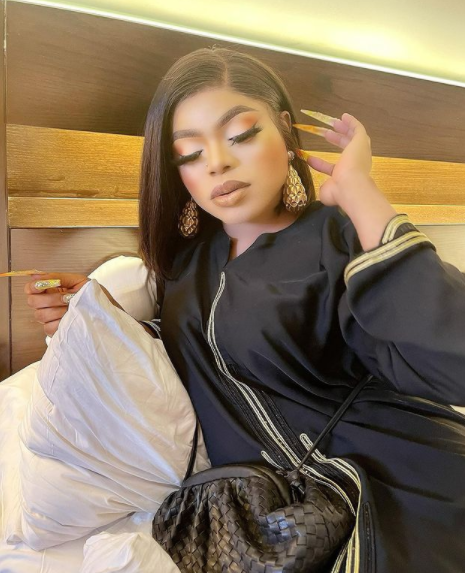 As for making his fans famous, Bobrisky might be able to pull that off because he has a solid standing in the Nigerian social media space. Social media is one of the biggest platforms, where some celebrities are made in Nigeria. This man will be able to make that lucky soul famous just with a few posts, and his loyal fans will seek to follow such a person in order to gather more knowledge, about him or her.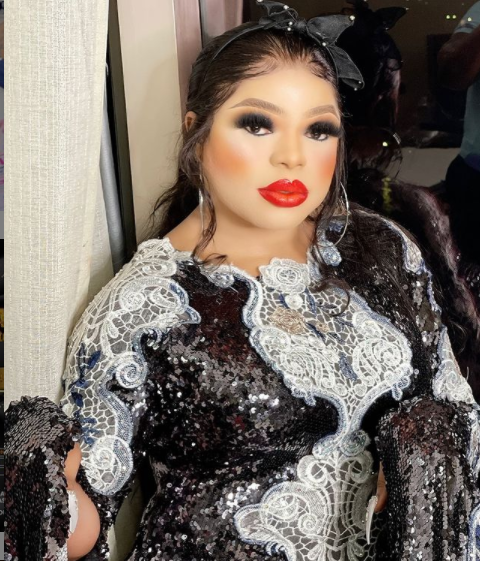 In conclusion, Bobrisky should not be doubted, as he has all the necessary tools to make the promises he made come to pass. The only thing the public can do is sit back, and watch who he will pick for his celebrity making quest.
Content created and supplied by: RetroHeart (via Opera News )