According to some observers, she is the one sibling in the Femi Otedola's family who doesn't get many controversies on social media. DJ Cuppy's younger sister Temi Otedola is quite reserved with her utterances online, she doesn't get into 'too much noise or hype', just taking things on a low-key. Though, as a glamour model her slaying mode is often exciting to savour, and obviously she expresses herself with much boldness. Her beauty & fashion vibes have been on-point, on a regular routine. But sometimes she runs into some perceived 'minor wrongs'; and interestingly in the latest photos she posted on her Twitter page, Temi is already getting trolled over her choice of style accessory while she was having a meal!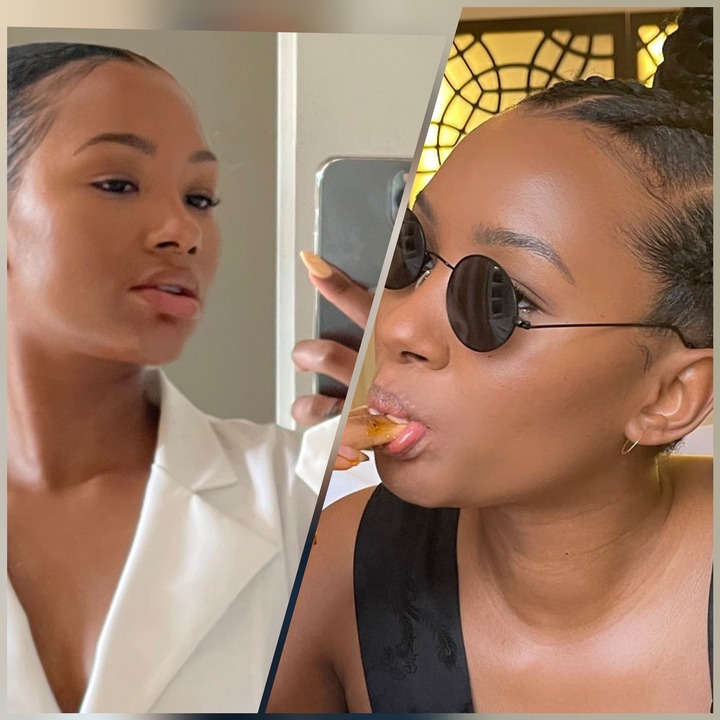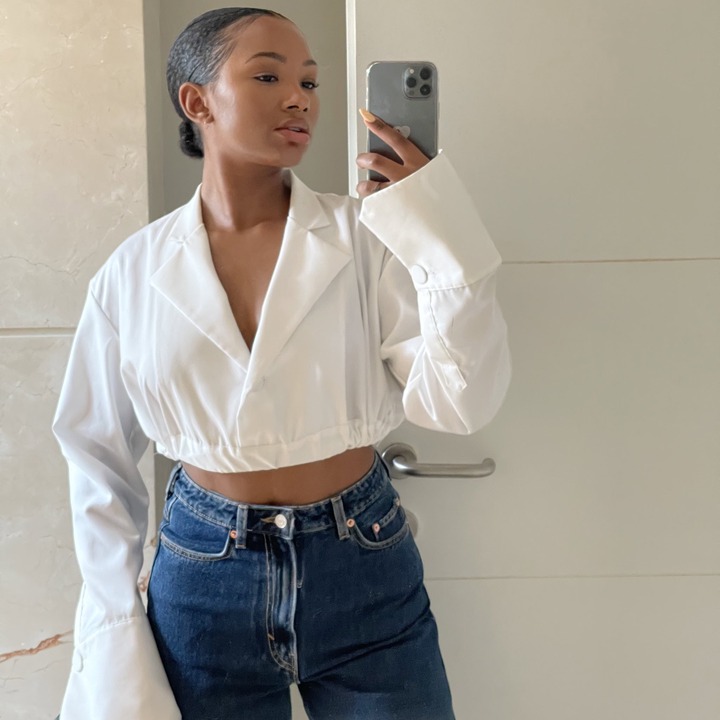 The somewhat shy actress & DJ Cuppy's younger sister Temi Otedola had uploaded on her Twitter page some photos of herself, as she was having some exciting moments with a meal. But, an interesting view of her rocking glasses in that period of eating her meal appeared to have raised more buzz among many observers!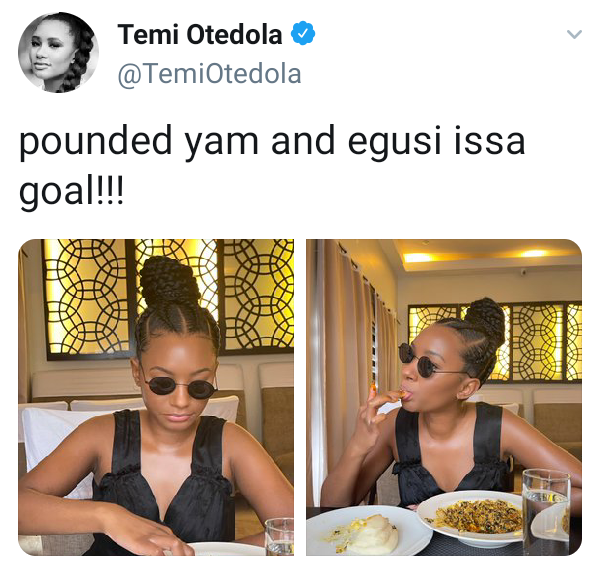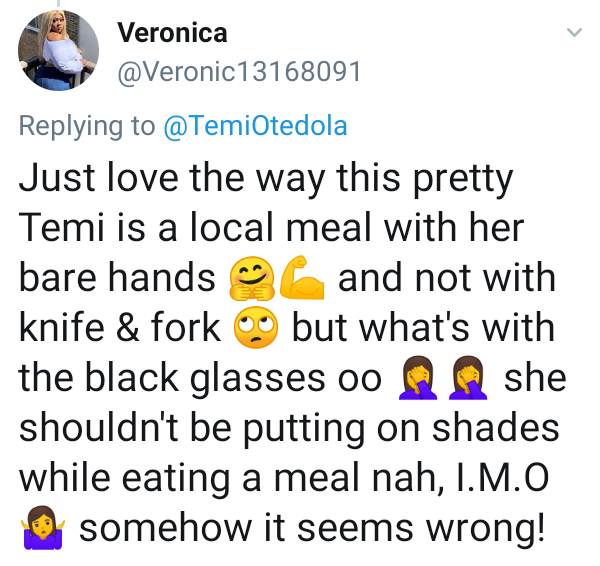 Some observers say, that it was not appropriate for her to be rocking glasses while eating a meal; and that, particularly, black shades are even worse!
One particular fan, who seemed unimpressed, even noted: "... 🙄 but what's with the black glasses oo 🤦🤦 she shouldn't be putting on shades while eating a meal nah, I.M.O 🤷 somehow it seems wrong!"
Checkout below the photos shared by Temi Otedola, which somewhat revealed her interesting eating mood: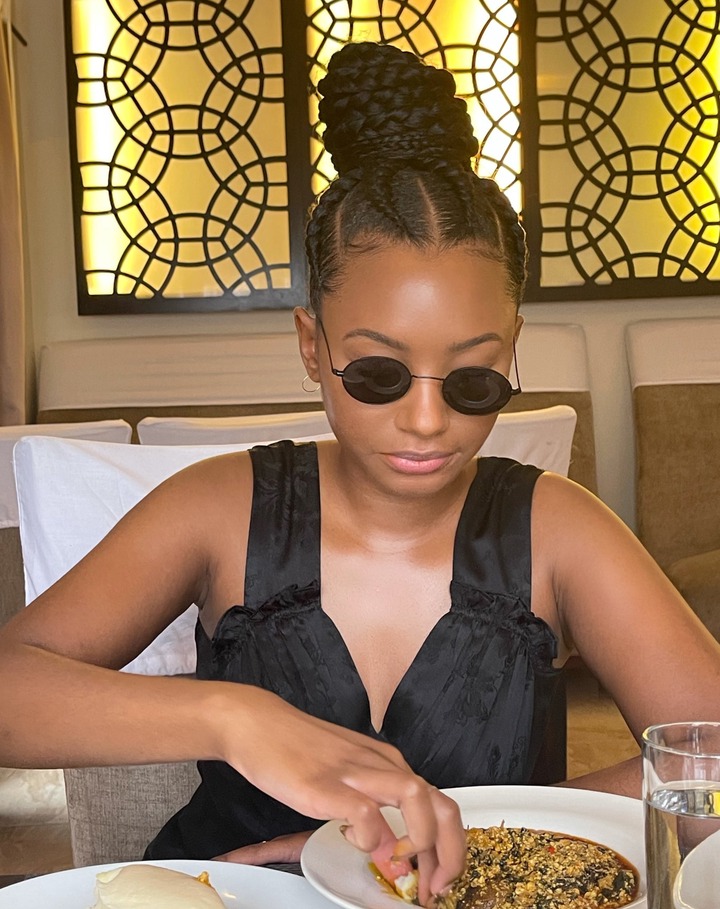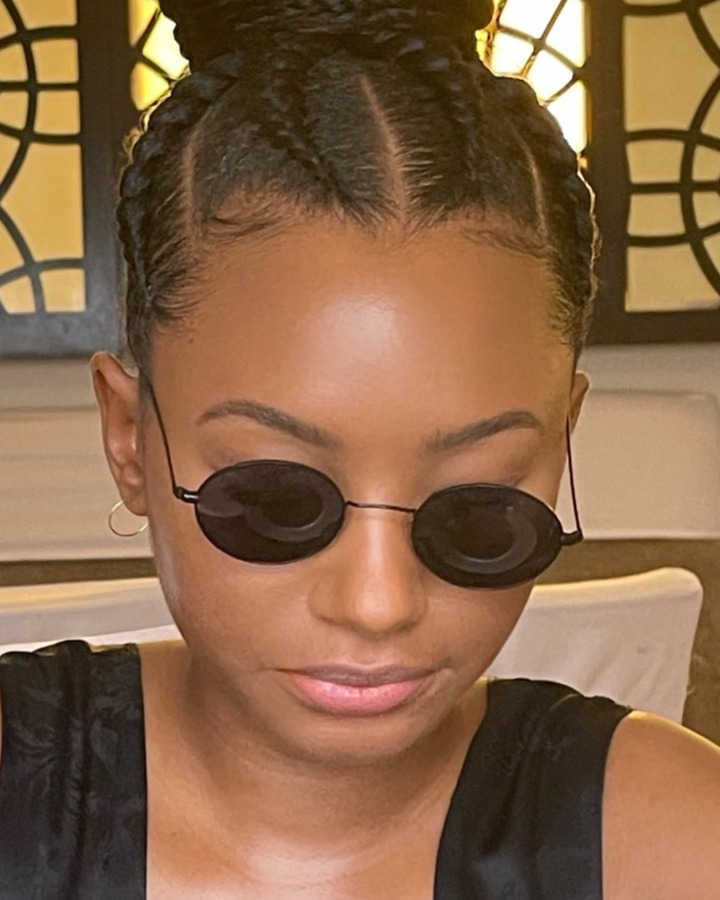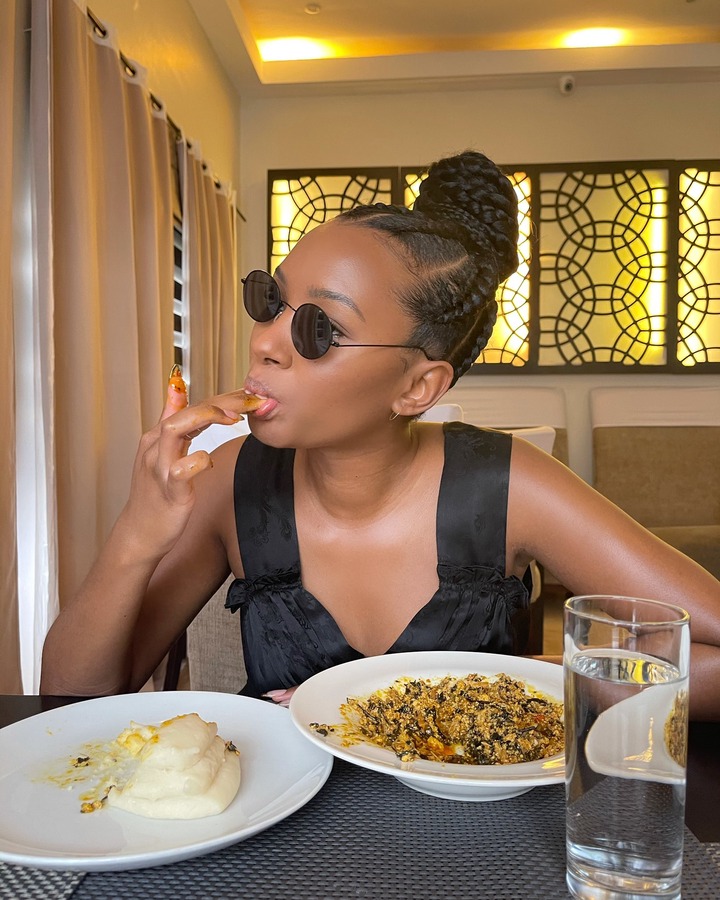 What do you think about Temi's choice of rocking black glasses while eating a meal?
Share your thoughts!
Content created and supplied by: OjaNaija (via Opera News )