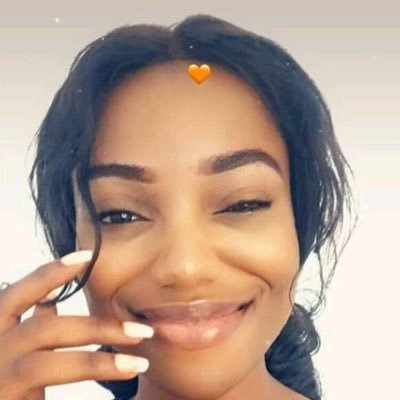 Reactions have followed as female twitter user, Vivian took to her handle to share an opinion.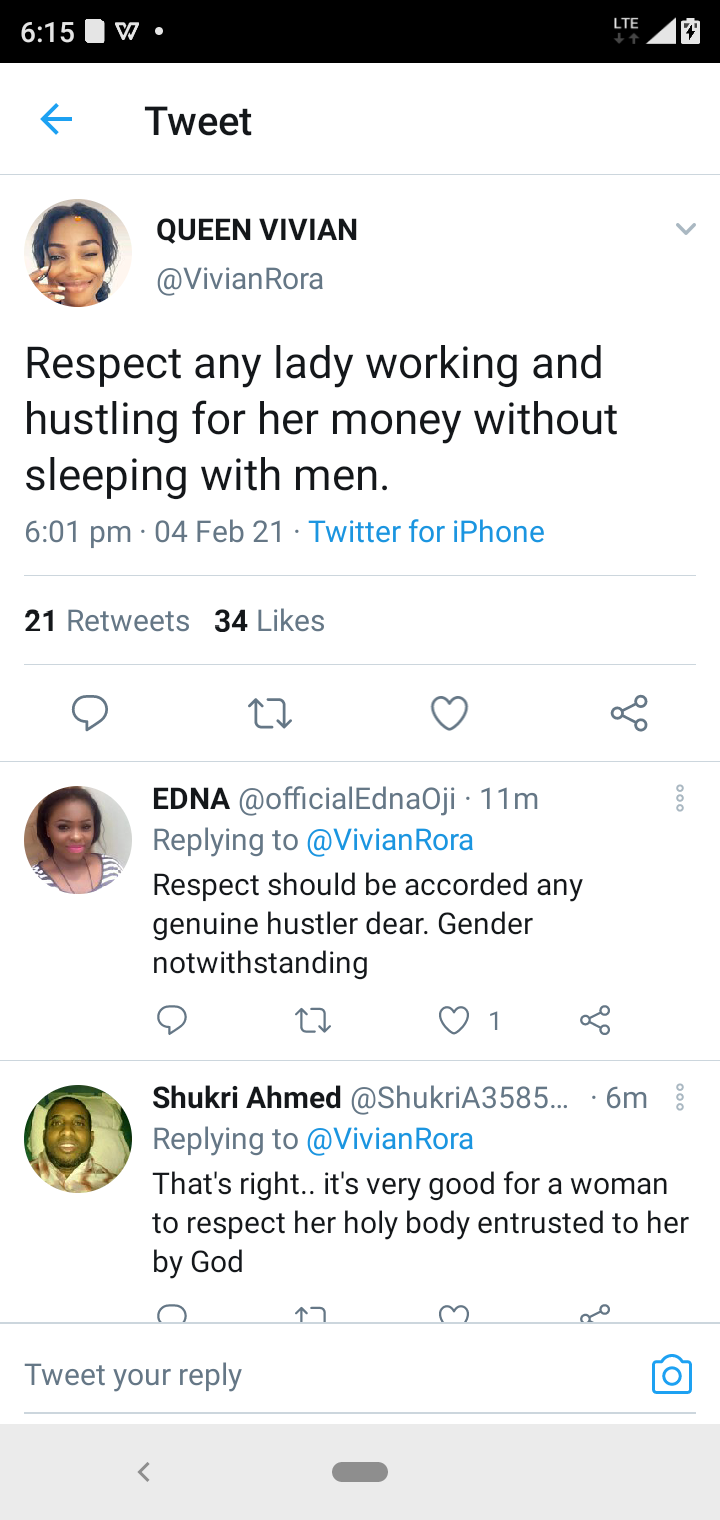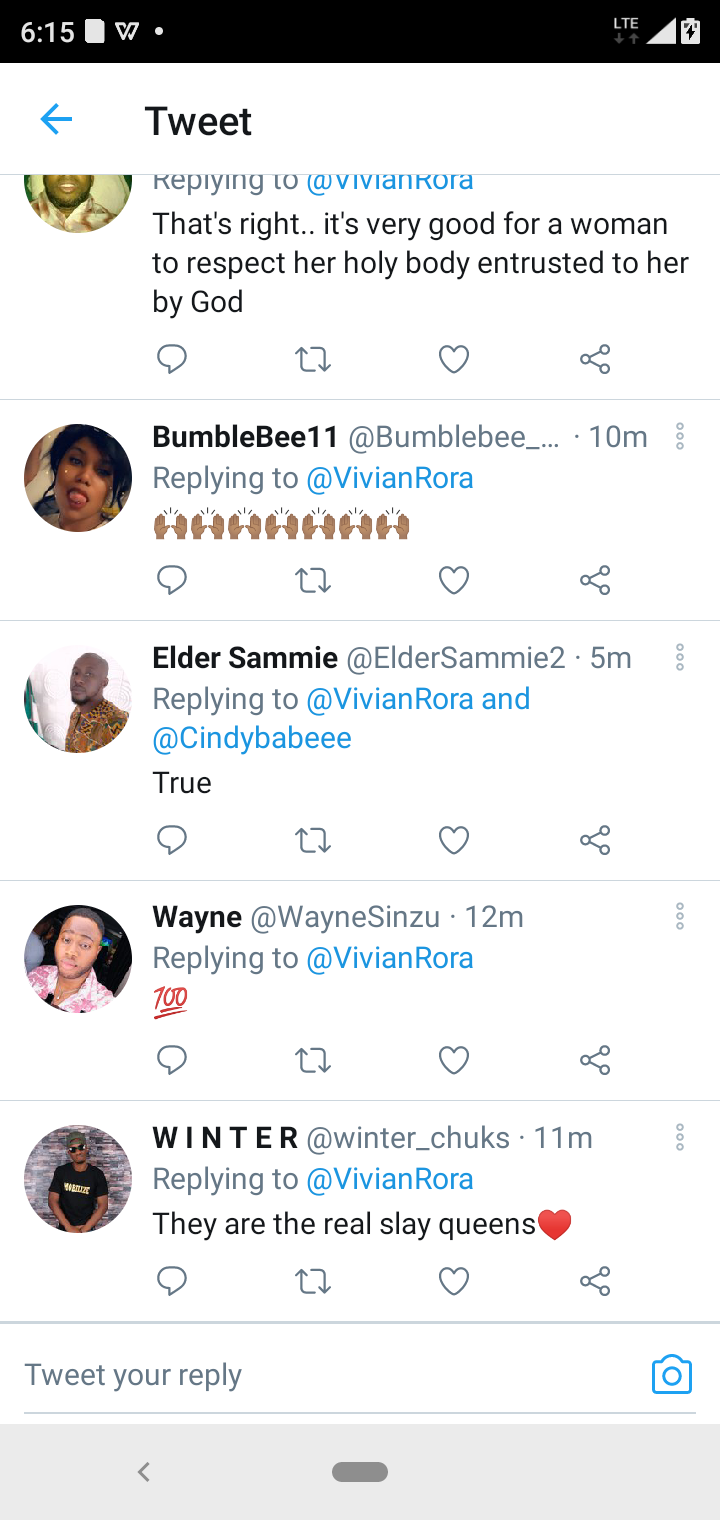 She has shared in her own opinion that ladies who work and Hustle for their own money without going out to sleep with men should be respected.
In her words " Respect any lady working and hustling for her money without sleeping with men."
Just within the short time she shared the thought, her tweet has been greeted with several reactions including likes, Comments and retweets as followers took to her handle to engage her tweet.
Shukri reacted " That's right.. it's very good for a woman to respect her holy body entrusted to her by God"
@officialednaoji reacted " Respect should be accorded any genuine hustler dear. Gender notwithstanding"
There are other reactions as you can see from the screenshots.
I believe the lady has expressed a great thought.
Material things, money inclusive shouldn't be the reason why ladies go about sleeping with men. Place yourself in a position to be respected whether male or female because respect is earned.
Thank you for reading!
Content created and supplied by: DrBOA (via Opera News )