Beauty comes in different forms of expression, and this young lady has always maintained an admirable level of slaying with her style vibes. The pretty South African (SA) female teacher Lulu Menziwa is widely known for her daring flaunts, and expectedly it usually puts her into controversial moments. She simply loves to slay her fashion & beauty trends with much passion, with little or no stress. Though, sometimes she gets herself involved in some odd moods regarding some of her selfies taken in & around the secondary school where she teaches Mathematics. And, in the latest photos she posted on her Instagram page, Lulu is already getting some backlash over her choice of costume especially while taking the photos in a classroom! A fan even tagged the moment simply as 'insensitive'!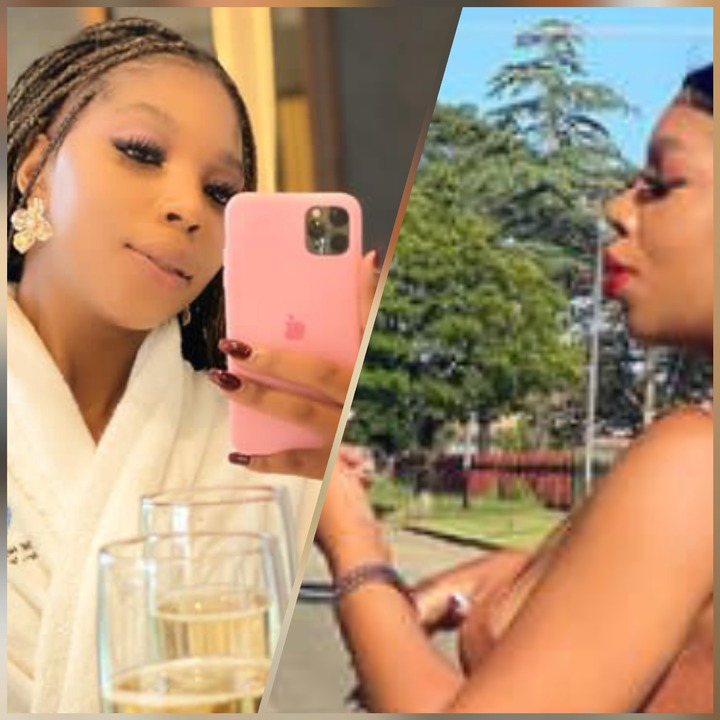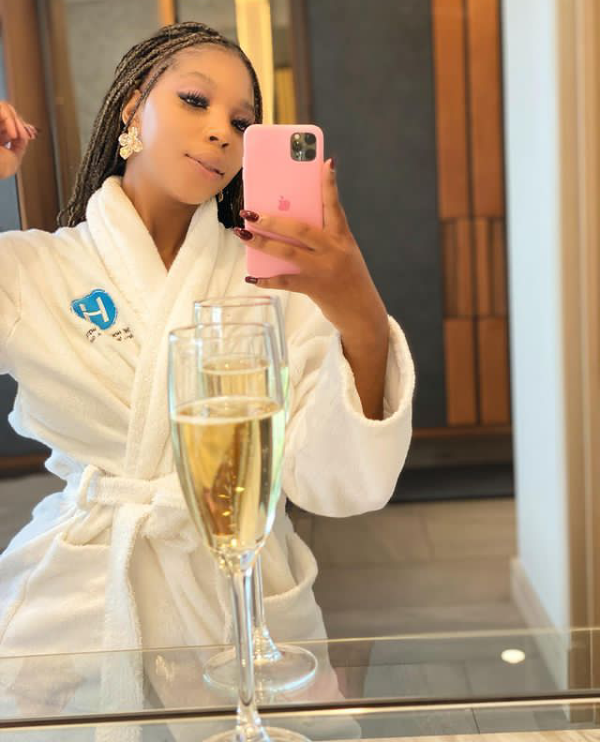 The flamboyant South African female teacher & glamour slay chic Lulu Menziwa had shared on her Instagram page some snapshots of herself, as she flaunts her casual beauty with ease. However, the interesting views of her daring casual costume while slaying in a classroom, indeed, appeared to have prompted more attention among many observers!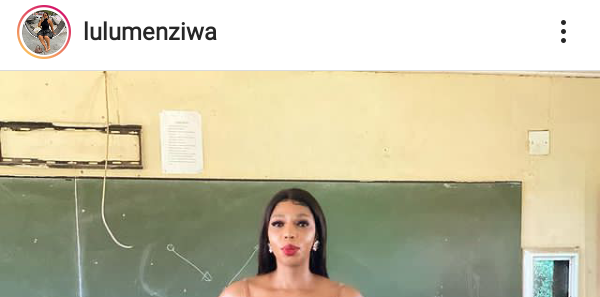 One particular fan, who was not impressed with her display, thus commented: "... 🤨 I still don't understand how a female teacher can dress this way, in revealing costume, and even slaying in a classroom 😳😳 it just doesn't look good on you babe... my opinion anyways 😔😩😩"
See below the snapshots posted by the charismatic female teacher Lulu Menziwa, which revealed her curious choice of costume: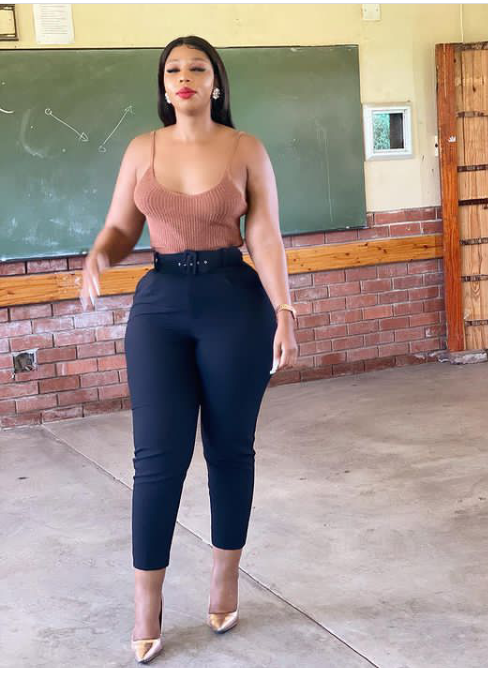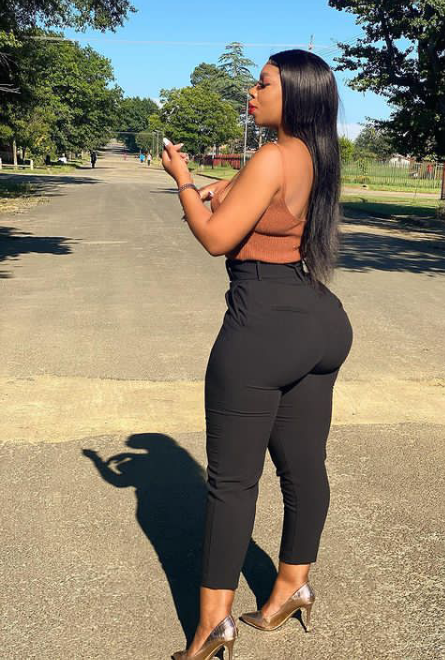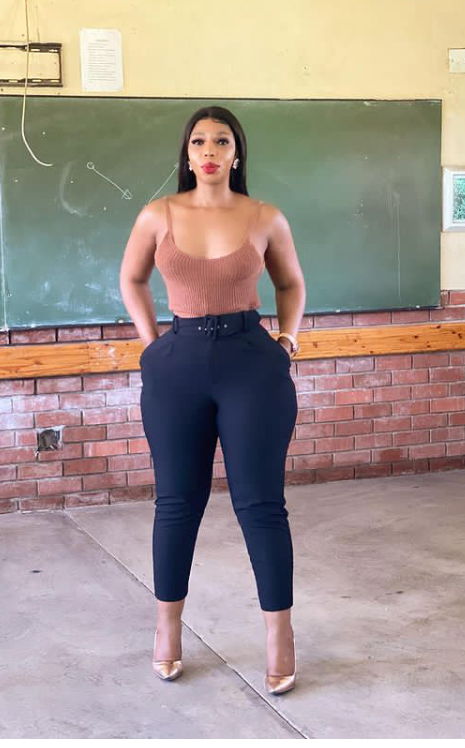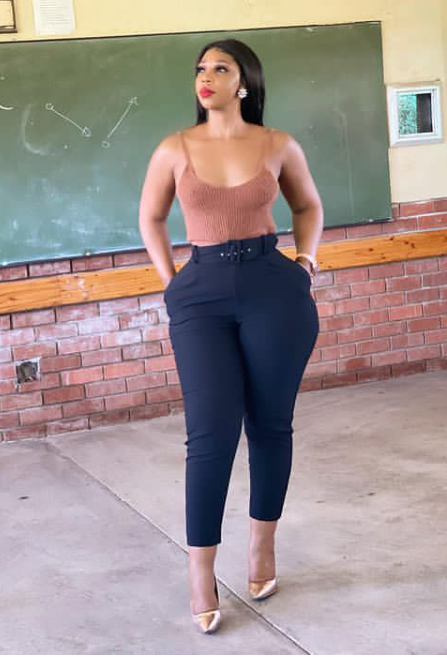 What do you think about the seemingly controversial slaying by female teacher Lulu Menziwa in a classroom?
Share your thoughts!
Content created and supplied by: OjaNaija (via Opera News )