A Nigerian music artist identified as Peter Okoye popularly known as Mr P has taken to his page on social media to reply the people who were trolling him over his post he made yesterday about tribalism in Nigeria.
In the post about tribalism, he mentioned how he grew up, where he married from and where he schooled. He was literarily preaching that tribalism should stop in Nigeria but a lot of people took it upon themselves that he is preaching what he doesn't know.
Many people reminded him of his speration from his brother and told him that charity begins at home according to a popular saying.
This may not really have been out of anger that these fans relied this way but out of concern even though the troll was obviously too much.
Today, he took to his social media page again to reply all the trolls. He made it clear that he only separated from his brother Rudeboy and no one died. He said that people shouldn't bring his family issues to what he preaches as that has no business with what he said.
See his initial post and one of the greatest trolls below.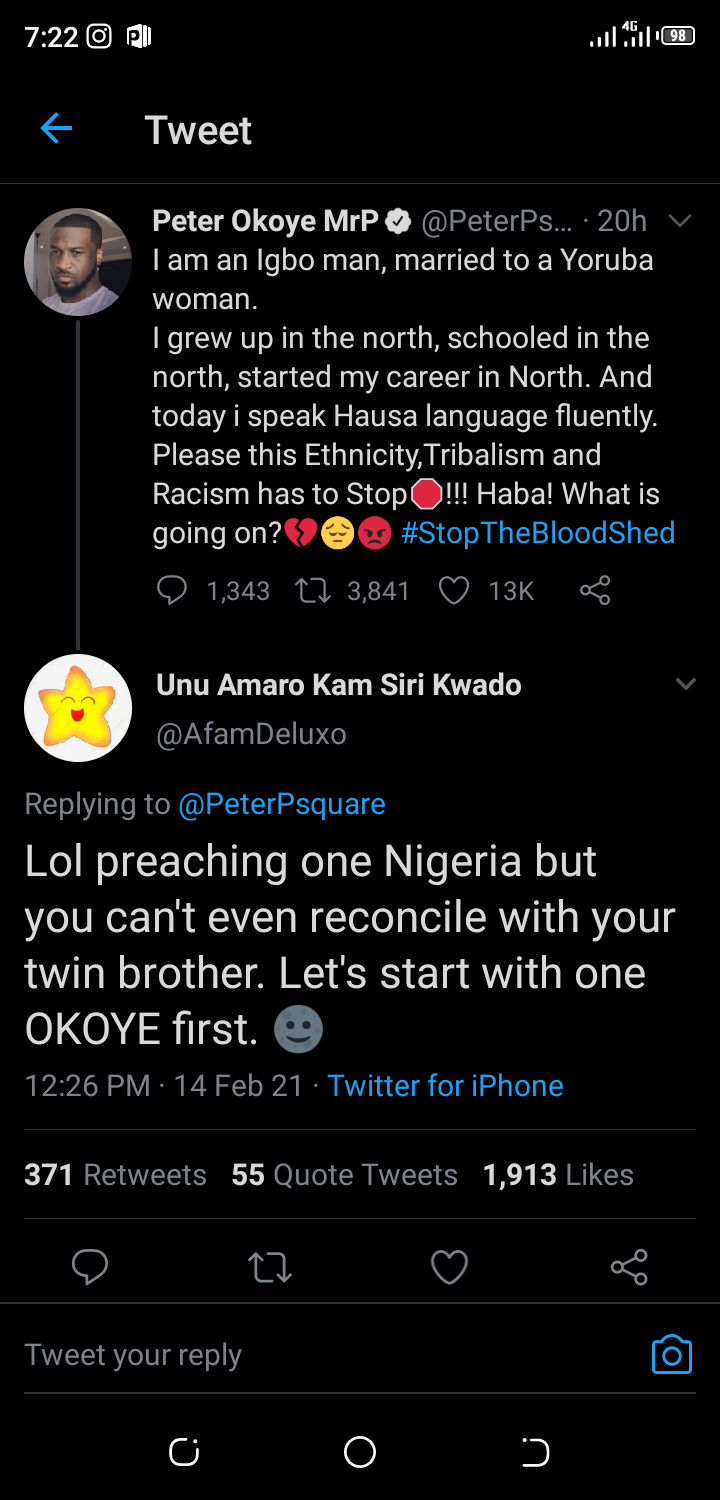 After all the trolls, see what he posted today.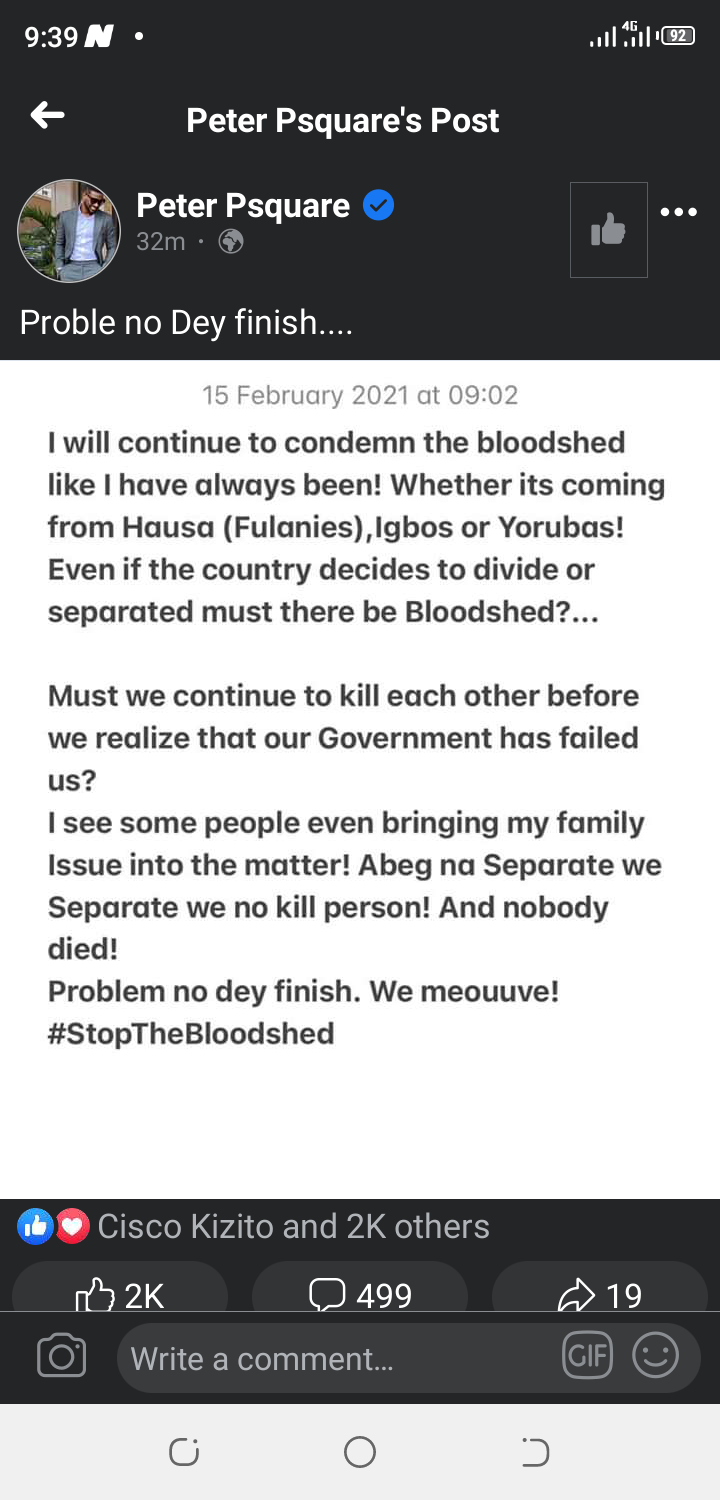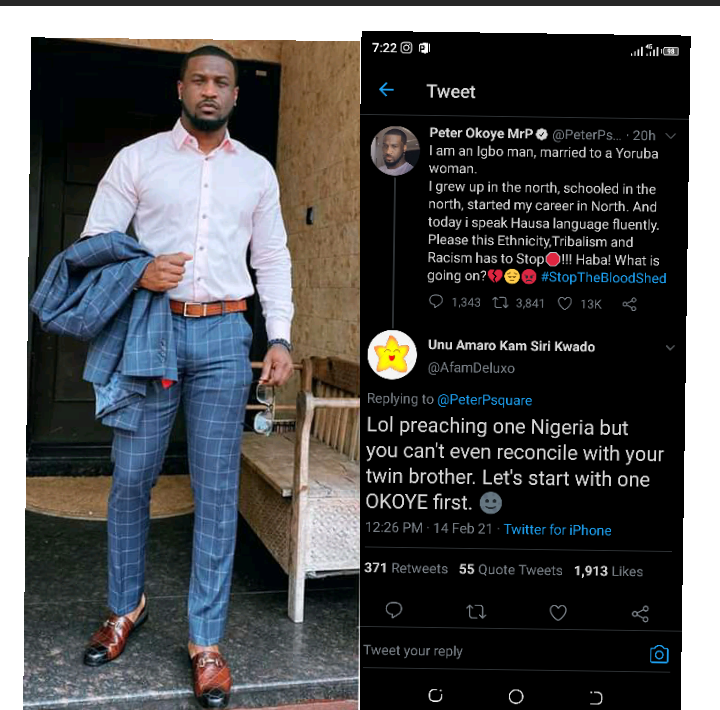 Content created and supplied by: Gist.org (via Opera News )