Titanic is an epic romance and disaster film. The film stars Leonardo DiCaprio and Kate Winslet as members of different social classes who fall in love aboard the ill-fated RMS Titanic. Titanic is one of the most popular romantic films in the world. It is one of the most celebrated and successful films ever made. Although the film was made about 26 years ago, it still has the power to make women swoon and reduce men to tears.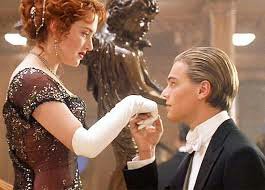 Lead cast of Titanic
I have watched Titanic and I applauded the cast performance, the directing, and the visuals. The only thing that I found, and still find, strange about the film is the story. The story of the film is somewhat creepy, immature and unrealistic.
Here are 6 reasons why I believe the storyline of Titanic is immature and unrealistic. Read on!
1. The film involves a trope that is irritating: the noble, romantic young hero who sacrifices his life to save his beautiful young love. Titanic's usage of this trope is unrealistic because Jack and Rose had only met each other four days earlier.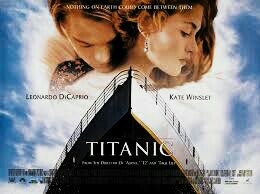 Film poster for Titanic
2. The film is way too immature. One of its character(Jack) is so madly in love that he gladly welcomes premature death. If you are so madly in love that you would prefer premature death, then you are immature. A mature person might be willing to die for his lover if necessary, but he would not desire it. The mark of the immature man is that he wants to die nobly for a cause, while the mark of the mature man is that he wants to live humbly for one.
3. All the characters in the film are either good or bad, with nothing in between. In real life, most people are somewhere in between good or bad.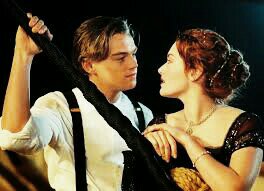 Lead cast of Titanic
4. The relationship between Jack and Rose is unhealthy. After four days, Jack gladly welcomes death for Rose's sake. That is not healthy. No one should welcome premature death for any reason.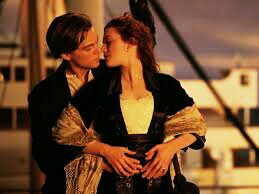 Lead cast of Titanic
5. The film's plot is cheesy and melodramatic.
6. Some top film critics are of the opinion that Titanic's script was badly written. Some reviewers felt that the story and the dialogue were weak. Film maker Robert Altman called Titanic "the most dreadful piece of work I've ever seen in my entire life". Barbara Shulgasser of The San Francisco Examiner gave Titanic one star out of four, saying that Titanic's script was unbelievably badly written and lacked anything interesting for the actors to say.
Have you seen Titanic? What were your opinions of the film? Your comments will be appreciated!
Photos in this article are for illustrative uses.
Photo Credits: GOOGLE
Content created and supplied by: OMOZEEUBOGU (via Opera News )