The rate at which most men are announcing that they are gay is so surprising. Not long ago, One prominent politician son came up to announce that he is gay. Some weeks later also, one of the Nigerian actors revealed to the public that he is gay. He even accused some Nigerian governors and politicians of being gay. This time, it is no longer a politician son or an actor, but it is now a pastor. There is a saying that wonders will never come to an end and indeed this saying is true. How will a pastor say such, and he was even backing it up with scriptures. Below are some photos of this pastor: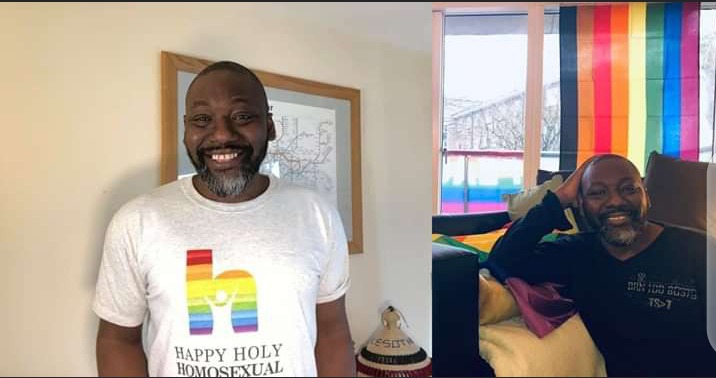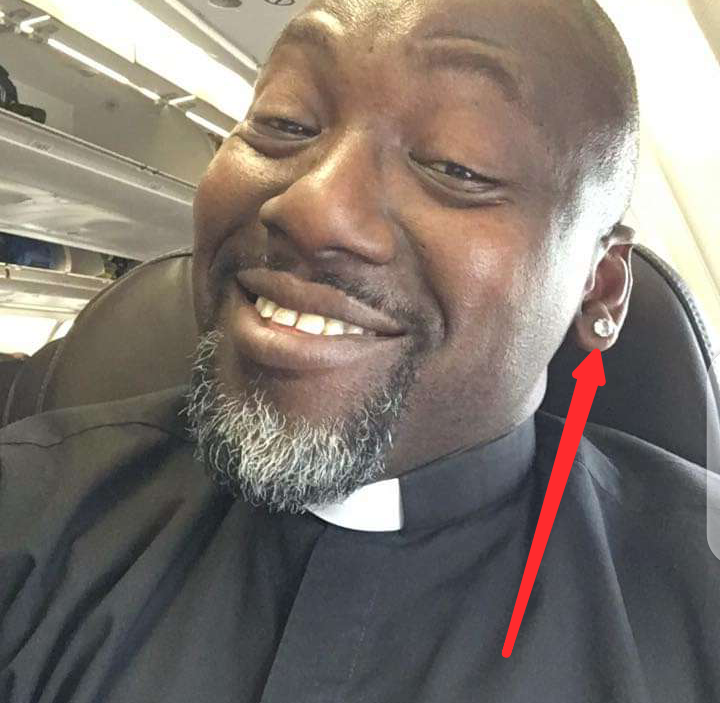 A Pastor made it known to the public some hours ago that he is gay. He said that God love the Gays and this was not the reason why God Destroyed Sodom and Gomorrah. Below is a screenshot showing the post made by this pastor on his Facebook handle: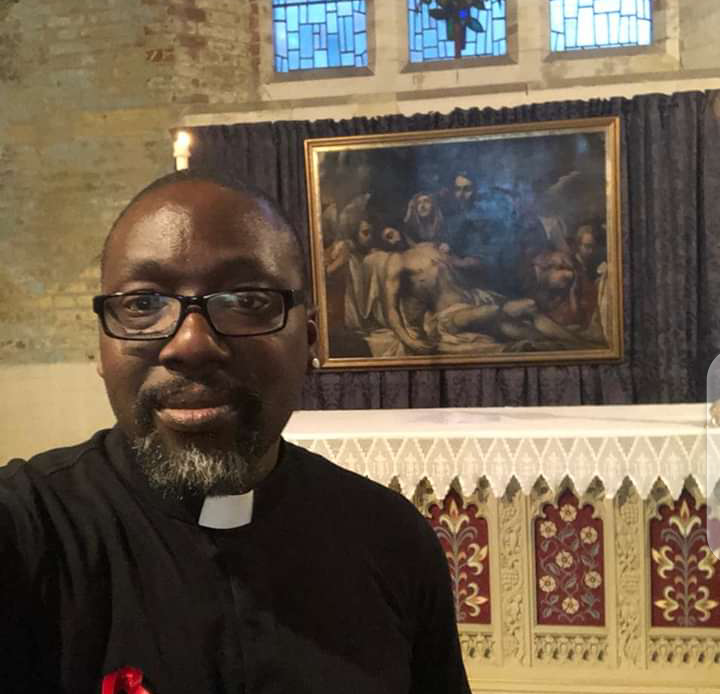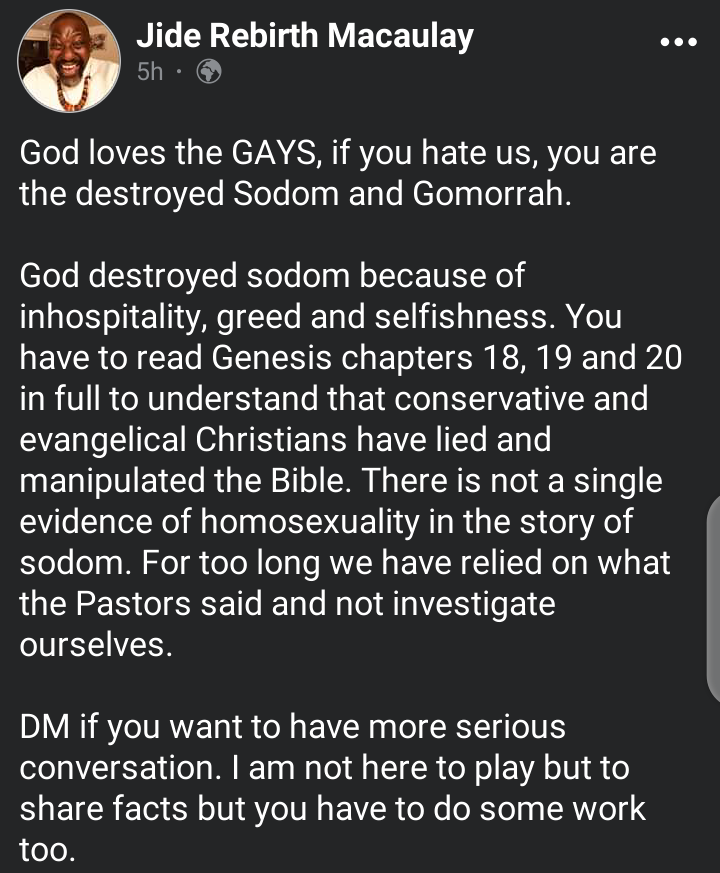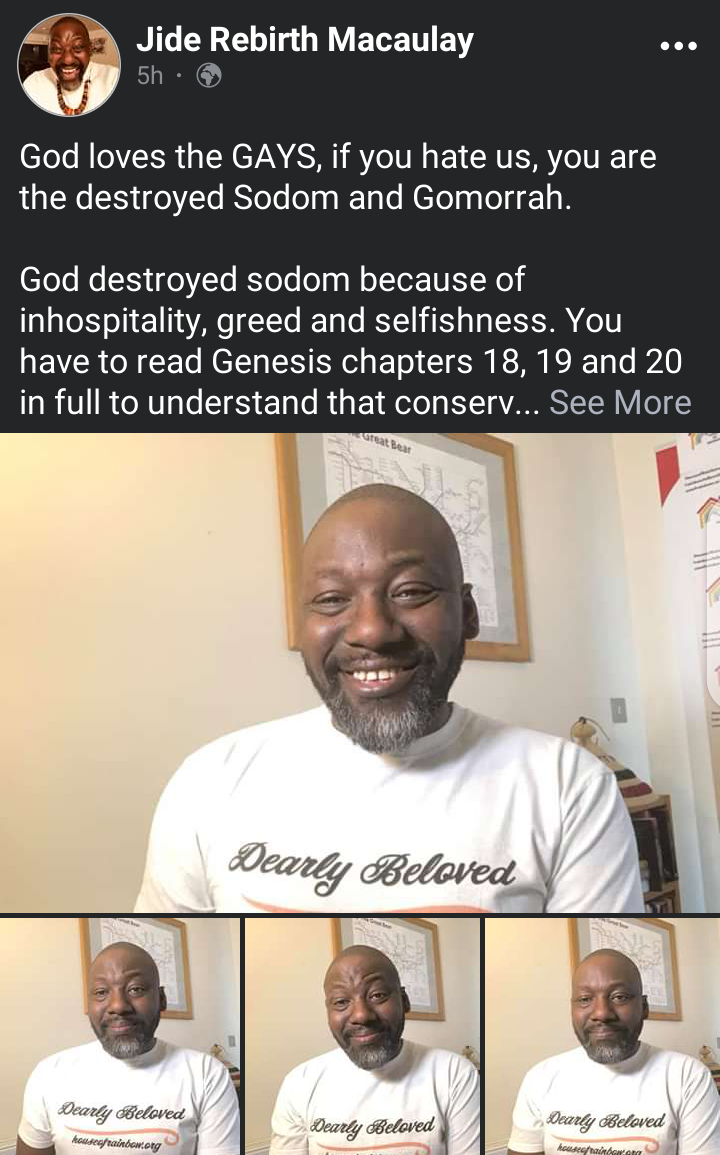 As a reader, What do you think about this pastor's opinion?
Content created and supplied by: CHRISTIANFORUM (via Opera News )