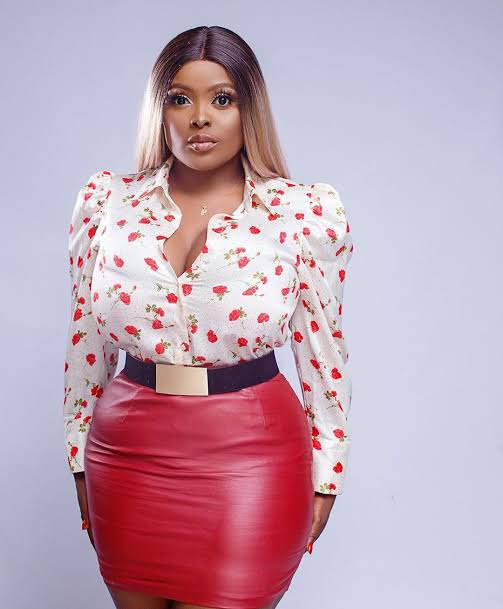 Nollywood beautiful and damsel actress, Praiz Sam Ogan has slammed her colleagues over their lies and makeups cornering waist trainers.
She spilled out by calling them deceivers and urged them to come out with the truths about how they got their physiques.
She called out those who did liposuction but comes out to lie that it's waist trainer that made them look stunning physically to speak the truth else they will burn in the hell different from others.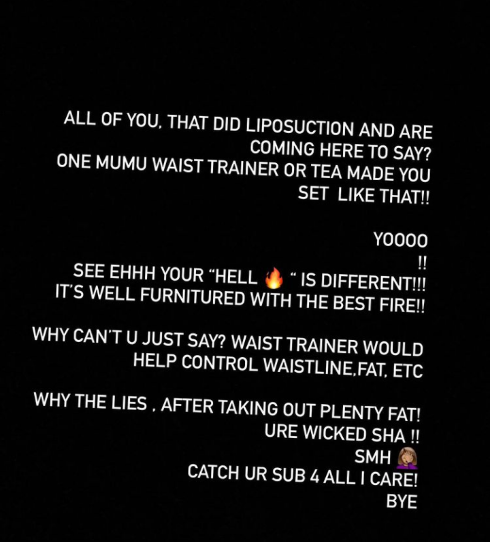 According to the model and actress, she finds it not bad if they intend to do liposuction and also flaunt their money but her plight is not to lie about it.
She boasted to say she did liposuction if asked and won't come out to tell anyone its the tea she took nor the waist trainer from Japan she used.
The actress made it known that she is not against waist trainer as it helps the body but that the waist trainer cannot perform the magic that changes the body over night like liposuction.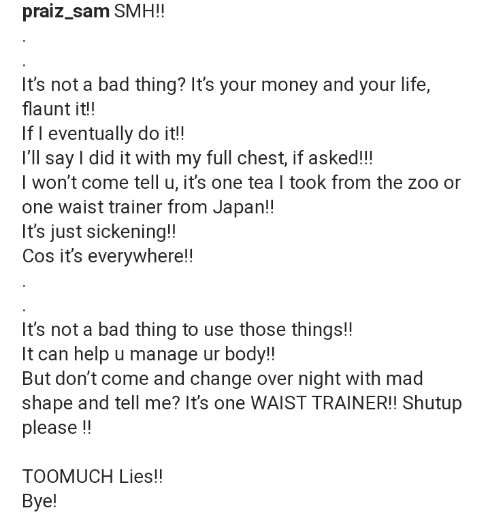 She called her colleagues who indulge in such act as wicked people and people of much lies.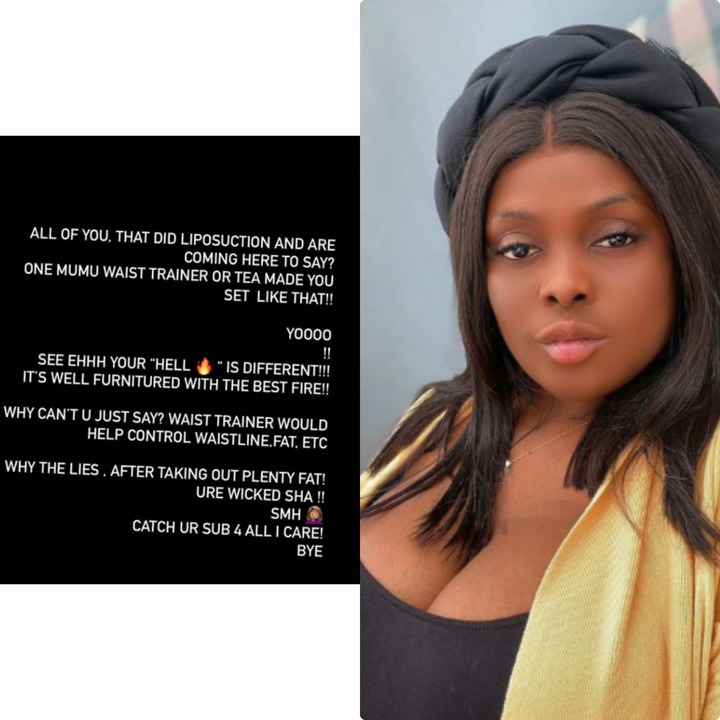 Content created and supplied by: Gistles (via Opera News )