See many Reactions as Nigerian DJ and singer uploaded a photo of herself and her pet (photo Credit INSTAGRAM).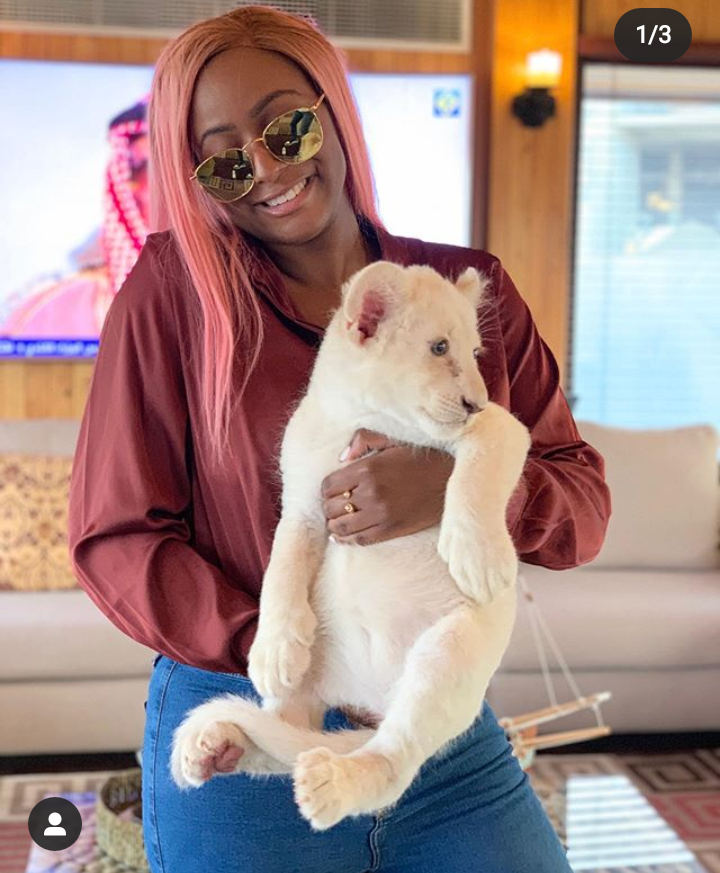 Good day my name is kingpaul and I will be showing you a photo that got many reasons on Instagram.
Earlier today I was so bored then I decided to login my Instagram account to entertain myself, after hours of going through my Instagram wall I came across this photo uploaded by Nigerian DJ, named "DJ Cuppy" this photo caught my attention so I decided to share with you for your own opinions too.
This photo shows DJ Cuppy and is white lion-pet, she was putting on an ox blood long sleeve shirt and a blue jeans trouser to match.
Since lion-pets are not common to own, but this Nigerian DJ owns one, imediately she uploaded this photo with this caption"Excited to watch my first born baby Cuppy grow up into a beautiful lion mummy Love's you", imediately some of her Instagram followers rushed to her comment box to express their love for the little lion-pet.
Notable celebrity who also expressed their live was #brodashaggi #justtufunny #nairamarley and a few more.
Here are some reasons below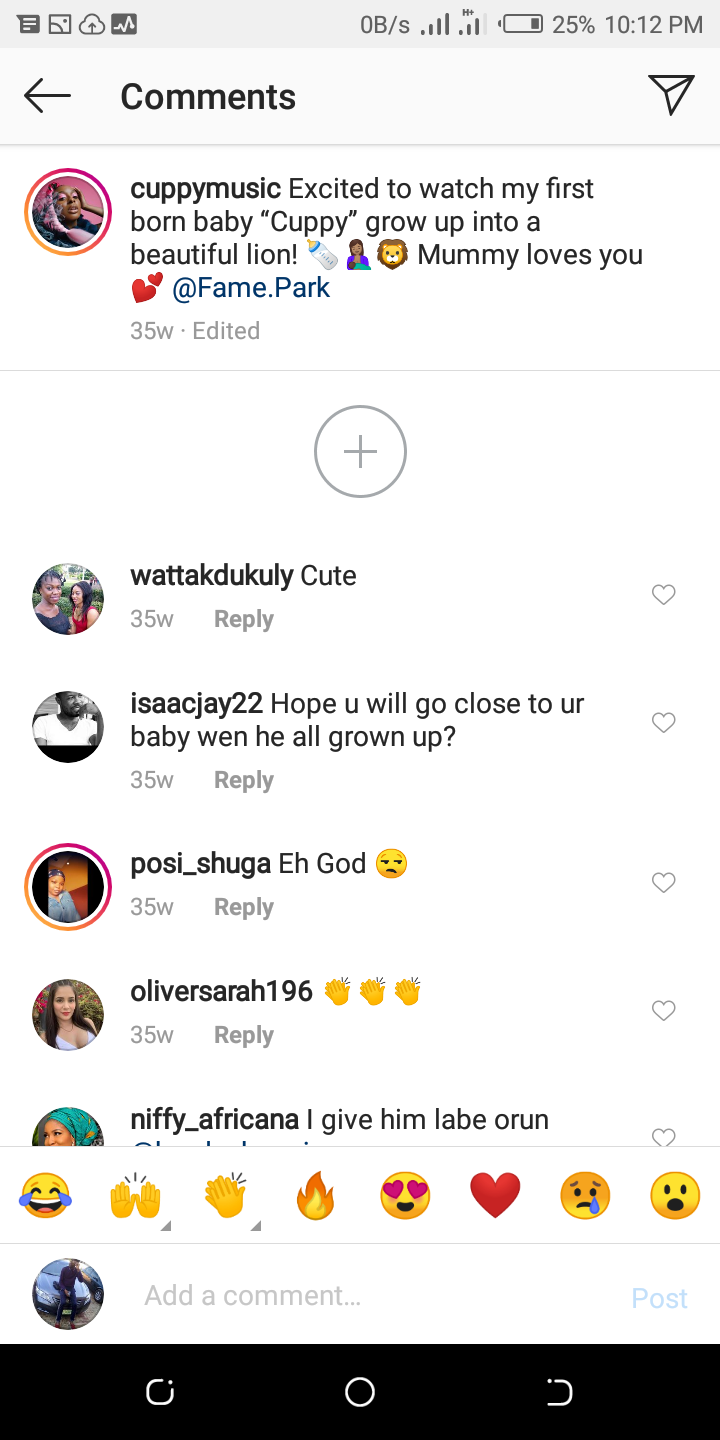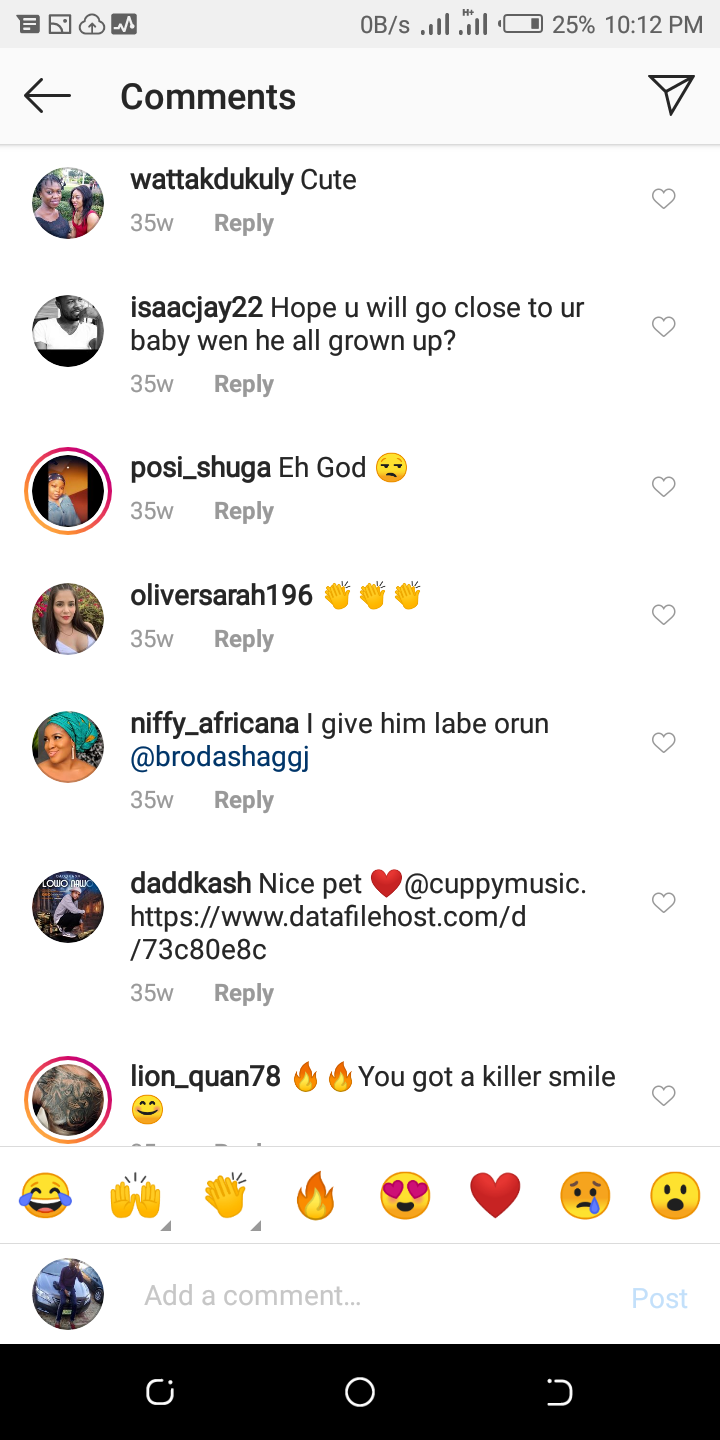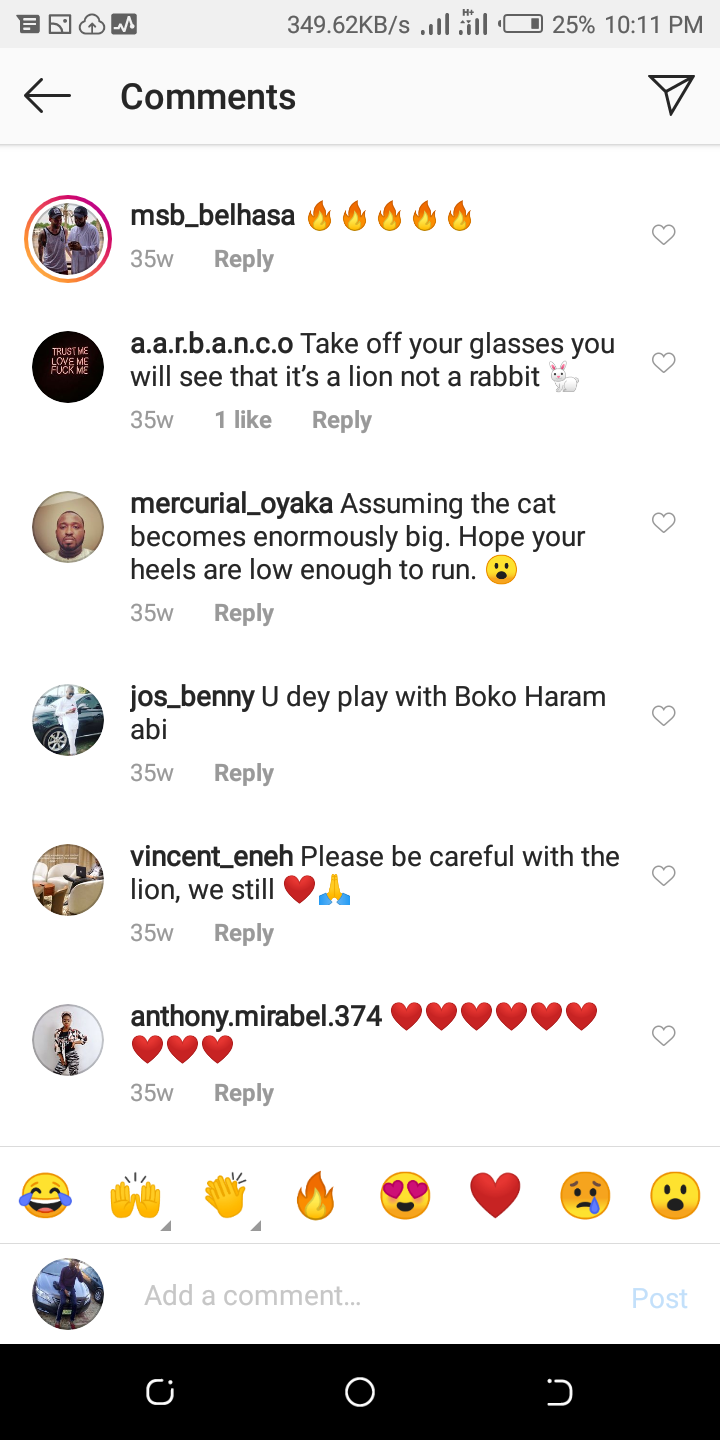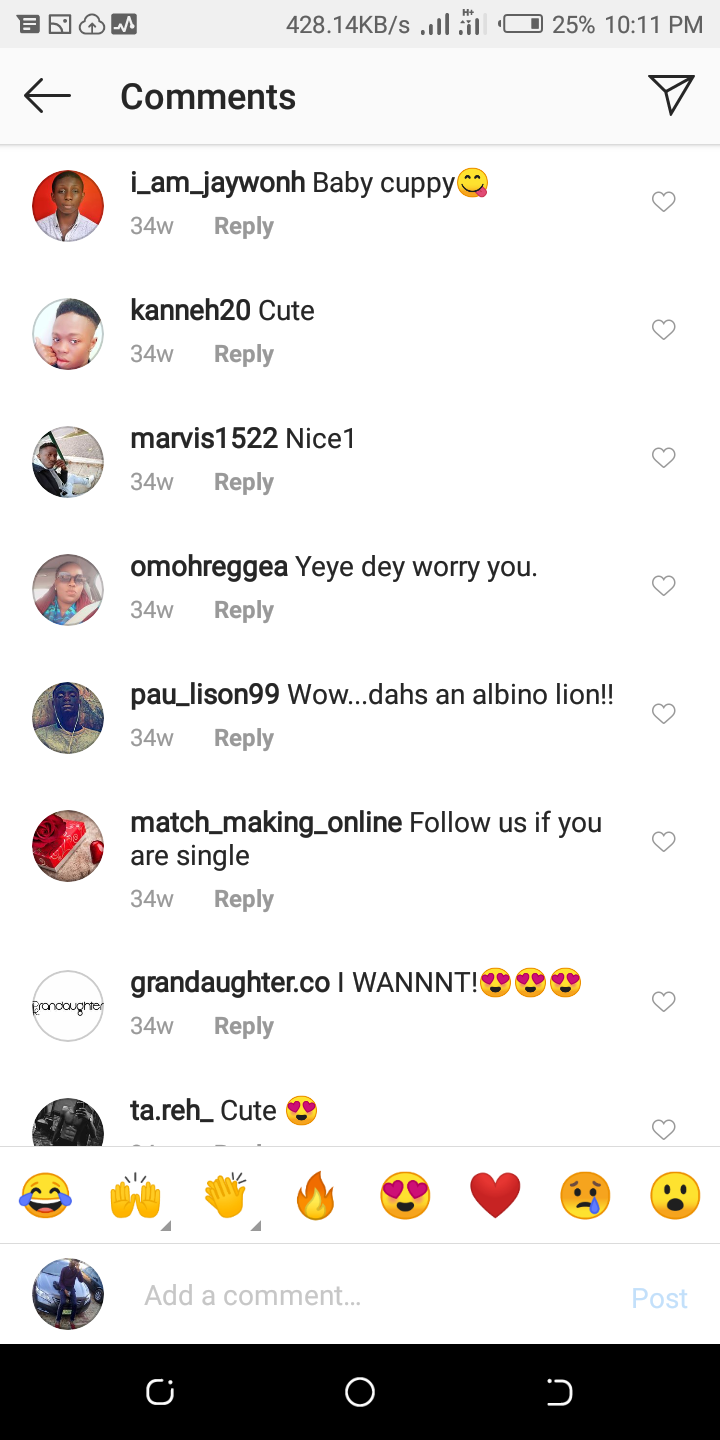 What is your opinion, do you also love this pet?
Do you think keeping pets like lion should be encouraged?
Or do you think the DJ is risking her life?
Drop your reason below.
PHOTO CREDIT: INSTAGRAM.
Content created and supplied by: Wowgist (via Opera News )