The season 1 of black Panther generated over 1 billion dollars worldwide and it featured the Late Hollywood actor, Chadwick Boseman who died of Colon Cancer months ago and due to his death, his replacement has been sought. The death of Chadwick Boseman wasn't the only problem that halted the the production of the Season 2 of the movie because the Coronavirus pandemic also delayed it's production.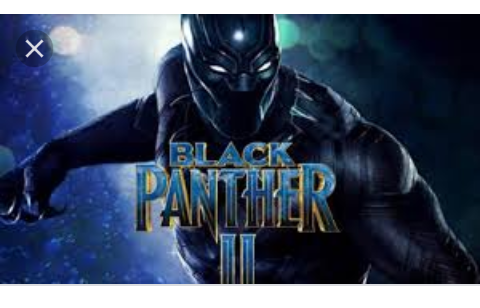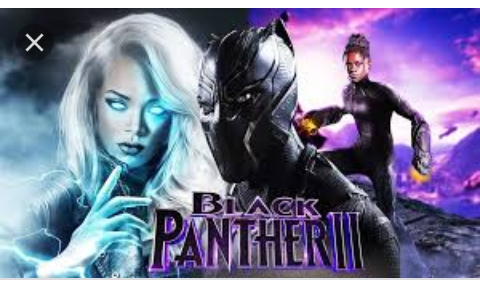 Marvel has finally released the date for the production of the Black Panther Season 2 and the have picked July, 2021 as the date to commence the production of the movie. Earlier, the company has chosen March 2021 as a date to begin but due to some issues it was shifted to 4 months later.
DJ Cuppy after getting the wind of the scheduled time asked Marvel to feature Temi Otedola, her sister and Create a place for her in the movie role. She further stated that her sister is an amazing actress, See revealed this in her Twitter handle were she tagged Marvel in her Post today.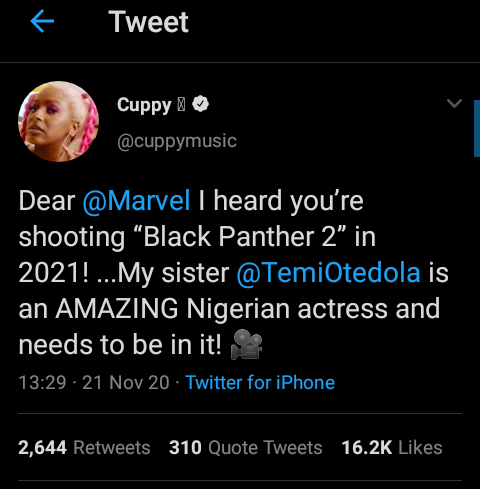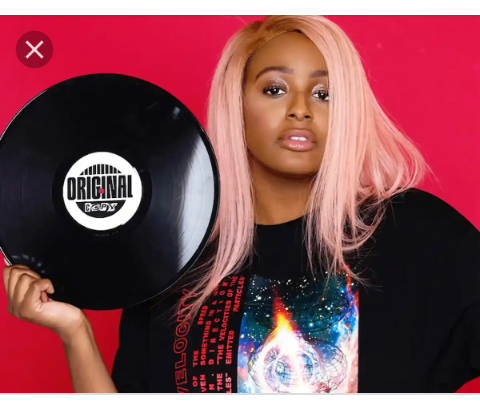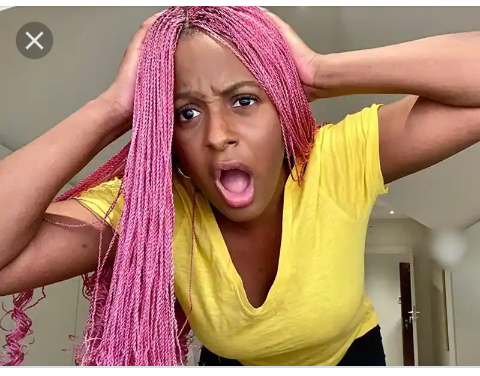 As expected, her Post got a lot of reactions from people, See it below: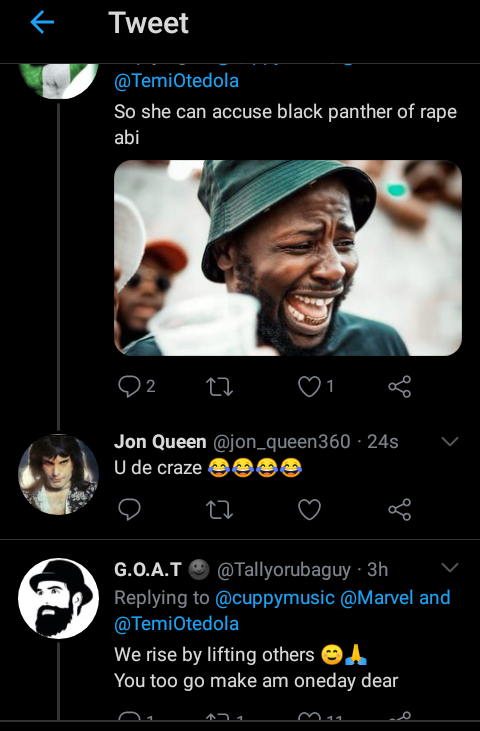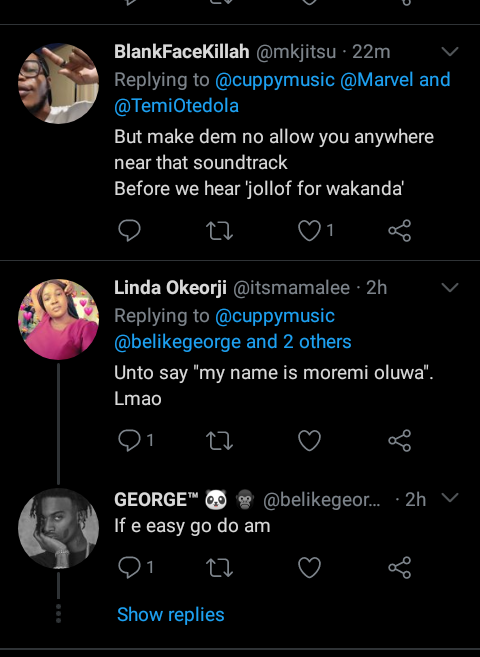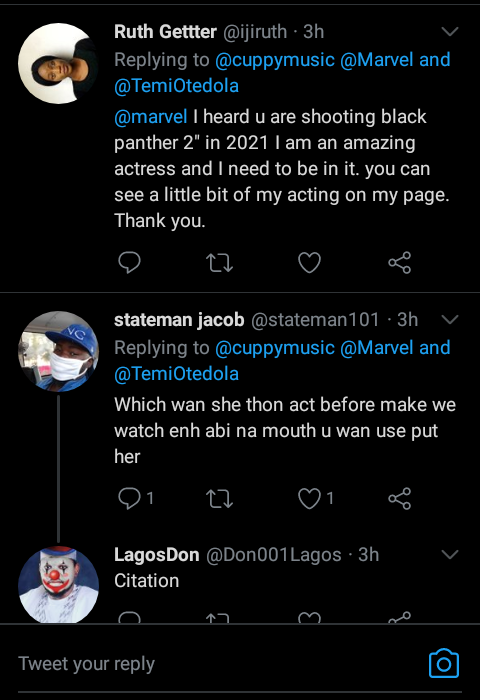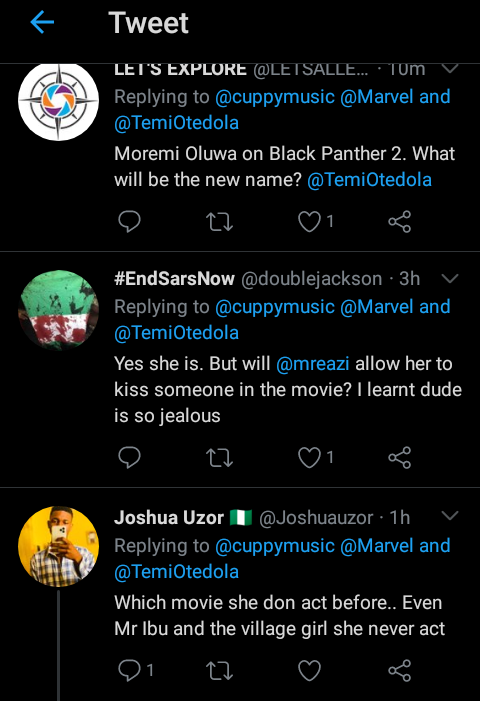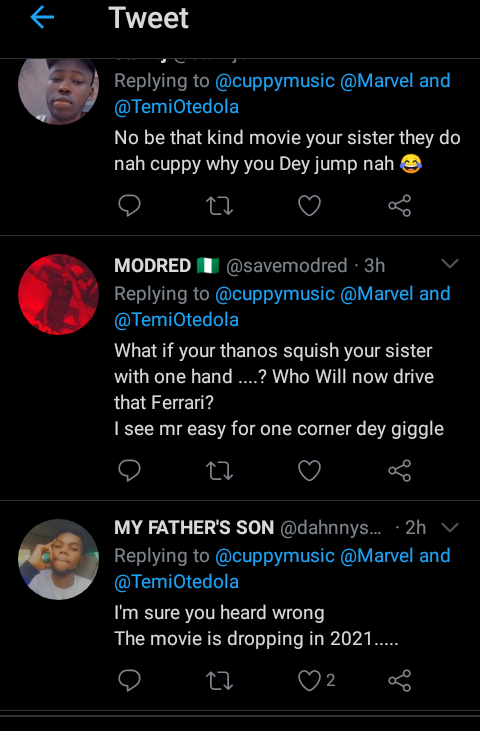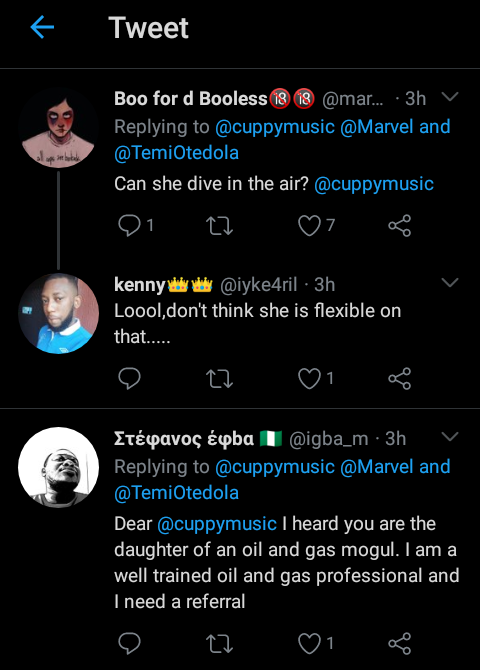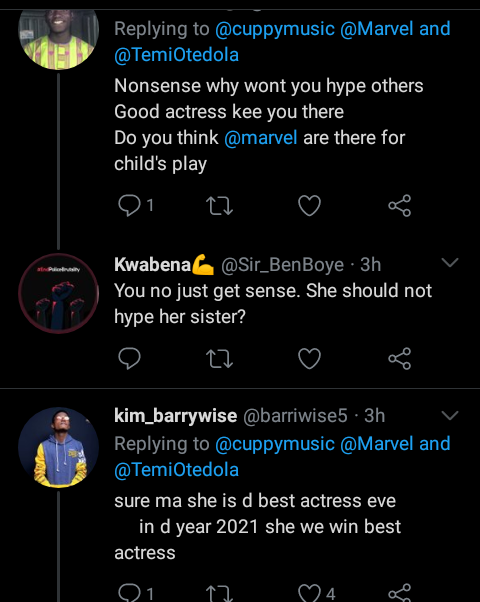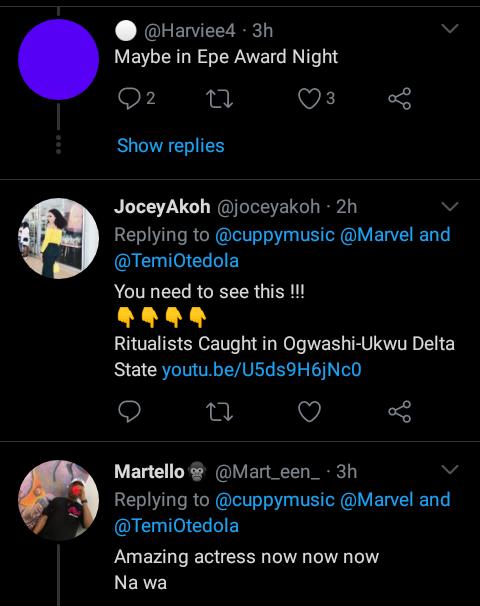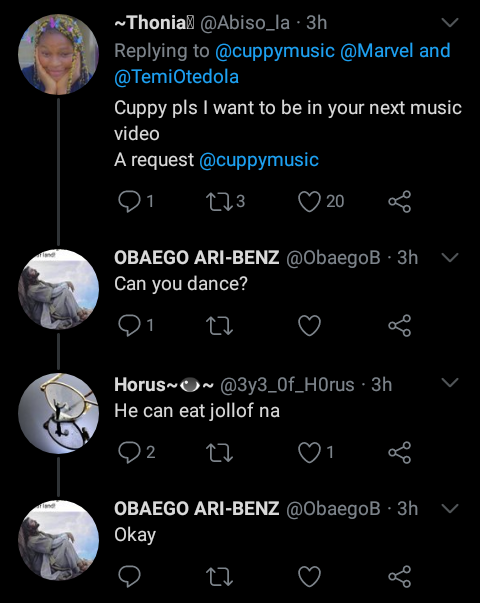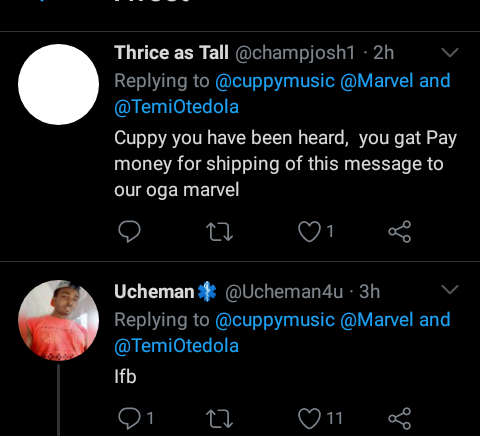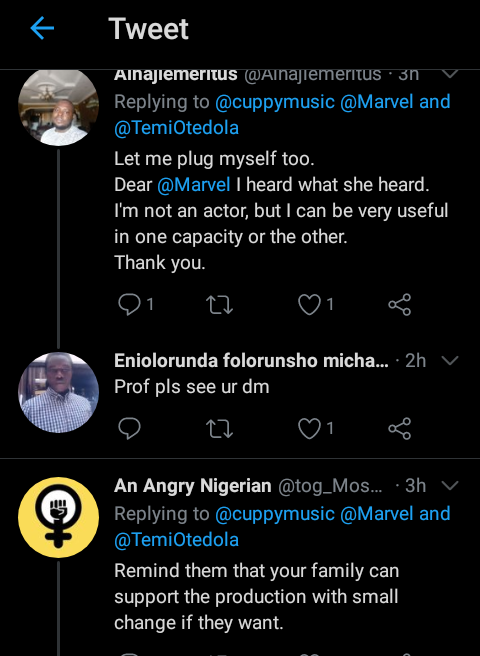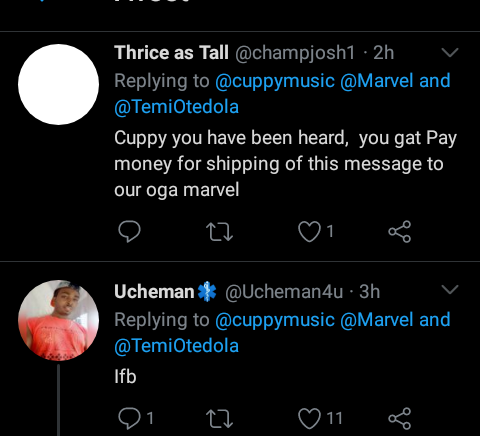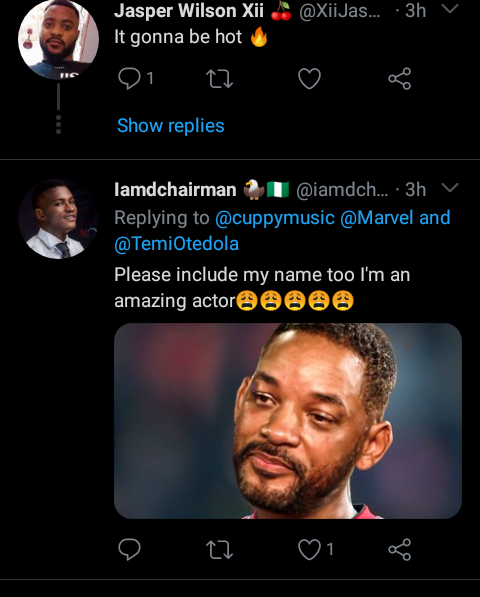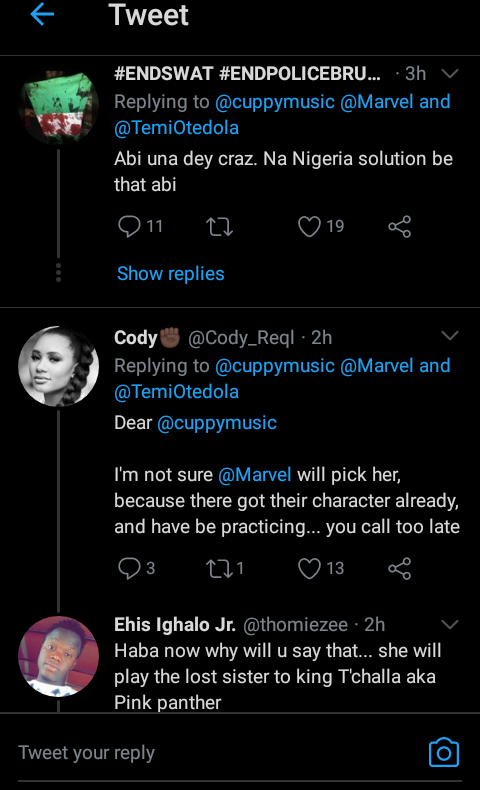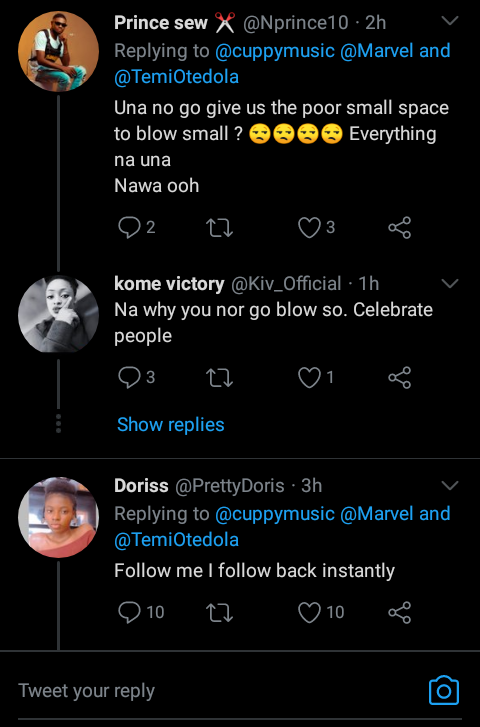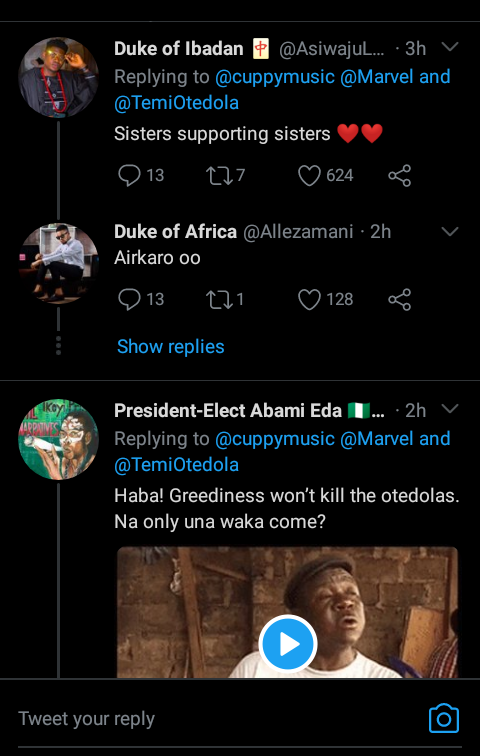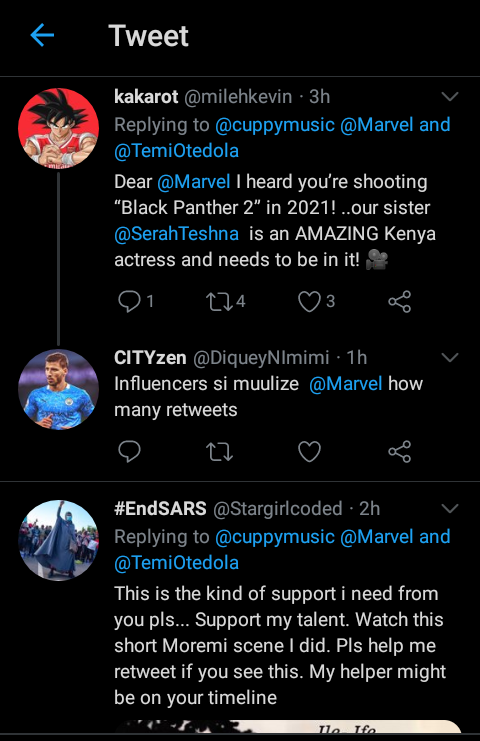 Content created and supplied by: YellowstoneNews (via Opera News )