Sometimes a little quantity of love and care prolong the lives of some people in different condition. Always care for your loved ones and relatives regardless of your situation, a single expression of love is very important. A man shared a real life motivational story of him and how he strived through some challenges, although he was born out of wedlock.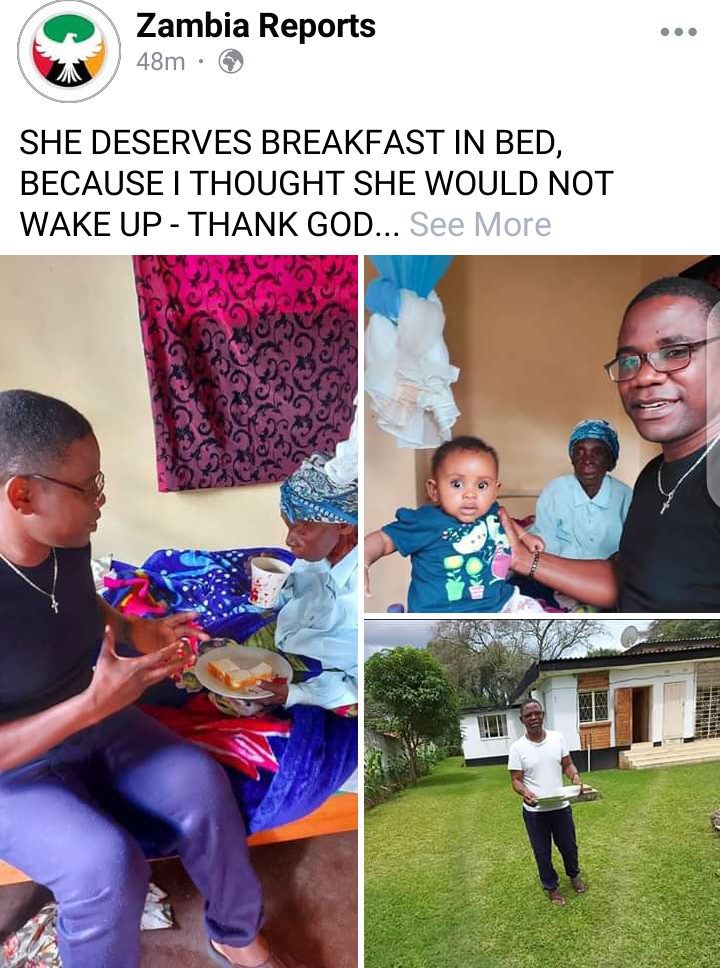 This man had a very old granny whom he lived most of his childhood lives with, The moment turned sour when his beloved grandmother told him a very heart touching word. He said his family was among on the poorest but it was a miracle for him to progress and complete his education.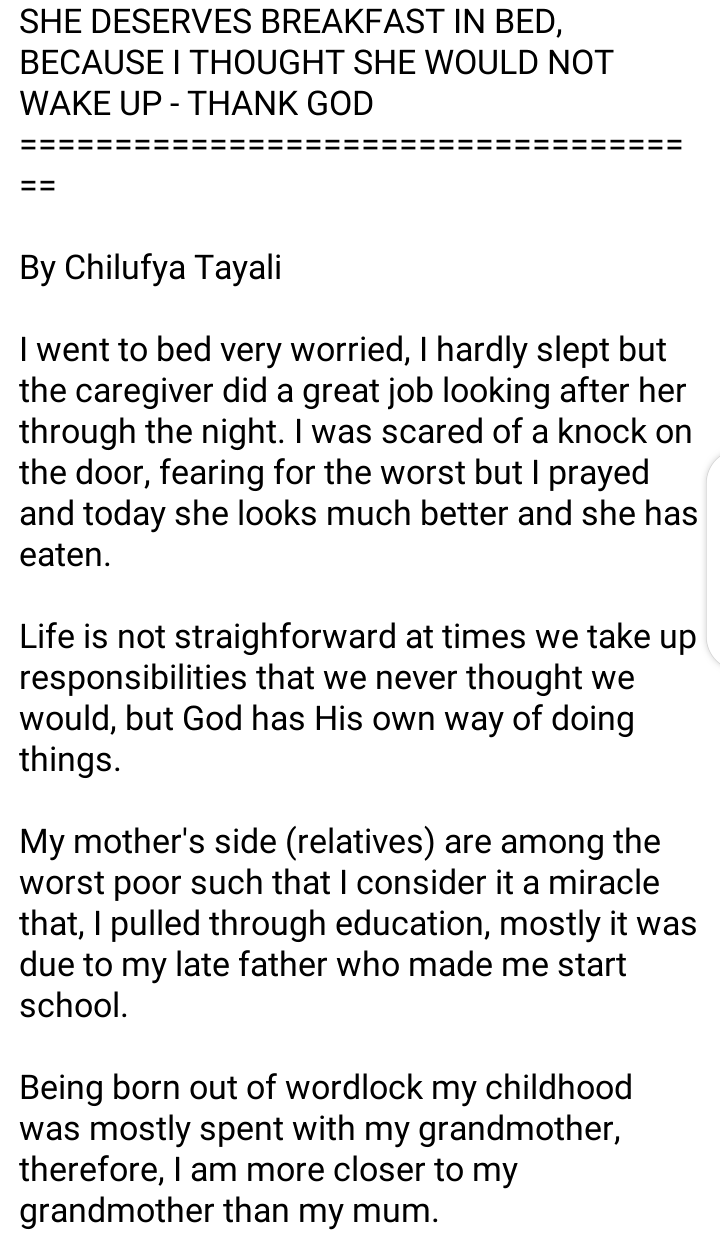 The man was very close to his granny due to the purpose of spending most of his childhood days with her. Now that his grandmother is getting old and obviously she needs proper care and attention. The man did not forget this at all, he made sure to repay the old woman for her deeds.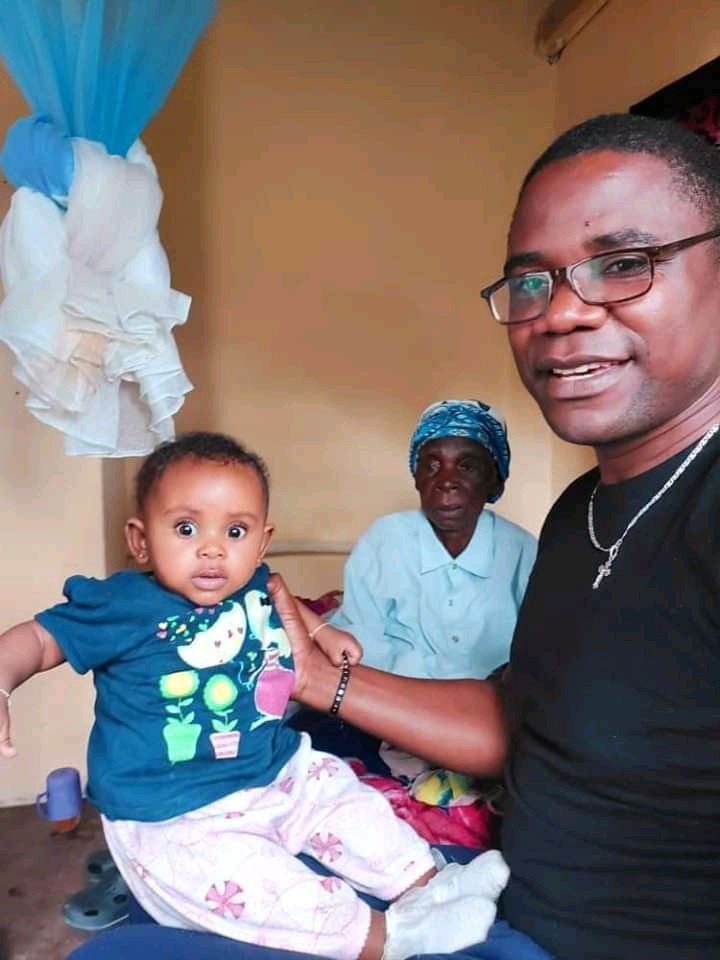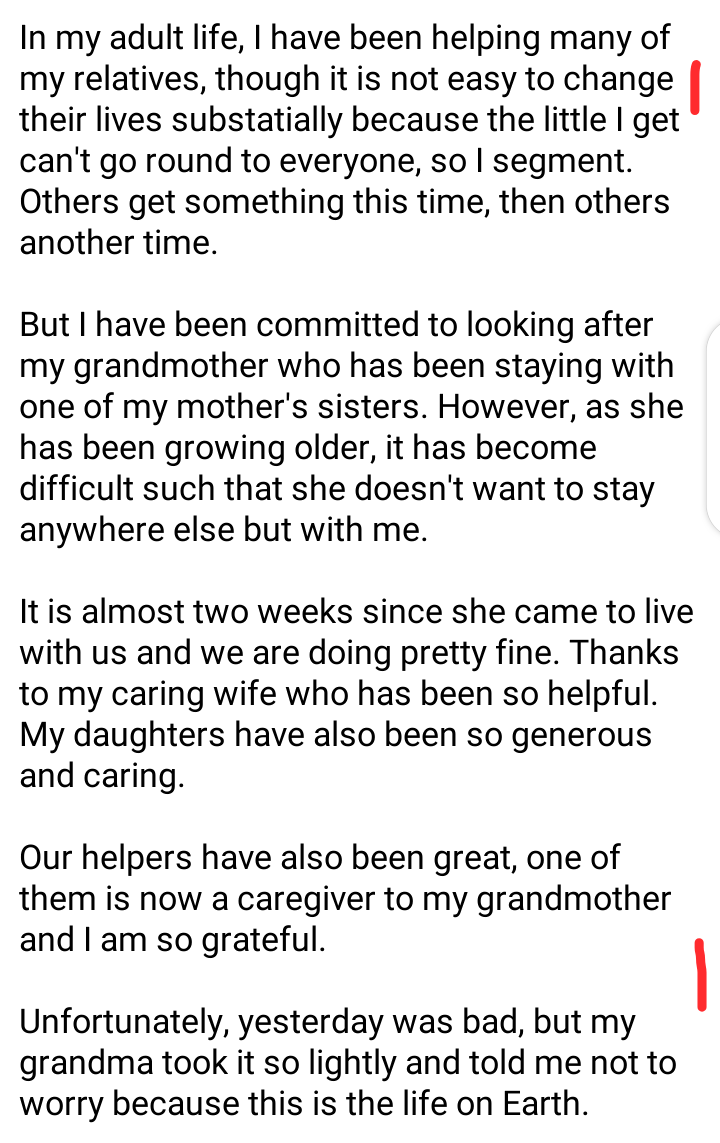 Recall that the grandmother said a phrase that touched the man's heart, she said Dont worry as long as you're looking after me and when I die just bury me and come back home to continue with your life.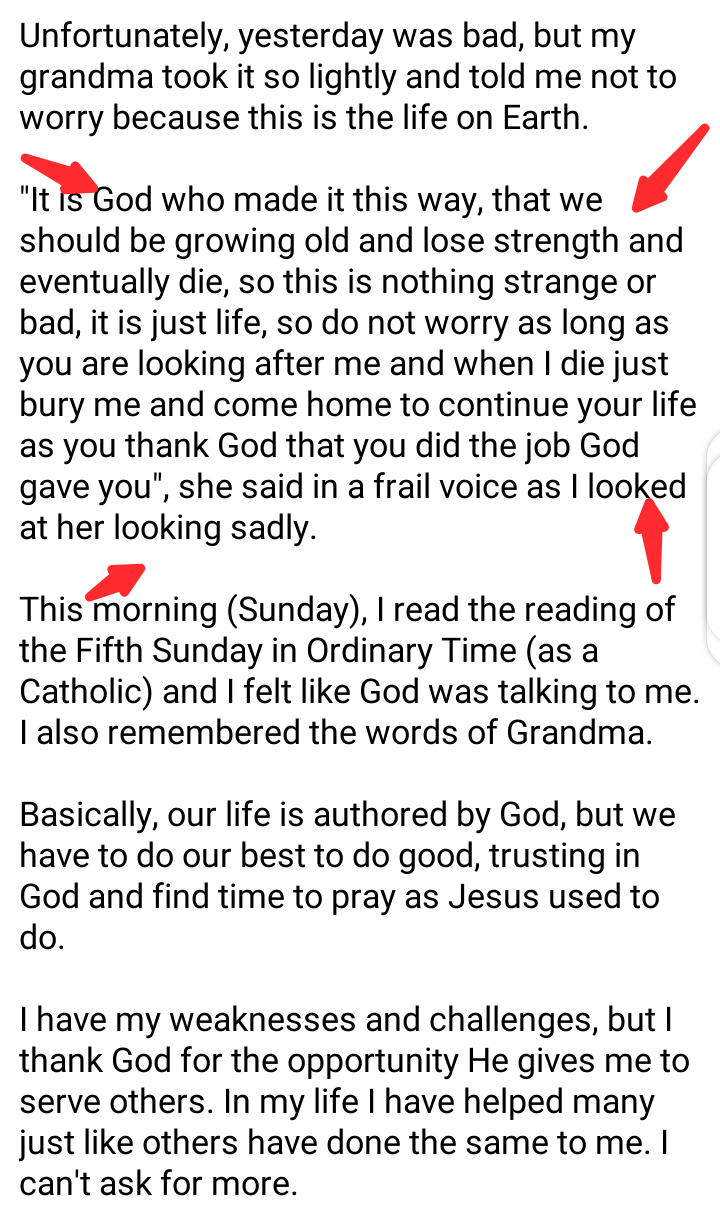 This words touched the man as he thought his grandmother wouldn't wake up the next morning but today, she's up and healthy. Her breakfast was even brought to her in bed.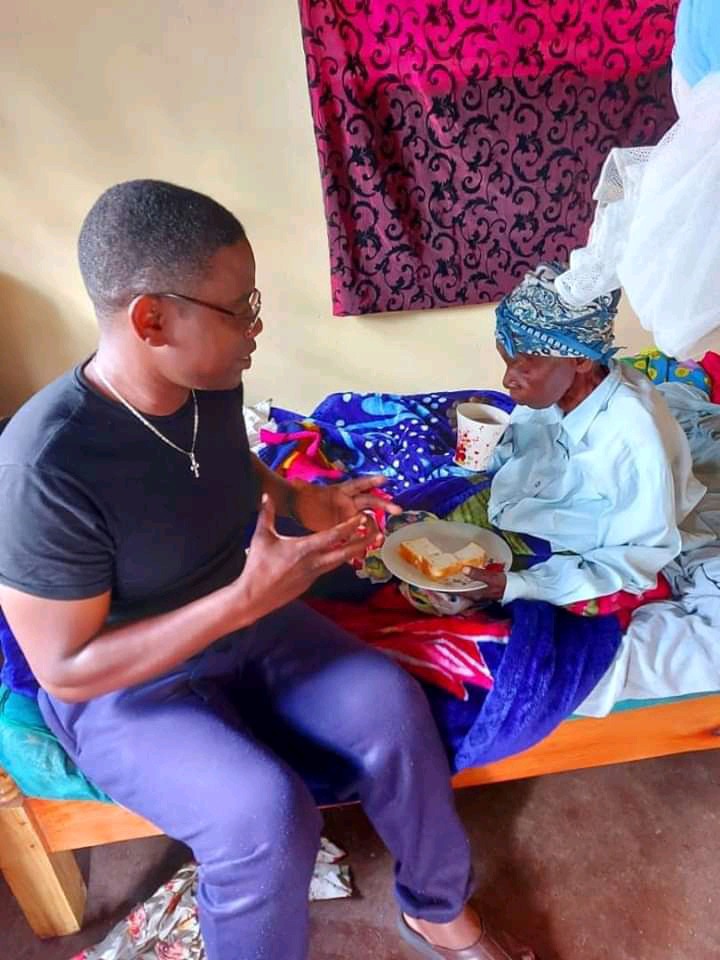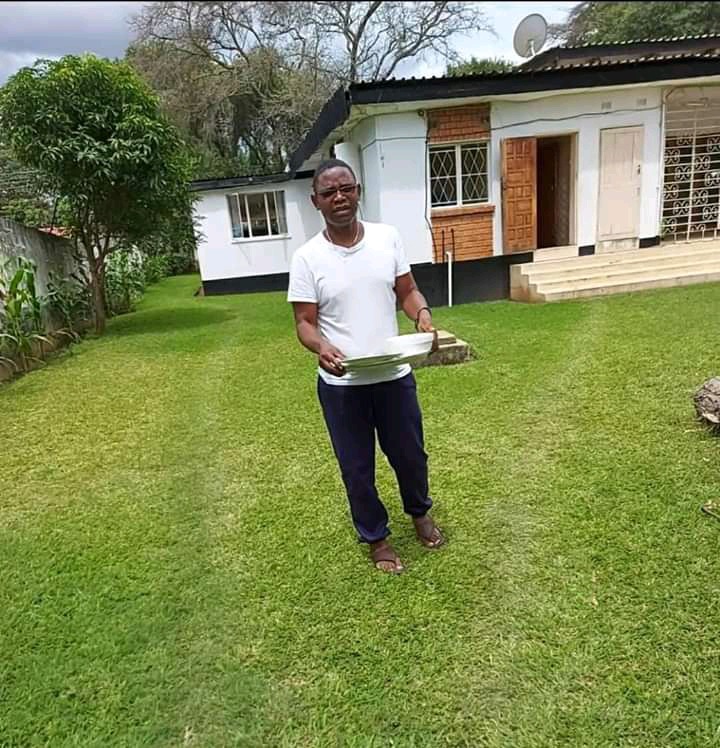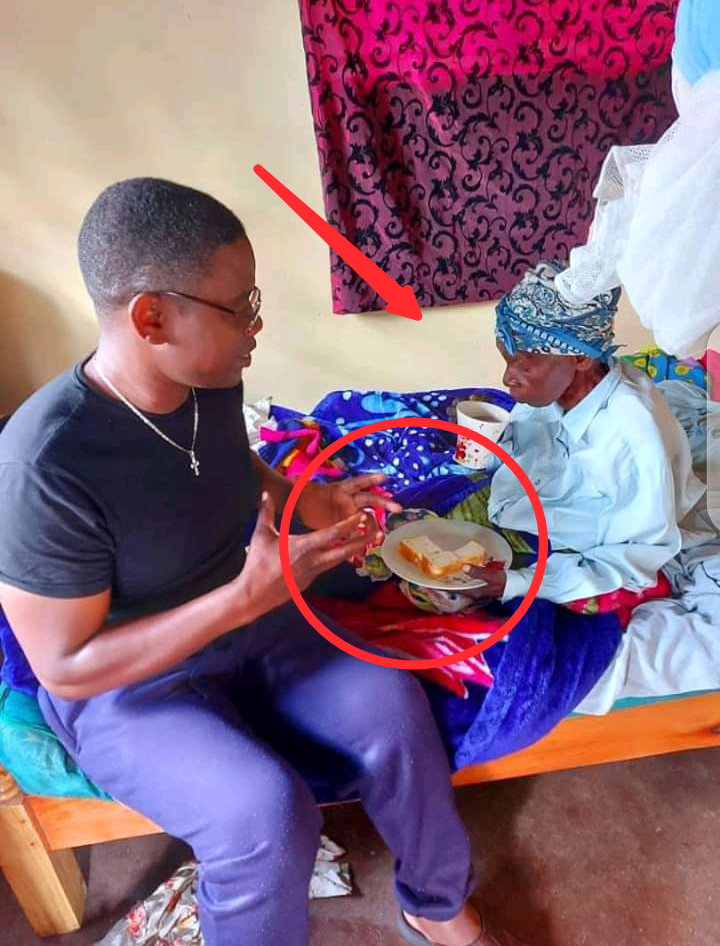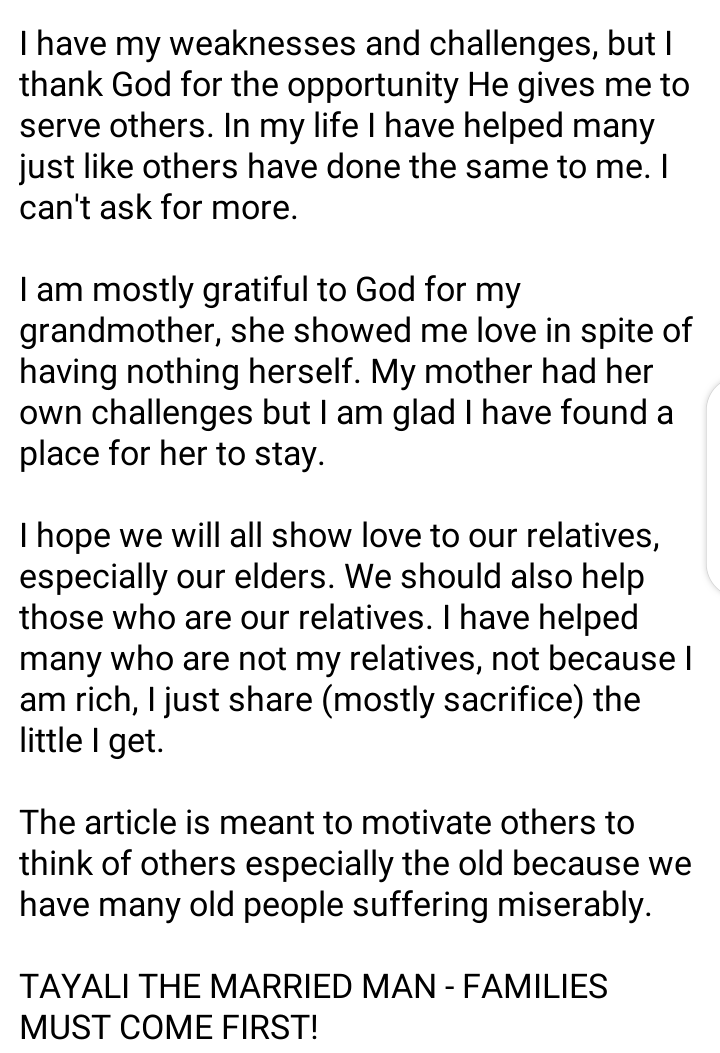 Our sacrosanct obligation is to tend to our own personal wounds and furiously love the entire world irrespective if the world loves us back. Kindly drop your opinions and likes.
Content created and supplied by: InsaneMind (via Opera News )