Many Female Celebrities wore beautiful outfits to celebrate Valentine's day yesterday. Out of all the celebrities who rocked Valentine's dress, people concluded that Bob risky looked better in his Valentine's dress than most female celebrities. Truth be told, his gown was quite dope and elegant. It also brought out a kind of figure 8-shape and after running an opinion online poll to know who rocked the Val dress better, Bob risky had the highest votes.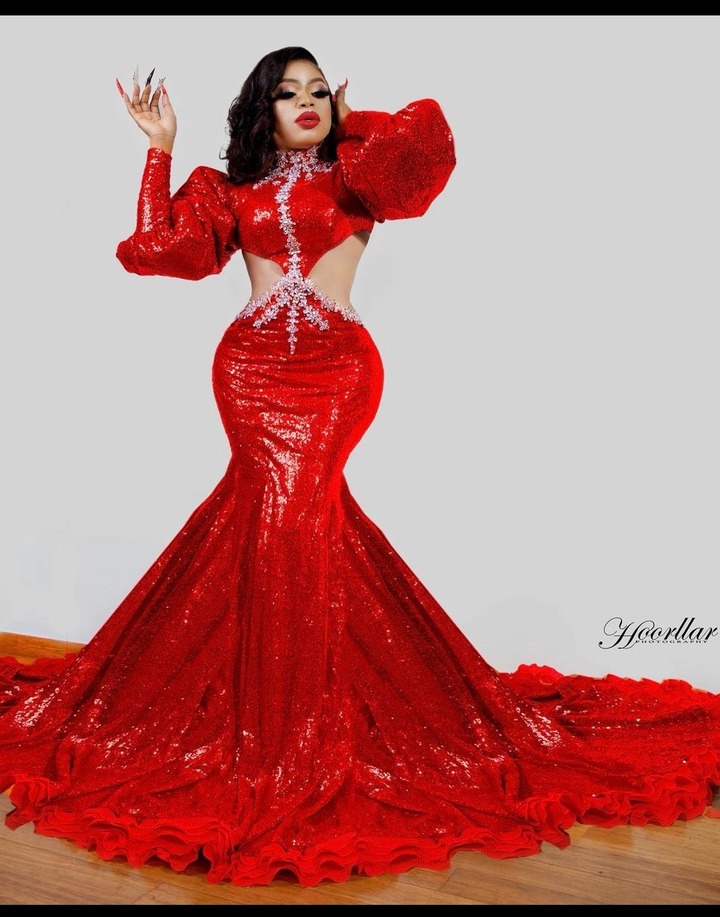 Surprisingly, few hours after Bob risky was crowned the best dressed by social media users, Erica dropped some set of pictures online which many people could not stop staring at.
See some Celebrities who also rocked Valentine dress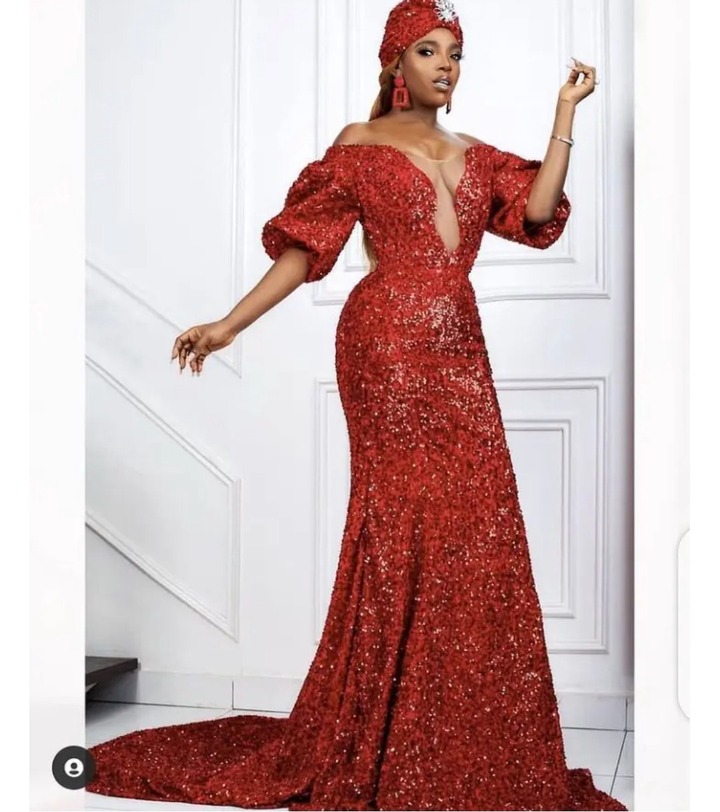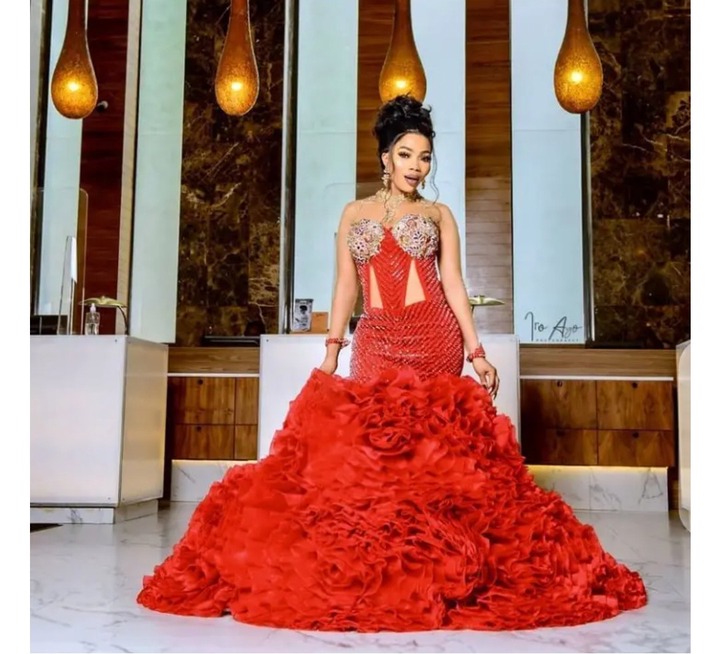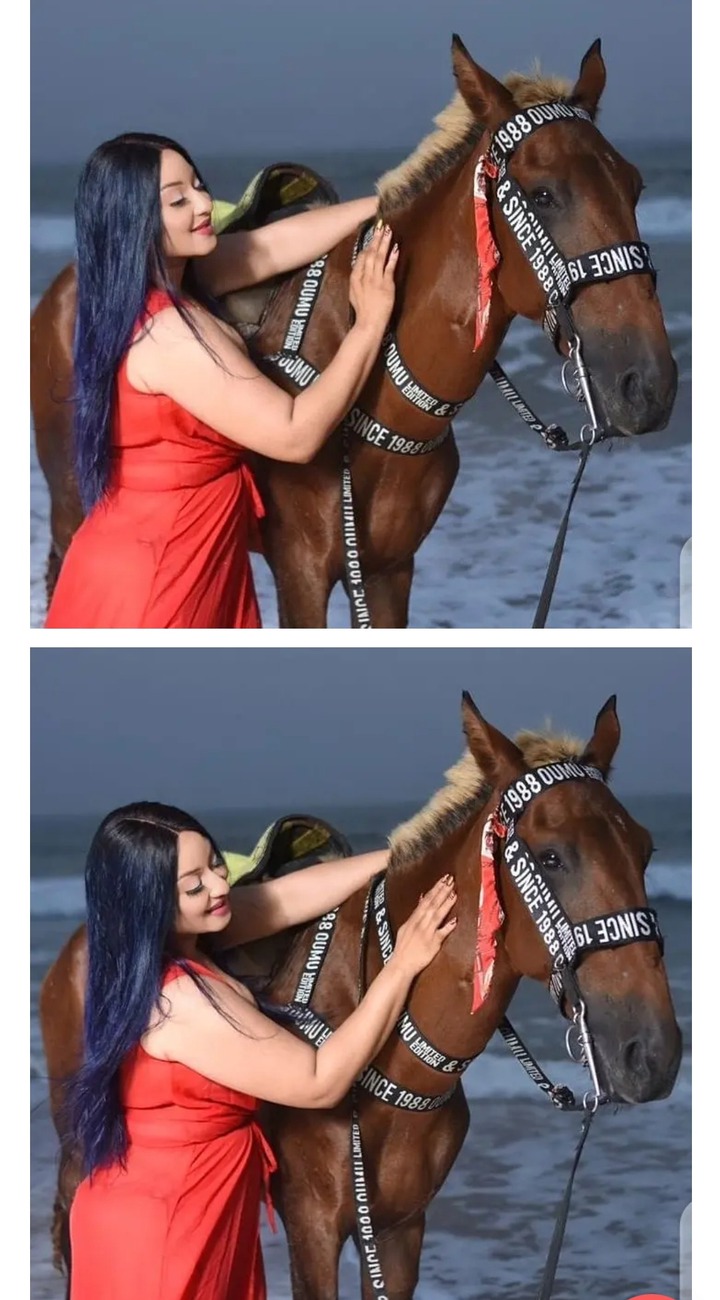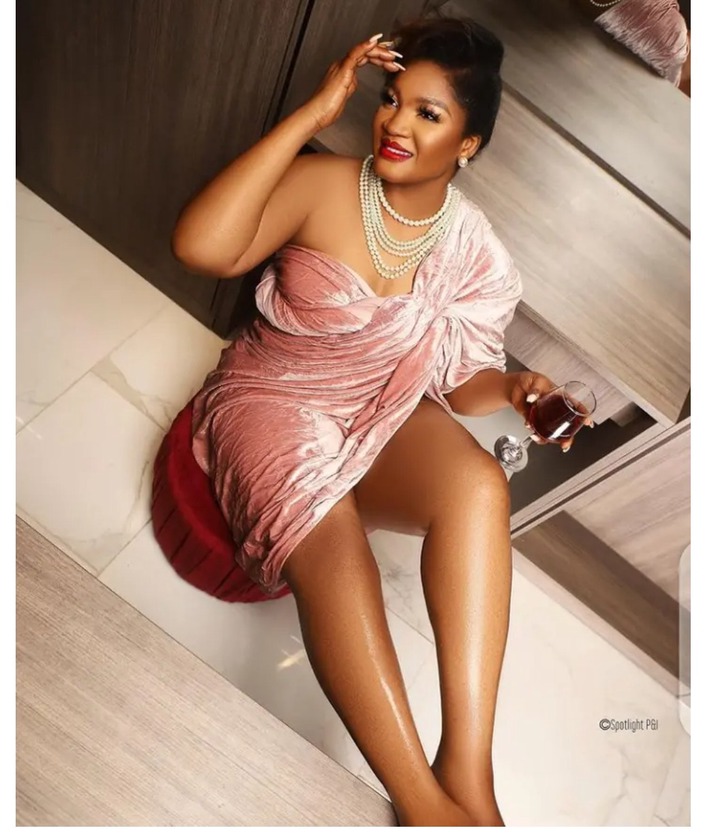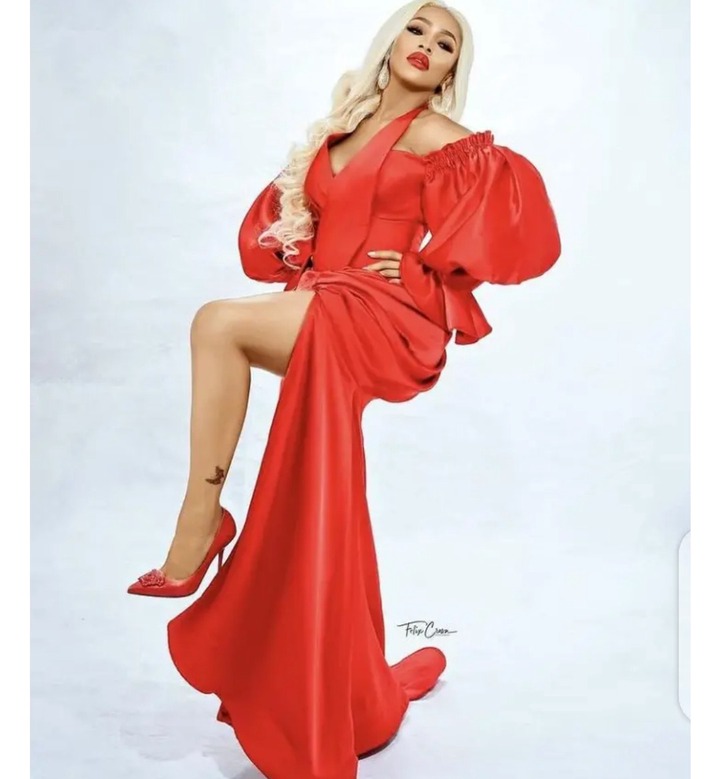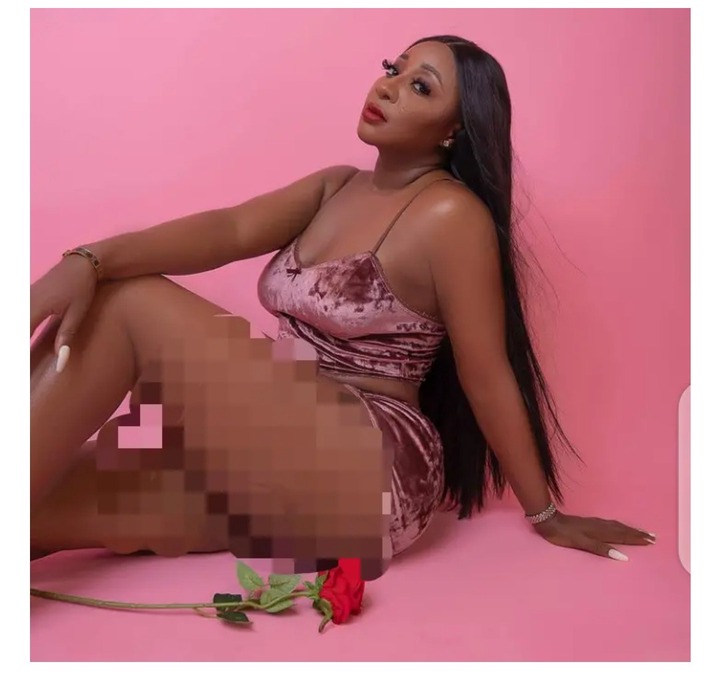 Erica had initially dropped some dope pictures but people did not like them as much as Bob Risky's own but being a Star Girl, Erica had a comeback with some gorgeous pictures which made people to rescind their earlier conclusion that Bob risky was the best dressed celebrity. Even though Erica has been minding her business since the end of the reality show, she has proven so far that she is the number one content giver among the Lockdown housemates. Her recent pictures have stirred a lot of reactions on the internet. While people kept staring at those pictures, there were some salient things that caught their attention.
See the dress of Erica that beat Bob risky's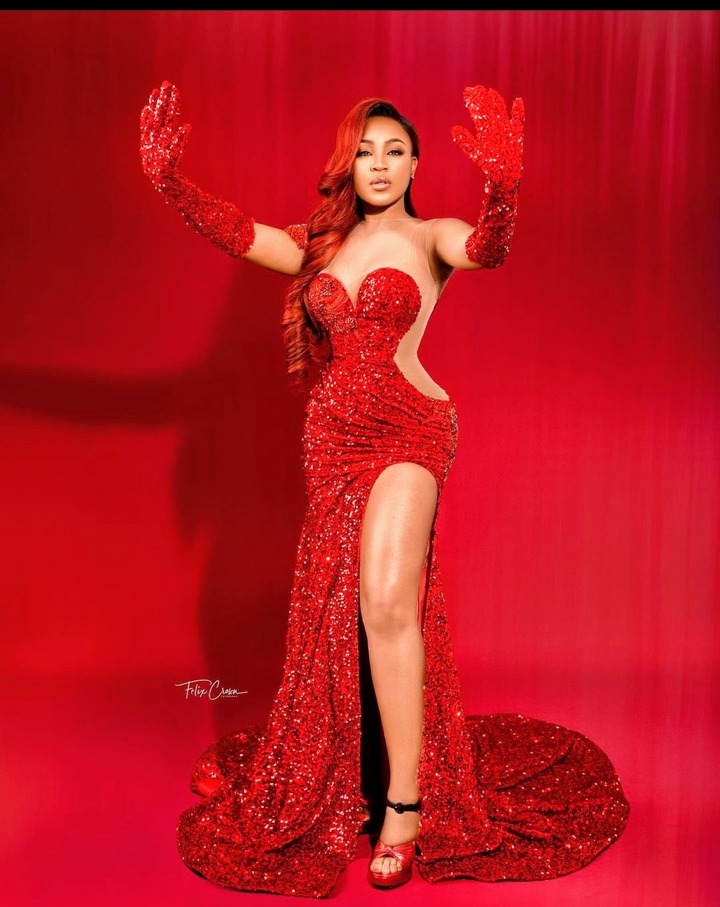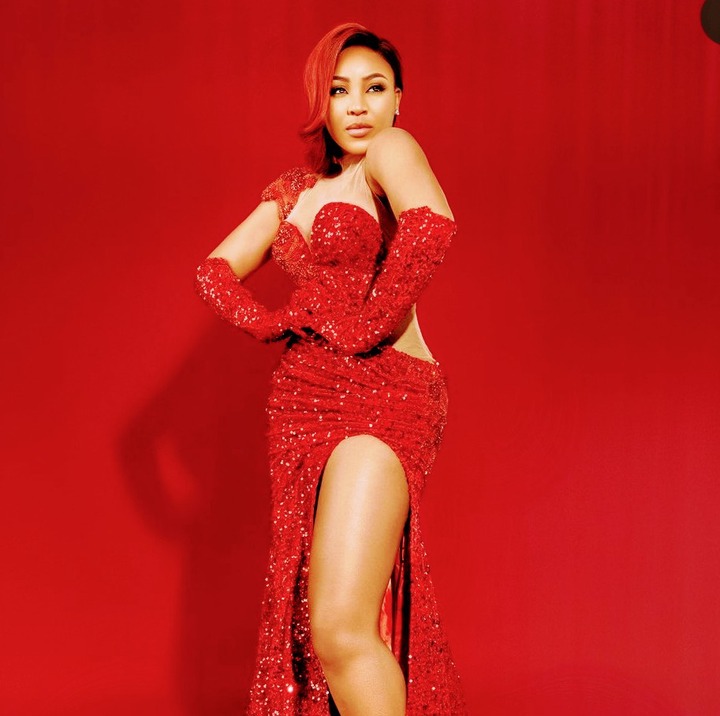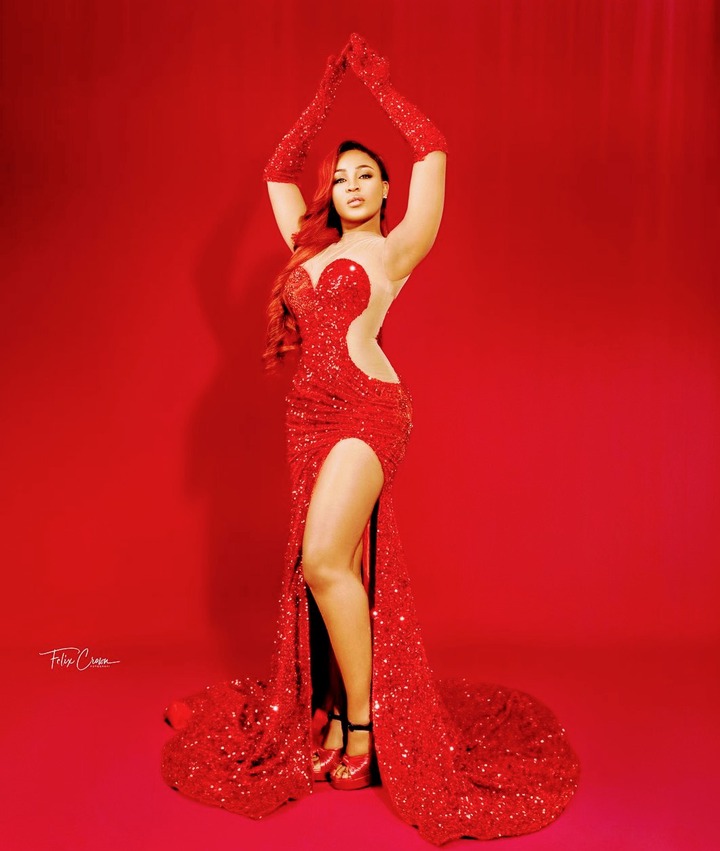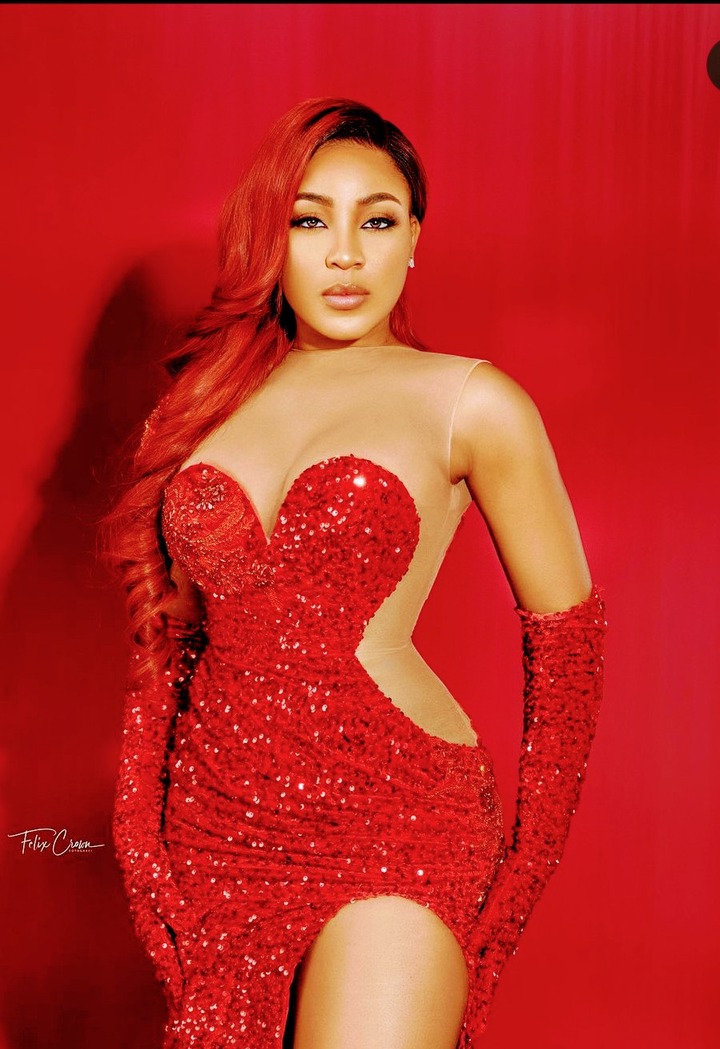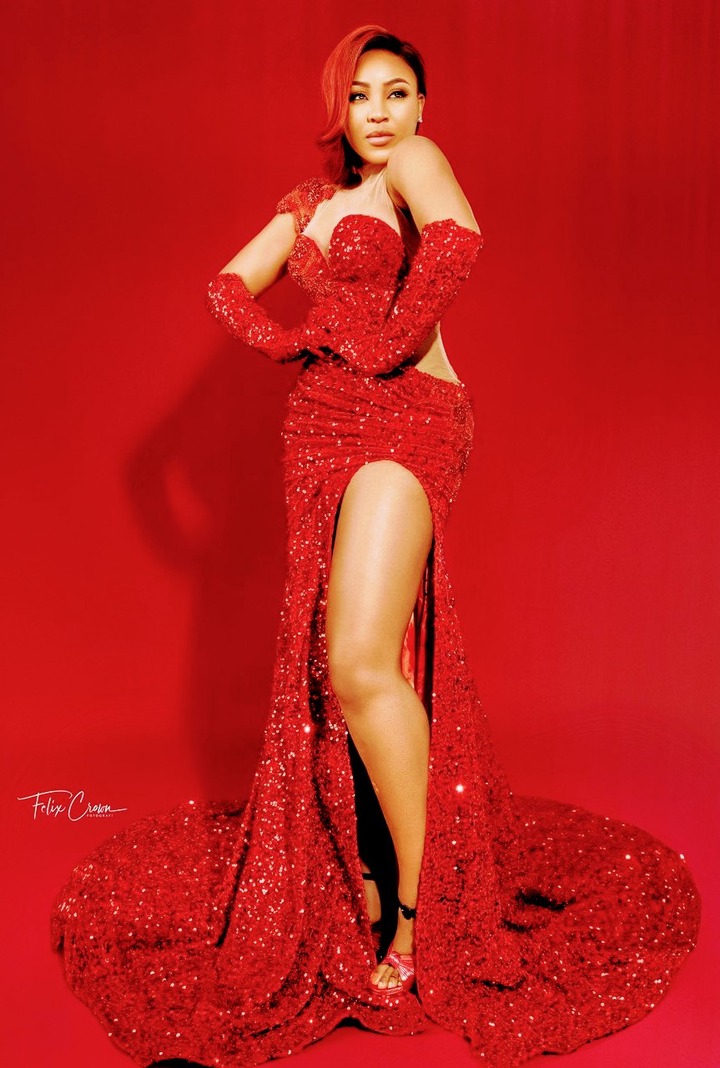 In these new set of pictures, people noticed that Erica blended European style with her African vibe. In these pictures, you will observe that this gown is sleeveless but there were some gloves in her hand, these gloves are called 'The Opera Gloves'.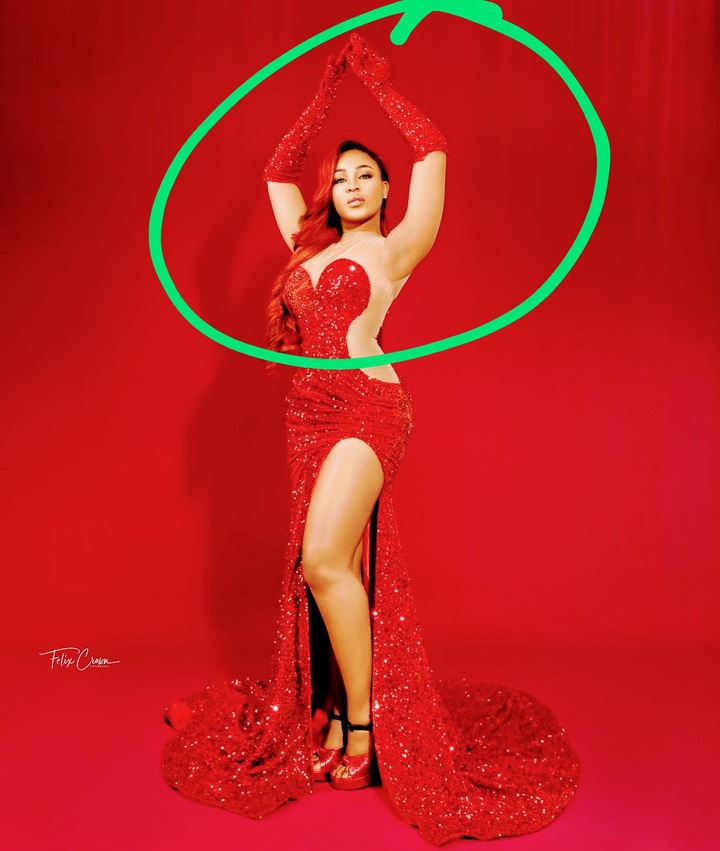 These gloves are only worn by Upper-Class English Women for modesty and to symbolize social status and in the olden days. Erica blended this style with her African vibe to show that she is really the queen of fashion.
The second thing that caught people's attention was when they zoomed the picture they realized that Erica did not apply heavy make-up yet she looks stunning and radiant in the picture.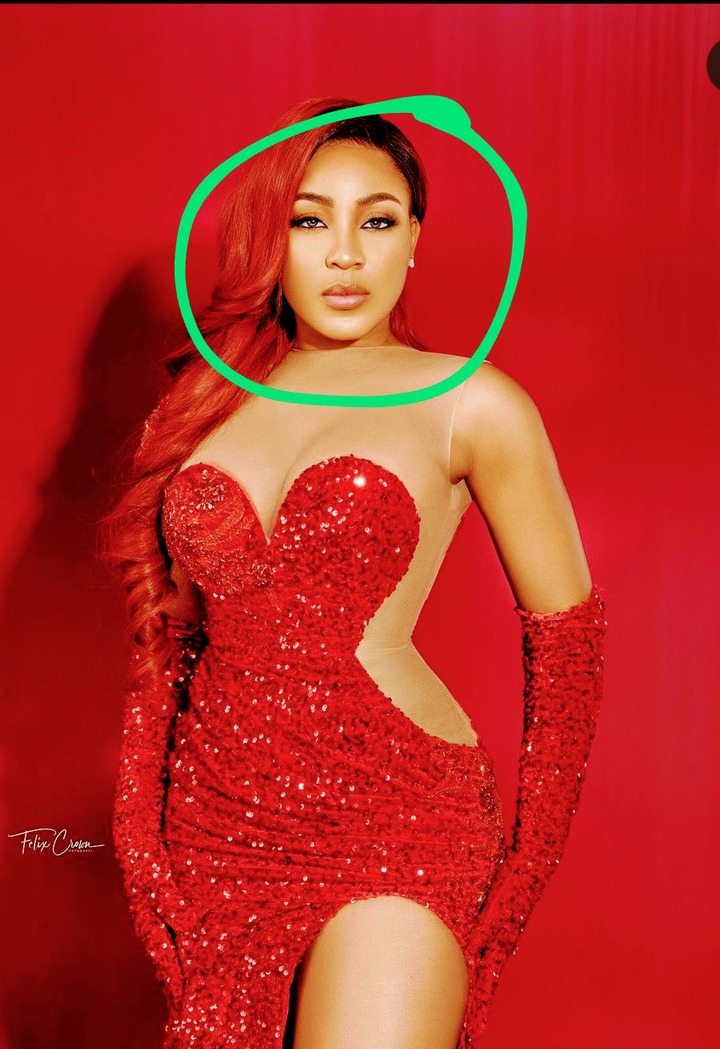 If you look the pictures closely, you will hardly see any sign of make-up on her face yet she looks stunningly beautiful.
Who rocked better, Bob risky or Erica?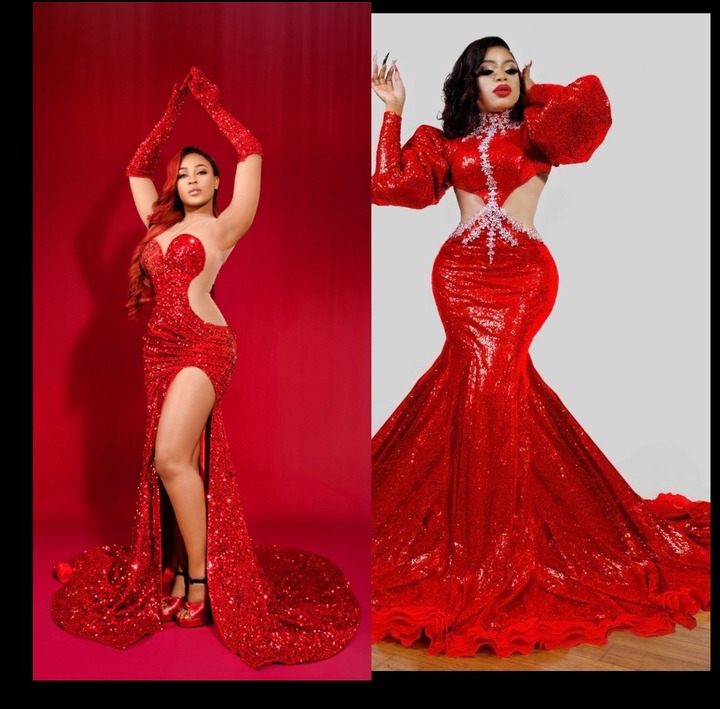 After these pictures surfaced the internet, people agreed that Erica fairly beat Bob risky and other celebrities with a classy and elegant dress. She fairly won the challenge and many people testified to that. She is truly a beautiful lady. Do you also agree that Erica fairly beat Bob risky and other celebrities with this her classy and elegant outfit?
Content created and supplied by: Gistnews01 (via Opera News )