Hafsat Abdullahi has been an outstanding star of the Hausa film industry popularly known as Kannywood. Tye beautiful dark-complexioned star joined the film industry over a decade ago, and since her first appearance she stands out to be undoubtedly one of the best actresses the industry have ever had.
Nafisat Abdullahi took to her Facebook page to reveal a statement that signifies her deep appreciation about the gift of life, she posted a beautiful photo of hers with a caption "Of life gives you curves, flaunt them".
As usual, her ardent supporters commented below the post praising the star's beautiful face, soft heart and extraordinary sharp brain.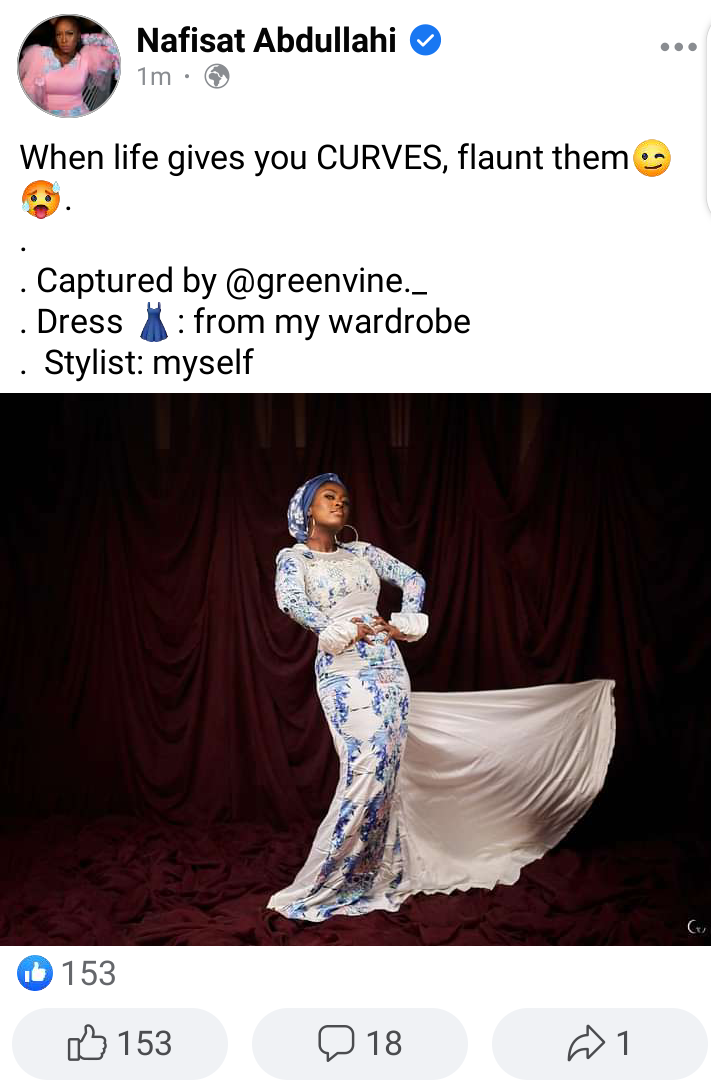 Nafisat got very popular in a Hausa series film known as Labari Na that is shown by Arewa24 in which she is a leading actress.
Some of the people that commented have urged the beautiful star to get married as early as possible because according to them she is becoming old gradually.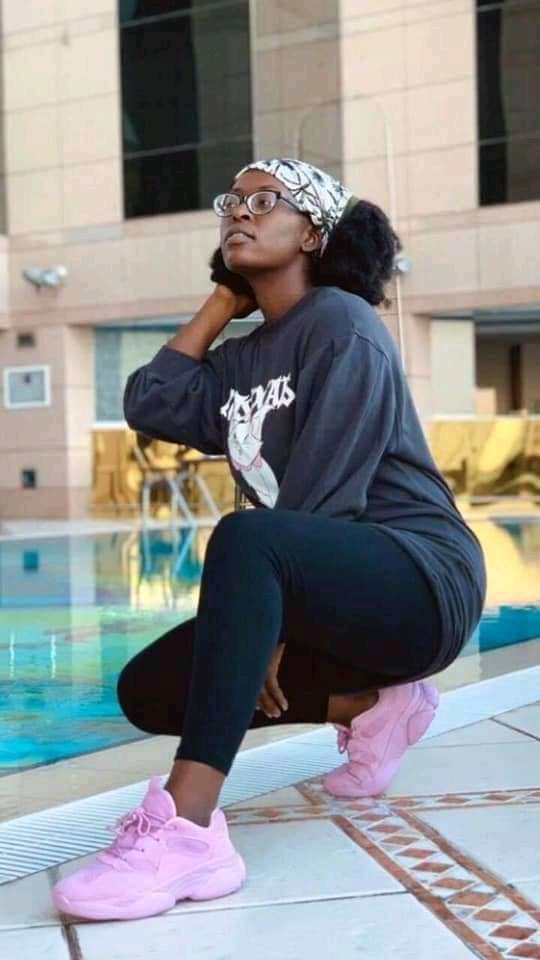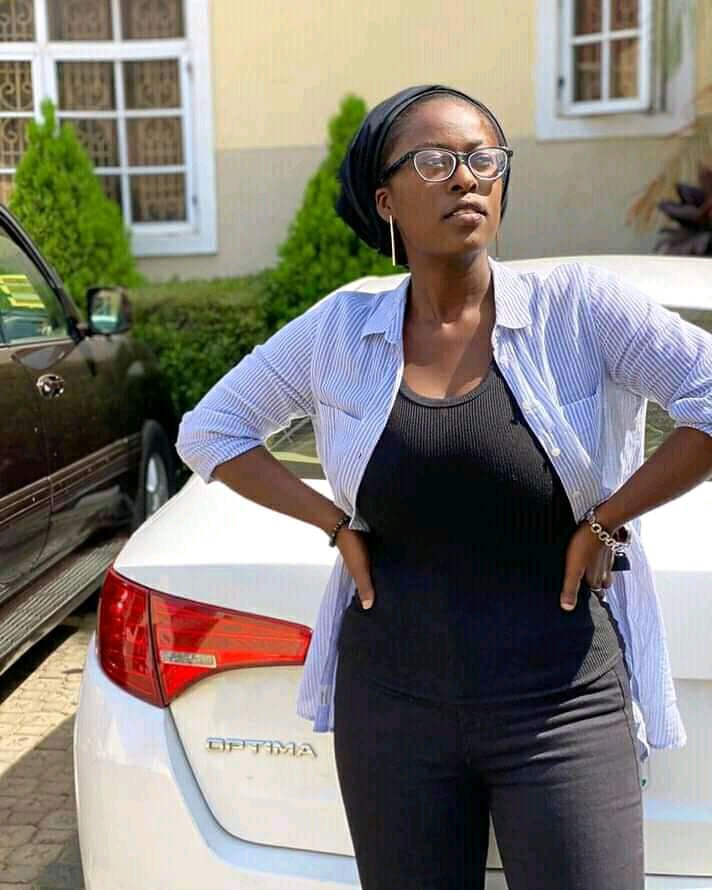 Content created and supplied by: Lateef0001 (via Opera News )