There are soo many movies out there that you watch that makes you happy, while there are some that will make you get scared when you are alone.
Here is a list of movies you shouldn't watch alone.
#6. Countdown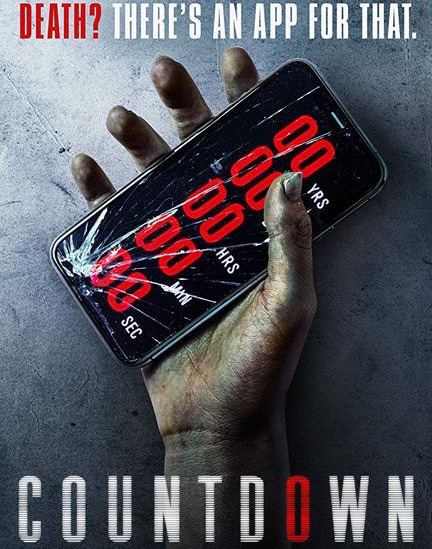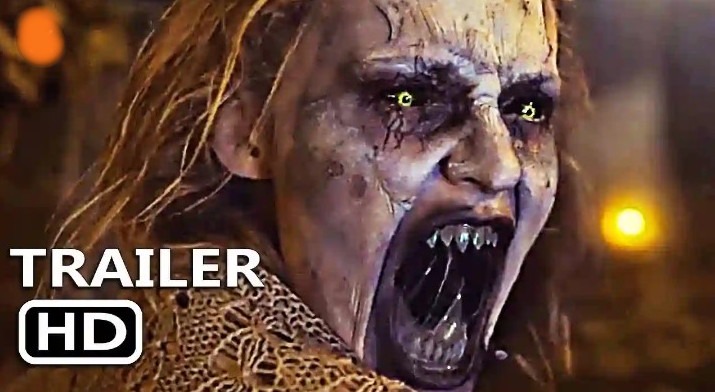 Have you ever heard of a mobile application that kills and also tells how long a person has left to live. The killer app was activated when a teenage girl, Courtney who went out with her boyfriend downloaded the latest app in town, called Countdown. After she downloaded and installed the app, it showed her that she has 3 hours left to live, but she never took it serious and she ignored it and continued talking to her boyfriend. Later that day she avoided getting into a car with her drunk boyfriend not knowing that anybody who tries to change their fate will trigger the app to display a message saying user agreement broken. Courtney was killed by an unseen demon that night when her countdown timer reached zero. In that same neighborhood a nurse called Quinn also downloaded the app which revealed to her that she had just three days to live. She tried all her best to delete the app after she discovered the dangers attached to the app. She bought a new phone hoping she would be free, but eventually the app installed itself on her phone. She became frustrated and scared. She met a guy called Matt, who also had the same problem of deleting the app. They both went out to meet a man who helped them hack into the app and added more years to their lifespan. They were both happy again, but after some few hours the Countdown timer reverts to their original times. Quinn and Matt became worried about the situation. They met a priest who told them the app was operated by a demon called Ozhin and the curse can be broken if someone dies before their countdown ends. Quinn decided to sacrifice herself as she took overdose of drugs to kill herself before her countdown ends. After her sacrifice the countdown app stopped, but Quinn was later revived to life with naloxane. After some days Quinn was happy living a new life again, not until she got a message on her phone of successful installation of Countdown 2.0, immediately her world turned upside-down and her heart began to beat faster than she can imagine.
#5. Don't breathe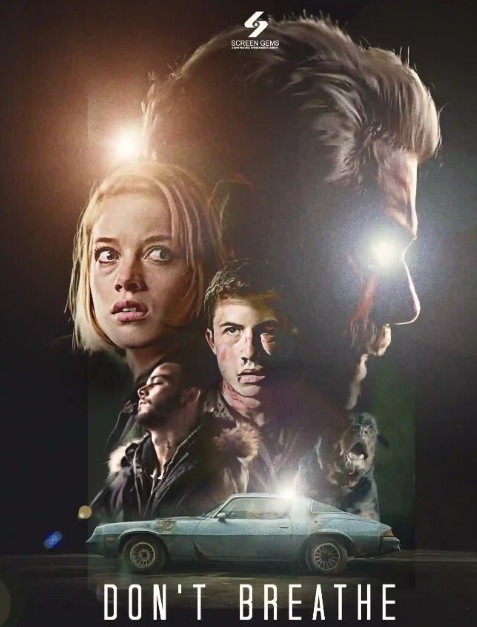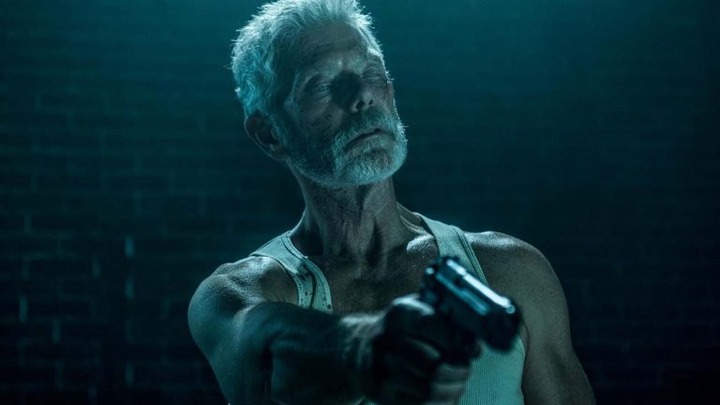 This movie talks about three robbers namely Rocky, Money and Alex who invade into peoples home to steal jewelries, money and other valuables. They use robbery as a source of living. Not long after soo many successful robberies, they heard of a story about a blind man in the neighborhood who had $300,000 to his care. The three robbers became happy after they heard the news and they all agreed to rob the house, as they planned the biggest money heist they have ever done. They broke into the home of the blind man at night and one of them went to open a sleeping gas bottle in the blind man room. Luck wasn't on their path because they never knew the capabilities of the blind man. During their money heist, the blind man came out and fought them, eventually killing one of them. The other two kept quiet and try to abort the mission, but the house was on lock down. The blind man could sense their presence and their movements due to his experience in the military. The remaining two robbers, Rocky and Alex tried all their possible ways of leaving the house not until they encounter another problem, the blind man big and dangerous dog was also inside the house. The two robbers became frustrated and didn't know what to do.
#4. Polaroid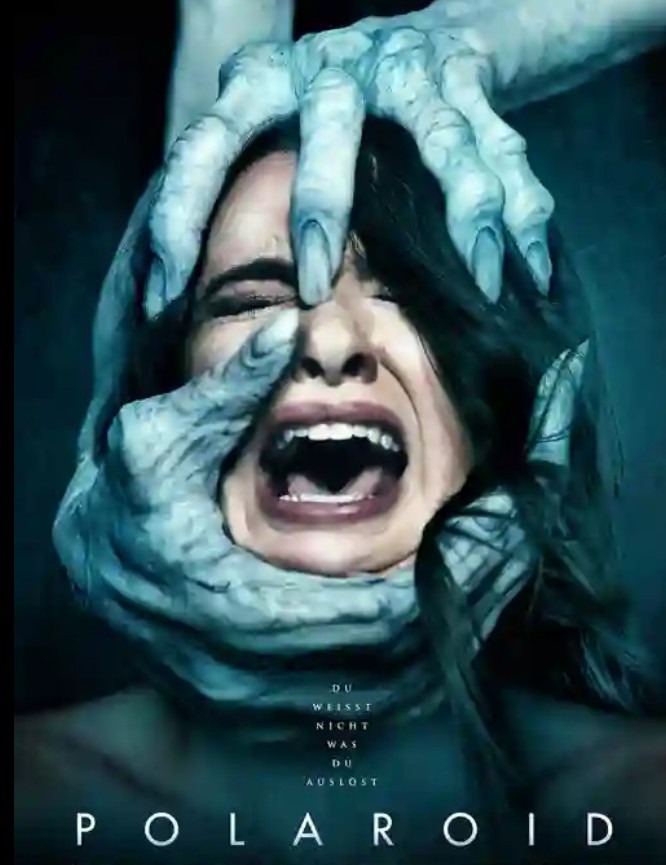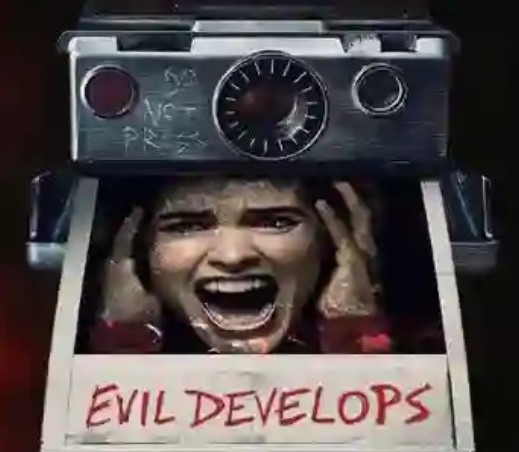 The movie is all about a mysterious and deadly Polaroid camera. A lady called Sarah and one of her close friend where in a room making a search of what they can find in Sarah's late mother's room, when they stumbled on a Polaroid camera. The two ladies loved the camera and they took pictures with it. They discovered a shadow behind their image, but they ignored it's appearance. Unfortunately for them the shadow was a sign or mark assigned to people a demon will attack. That same night the two ladies were killed by the demon which was the angel of death to anybody that takes photos with the camera. After some few months the tragic incident occurred, a guy named Tyler purchased the Polaroid camera from a garage sale and gave it as a surprise package to his co-worker, Bird. Bird who was an high school student took the camera to one of her classmates costume party, not knowing the dangers of using the camera took a group photo with the Polaroid camera, instantly the shadow appeared behind the photo. This was the beginning of a disaster for them. As the demon kills them one after the other. When Bird and some of her friends who took photos with the camera discovered that something related to the camera caused the killings of their friends. They tried all their possible ways to break the camera, but all their plans failed as their body becomes ablaze whenever they try to destroy the camera.
#3. Ready Or Not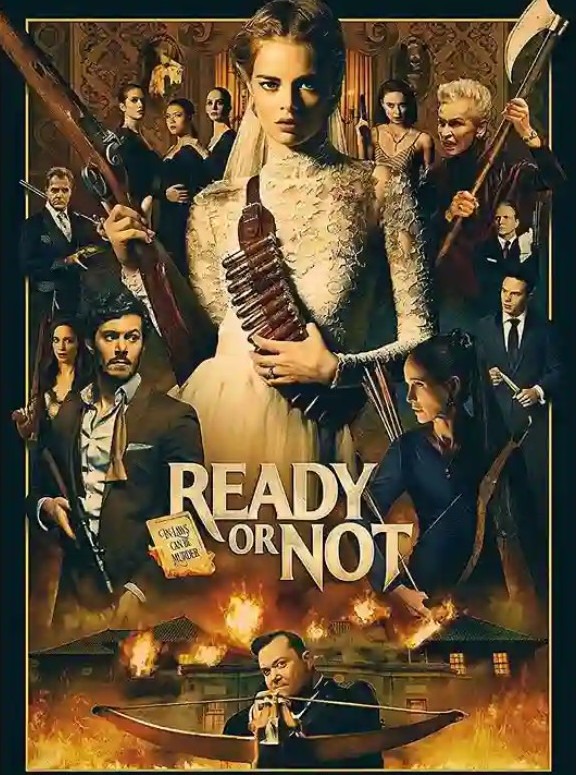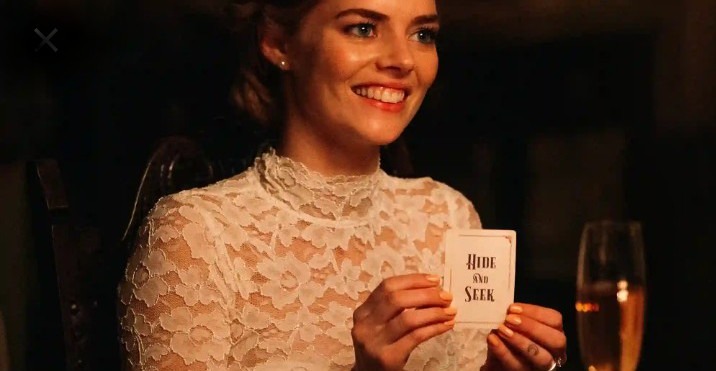 Ready or not is an horror movie that took place in the Le Domas family mansion. There was a family tradition that any newcomer that joins the family must play a game before he/she is finally accepted. Alex who was a member of the family got married to a lady named Grace but he never told her about the secret game she will play before she will become a full member of the Le Domas family. The night after their wedding, the whole Le Domas family gathered round a table as usual to perform their traditional family game in which the newcomer will draw a card from Le'bails box and whatever card he/she picks will determine their membership. Unfortunately for Grace, she picked a card with the title hide and seek not knowing that the card she picked was a death sentence. She was sent into hiding while the Le Domas family members equipped themselves with dangerous weapons to kill Grace. After soo many hours of search, Grace discovered that the game was not as fun as she thinks because the family really wanted to kill her. Grace tried all her best to leave the mansion but it was on total lock down. Grace had to find other means of escaping, but all corners of the house has been surrounded by the Le Domas family members.
#2. Crawl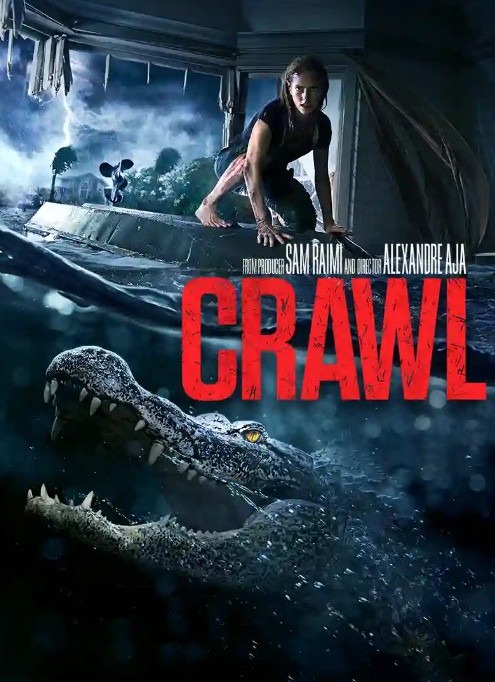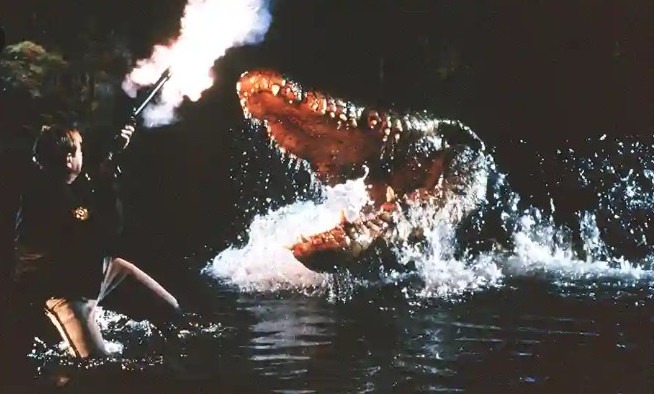 A Professional swimmer, Haley decided to check on the safety of her dad after hurricane stormed the city. She was eager to meet him because he was the only one living in their old family house. When she got to the house she searched everywhere for her dad but could not find him. After few hours of search she later saw him lying helpless down the basement of the house with severe injuries to his body. Haley then decided to drag her father's body upstairs where she could get him safe and call for help, but sadly she discovered three vicious Alligators blocking her exit, this turn the day for her into a nightmare as she didn't know what to do. At a point the house began to flood due to the hurricane and Haley tried all her best to call for help, but those that could have come to her rescue had been killed by two massive alligators. Even when two police officers came to the scene, they were unaware of what happened and suddenly the two police officers were killed by the alligators which they never new where in the flood. Haley and her father remain helpless in the basement as the flood begin to over flow the house with three giant alligators guarding the exit.
#1. Child's Play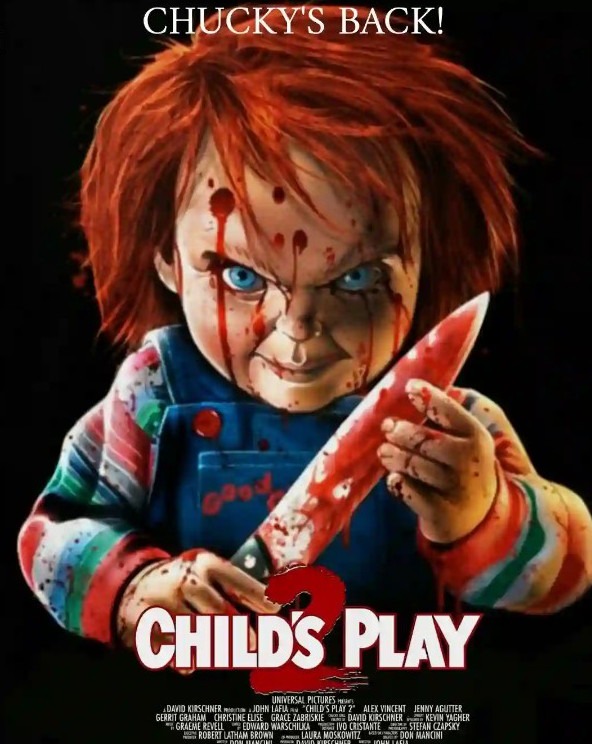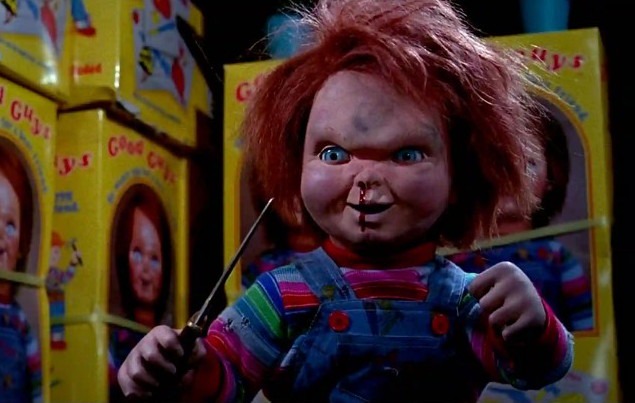 Child's play is the most scariest movie you should not watch at night. It tells a tale of a serial killer and a dangerous doll with human heart called Chucky. An human spirit was transferred into the doll which makes it behave like a real human being and was left in the toy store. A widow named Karen purchased the evil doll for her little child, Andy to play with. One sunny Saturday morning, Andy's babysitter came to pay Andy a visit but wasn't aware of the capabilities of the evil doll. She saw the doll watching television that night but felt that it might be Andy who turned on the TV. So she took chucky away. In her attempt to place chucky on the bed, chucky slammed an hammer on her head making her fall through the window. Police came that night to make investigation of the cause of Maggie's death but could not find any proof or evidence. Andy, the little boy told the police officers that the doll killed her but they didn't believe him. Wherever Andy takes chucky to, there is always a case of murder done by chucky. This time the police arrested Andy and took him to psychiatric hospital thinking he was mentally ill. Later that day Andy's mother discovered that chucky had been working without batteries fixed to its body. She then realized that her son Andy had been saying the truth. Chucky later new that Andy's mother had found out the truth about him and chucky instantly fled the house to continue is vicious murder on people who comes his way.
Content created and supplied by: TundexEntertainment (via Opera News )
Opera News is a free to use platform and the views and opinions expressed herein are solely those of the author and do not represent, reflect or express the views of Opera News. Any/all written content and images displayed are provided by the blogger/author, appear herein as submitted by the blogger/author and are unedited by Opera News. Opera News does not consent to nor does it condone the posting of any content that violates the rights (including the copyrights) of any third party, nor content that may malign, inter alia, any religion, ethnic group, organization, gender, company, or individual. Opera News furthermore does not condone the use of our platform for the purposes encouraging/endorsing hate speech, violation of human rights and/or utterances of a defamatory nature. If the content contained herein violates any of your rights, including those of copyright, and/or violates any the above mentioned factors, you are requested to immediately notify us using via the following email address operanews-external(at)opera.com and/or report the article using the available reporting functionality built into our Platform See More