Check out hilarious and funny pictures of actor Umar M Sharif that will make you smile. The Kannywood star, Umar M Sharif, shared some funny pictures on his Instagram page. Umar is the rising and upcoming star in the North. He joined the industry quite a long time. The prominent Celebrity started as a singer.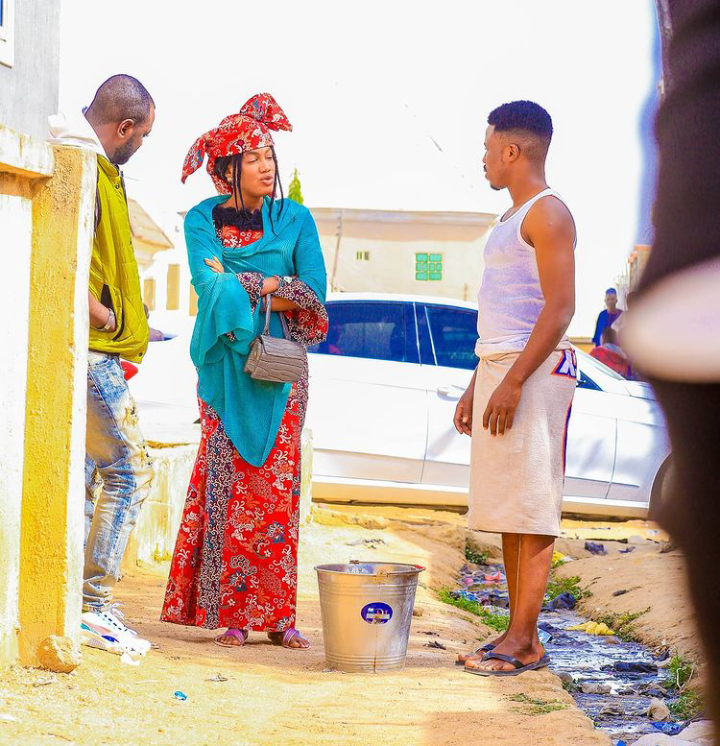 Until he began to act, Umar M Sharif has released more than one hundred songs. He used to release albums that contained more than ten songs. Umar is one of the musicians that have a meladious and lovely voice. In a short time, he became the number one famous singer.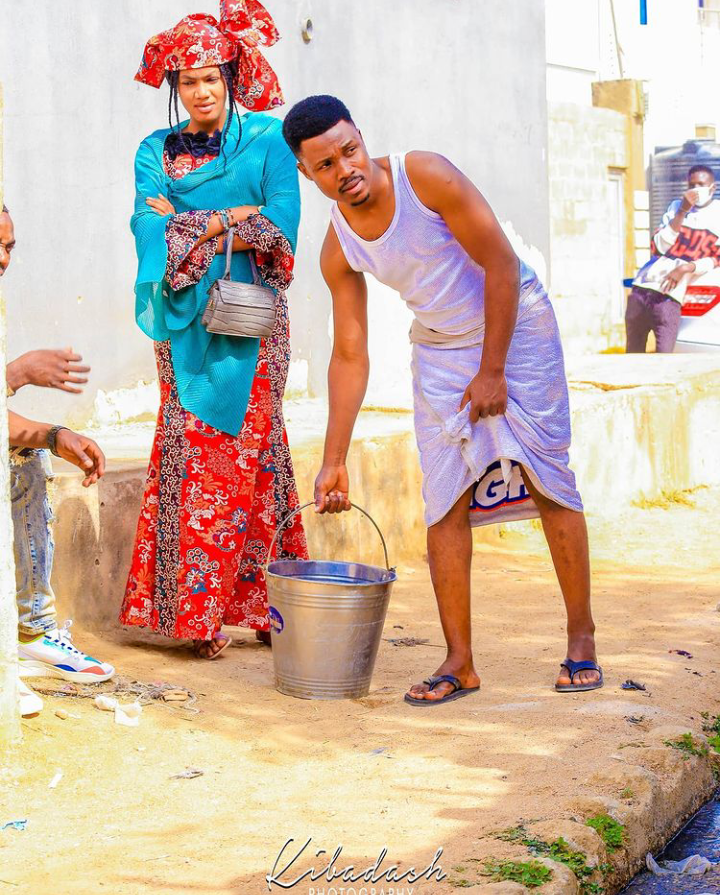 The king of the Kannywood, Ali Nuhu, is the who motivated Umar to start acting career. The first movie that featured Umar as an actor was Mansoor. Umar, as the lead actor, amazed many people. Even though it is his first movie, he acted so well and cool. Mansoor got several awards from the national and international levels. From then he became the most expensive actor in the industry. Many producers and directors are hunting Umar to appear in their films. Mansoor is a recent film, but Umar has starred in more than fifty hit movies.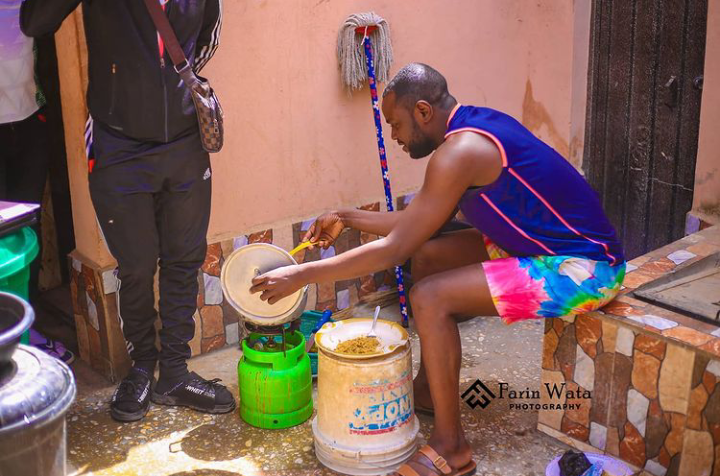 An exciting thing about Umar is half of the film he features are produced by either Ali Nuhu or Bashir Maishadda. This month alone, Umar will appear in more than five new movies, including Sarki Goma, Lamba, and others. He sings the songs in the films and acts as a lead actor. Umar released funny and hilarious pictures recently.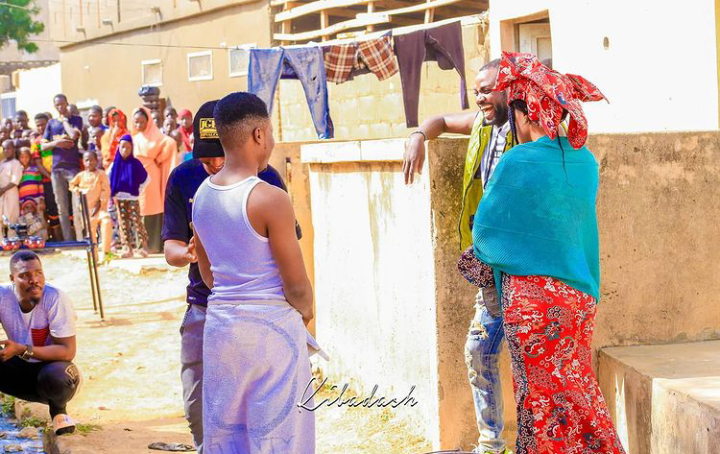 The photos are showing Umar with just a vest, towel, and holding basket making fun. At the back of the shoot, there is a woman looking at him. This hilarious picture is from a movie set, and the movie is called Lamba. See the funny pictures below.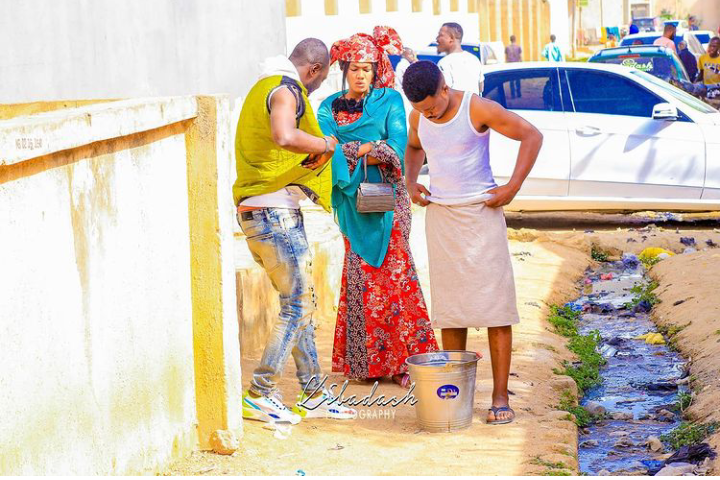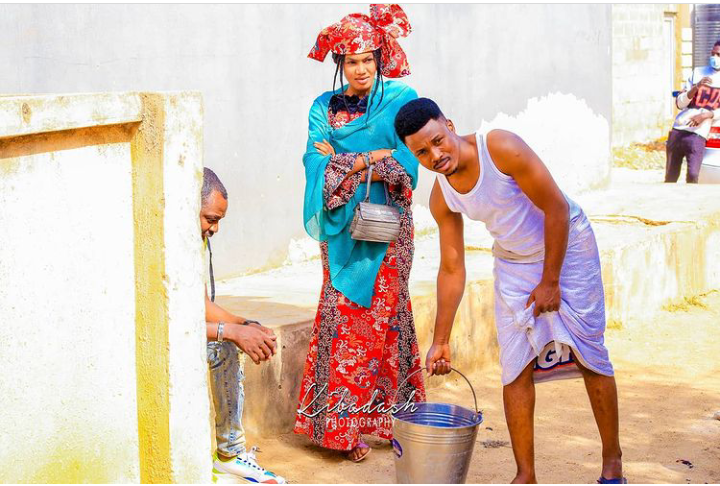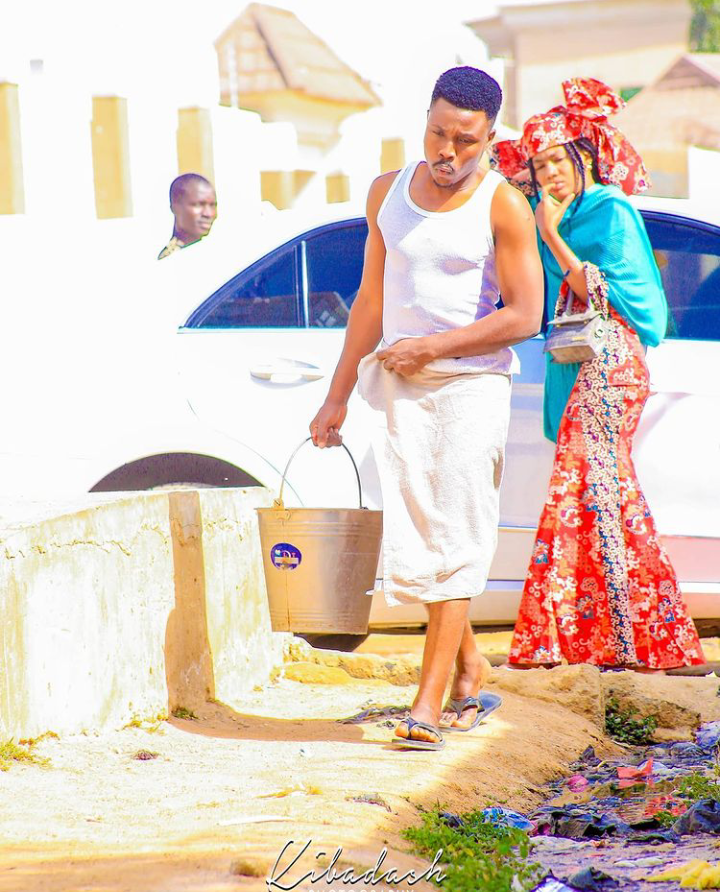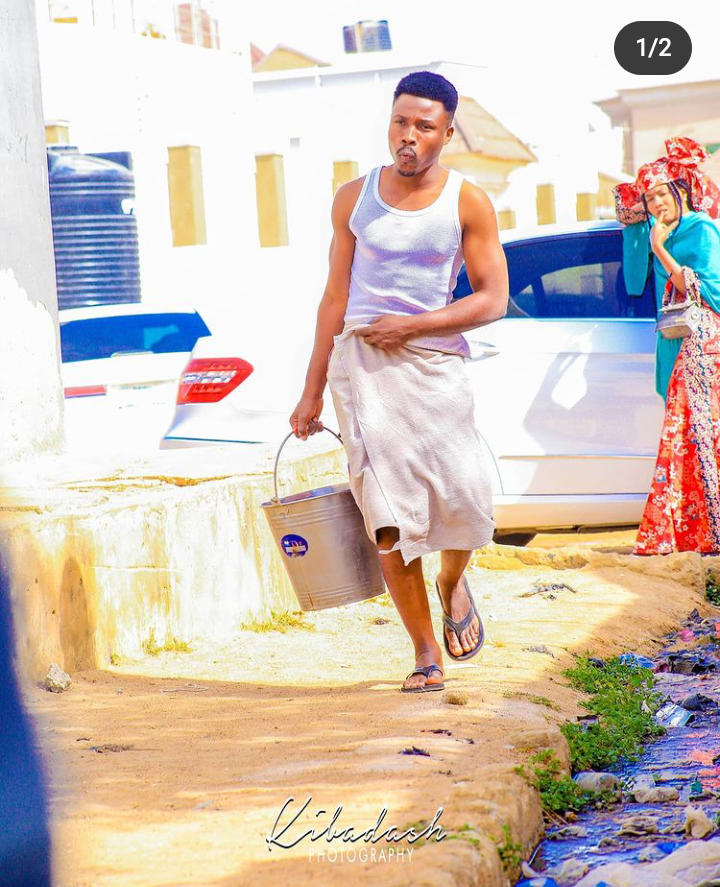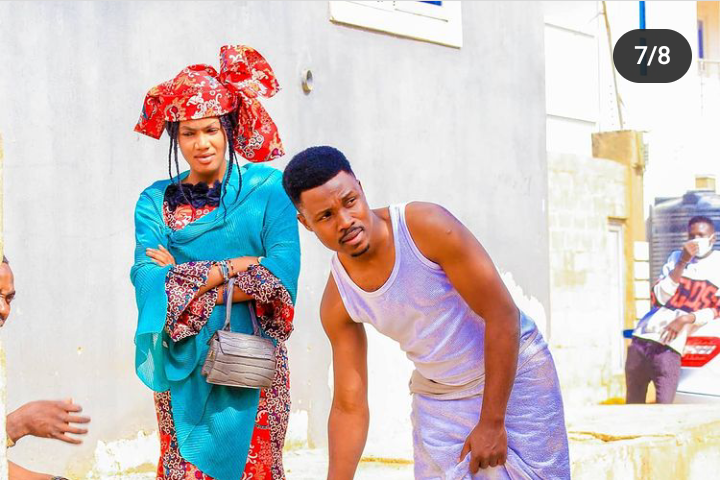 Content created and supplied by: 24active (via Opera News )